sequioa capital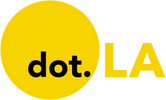 Get in the KNOW
on LA Startups & Tech
X
sequioa capital
On this week's episode of the L.A. Venture podcast, meet Omar Hamoui, a partner at Mucker Capital. Hamoui is the founder of AdMob, a cornerstone of modern mobile advertising. He discusses being one of the first apps in the app store, and early negotiations with Steve Jobs. Hamoui also talks about how entering the venture world was difficult both then and now, despite his early success selling AdMob to Google for $750 million.
After his time with Google, Hamoui became a partner at Sequoia Capital, the venture firm that funded giants like YouTube, Zoom, Instacart and Zappos. He left in 2019 to join Santa Monica's Mucker Capital — a pre-seed and seed stage venture firm that helps early companies scale their brand. In this episode he also discusses why he thinks it's difficult to raise a Series A round outside of the Bay Area.
Hear Hamoui give first-hand accounts on how he learned to create startups, negotiate, when to sell and how to find the right team.
"Sometimes people build businesses that aren't working at their scale. They have to raise money to keep going, but they're really just covering the problem with more money. It's actually not a functional business in the first place." — Omar Hamoui
Omar Hamoui is a partner at Mucker Capital. He currently resides in Santa Monica.
dot.LA Engagement Intern Colleen Tufts contributed to this post.
Want to hear more of L.A. Venture? Listen on Apple Podcasts, Stitcher, Spotify or wherever you get your podcasts.
It seems like everyone wants to get their hands on David Dobrik's new photo app Dispo — investors included.
Days after launching a beta version of the platform, the Los Angeles startup was also in talks with investors including Andressen Horowitz, Sequoia Capital and Benchmark to raise a Series A round likely to value Dispo at $100 million, if not more, a source familiar with the talks confirmed. The news was first reported by The Information.
The startup co-founded in 2019 by YouTube personality Dobrik and Natalie Mariduena raised $4 million last October in a round led by Reddit co-founder Alexis Ohanian's venture fund, Seven Seven Six. Celebrity investors like The Chainsmokers and Sofia Vergara, and Lime's CEO Wayne Ting, also joined in.
Last weekend, the app picked up new momentum when an updated version launched for 10,000 invite-only users and created a buzz in Japan "overnight."
The splashy debut is a testament to 24-year-old Dobrik's hunch that his Gen Z fanbase is eager to embrace a different type of photo-driven app — one that isn't hinged on instant gratification like Instagram or Snapchat. He got the idea watching friends pour over how they looked before taking pictures at L.A. parties.
Dispo's app operates like a plastic disposable camera. After capturing images using their phone cameras, users have to wait 24 hours until their photos "develop." But that app isn't just another platform for taking pictures, like Huji or VSCO. Its newest function lets users post their pictures through Rolls, like rolls of film, that other users can view from the app.
Ahead of a potential Series A, the company has also been growing its team. TJ Taylor, former executive of the dating app Raya was named VP of Community and Michael Shillingburg from the TikTok-adjacent app Byte was hired to work on design.