benchmark
It seems like everyone wants to get their hands on David Dobrik's new photo app Dispo — investors included.
Days after launching a beta version of the platform, the Los Angeles startup was also in talks with investors including Andressen Horowitz, Sequoia Capital and Benchmark to raise a Series A round likely to value Dispo at $100 million, if not more, a source familiar with the talks confirmed. The news was first reported by The Information.
The startup co-founded in 2019 by YouTube personality Dobrik and Natalie Mariduena raised $4 million last October in a round led by Reddit co-founder Alexis Ohanian's venture fund, Seven Seven Six. Celebrity investors like The Chainsmokers and Sofia Vergara, and Lime's CEO Wayne Ting, also joined in.
Last weekend, the app picked up new momentum when an updated version launched for 10,000 invite-only users and created a buzz in Japan "overnight."
The splashy debut is a testament to 24-year-old Dobrik's hunch that his Gen Z fanbase is eager to embrace a different type of photo-driven app — one that isn't hinged on instant gratification like Instagram or Snapchat. He got the idea watching friends pour over how they looked before taking pictures at L.A. parties.
Dispo's app operates like a plastic disposable camera. After capturing images using their phone cameras, users have to wait 24 hours until their photos "develop." But that app isn't just another platform for taking pictures, like Huji or VSCO. Its newest function lets users post their pictures through Rolls, like rolls of film, that other users can view from the app.
Ahead of a potential Series A, the company has also been growing its team. TJ Taylor, former executive of the dating app Raya was named VP of Community and Michael Shillingburg from the TikTok-adjacent app Byte was hired to work on design.
On this week's episode of Office Hours, you'll hear from VC legend Bill Gurley, a general partner at Benchmark. Based in Silicon Valley, Bill is famously known for investing early in trailblazing companies including Uber, GrubHub and Zillow — the company I co-founded and led for 10 years.
This is the first time I've had a guest on twice, and that's because Bill is so full of dense, rich insight when it comes to startup culture, tech and investing — dot.LA's sweet spot.
You'll hear us discuss marketplace-based companies, how work-from-home will accelerate business opportunity and why startups — though they might be attached to their autonomy — should pick up the phone when a big company calls with interest to acquire. Plus, hear his insightful and frank take on big tech and antitrust.
"The one thing that's very obvious to me about Google...is they're very willing to use their power...they're offering you partnerships that suck...and you're tempted to do them, because of the market power." — Bill Gurley
Want to hear more episodes? Subscribe to Office Hours on Stitcher, Apple Podcasts, Spotify, iHeart Radio or wherever you get your podcasts.
The legendary Silicon Valley investor Bill Gurley thinks Los Angeles tech founders should be more focused on growing their business over the long term instead of selling to larger competitors too quickly.

"I think [they've] historically been a little too transactional, which I blame on Hollywood," Gurley said, speaking in a keynote session on the second day of the dot.LA Summit. "You tended to have more M&A outcomes than IPOs."
dot.LA Summit -- Bill Gurley & Spencer Rascoff www.youtube.com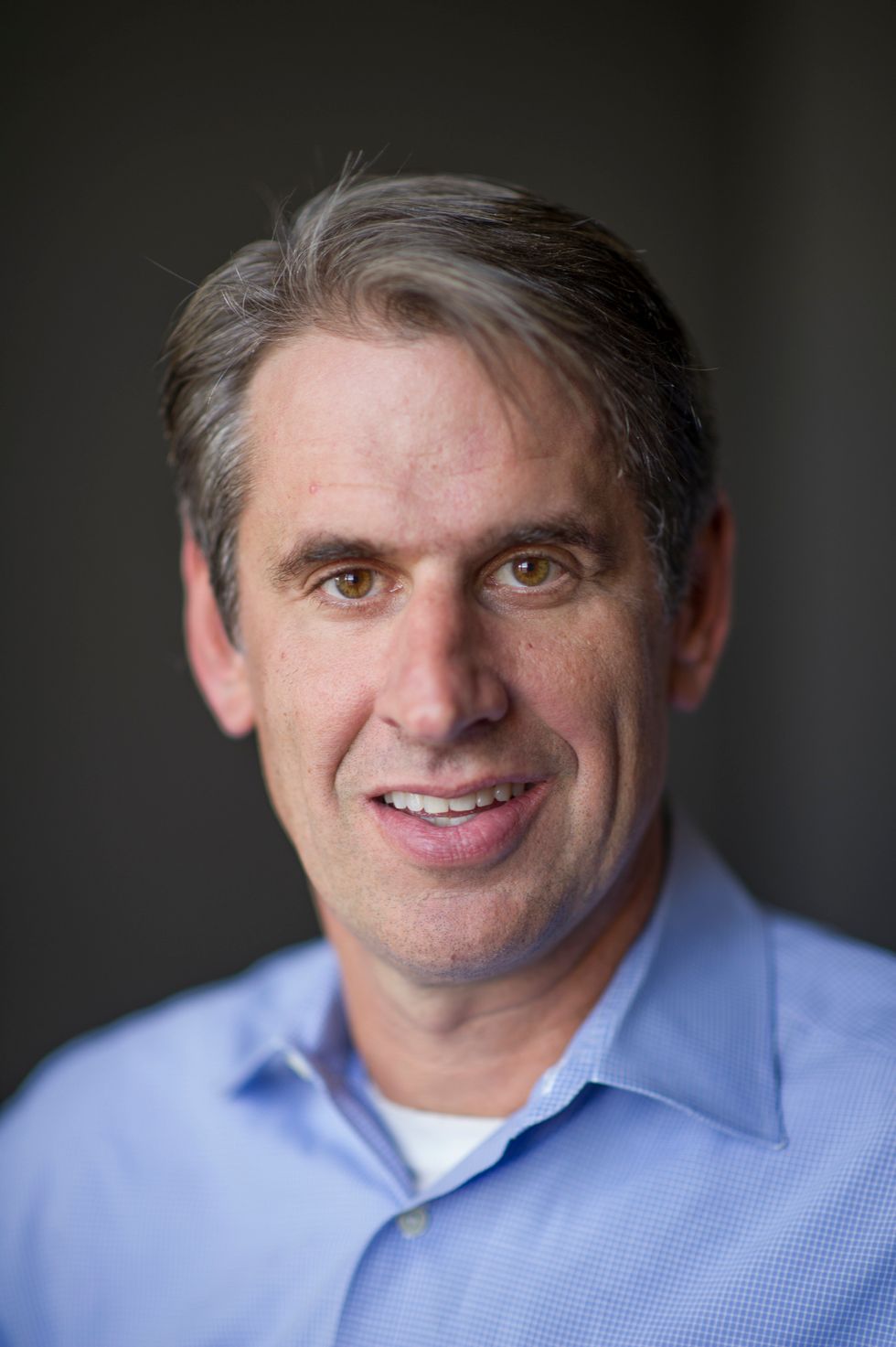 Bill Gurley, General Partner at Benchmark Capital
But Gurley said the rush to sell is becoming less of a problem as L.A.'s tech scene matures after the successful IPOs of Snap, and more recently, GoodRx. He predicts those will have a trickle-down effect as investors and employees who have cashed out start the next generation of startups who want to take their companies the distance.
"Those things have real long-term impact about how they shed people with wealth that can go be founders or go be angel investors," Gurley said.
Gurley is a general partner at Benchmark, which he joined in 1999. He plans to step away when the firm invests its 10th fund. Gurley is most famous for making an early $10 million Series A bet in 2011 on Uber, which reaped a multibillion-dollar payday for his investors. Gurley is also known for getting in early on Stitch Fix, OpenTable, Grubhub, and Zillow.
Gurley said Benchmark has made 20 investments in L.A., including Riot Games, which he admitted "we sold that too early." More recently, Benchmark invested last month in Imagine Impact, the content accelerator and online marketplace startup founded by Academy Award-winning duo Brian Grazer and Ron Howard in 2018.
Gurley also talked about how startup founders are overly skeptical about Wall Street. He compared a private company going public to a football player moving from college football to the NFL.

"There's this myth in ventureland that Wall Street is not very smart, and it's just wrong," Gurley said. "It's an up-or-out game. I'm sorry it may sound harsh. You have to decide whether you have what it takes to go the distance."
For all his enthusiasm about going public, however, Gurley thinks the traditional IPO process is broken because it reaps huge gains for investment banks and their favored clients, which come out of the pockets of those who built the company.
"The system by which they allocate capital has gotten worse and worse," Gurley said. "It's a shock that the SEC allows it because it's such a game."
Instead, Gurley favors direct listings and SPACs, which have been growing in popularity.
Referring to calls in Washington to break up large tech companies, Gurley said he has long thought Apple's 30% cut of app store purchases was "aggressive." And he does not think it bodes well for Google that it also takes the exact same cut for Google Play.
"The fact that Google has the exact same number is a bad fact, not a good fact," Gurley said.
From Your Site Articles
Related Articles Around the Web