retail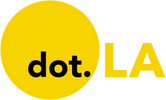 Get in the KNOW
on LA Startups & Tech
X
retail
GOAT began as an online sneaker reseller, but the startup's on a meteoric rise having just landed another $100 million investment round. That gives it a $1.75 billion valuation, sources familiar with the transaction said.
Launched five years ago by college friends to "authenticate" used AirJordans and other collectible shoes sought by sneakerheads, GOAT is positioning itself to be a global luxury shoe and apparel retailer as the brick-and-mortar model falls into decline.
Earlier this year, GOAT launched its new brand campaign during the NBA Playoffs, attempting to establish itself as a tastemaker for its 30 million members. The company, which takes its name from the sports acronym for "Greatest of All Time," has expanded its online store to include new clothes and accessories from luxury brands such as Alexander McQueen and Versace.
Its mix of iconic brands to streetwear, along with its online orientation, could boost it during the pandemic as fashion trends embrace a sweatpants aesthetic and a shopping-at-home culture.
Co-founder and CEO Eddy Lu has said he wants GOAT to be a curator and not just a transactional retailer.
Eddy Lu
"Our mission is to bring the world's greatest products together from the past, present and future, while providing a premier end-to-end customer experience with a point of view on culture and style," he said in a statement.
The funds will be used to expand their market reach.
Their series E round was bankrolled by Dan Sundeheim's D1 Capital partners, a firm he started in 2018 after leaving as Viking Global Investors' chief investment officer. His $4 billion fund has been pouring money into public and private companies, most recently injecting $200 million into the controversial online trading company RobinHood Financial.
With the most recent round of funding, the company has raised $300 million from venture capital and strategic partners including FootLocker.
It boasts customers in 170 countries and 13 physical locations.
From Your Site Articles
Related Articles Around the Web
Terry Boyle, co-founder of startup retail site Behold, believes fashion ecommerce is broken for customers.

"It gives them too much choice they don't want, it's not truly personalized and it's too item focused," he told dot.LA.
Consumers don't wear 50 to 80% of what they own, said Boyle, the former president of Nordstromrack.com, Trunk Club and HauteLook. So, Boyle's company packages mostly designer outfits for shoppers hoping that it will make purchases more attractive.
Behold raised $5 million and Tuesday launches its tech platform, where customers can browse outfits recommended to them by artificial intelligence (AI) and a group of professional stylists.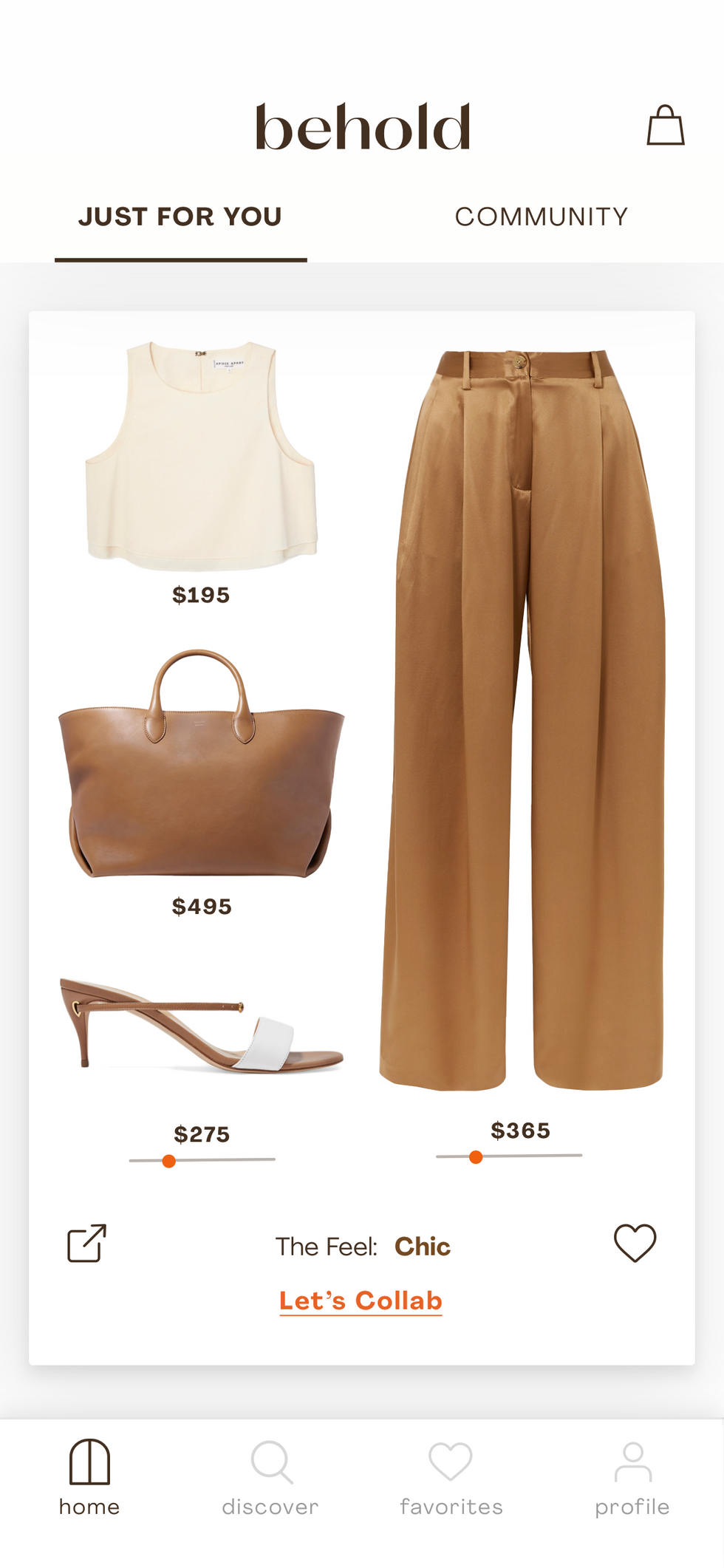 The funding round was led by L.A. investors including Upfront Ventures, Greycroft, Troy Capital Partners, TenOneTen Ventures and Zillow and dot.LA co-founder Spencer Rascoff.
While most people are buying sweatpants and comfy clothes, Boyle thinks the consumer market will shift back to dressier clothes, outfits that tend to be more expensive.
"Just because you can hang out in sweats and a t-shirt doesn't mean you should," Boyle said. "How you dress affects how you feel, so you're starting to see more and more people, as you walk around town, dressing up even if there's no real reason to."
Behold's website is set up like a personality quiz for clothes. Users can click through a series of outfits, ranking them on a scale from ones they'd wear "Never" to "Often." After "training your stylist" by adding measurements, your budget and a few favorite designers, the website generates a curated board of outfits using its "Smart-Collab" technology. The idea has been embraced by subscription box services like Stitch Fix and Frank and Oak.
Every Monday, Behold stylists send seven to 10 personalized outfits to each registered user who can then choose to adjust the outfits or purchase pieces individually. Consumers can choose clothes from a range of prices, although most are designer brands. A quick review of the site by dot.LA found the the tool steered customers to higher priced items even when asked for cheaper ones.
As the pandemic moves retail shopping online, the L.A.-based company sees their model as one that makes discovering new clothes more personalized. Boyle said it's also a smart move for wholesale companies and designers struggling to make money through traditional retail marketplaces like department stores, which have seen a wave of closures.

"The pandemic has made brands more open to understanding that their future channel partners may look different than the ones they had in the past," Boyle said.
From Your Site Articles
Related Articles Around the Web
Popshop Live
Retail is now live streaming.
Popshop Live, which raised $3 million led by Floodgate and Abstract Ventures, wants users to shop on their phones as if they're browsing through products and interacting with clerks in a store. The live-streaming service takes a new twist on home shopping.
Launched last year by CEO and founder Danielle Li, Popshop Live will use the funds to help build out its audience as the company tries to convince shop owners to set up mini-studios inside their businesses. In all the company has raised $4.5 million.
The idea of the application came to Li back in 2016, after watching hundreds use Snapchat and Periscope to live stream an Obama speech she attended. While online commerce continues to grow, it often lacks that kinetic energy that is found from being around others. And sellers struggle to grow amid a crowded online marketplace.
Popshop Live allows businesses to expand beyond traditional e-commerce engagement, giving customers the chance to be in a store along with thousands of other virtual guests.
Popshop Live Demo Reel
"I think our mission is really to inspire and empower people to expand their identity, experience and connection," she said.
Since the COVID-19 breakout, Li saw a jump in users joining the platform as businesses sought to keep their stores afloat.
Los Angeles boutiques such as Japan LA, Popkiller, 3D Retro, Leanna Lin's Wonderland, Poketo and BellaBar were forced to shut down their physical stores amid the pandemic. Instead, they turned to Popshop Live for support.
"We definitely feel honored that we have an opportunity to become a part of the recovering process for several local stores affected by not only COVID, but also by looting in Los Angeles," said Li.
The application allows shops to share their livestream via their social platforms or to embed it online, while shoppers purchase directly from the stream.
Investors also include Long Journey Ventures, Cyan and Scott Banister, Shrug Capital, Backend Capital and Halogen Ventures. Local Los Angeles investors Watertower Ventures and AET Fund joined in the round.

"Danielle and the Popshop Live team have created the best consumer shopping experience at a time when community and virtual connectedness are needed more than ever," said Ann Miura-Ko, co-founding partner at Floodgate, a seed stage venture capital firm in announcing their support.
Popshop Live is looking beyond brick-and-mortar stores and will host anyone looking to expand their audience from influencers to national retailers. But for now, it's invite only.
"We would like to see Popshop like a platform that people come to have fun, get inspired and connect to their community," said Li.
From Your Site Articles
Related Articles Around the Web