eddy lu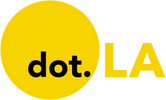 Get in the KNOW
on LA Startups & Tech
X
eddy lu
On today's episode of Office Hours, hear from GOAT co-founder and CEO Eddy Lu about big, public — and most importantly, resolved — founder fights, insight on when to know it's time to pivot or quit, how GOAT differentiates itself from other sneaker ecommerce sites — and one of GOAT's early and clever growth hacks that convinced consumers the company had more merch than they actually did.
In fact, the stunt was so good, the company could not meet customer demand, which led to a fair amount of outrage. While the situation was quickly rectified, an advisor shared some sanguine advice: "at this stage in your company's life, it's better to be hated than unknown."
Eddy Lu is a serial entrepreneur and started out at Lehman Brothers. He met his GOAT co-founder, Daishin Sugano, on a basketball court, and together they launched a couple of businesses before landing on GOAT.
Want to hear more episodes? Subscribe to Office Hours on Stitcher, Apple Podcasts, Spotify, iHeart Radio or wherever you get your podcasts.

GOAT began as an online sneaker reseller, but the startup's on a meteoric rise having just landed another $100 million investment round. That gives it a $1.75 billion valuation, sources familiar with the transaction said.
Launched five years ago by college friends to "authenticate" used AirJordans and other collectible shoes sought by sneakerheads, GOAT is positioning itself to be a global luxury shoe and apparel retailer as the brick-and-mortar model falls into decline.
Earlier this year, GOAT launched its new brand campaign during the NBA Playoffs, attempting to establish itself as a tastemaker for its 30 million members. The company, which takes its name from the sports acronym for "Greatest of All Time," has expanded its online store to include new clothes and accessories from luxury brands such as Alexander McQueen and Versace.
Its mix of iconic brands to streetwear, along with its online orientation, could boost it during the pandemic as fashion trends embrace a sweatpants aesthetic and a shopping-at-home culture.
Co-founder and CEO Eddy Lu has said he wants GOAT to be a curator and not just a transactional retailer.
Eddy Lu
"Our mission is to bring the world's greatest products together from the past, present and future, while providing a premier end-to-end customer experience with a point of view on culture and style," he said in a statement.
The funds will be used to expand their market reach.
Their series E round was bankrolled by Dan Sundeheim's D1 Capital partners, a firm he started in 2018 after leaving as Viking Global Investors' chief investment officer. His $4 billion fund has been pouring money into public and private companies, most recently injecting $200 million into the controversial online trading company RobinHood Financial.
With the most recent round of funding, the company has raised $300 million from venture capital and strategic partners including FootLocker.
It boasts customers in 170 countries and 13 physical locations.
From Your Site Articles
Related Articles Around the Web