ppp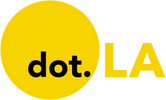 Get in the KNOW
on LA Startups & Tech
X
ppp
Latinx-owned small businesses are proving resilient in their recovery from the coronavirus crisis. Most were forced to shut down, but over three-fourths have reopened their doors.

So says a new national report from L.A.-based fintech firm Camino Financial that looked at the impact of the pandemic on these businesses.
"The Latino business market continues to be resilient," Camino CEO Sean Salas said, but "access to capital is drastically needed to enable Latino entrepreneurs to drive a quicker economic recovery."
The study examined nearly 35,000 Camino loan applications over the last two years and surveyed 368 of those small-business applicants. Nearly half of those initially saw their revenues decline over 30% after the pandemic hit. Most were forced to shut down, but 78% have reopened, and 44% reported revenues returning to pre-pandemic levels.
Coupled with this resilience, the surveyed businesses are feeling optimistic; 70% reported they think business will be as good as or better than before the pandemic.
The report also found a 14% quarterly increase in loan applications among Latinx-owned sole proprietorships, which Camino called a "leading indicator of recovery." Another encouraging sign is that loan applications among Latinx-owned businesses in operation for two years or fewer have returned to pre-pandemic levels.
These businesses face obstacles to a rebound, however. Sixty percent of those surveyed have less than four months' worth of operating capital, for instance, and 21% have less than three weeks'.
Access to capital and financial education continues to be an issue for these companies. Camino found that businesses with a pre-existing relationship with a lender were nearly seven times more likely to receive PPP relief funds compared to those going it alone.
What's the Remedy?
"What is needed is more access to capital, coupled with education and technical support from lenders focused on lending to underbanked communities," Salas told dot.LA.
He pointed to Community Development Financial Institutions (CDFIs) and Minority Depository Institutions (MDIs) as steps in the right direction. But there's more to be done, he said.
"We can't just invite CDFIs and MDIs to participate; we also need to give them access to low-cost liquidity to enable the flow of capital into underserved markets," Salas said, noting that CDFIs were shut out of the first phase of the PPP process.
Salas called for a "rethink and redesign" of the next round of PPP, suggesting a more finely tuned approach. "We need to recognize the nuances of a microbusiness vs. a small business vs. a mainstreet business," he said.
Salas also advocates for including undocumented folks in such programs, noting that population contributes over $30 billion in federal and state taxes.
"We need to see capitalizing Latino entrepreneurs as part of the solution," Salas concluded. "A hand-up, not a hand-down."
From Your Site Articles
Related Articles Around the Web
Jukin Media said in a statement to dot.LA that the company "applied and received $2.2 million" to "cover its payroll costs and help avoid layoffs." It also noted that a substantial portion of its revenue is advertising based and that Jukin has seen a "significant dip" in advertising revenue because of the pandemic despite "modest gains" on the licensing side of the business.
"As a mid-sized, independent business, we have saved jobs in large part because we secured this assistance," the statement said.
PPP money was ostensibly allocated to keep small businesses impacted by the novel coronavirus afloat during the pandemic. Businesses are required to attest that they have been negatively impacted by the COVID-19 pandemic.
Jukin Media is all about user-generated content. A large part of its business is licensing videos and providing it in its library — now with some 65,000 videos — to major companies, brands and media companies.
The company also boasts 200 million fans and 2.5 billion monthly views. It has paid out $25 million to video owners — through revenue shares or up-front payments — over the last five years, Skogmo recently told dot.LA. It also syndicates real-time feeds to news organizations like The Associated Press, Tribune Media and Reuters, among others.
There has been much debate among venture capital-backed startups as to whether it's appropriate to take PPP. Albert Wenger, a partner at Union Square Ventures, wrote on his blog in early April that "there is a money grab going on right now by some venture backed startups that this program absolutely should exclude."
Wenger urged VC-backed companies with lots of money in the bank and limited COVID-19 impact to think twice about applying for PPP. Meanwhile, dozens of companies gave back their PPP loans amid public shaming, because they didn't need it.
In an interview with dot.LA at the end of March, Jukin's founder and CEO Jonathan Skogmo said the company has raised $6 million strategically from Disney, Samsung and Peter Guber of Sony.
"The $6 million we raised, we never touched, it sits on the balance sheet," Skogmo said, noting that many companies around him went out of business. "You have to play the long game, the short game is not going to win, it's not just growth at all costs. Slow growth is perfectly acceptable."
Skogmo also said the company has seen an uptick in videos from people who are getting creative while quarantined in their homes. His team had already reviewed hundreds of COVID-19 related videos and were representing dozens on the licensing side of the business at the time. Skogmo said the company has seen a rise in engagement of those watching their media.
__
Editor's note: dot.LA received funds of less than the $150K threshold for disclosure from the Payment Protection Program.
Updated with statement from Jukin Media at 3:11 p.m.
Do you have a story that needs to be told? My DMs are open on Twitter @latams. You can also email me at tami(at)dot.la, or ask for my Signal.

A senior SBA official told dot.LA that if the lender did not cancel the loan after it was returned, the loan status may not be fully canceled and it would appear in the data. However, Bird said it never returned the loan because it never applied in the first place.
"We did not apply for nor did we receive a PPP Loan," the company said. "We decided as a company not to file an application as we did not want to divert critical funding from small and local businesses."

Bird's founder and CEO, Travis VanderZanden, elaborated on what happened in a tweet Monday afternoon referring to the company's lender; "It looks like Citi started an application while they waited for our decision on whether to formally apply. We discussed internally and told Citi we didn't want to apply via email on April 23rd. They confirmed that the temp app was cancelled that evening and never submitted."'
It looks like Citi started an application while they waited for our decision on whether to formally apply. We disc… https://t.co/K0QLWt1qwx

— Travis VanderZanden (@Travis VanderZanden) 1594064013
Hyperloop and Canoo also on the list

Other local companies included in the PPP database included Culver City-based Hyperloop Transportation Technologies, which received a loan in the range of $150,000 to $350,000 to retain 15 jobs and the Torrance electric maker, Canoo, which got a loan just last week of between $5-$10 million to save an undisclosed number of jobs. (dot.LA also received PPP funds of less than $150,000.)
Canoo has raised a billion dollars in venture funding, according to Pitchbook data, and some of have been critical of deep-pocketed venture backed startups taking money from the program.
"There is a money grab going on right now by some venture-backed startups that this program absolutely should exclude," wrote Albert Wenger, a partner at Union Square Ventures (USV), a New York-based early stage VC firm focused on investing in disruptive networks in April. "I urge everyone who is running a venture backed company with a lot of money in the bank and limited COVID-19 impact to think twice about applying for PPP."
Companies such as Sweetgreen and Shake Shack decided to return their loans in April after being criticized for depleting funds from a program meant to help small businesses.
But far from running out of money the PPP program still has some $130 billion left in the bank and on July 4, President Trump signed legislation extending the deadline to apply until August 8, 2020.
From Your Site Articles
Related Articles Around the Web