Watch: Finding Respite from Stress in the Era of COVID-19
Rachel Uranga
Rachel Uranga covers the intersection of business, technology and culture. She is a former Mexico-based market correspondent at Reuters and has worked for several Southern California news outlets, including the Los Angeles Business Journal and the Los Angeles Daily News. She has covered everything from IPOs to immigration. Uranga is a graduate of the Columbia School of Journalism and California State University Northridge. A Los Angeles native, she lives with her husband, son and their felines.
and
Tami Abdollah
Tami Abdollah is dot.LA's senior technology reporter. She was previously a national security and cybersecurity reporter for The Associated Press in Washington, D.C. She's been a reporter for the AP in Los Angeles, the Los Angeles Times and for L.A.'s NPR affiliate KPCC. Abdollah spent nearly a year in Iraq as a U.S. government contractor. A native Angeleno, she's traveled the world on $5 a day, taught trad climbing safety classes and is an avid mountaineer. Follow her on Twitter.
Mar 24 2020

COVID-19 created a new normal that has upended work, life and finances and the reality is that everyone is just going to have reshuffle how we live, recalibrating employee expectations and creating more space for family.
That's the takeaway from dot.LA's strategy session on Tuesday with clinical psychologist Crystal Clements, Advekit chief executive and cofounder Alison LaSov and venture capital firm Crosscut Venture's managing director Brian Garrett. The panelists admitted they have all suffered from some anxiety due to the economic downturn and have found themselves reprioritizing their lives and looking for comfort in routines.
---
They have all found hope in connecting remotely with friends, family and in the generosity of others — whether that's founders taking pay cuts, or merely realizing that everyone is in this together in Italy, England, New York or Los Angeles.

"Accepting this is half the battle, this is our new normal," LaSov said. "I know a lot of founders I speak to are really hard on themselves because they can't quite figure out how to make the adjustments quick enough. But I think the more that we can remind ourselves that we're doing the best that we can. This is unprecedented for all of us, this global anxiety that we're all experiencing, so just having some self compassion and acceptance during this time it's really important."

Clements said that because the crisis is still new, many of her clients are in triage mode figuring out what to do about money, their kids who are at home, and their own businesses as everyone is forced to stay home to avert the spread of the deadly disease. But, Clements said as the new reality sets she would advise people to find peace in their spirituality and look inward for direction during a very uncertain time.
"This period might last a few months. It might last — who knows, but there will be an end," she said. "You want to figure out who you want to be during this time, what are your values, what are you standing for, and strengthen them."
Garrett, whose Santa Monica-based firm is in the process of deploying $125 million in its fourth fund, said he isn't pushing as hard to raise funds now and is instead working with his portfolio companies and founders to weather the storm.
"My philosophy has been 'go with the flow and get as much done as I can but also realize right now'," he said. "Nothing else matters in my business world, in more than just taking care of my portfolio companies, taking care of those founders and trying to support them in any way I can."
Garrett could be an exception. Some managers react just the opposite, micromanaging their remote employees, fearing their productivity has dropped. Meanwhile employees are nervous they are going to lose their job, as unemployment skyrockets in the midst of the recession.
"It's been very stressful for some people," Clements said. Mangers and their employees should be talking about what they need and in the meantime, she said, be a bit more forgiving.
"It's natural for an entrepreneur to potentially micromanage the situation or believe that they need to stay more on top of things (but) at the end of the day I don't think that's what employees want," Garrett said. "I think they want to believe that their bosses trust that they're contributing to the best they can to the success of the business."
While working from home can be a dream come true for some, it has also lengthened the work day for some.
According to NordVPN, a personal virtual private network service provider, U.S. workers have seen their average workday grow by 40%, adding an extra three hours to their days, or the largest jump worldwide. Meanwhile, the UK, France, Canada and Spain have seen a two hour increase in the length of their workdays.
Garrett said that it's key right now to for employers to be leaders and "facilitate a culture of trust" and empower their workers — "know that they're busting their butts" trying to do the best in this brand new world so that business can continue. He also recommended leaders be more empathetic to the fear and anxiety employees are facing and, as a leader, communicate what efforts are ongoing to extend runway and talk with investors.
"I've seen over the last week or so executive teams making a decision to take pay cuts across the board with a spirit of, 'we're all in this together so let's suffer slightly through our current income to get by, but not have to cut jobs, not have to give up X percent of our headcount,'" Garrett said. "And so we'll all suffer together to still try to achieve the goals."
Strategy Session: Coping During Quarantine www.youtube.com
__

Do you have a story that needs to be told? My DMs are open on Twitter @latams. You can also email me at tami(at)dot.la, or ask for my Signal. Follow Rachel Uranga on Twitter @racheluranga.Check back. We'll upload the video from this even shortly.
During the discussion, Brian Garrett, managing director of Crosscut Ventures, shared a spreadsheet of free mental wellness offerings that individuals and companies can take advantage of.
---
Moderator: Tami Abdollah, Senior Reporter at dot.LA
Speakers:
Brian Garrett, Co-Founder and Managing Director of Crosscut​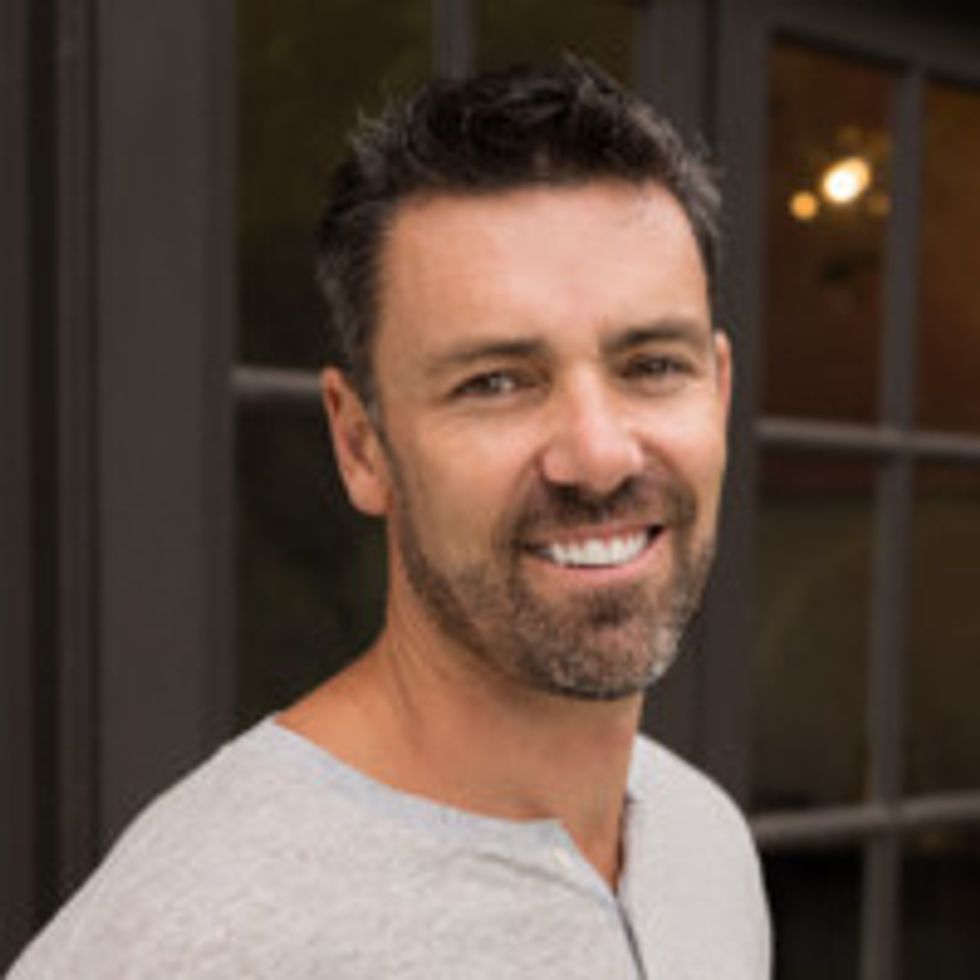 Brian Garrett, Co-Founder and Managing Director of Crosscut
Brian started Crosscut in early 2008 with a vision and conviction that the SoCal tech ecosystem would evolve into what it is today. He feels very lucky to have been involved with so many amazing entrepreneurs over the last 9 years that have become the foundation of LA Tech.

During the early days of CrossCut, Brian went back into a full-time operating role with a Public-company turnaround at Quepasa.com before co-founding vertical eCommerce brand StyleSaint.com. After surviving with the equivalent of two full-time jobs for roughly 6 years, he was ecstatic to see L.A. and CrossCut get the attention of institutional capital, which enabled CrossCut to scale into a "real" fund with $75M raised for CrossCut 3 in 2015. This milestone finally enabled Brian to do what he loves most - working full-time with early-stage entrepreneurs from conceptualization to scale, turning their ideas into products and companies.
Alison LaSov, Co-Founder & CEO at Advekit​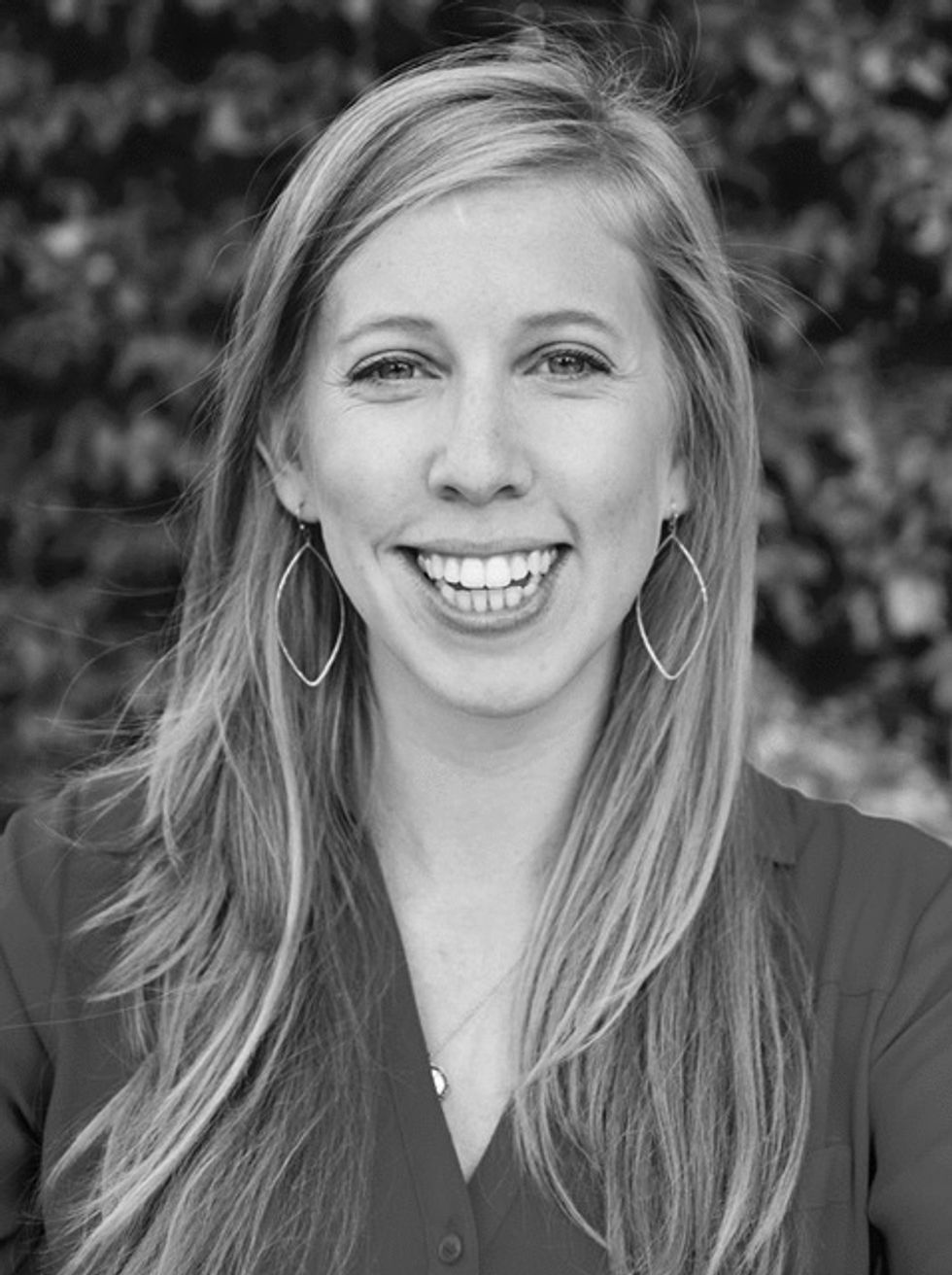 Alison LaSov, Co-Founder & CEO at Advekit
Alison is a Licensed Marriage & Family Therapist and CEO of Advekit, an online platform that makes Mental Health treatment accessible and affordable for patients seeking therapy. Advekit is changing the way people access mental health treatment, by matching clients with therapists best suited to their needs and helping them pay for therapy. As a licensed clinician, Alison is dedicated to the mission of de-stigmatizing mental health and simplifying the process of finding a therapist. Alison is a Los Angeles native and earned her B.A. from UCLA and her M.A. from Pepperdine University. www.advekit.com
Dr. Crystal Clements, Clinical Psychologist with Here Counseling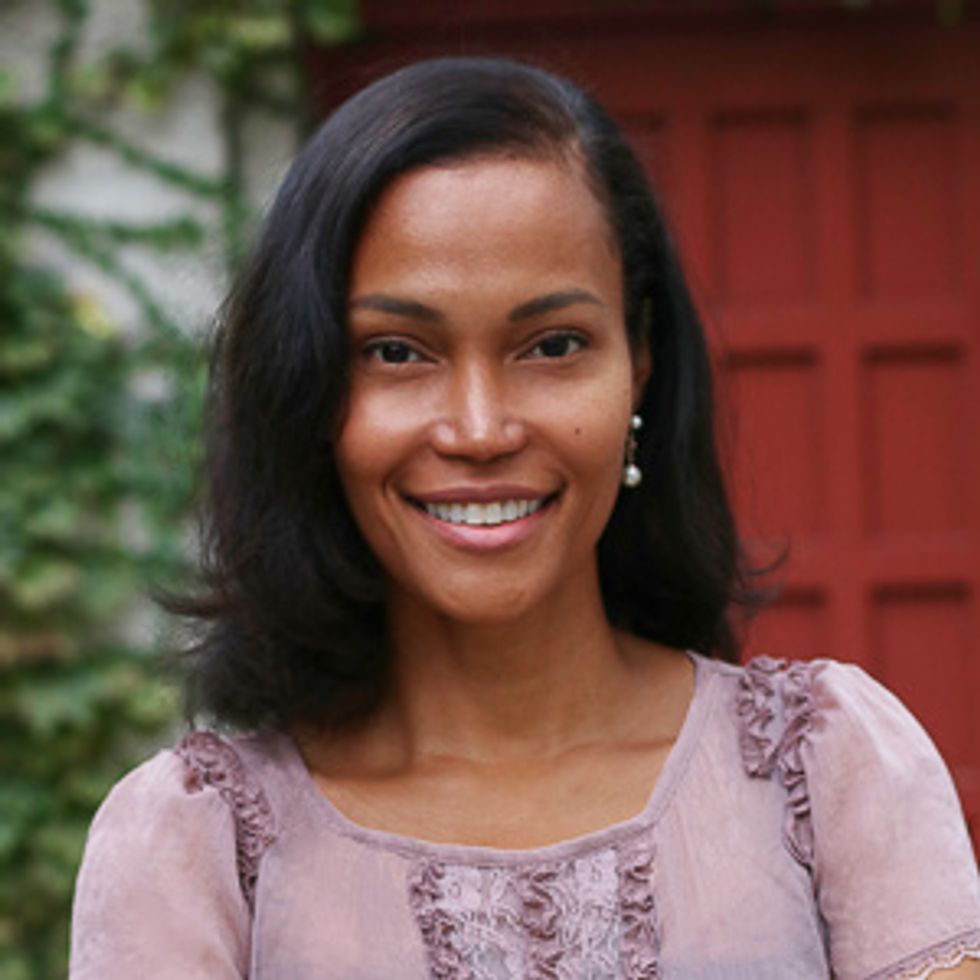 Dr. Crystal Clements, Clinical Psychologist with Here Counseling
Dr. Crystal Clements is a Clinical Psychologist with Here Counseling, a co-practicing community of independent therapists. Her teletherapy and in-person Downtown LA practice focuses on high-functioning individuals experiencing anxiety and depression. She has worked with hundreds of executives and emerging professionals across Los Angeles. Prior to working at Here Counseling, Dr. Clements worked with Sync Counseling Center, Cal State Fullerton, and Biola University. She also taught psychology courses at Antioch University and East LA Community College.
Dr. Clements received her PhD in Clinical Psychology with a focus on Family Studies. She completed her dissertation on understanding the relationship between resilience, childhood trauma, attachment style and coping skills. She received her B.A. from the University of Pennsylvania in Communications.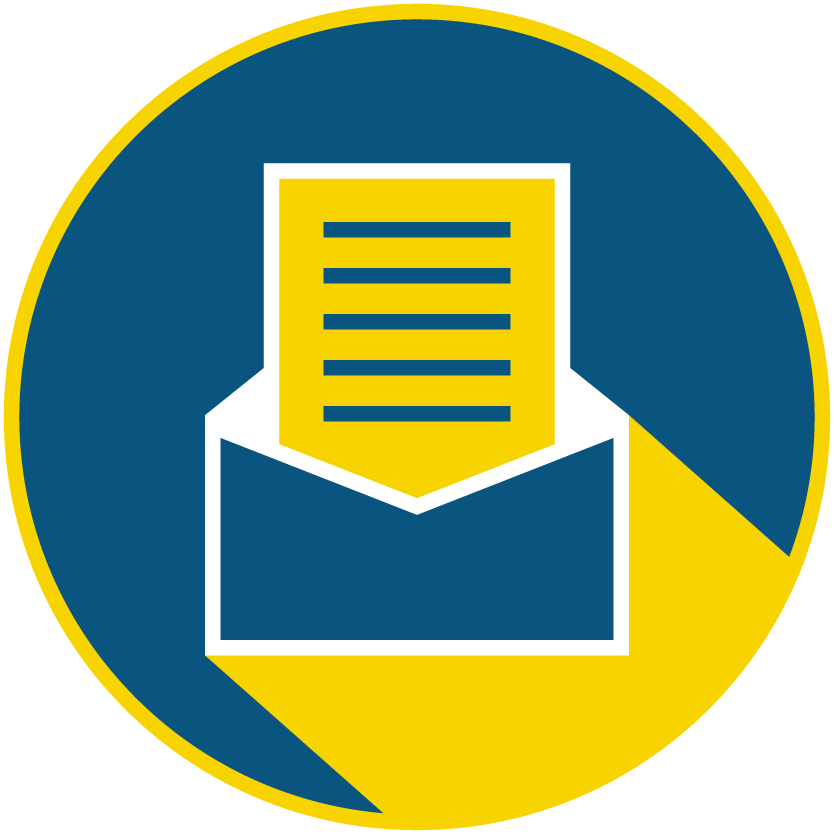 Subscribe to our newsletter to catch every headline.
Here are the latest headlines regarding how the novel coronavirus is impacting the Los Angeles startup and tech communities. Sign up for our newsletter and follow dot.LA on Twitter for the latest updates.
Today:
Coronavirus cases surge in L.A. County, 5 deaths reported
Navy hospital ship Mercy enters the Port of Los Angeles
Bill Gates warns there's "no middle ground" in coronavirus fight
Santa Monica-Malibu Unified School District tells parents it will remain closed indefinitely
The novel coronavirus may have forced people into physical isolation, but it has not stopped people from trying to romantically connect with others. It appears, in fact, that love in the time of COVID-19 is virtually booming.
That's according to data provided by online dating app Tinder. The West Hollywood-based company says that starting mid-March -- as the numbers of those infected with the novel virus began to climb and many people were ordered to stay home -- daily messages were up 10-15% compared to the week prior in the U.S.
The glorified version of a nation at war evokes people coming together, contributing to something larger than themselves however they can, and collectively willing a victory in pursuit of a worthy cause.
Though the coronavirus is no traditional enemy, this feels like war. The battles rage in hospital rooms, biomedical labs and ICUs. The heroic soldiers don scrubs and wield microscopes. Meanwhile, the cloistered public tries to keep calm and carry on.