manhattan beach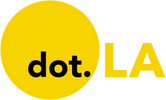 Get in the KNOW
on LA Startups & Tech
X
manhattan beach
Fisker
As Manhattan Beach-based EV maker Fisker Inc. continues to develop its more affordable and U.S.-built vehicle offering, its manufacturing partner is moving forward with plans to assembly factories in at least one other country.
Taiwanese manufacturing company Foxconn, which is partnering with Fisker on an EV project, told investors Thursday it's still evaluating three U.S. sites to produce a car. In a separate move, it's also looking to build another manufacturing plant in Thailand to produce up to 200,000 cars per year, according to Nikkei. Foxconn chair Young Liu said the Thailand factory will be part of a joint venture with PTT Public Company Limited, a state-owned oil and gas company.

Liu added that Foxconn, which is best known for assembling iPhones and iPads, is also evaluating possible sites in Europe for EV production.
In the U.S, Fisker's focus is still on its sub-$30,000 EV, codenamed Project PEAR, which will be the first American-made product. A Fisker spokesperson told dot.LA on Thursday that it and Foxconn are still reviewing U.S. sites together, including an existing Foxconn facility in Wisconsin, to determine which will be the best to produce the small EV. The auto company will make a decision on the location in the coming weeks; the spokesperson would not comment on further collaborations with Foxconn or production locations for Project PEAR other than prospective sites in the U.S.
Project PEAR will be Fisker's second vehicle project, scheduled to launch in 2023. In March, company founder Henrik Fisker told dot.LA it will be a radically designed compact car aimed at drivers in dense cities or who do not want a large vehicle, similar to a Mini Cooper. Plans for the car were announced in February, along with the deal with Foxconn.
In its second quarter earnings call on Aug. 5, Henrik Fisker said progress on the car with Foxconn was moving more quickly than anticipated and it was applying the software developed for its upcoming Ocean EV SUV for the new small car, as well its own testing procedures to make sure the vehicle launches on time.
The company also said in the earnings call that after sales begin in the U.S. and Europe, it will look at expanding into markets in Asia, including China.
Fisker has also said it will launch two additional EV models by 2025 and plans a "climate neutral" vehicle by 2027.
Its first vehicle, the $37,500 Ocean, is set to be revealed in production form in November at the Los Angeles Auto Show before production starts towards the end of 2022. The Ocean will be built by contract manufacturer Magna Steyr in Austria.
Zac Estrada
Fisker Inc. is plotting a November debut of its electric SUV at the Los Angeles Auto Show and accelerating development of its small car, executives told investors Thursday.

The Manhattan Beach-based electric vehicle startup is being buoyed by President Biden's executive order calling to have half of all new cars sales be plug-in vehicles by 2030.
Fisker reported a $53.1 million loss for the second quarter of 2021, roughly a third of the losses it posted in the first quarter. It says it beat internal expectations, but also noted the previous quarter reflected more spending on staffing and engineering on the two vehicles, and the company could show increased spending later in the year.
Fisker's stock closed Thursday at $15.53, up 5.29%.
The call is in the run-up to the anticipated reveal in November of the company's first product, the Ocean EV SUV, at the Los Angeles Auto Show. Founder and CEO Henrik Fisker said it was on track for a Nov. 17, 2022 start of production with its partner, Magna Steyr, in Austria.
On Wednesday, the New York Auto Show, set to start Aug. 20, was canceled due to the rise in cases and hospitalizations. Fisker said if the L.A. Auto Show is shut down, he has a contingency plan that would include a smaller company event around the same time.
Fisker projects 25,000 reservations by the end of 2021 and 50,000 by the time production starts. But the company admitted there has been a slowdown in reservations, and attributed this to the lack of new details on the Ocean before November.
The $37,500 Ocean is expected to reach a few buyers in the U.S. and Europe in 2022, and reach full production in 2023 when the company projects the factory in Austria will produce 5,000 of the SUVs per month. It will be available in three variants with different levels of equipment and power, with prices going up to $60,000 before EV incentives.
But Fisker, the former Aston Martin and BMW designer, said design will sell the Ocean and all EVs going forward.
"It was about how the engine sounds, how the gears felt. Those things are going away," Fisker said. "Who wants to drive a boring dorky car if you can get a good car for the same price?"
Fisker also reported that its sub-$30,000 Project PEAR small EV, first announced in February, is approaching a new phase of its development for a 2023 launch. The company says this and the other two models that Fisker plans to produce by 2025 will use components, software and testing methods created for the Ocean.
Developed with Foxconn, known for manufacturing Apple products, the PEAR is expected to be built in the U.S., but Fisker still has announced a location.
In Biden's address on Thursday, he was surrounded by General Motors CEO Mary Barra and representatives from the United Auto Workers, among others. Biden asked consumers to buy American and support unionized workers.
While Fisker's first car won't be made in the U.S., he still supports Biden's mandate and wants continued federal support for EV incentives and dismissed concerns that it would create more competition from larger automakers.
"Even if someone said today 'we're going to go full speed on EVs,' you're probably looking at 2026 onwards," before the product goes to market, he said. "I would expect the Biden administration to put a lot of pressure on that the next four years and that's when we're launching our vehicles."
Fisker's report comes ahead of crosstown startup rival Canoo Inc.'s second-quarter earnings report on August 16.
Zac Estrada
Henrik Fisker announced plans for what could be the world's first "climate neutral" vehicle, a car that will be built with the lowest-possible effect on the environment — from how the parts are sourced and assembled to the way it's charged and recycled.
The creator of eponymously named Fisker Inc. says the vehicle will be rolled out by 2027. That would edge out a promise made by Volvo Cars-owned Polestar in April to produce a climate neutral car by 2030.
"I think sustainability is going to be a big part of the future world. How we take care of the planet is going to be more and more important," said Fisker, the company's founder and CEO, on Tuesday during the company's first shareholders' call.
The climate neutral plan will cover all stages of the vehicle in what Fisker establishes as five stages of the product's life cycle.
"We will prioritize partners with stated pledges to achieve climate neutrality," Fisker said. "We already deployed cross-company teams focused on sourcing climate positive materials and critical components such as aluminum, steel, electronics and lithium-ion batteries from companies with carbon-neutral commitments."
Fisker said suppliers will be located closer to where the vehicles are made and guided to use recycled and remanufactured components. At the same time, he said the company is also looking to figure out how to directly deliver vehicles to customer homes, rather than having diesel-powered car carriers transport them to a dealership lot, as a way to reduce environmental impact.
Fisker has bet a focus on sustainability will win the hearts of buyers and minds of regulators. The automaker, which went public via a SPAC last fall, still plans a line of four models by the end of 2025 and said he's not concerned about production delays because of the component shortages that have plagued the auto industry this year.
Among the planned vehicles, the Manhattan Beach-based company is contemplating an all-electric compact pickup truck that could rival crosstown startup Canoo's planned vehicles, the company's founder and CEO said Tuesday in Fisker's first shareholders' call.
A pickup truck, which Fisker teased in a tweet on Dec. 31, would likely not only go after upcoming electric models from Torrance-based Canoo and Rivian, but also the Ford F-150 Lightning and upcoming General Motors models like the GMC Hummer EV. If inexpensive and compact, it could also compete against the recently announced Ford Maverick and Hyundai Santa Cruz compact pickup trucks.
The Ocean SUV is still scheduled to start production in the fourth quarter of 2022, with the first vehicles reaching customers by the end of that year. Fisker said the company plans to keep the Ocean EV SUV in its circulation of cars leased out to consumers for 10 to 15 years before it's recycled. The average age of a car on U.S. roads was 11.9 years in 2020, according to IHS Markit.
Rather than the off-lease vehicle reappearing on a used car lot, Fisker will take back ownership, recondition it and keep leasing it out for the remainder of the vehicle's life.
"We take the vehicle, we maintain it and we send it back out. That is sustainability," Fisker said.
Another vehicle, likely to be an SUV that will "redefine what a luxury vehicle of the future will be like" is also planned. The price target for this vehicle was unclear, but it would be higher than the $38,000 base price of the Ocean.
In February, Fisker announced a deal with iPhone manufacturer Foxconn to collaborate on a small electric car. He told dot.LA this sub-$30,000 vehicle currently called Project PEAR would be radically designed and targeted to all income and age categories, similar to BMW-owned Mini's approach with its small cars.
Fisker said Tuesday there have been no talks between Apple and his company despite the Foxconn deal.
Fisker is also working on a system that would direct drivers to public charging stations powered by renewable energy sources, Fisker said. And while the company will prioritize relationships with companies that use such energy, he admitted there will be little way to ensure customers were using sustainable energy to home-charge their vehicles.