exploding kittens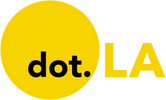 Get in the KNOW
on LA Startups & Tech
X
exploding kittens
Image courtesy of Netflix
Netflix will launch a mobile game and TV show based on "Exploding Kittens," a popular card game created in Los Angeles.
The streaming giant, which has recently expanded into the realm of gaming, will release "Exploding Kittens - The Game'' on mobile devices in May and follow that with an "Exploding Kittens" adult animated comedy series in 2023, it announced Monday. It's the first time that Netflix will launch a mobile game and adapt it into a TV series.
Launched in 2015, Exploding Kittens claims to have sold more than 18 million tabletop games in over 50 countries. Its flagship game of the same name is a Russian-roulette-style competition, in which players try to avoid drawing "Exploding Kitten" cards that eliminate them. Players can "defuse" the cats with cards representing laser pointers and catnip sandwiches, according to the game's description.
Netflix has paid Exploding Kittens to license the rights to the card game's intellectual property, representatives from both companies told dot.LA. Neither firm disclosed financial terms.
"The co-development of a game and animated series breaks new ground for Netflix," Mike Moon, Netflix's head of adult animation, said in a statement. "We couldn't think of a better game to build a universe around than 'Exploding Kittens,' one of the most inventive, iconic and original games of this century."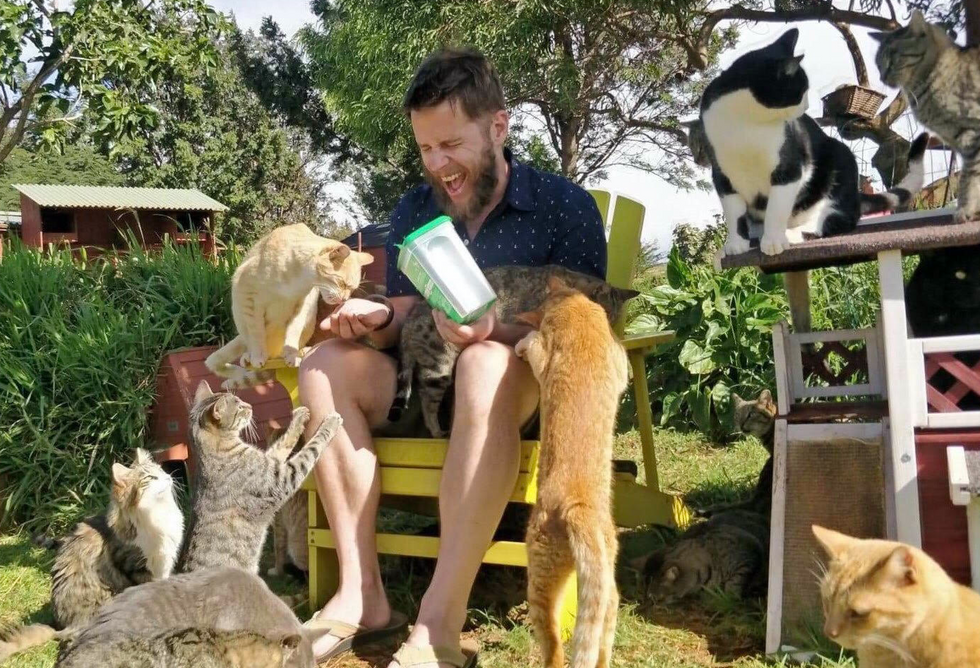 Exploding Kittens co-creator and chief creative officer Matthew Inman.Courtesy of Exploding Kittens
The show "Exploding Kittens" will see the eternal conflict between heaven and hell manifest itself on Earth when both God and the Devil are embodied as chunky house cats, according to Netflix. Starring Tom Ellis ("Rush," "Lucifer"), Lucy Liu ("Shazam," "Elementary") and Mark Proksch ("What We Do In The Shadows," "Better Call Saul"), it's currently in development with showrunners Shane Kosakowski and Matthew Inman, the latter being the co-creator and chief creative officer of Exploding Kittens, Inc.
Inman, the cartoonist behind The Oatmeal webcomic, created the card game alongside Exploding Kittens CEO Elan Lee, the former chief design officer for Xbox Entertainment Studios. Lee had previously developed a card game called "Bomb Squad" that eliminated players who drew bomb cards, he told dot.LA. Inman, who met Lee through a mutual friend, thought the game was great but needed a new name, believing that exploding munitions seemed too on-the-nose. Instead, players should be scared of something cute, fluffy and adorable like an exploding kitten, he suggested.
"At that moment, we formed a partnership and decided to start working together and have done so ever since," Lee said.
They eventually raised more than $8.7 million for the original Exploding Kittens game in what remains the most-backed Kickstarter campaign by number of donors ever. Since then, the firm has grown to over 80 full-time employees that have helped make 15 games along with 14 puzzles and expansion packs. The company will launch the seventh iteration of Exploding Kittens, "Zombie Kittens," next month.
Exploding Kittens' leap to Netflix can be traced to a $30 million investment in 2019 from TCG Capital, the L.A.-based investment firm run by ex-News Corp. executive Peter Chernin. Chernin convinced the game's creators to expand their IP and think about shows, movies and other ways to let people "live in these worlds instead of just play the games," Lee said. The company started shopping its IP a little over a year ago before striking a deal with Netflix, according to Inman.
"We were like, 'What do we do next?' We were all over Target, Walgreens, Walmart. We wanted to do something else," Inman said. "I'm a cartoonist, a writer, worked in animation and boards. This felt like a natural fit for me, to go back to what I think I'm good at."
Exploding Kittens co-creator and CEO Elan Lee.Courtesy of Exploding Kittens
Netflix has moved to expand beyond movies and shows as it faces more competition and slower subscriber growth. The company has bought three gaming studios since September—including Glendale-based Night School—and now has 17 mobile titles available to subscribers. The streaming service has also rolled out interactive programming—starting with the 2018 film "Black Mirror: Bandersnatch" and more recently with the trivia cartoon "Cat Burglar"—that blur the lines between TV and games. That comes as data indicates that younger consumers increasingly prefer gaming over more passive forms of media.
Netflix's "Exploding Kittens - The Game" will retain the gameplay of the tabletop version and be available to subscribers free of charge. The Netflix version adds exclusive cards that help players find Exploding Kittens or reverse the order of the cards in the deck. Future cards and game mechanics will be tied to the animated series.
Over the years, the founders said they have debated the best way to measure their success—from the Uber driver who knew about "Exploding Kittens" to the late Alex Trebek asking a question about the card game during an episode of "Jeopardy!"
"We debate this stuff because it's fun and interesting, and there's no right answer," Lee said. "Until a Netflix show came around. That is definitively a right answer."
From Your Site Articles
Related Articles Around the Web
For Elan Lee, cofounder of the Los Angeles-based tabletop game company Exploding Kittens, signs of trouble began in January.
As the novel coronavirus swept through China during planned factory closures for the annual new year celebration, Lee started hearing ominous rumbles that factories just might not be coming back online. With 200,000 now unfulfilled orders, the creator of the immensely popular, crowdfunded Exploding Kittens game was worried.
"We started noticing in January that we were going to very quickly have to remove our reliance on China to produce anything at all," Lee told dot.LA.
The company looked at factories in Mexico, Poland, and the U.S. that could potentially produce cards in an effort to diversify its supply-chain away from sole reliance on Chinese factories.
But as Lee started preparing to manufacture the cards elsewhere, China started to come back online. Meanwhile, the virus started to sweep through the rest of the world, country by country the cases popped up.
"China went from 'you cannot get anything done here, go to other locations in the world instead', to all of a sudden, 'we have the fewest new incidences of coronavirus here'," Lee said.
On Thursday, China announced that for the first time since the outbreak of COVID-19 began in Wuhan in December, there have been no new locally transmitted cases in the country. Still, cases outside of China surged.
Lee's experience trying to fill surging orders for his card games is just one story of many. With the global supply chain dependent on China, businesses have been thrown into disarray — and the U.S. economy has plunged into recession. Businesses have scrambled to find factories to fill orders, frequently unable to move quickly enough to avoid the virus's spread.

Lee did end up doing print runs in factories in Poland and the United States, but the company has returned to printing exclusively at Chinese factories because, ironically, they're the only ones who can reliably print cards now as other nations struggle to contain the outbreak.
Photo courtesy of Exploding Kittens
Rather than working with two factories, Exploding Kittens is working with eight of them — all of which are operating at a percentage of full capacity — as the country has slowed the reopening of factories to prevent a resurgence of the virus. Lee said last week he ordered 1 million cards, or five times the number of cards he usually does, and plans to do so every opportunity he has just in case.

With ports clogged up all over the world and customs delayed, "even though we have boats on the water, it doesn't mean they're going to arrive in time," Lee said.
The original Exploding Kittens card game has sold 9 million copies worldwide, but it's one of many popular games designed and sold by Lee's company. The newest addition to the company's collection of tabletop games is "Throw Throw Burrito." It's a mixture of a card game and dodgeball, with a — you guessed it — burrito to throw around. Throw Throw Burrito is quickly moving into position to dethrone Exploding Kittens as the best-selling game in the world, Lee said.
The company distributes to retailers all over the world, in Canada, the United States, Australia, Europe and Asia, in 29 different languages, "but each one of those locations has their own supply chain issue that has to be solved individually," Lee said.
"My team hasn't slept in two weeks, because every time you solve one problem, there's another three for you," Lee said.
The silver lining, Lee said, is that there's continuing demand for game night and the product is successful, so the company should be able to survive the next few months. What happens after that is unknown. Exploding Kittens has seen its own form of exponential growth with a 40% increase in its sales over the previous week, and a 20% increase the week prior to that.
"What's happening is people are forced to stay at home right now and they want to play games," Lee said. "We happen to have one of the most popular games in the world, so our game sales increased. That's all great. That's the demand side of supply and demand.
"The ironic part is that it is the same thing that's creating demand that's shortening supply. This one virus has created quite a problem for us because it's unbalanced the two parts of the equation in a pretty substantial way."
One Down, Three More to Go
As Lee worked to address one problem, another loomed. The company had planned to hold its first ever "Burning Cat" convention, with 200 vendors and roughly 4,000 to 5,000 attendees, including game inventors and other tabletop game enthusiasts, in the second week of May. But on March 9, Lee said he had to make the call to cancel it so that attendees and vendors would have enough advance knowledge.
"It would be completely irresponsible for us at this point to ask a large group of people to come together," Lee said.
The company put a note on its website with a crying cat saying it was forced to delay its inaugural convention by one year. Lee said everyone would get a full refund.
"The whole team was running toward this thing for 18 months. We were just putting final touches on it and to do that was really heartbreaking," Lee said. "We were really hanging a lot on this" in terms of discovering the next big thing in tabletop gaming.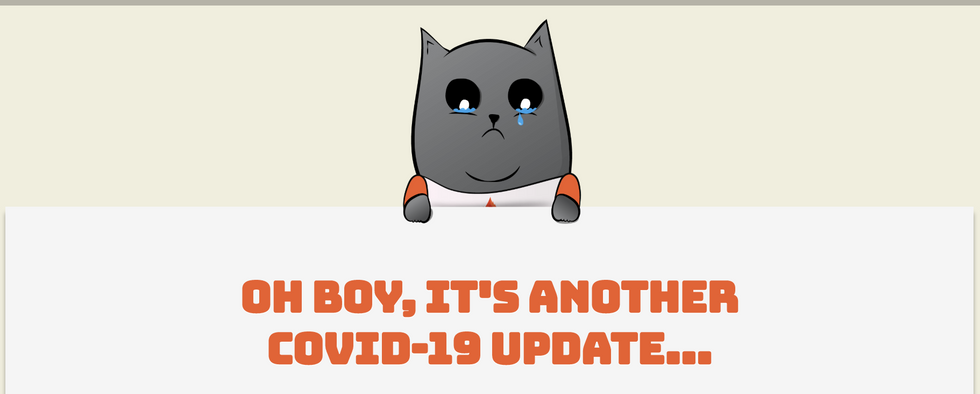 A note on Exploding Kittens' website states that the company was forced to delay its inaugural annual convention.Image Courtesy of Exploding Kittens
A New Way to Card Game?

In the meantime, the company has been exploring alternate ways of delivering new card game content with an unreliable supply chain and diminishing inventory amid surging demand, that includes investing more in digital offerings, potentially allowing people to get games on their phones and to connect with others — perhaps quarantined elsewhere — to play.
The company is also exploring games it can produce over the next few months that are lower impact, have fewer cards, can be done locally or perhaps even printed out at home.
"There's a lot of constraints that yield amazing creativity, and right now we're dealing with some pretty massive constraints," Lee said.
Exploding Kittens has a paid app, but is also working to get a new, free version of their app into the Apple App Store that would allow players from around the world to connect to play a digital version of the game. Such an effort was already underway roughly a year ago, but in January the company hit the gas on it, Lee said. The hope is that the free app will be able to launch in the next 30-45 days, he added.
Still, at its most basic level, Exploding Kittens is a card game company. Its bread and butter is having people stay home and enjoy a game with family or friends.
"That was a really great message when life was normal, but now that it's enforced or mandatory, things have gotten a little strange," Lee said.
__
Do you have a story that needs to be told? My DMs are open on Twitter @latams. You can also email me at tami(at)dot.la, or ask for my Signal.
From Your Site Articles
Related Articles Around the Web