pfizer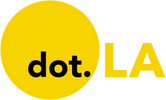 Get in the KNOW  
  on LA Startups & Tech  
X
pfizer
Los Angeles County health officials expect to have child vaccines for hundreds of thousands of the region's 5 to 11 year olds ready in the first few days of November.

On Tuesday a Food and Drug Administration advisory committee recommended the Pfizer-BioNTech COVID vaccine be approved for children via emergency-use authorization, paving the way for regulators to expand access to the vaccine.
The FDA and the Center for Disease Control and Prevention will consider it in the coming days, but they are widely expected to approve the vaccine, opening the door for elementary age children to receive the vaccination.
But, unlike previous efforts to inoculate adults from COVID at pop-up clinics like the massive Dodger Stadium one, the county expects the bulk of vaccinations to be handed out at local pharmacies, doctor's offices, community clinics and schools.
The Biden administration rolled out a plan earlier this month recommending health officials offer vaccines in locations without the long lines experienced in previous vaccination campaigns to avoid scaring young children. It also encourages settings where parents can speak with a provider about their concerns.
The county has already provided 800 schools with on-site vaccination clinics, and plans on sending out mobile clinics in areas like San Fernando Valley and South L.A. where health care facilities and pharmacies are sparse.
"Many parents have requested that we offer vaccines to children and teens at schools because these are familiar and trusted places," said L.A. County Public Health director Barbara Ferrer. "School vaccination clinics have already been an important part of our community vaccination strategy."
Ferrer said the county has pre-ordered 96,000 of the Pfizer vaccines for children expected to arrive by early November. There are about 900,000 eligible children. About 6% of the COVID-19 cases in L.A. are children 5 to 11, according to county health data through Oct. 25.
California mandated vaccinations for children from kindergarten to twelfth grade in early October. Those mandates are contingent on regulators approving the vaccine.
But, the California Department of Public Health has already said it will establish guidelines pending guidance from vaccine partners like the American Academy of Pediatrics.
Children, while historically not a high risk for catching the coronavirus, are still a key demographic for the county to vaccinate. That's because children spend the bulk of their day at school where they can come in contact with other unvaccinated kids, making them susceptible to catching and spreading the coronavirus.
But some parents have been reluctant to vaccinate their older children who became eligible in September. A Kaiser Family Foundation survey found roughly one-third of parents across the country will want to get their young child vaccinated immediately, while one-third said they will "wait and see" and the last third said they will only vaccinate their child if required.
"When it comes to little kids there is a little bit more of the wait-and-see mentality," said public health expert from USC Rita Burke.
Los Angeles County on Friday began administering Pfizer booster shots shortly after the director of the Centers for Disease Control and Prevention approved third doses of the vaccine for certain groups, including frontline workers.

CDC Director Dr. Rochelle Walensky overruled an agency advisory panel that had refused to endorse the booster shots for healthcare workers, teachers, grocery workers and others whose jobs put them at risk.
L.A. County's director of public health, Barbara Ferrer, said the county is prepared to offer boosters for those over 65, residents of long-term care facilities, those who are immunocompromised in addition to those working in high-risk industries.
The move paves the way for plans announced by Gov. Gavin Newsom Thursday that his administration would roll out Pfizer vaccine boosters following the Food and Drug Administration's approval of the shots. State officials said their MyTurnVaccine Platform will start taking appointments on Friday.
The approvals set the stage for a massive inoculation campaign with millions in the state expected to become eligible for a third shot. In Los Angeles County, health officials estimate slightly over 1 million people got two doses of Pfizer before April 1 and about 420,000 of them were 65 years old and older.
Still, as more and more people seek a booster shot, clinics are likely to experience another flood of vaccine demands at a time where large vaccination sites like Dodgers Stadium have reverted back to their original purpose.
Here's what to expect:
Am I eligible to get the booster shot?
Newsom announced California residents over the age of 65 or who work in high-risk settings can begin receiving booster shots along with severely immunocompromised people.
The booster shot is not recommended for children, nor for people who received the Moderna or Johnson & Johnson vaccine, even if they meet the age or occupation criteria. MyTurn will send a text message to Californians as they become eligible for the booster.
Where can I get the booster?
Residents should visit MyTurn.ca.gov and make an appointment or find a walk-in appointment at a clinic that offers the Pfizer shot, since it's not guaranteed every vaccine clinic will have a supply of the Pfizer booster shot. Those who qualify for in-person vaccinations can call the Department of Health Services at 833-540-0473. Residents will also need to bring proof of their previous vaccinations, either in the form of a vaccination card, digital record or a photo of the vaccination card.
Will people who got the Moderna or J&J shots be eligible for the Pfizer booster shot?
The FDA has not approved any other booster shots except for Pfizer's. Those who received other vaccines are not eligible for a Pfizer booster, but the FDA said it is working to quickly approve the Moderna booster shot.
When after getting my shots should I wait for a booster?
The FDA recommends the Pfizer booster shots be taken at least six months after receiving their second vaccination dose.
Will clinics be asking for some kind of proof of eligibility?
Clinics will require vaccine proof to make sure the person has received two Pfizer doses before getting the booster.
Here are the forms of vaccine proof the city, county and state accept.
People may also have to sign an attestation form that confirms they meet the criteria of getting the booster.