wisk aero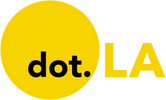 Get in the KNOW
on LA Startups & Tech
X
wisk aero
Image courtesy of Wisk Aero
Everyone hates traffic, and it's no secret that Los Angeles has some of the worst commutes in the country. Drivers in the LA area waste an average of 62 hours – more than an entire work week – in traffic every year, making it the sixth most congested city in the country.
To cope with the taxing traffic, some local startups aren't thinking of ways to revitalize the county's aging and unfinished freeway system: instead, they're looking to the skies.
Right now, the idea of zipping around Southern California in a compact air taxi seems like a Philip K. Dick pipe dream. But there's a handful of startups in the LA area eagerly engineering electric aircrafts that they say could be operational as soon as 2024.
Some of these startups have found powerful, well-funded allies in the ground transportation sector, like Archer Aviation which is backed by United Airlines, or Joby Aviation, funded in part by Uber. Others are supported by municipalities or nonprofits like the Urban Movements Lab, which LA Mayor Eric Garcetti launched in 2020 to hasten development on new transportation tech.
Here's dot.LA's guide to the startups you need to know that are working on air taxis or autonomous flight in Los Angeles.
Image courtesy of Wisk Aero
Sign up for dot.LA's daily newsletter for the latest news on Southern California's tech, startup and venture capital scene.
The city of Long Beach is partnering with a startup developing electric, self-flying aircraft to explore the possibility of deploying air taxis that would bolster the city's transit infrastructure.

Silicon Valley-based Wisk Aero and the Long Beach Economic Partnership have launched a working group involving local businesses, government officials and community leaders to examine the viability of air taxis in Long Beach. The working group is also partnering with California State University, Long Beach's Office of Economic Research on an economic impact study that is slated for completion later this year.
Even if all goes to plan, it would likely take up to 10 years before Wisk Aero's air taxis are up and running in Los Angeles County, Wisk spokesperson Chris Brown told dot.LA. Developing an airborne transportation system from scratch is a logistical challenge that would require infrastructure like vertiports, while there are also financial and city planning obstacles to overcome.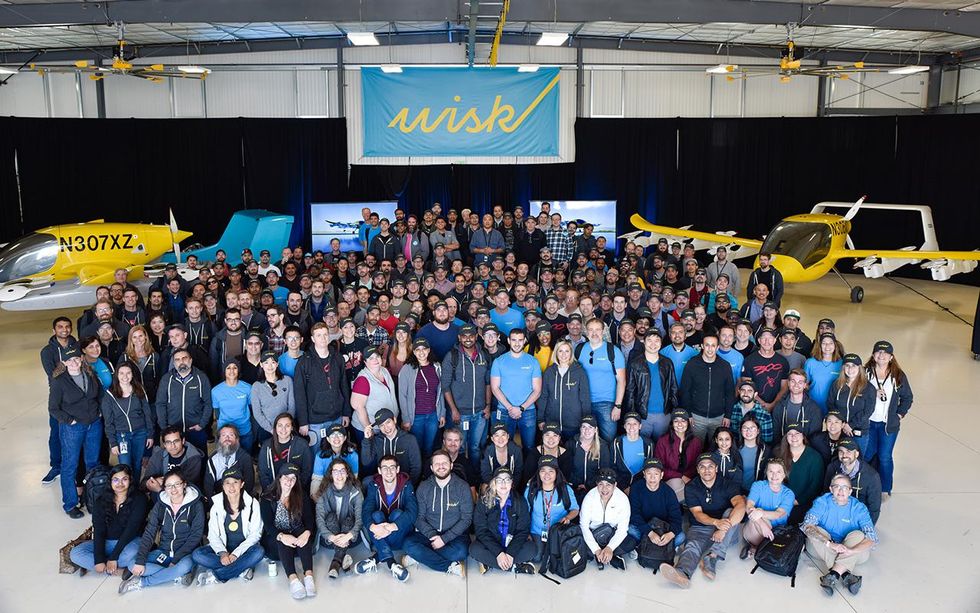 Image courtesy of Wisk Aero
Wisk claims its technology, however, already works. The Mountain View-based startup has completed 1,500 test flights of its unmanned electric aircraft (though each test flight is supervised by an air traffic controller) and is developing larger craft designed to carry more passengers. Initially a pet project of Google co-founder Larry Page, Wisk launched in 2019 as a joint venture between Page's air mobility company Kitty Hawk and aerospace giant Boeing. Last month, Boeing invested an additional $450 million into the startup.
While Wisk would not disclose its total funding to date, Brown noted the steep costs associated with the venture. "The standard accepted stats around what it takes to bring a new aircraft to market is 10 years, $2 billion, and 10,000 people—and we're going on 12 years now," he said. Wisk also has yet to find and develop a large-scale manufacturing site, though Brown said such a facility will be located in the United States.
L.A. County is no stranger to short-range air travel for the wealthy, who have long used private helicopters and chartered planes to ferry around the region. While public air taxis would, in theory, help alleviate Long Beach's congested road traffic, one question sure to arise during the working group process is whether a ride on Wisk's aircraft would be affordable to the public.
"The target of the [air taxi] industry right now is to be about [the price of an] Uber Black, or a couple of times [the price of an] UberX," according to Emilien Marchand, Wisk's public policy lead and director of ecosystem partnerships.
Marchand said Wisk will likely go to market later than competitors like Joby Aviation, a Santa Cruz-based startup valued at $4.5 billion after it went public last year. Joby is targeting a 2024 launch for its electric air taxi fleet.
"We fully expect to be building this ecosystem with our future competitors," Marchand said. "We've absolutely recognized that we will not be the first to market, and that's fine—but we will be first with an autonomous vehicle."