joby aviation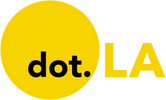 Get in the KNOW  
  on LA Startups & Tech  
X
joby aviation
Photo courtesy of Joby Aviation
Turns out, it's incredibly expensive to get an air taxi startup off the ground. At least, that's what Joby Aviation is learning as it claws its way towards an ambitious 2025 liftoff deadline.
The Santa Cruz-based company is one of several vying for a prime spot in the electric vertical take-off and landing (eVTOL, for short) industry race, but it's also one of the oldest. Formed in 2009, the company went public in August 2021, and valued at $4.5 billion, thanks in part to backing from big-name transport companies including JetBlue, Delta Airlines, Toyota and Uber. Toyota is Joby's largest outside shareholder; it's invested roughly $400 million to date.
Joby's vision is that it can populate the skies of Southern California and later the greater U.S. with electric aircraft that can be used as ride-shares in the air. Think of it as Uber for the skies. The small crafts will seat one pilot and up to four riders, and could reach top speeds of up to 200 miles per hour.
If Joby and other competitors (like Silicon Valley-based Wisk Aero, Long Beach-based Odys or Skyryse, headquartered in Hawthorne) have their way, the congestion on Los Angeles' freeways could one day be replaced with traffic in the air.
Although it reported lackluster performance in its May 3 first quarter earnings report, Joby has also seen a recent influx of cash. The company noted it lost $113.4 million, which was $51 million more than the same time last year. The company is far from profitable, and chalked the growing losses up to increased operating costs.
But Joby also recently cinched an additional equity investment from Baillie Gifford, a U.K.-based investment manager and early backer. It bought roughly 44 million shares in Joby, worth a total $180 million. In its earnings report, Joby said that cash will help it secure "near-term revenue," likely in the form of contracts for its future air taxi services. Joby founder JoeBen Bevirt told dot.LA the company isn't looking to raise any more capital in the near future.
Having ended its first quarter with $978 million in on-hand cash, much of which will be used to develop and manufacture its electric aircraft, as well as get it certified for flight by the Federal Aviation Administration, Bevirt noted Joby has plenty of runway to execute on existing contracts and secure new ones.
"The [Baillie Gifford] investment will accelerate early production so we can capitalize on revenue opportunities like that presented by the DoD contract extension without affecting the funds we already have available to support us through the certification process," Bevirt noted.
Bevirt added that "we believe we're very close to this future becoming a reality," and said that the plan is still to roll out commercial passenger air taxi service to a yet-undisclosed "small number of select cities" by 2025. "There's a lot of work to be done, but we're confident in our path forward," he said.
Joby also gained more funding for its contract to provide the U.S. Air Force with electric helicopters – an additional $55 million, extending the total contract value to more than $130 million. In addition to working for the Air Force, Joby now has relationships with the wider Department of Defense, and plans to conduct flight tests for the Marine Corps. According to the company, the Army and Navy have also expressed interest in electric aircraft, though those divisions haven't inked contracts yet.
The Air Force is rapidly investing in new technology, and the program Joby's part of is the government's only investment into electric aircraft. One of the main goals of the USAF is to spur air taxi companies to accelerate their development by engaging them in an "air race" for contracts; In total there's more than $1 billion of government funding at stake.
Bevirt said the contract "comes at a pivotal moment in history where the US government is keenly interested in leadership in electric aircraft." He added that the White House has said advanced and clean air mobility are its top priorities, and noted, "there is tremendous enthusiasm from the government and armed forces for the commercialization of this tech."
Photo courtesy of Joby Aviation
Delta Airlines invested $60 million in Santa Cruz-based electric aircraft startup Joby Aviation Tuesday as the major airline begins to seriously consider using electric air taxis as a way to shuttle people to and from their airport destinations.
The deal sees Delta investing $60 million in exchange for a 2% stake and a seat on Joby's board, but it could be worth much more.
Delta is dangling a golden carrot in front of the electric aircraft firm, and promised its investment could swell to a total $200 million if Joby hits certain "substantive milestones on the development and delivery of the service" – though it didn't specify what those milestones would be, and Joby and Delta didn't immediately return dot.LA's requests for comment.
Delta plans to integrate Joby's air taxi services into its network of services to give passengers access to short-range flights to and from city airports starting with Los Angeles and New York. Joby previously stated it plans to open air taxi travel to the public as soon as 2024, though it's unclear if that's exactly the same timeline Delta is targeting for its flights.
In May, Joby received certification from the Federal Aviation Administration (FAA) to begin its testing of commercial air taxi services, but currently holds only one of the three certifications it'd need to be sanctioned for widespread use (it still needs to certify its production and aircraft).
According to Joby, the Delta deal is mutually exclusive in the U.S. and U.K. for the first five years following Joby's commercial launch. This means neither party can seek alternate deals with competitors, a sign that Delta is certainly serious about exploring the air taxi space as part of its long-term business plans. Delta CEO Ed Bastian told reporters the deal is a good one for Delta, since it will rely on Joby to be the operator and figure out the tech, while all Delta has to do is cut checks, ready the airport infrastructure and, theoretically, wait for the cash to flow in.
Joby Aviation CEO JoeBen Bevirt told The Verge Tuesday that he predicted his service could drastically reduce friction in getting to the airport, claiming that a normally 50-minute trip from Manhattan to JFK International Airport outside Queens could be shaved down to just 10 minutes with one of Joby's air taxis. This is partly because Joby's aircrafts are designed for electric, vertical takeoff and landing (nicknamed eVTOL), which means they don't need a full runway.
"Delta has invested billions of dollars in airport infrastructure and has really deep and important relationships with the airports in both New York and L.A.," Bevirt told TechCrunch.
Still, Delta isn't the first household name to back Joby since its launch in 2009 – the company also received investments from Toyota and has a deal with Uber. Uber first invested $50 million in Joby's Series C round in January 2020 and contributed another $75 million in December 2020. Joby also bought Uber Elevate, Uber's floundering attempt at an air taxi service launched in 2016, which didn't work out. Joby said it had plans to revamp it, with the goal to "integrate their respective services into each other's apps, enabling seamless integration between ground and air travel for future customers."
In September, as part of a similar arrangement, United Airlines announced that it invested $15 million in Brazilian startup Eve Air Mobility, and also placed an order for 200 of Eve's electric air taxis.
As such, Joby faces stiff competition in the burgeoning air taxi industry. One such, well-funded startup in California is San Francisco-based Archer Aviation. The Joby competitor is also backed by United Airlines, which paid $1 billion to order 200 of its aircraft last year.
Like Joby, which went public on the New York Stock Exchange through a blank-check merger last August at a $4.5 billion valuation, Archer Aviation was on a similar track and went public last July. But Joby's SPAC deal was criticized by some, including analysts at Bleecker Street Capital, a hedge fund, which argued in a lengthy report that Joby was over-inflating its ability to produce enough aircraft to hit its 2024 targets.
"Unfortunately, as much as we hate traffic, we believe Joby has severely overstated what it can do," the report noted. "We believe Joby is publicly overstating how many planes it can produce… We believe the project will be massively delayed and miss timelines by years."
Nonetheless, shares of Joby Aviation jumped by as much as 16% after the Tuesday announcement. Tuesday to as much as 16%. The stock closed the day up roughly 8% to about $4 per share.
Image courtesy of Wisk Aero
Everyone hates traffic, and it's no secret that Los Angeles has some of the worst commutes in the country. Drivers in the LA area waste an average of 62 hours – more than an entire work week – in traffic every year, making it the sixth most congested city in the country.
To cope with the taxing traffic, some local startups aren't thinking of ways to revitalize the county's aging and unfinished freeway system: instead, they're looking to the skies.
Right now, the idea of zipping around Southern California in a compact air taxi seems like a Philip K. Dick pipe dream. But there's a handful of startups in the LA area eagerly engineering electric aircrafts that they say could be operational as soon as 2024.
Some of these startups have found powerful, well-funded allies in the ground transportation sector, like Archer Aviation which is backed by United Airlines, or Joby Aviation, funded in part by Uber. Others are supported by municipalities or nonprofits like the Urban Movements Lab, which LA Mayor Eric Garcetti launched in 2020 to hasten development on new transportation tech.
Here's dot.LA's guide to the startups you need to know that are working on air taxis or autonomous flight in Los Angeles.