odys aviation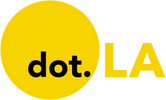 Get in the KNOW
on LA Startups & Tech
X
odys aviation
Image courtesy of Wisk Aero
Everyone hates traffic, and it's no secret that Los Angeles has some of the worst commutes in the country. Drivers in the LA area waste an average of 62 hours – more than an entire work week – in traffic every year, making it the sixth most congested city in the country.
To cope with the taxing traffic, some local startups aren't thinking of ways to revitalize the county's aging and unfinished freeway system: instead, they're looking to the skies.
Right now, the idea of zipping around Southern California in a compact air taxi seems like a Philip K. Dick pipe dream. But there's a handful of startups in the LA area eagerly engineering electric aircrafts that they say could be operational as soon as 2024.
Some of these startups have found powerful, well-funded allies in the ground transportation sector, like Archer Aviation which is backed by United Airlines, or Joby Aviation, funded in part by Uber. Others are supported by municipalities or nonprofits like the Urban Movements Lab, which LA Mayor Eric Garcetti launched in 2020 to hasten development on new transportation tech.
Here's dot.LA's guide to the startups you need to know that are working on air taxis or autonomous flight in Los Angeles.
Image courtesy of Odys
Odys Aviation, a Long Beach-based startup looking to shake up domestic air travel with its vertical-takeoff aircraft, has raised $12.4 million in seed funding.
The funding round saw investments from the likes of U.K.-based Giant Ventures, Silicon Valley venture firms Soma Capital and 11.2 Capital, Missouri-based Countdown Capital, Uber Elevate co-founder Nikhil Goel and Cruise Automation founder Kyle Vogt, Odys said Thursday.

The company, formerly known as Craft Aerospace, is developing vertical take-off and landing (VTOL) aircraft that would be able to ascend and descend without needing a runway. Odys' VTOL aircraft is still in its prototype stages, so the startup plans to use the funding for a demonstration flight with a single passenger prototype later this year.
The final version of the aircraft aims to carry nine passengers (not including pilots) at a cruising altitude of 30,000 feet and a top speed of 345 miles per hour. While that maximum speed is slower than your average domestic airliner plane, the idea is that the use of urban helipads, smaller municipal airports and to-be-built "vertiports" will help drastically cut travel times. Odys' hybrid-electric engines would have a range of 1,000 miles, allowing the aircraft to cover congested intermediate-distance routes (think Los Angeles to San Francisco, or Washington D.C. to New York City).
The new funding takes Odys' total amount raised to $13.4 million, after it raised a $1.3 million pre-seed round last year.
From Your Site Articles
Related Articles Around the Web