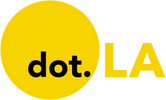 Get in the KNOW
on LA Startups & Tech
X
Jamie Williams
Jamie Williams
­Jamie Williams is the host of the "PCH Driven" podcast, a show about Southern California entrepreneurs, innovators and its driven leaders on their road to success. The series celebrates and reveals the wonders of the human spirit and explores the motivations behind what drives us.
Courtesy of Chase Fisher
Chase Fisher founded his San Diego-based eyewear company a couple blocks off the Pacific Coast Highway in 2012. Eight years later, the company was acquired by the second largest eyewear company in the world for $90 million.
The journey was a long one for Fisher, who says he doubted whether he'd be a successful entrepreneur.
"I was not the smart kid in school," he said. "I always looked up to the kids that were getting a 4.0. [grade average]. I was bred to think that those were the guys that were going to go out and change the world."

Fisher was diagnosed with dyslexia at a young age and struggled in reading and math. It wasn't until starting his own company that he realized there was more than just one pathway to success.
"If I had not started Blenders and still been using school as a scorecard, I would be an ultimate failure," he said.
Fisher launched the company when he was just 22 years old and fresh out of college, attending an entrepreneur fair at San Diego State to sell his first 300 pairs of sunglasses. By the end of the day, he'd only sold 10.
Fisher described it as a "gut punch," but the experience taught him the importance of bootstrapping, focusing him on building his skillset as a salesman and mental toughness as an entrepreneur.
"If I would have started with a lot of money, I would have failed," he said, "because I wouldn't know how to spend the money."
"You need that scrappy grit to really work through those hard times. And if you don't have that in your toolbox, you're gonna lose, and it's a perishable skill," he added.
In 2020, Italian eyewear brand Safilo Group acquired them.
Having grown the brand by hand, Fisher reminds himself and his employees to be humble and appreciative when they see people wearing a pair.
"Don't ever take it for granted. Anytime you see somebody wearing Blenders in the world, right? Like, smile at them, give them a high five, get curious, ask them questions, how they heard about us, compliment them on their sunglasses. To me it never gets old," said Fisher.
Subscribe to PCH Driven on Apple, Stitcher, Spotify, iHeart, Google or wherever you get your podcasts.
dot.LA Engagement Fellow Joshua Letona contributed to this post.
Courtesy of Tricia Biggio
Invisible Universe's Tricia Biggio joined this episode of PCH Driven to talk about how she took her love for animation to new platforms.
Biggio, the CEO of Invisible Universe, worked alongside its founder John Brennan to create animated stories for social media in an age when many younger folks are turning to social media for entertainment, rather than movies or TV.
"It's really like a special, cool, unique moment to be able to hopefully be a part of building something that your kids are going to love," said Biggio.
One of their first projects came about when Brennan connected with tennis player Serena Williams and her husband Alexis Onanian, the co-founder of Reddit. The trio came up with the idea to bring their daughter's doll, Qai Qai, to life through 3D animation.

"'Could Qai Qai be your family's own Toy Story' was kind of the thesis." Biggio said, "Alexis and Serena were down to be really experimental. And at that time, I will say, they probably didn't see it as the business that we're now building."
That experience opened the doorway for Biggio to explore projects with other celebrities, including TikTok stars the D'Amelio sisters and actress Jennifer Aniston. Each of Invisible Universe's partners have gone on to create their own original animated characters and franchises.
Biggio said she's been proud of the team. Animation, she said, is not easy work. The hardest part of the journey for Biggio has been saying no to ideas she thought sounded cool because in order to prioritize others.
"We just have to deliver on the promise to our investors and to our communities and to keep focused on what our core strategy and business model is, which is launching new IP with incredible partners that can stand the chance of becoming household entertainment franchises," said Biggio.
Biggio's attention turned to non-fungible tokens (NFTs) more recently, where she said her team is thinking about bringing well-known two-dimensional characters from that world, like the Bored Ape characters, to life.
"What if you cast five NFTs from some of the most popular communities and you brought them to life in animation and the show was bringing NFTs from the metaverse into the real world? And so, we're calling it The R3al Metaverse," said Biggio.
Not everyone will care if these creations are NFTs, Biggio said, but so long as these characters have fans, they represent the birth of new worlds, and intellectual property.
Click the playhead above to hear the full conversation, and subscribe to PCH Driven on Apple, Stitcher, Spotify, iHeart, Google or wherever you get your podcasts.
dot.LA Engagement Fellow Joshua Letona contributed to this post.
From Your Site Articles
Related Articles Around the Web
Courtesy of Will Chockley
On this episode of the PCH Driven podcast, 75 and Sunny venture firm partner Wil Chockley shares his thoughts on skills early-stage founders need and advice on how to give the best pitch possible.
The pandemic quickly changed how the tech world worked, creating an exodus of people from the Bay Area to L.A., Chockley said, as jobs went remote and lockdowns forced people to decide where they wanted to be stuck, at least for the short term.
"I think that influx of new tech blood has really helped the tech scene. But prior to all of that, L.A. was already sort of a robust hub for innovation and the core areas geographically for a few industries like aerospace… And then entertainment," said Chockley.

Chockley is a partner at 75 and Sunny, a venture firm founded by Zillow co-founder Spencer Rascoff, who also co-founded dot.LA. Chockley assesses potential investments; about a third of his time, he said, is spent looking at prospects in proptech, but he's also interested in what he calls "HR tech" or the future of work.
On the fundraising side, Chockley has learned what skills to look out for in founders. The single most important ability, he said, is storytelling. Being able to translate a company's data while also painting a vision for its future takes craft.
"You are first selling your idea to investors; you're selling your idea then to potential employees when you're looking to hire them. And then you're looking to sell your product or your idea to potential customers. So being able to sell well is being able to tell a story well," said Chockley.
The pandemic, he added, has opened more funding avenues for founders in every city. Zoom video calls have become the norm for the venture capital industry, allowing startups to get funding from investors outside of Silicon Valley and far from their headquarters.
"I feel like everything has merged, so everyone is interacting with everybody. And so, what's happening here in L.A. is really what's happening all over the country," said Chockley.
While making those pitches to investors, Chockley said some things to keep in mind is to be enthusiastic and be receptive to feedback. But also when you introduce the problem, your product is the solution.
Click the playhead above to hear the full conversation, and subscribe to PCH Driven on Apple, Stitcher, Spotify, iHeart, Google or wherever you get your podcasts.
dot.LA Engagement Intern Joshua Letona contributed to this post.
From Your Site Articles
Related Articles Around the Web