Snap Beats Expectations, Spiegel Chimes in on Facebook and TikTok
Sam Blake
Sam primarily covers entertainment and media for dot.LA. Previously he was Marjorie Deane Fellow at The Economist, where he wrote for the business and finance sections of the print edition. He has also worked at the XPRIZE Foundation, U.S. Government Accountability Office, KCRW, and MLB Advanced Media (now Disney Streaming Services). He holds an MBA from UCLA Anderson, an MPP from UCLA Luskin and a BA in History from University of Michigan. Email him at samblake@dot.LA and find him on Twitter @hisamblake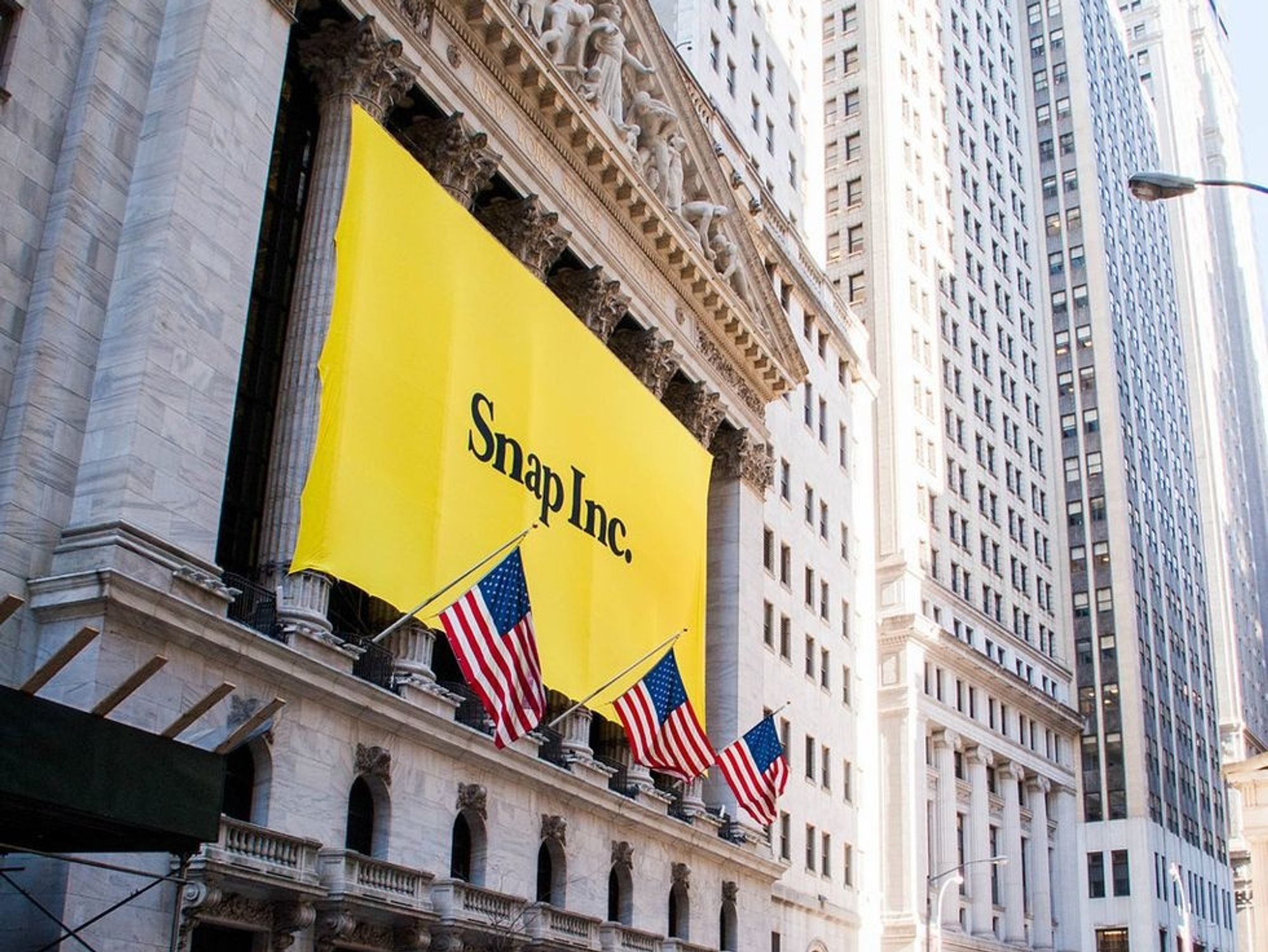 c1.staticflickr.com
Santa Monica-based Snap, aka Snapchat, reported second quarter earnings on Tuesday. Quarterly revenues grew 17% year over year, to $454 million. This key metric beat most investor expectations but is low compared to Snap's recent performance. In 2019, for instance, its lowest quarterly revenue growth rate was 38.9%.
User numbers, another key metric for analysts, grew by 9 million to 238 million globally – 1 million short of Snap's own estimates.
---
The company, which makes the bulk of its income from advertising, did not offer financial guidance for Q3. In prepared remarks from executives, Snap said it is cautiously optimistic about its near future, but a note about the widespread uncertainties ahead painted a telling picture of the foggy horizon many businesses are facing.
"Advertising demand in Q3 has historically been bolstered by factors that appear unlikely to materialize in the same way they have in prior years, including the back to school season, film release schedules, and the operations of various sports leagues," the statement said.
Snap reported it is spending more money, primarily on hiring for its engineering and monetization teams.
Those new hires have joined an organization with a strong hold on young people. Snap says it reaches 90% of 13-24 year olds.
In addition to sending messages and playing with cameras, Snap's mostly young users watch curated video content via the company's Discover channel. And increasingly so, as daily average Discover users have grown by 45% since this time last year.
Snap noted that Discover has been an important source of information for its young-skewing audience.
"Snapchat has become a go-to destination for credible and accurate news content during the pandemic, with more than half of the entire US Gen Z population watching COVID-related news created by our partners. Additionally, following the murders of George Floyd, Ahmaud Arbery, and Breonna Taylor, we published curated Community Stories featuring powerful Snaps from our community, which ranged from breaking news about peaceful protests to a dialog about what it means to be Living While Black in America," the statement said.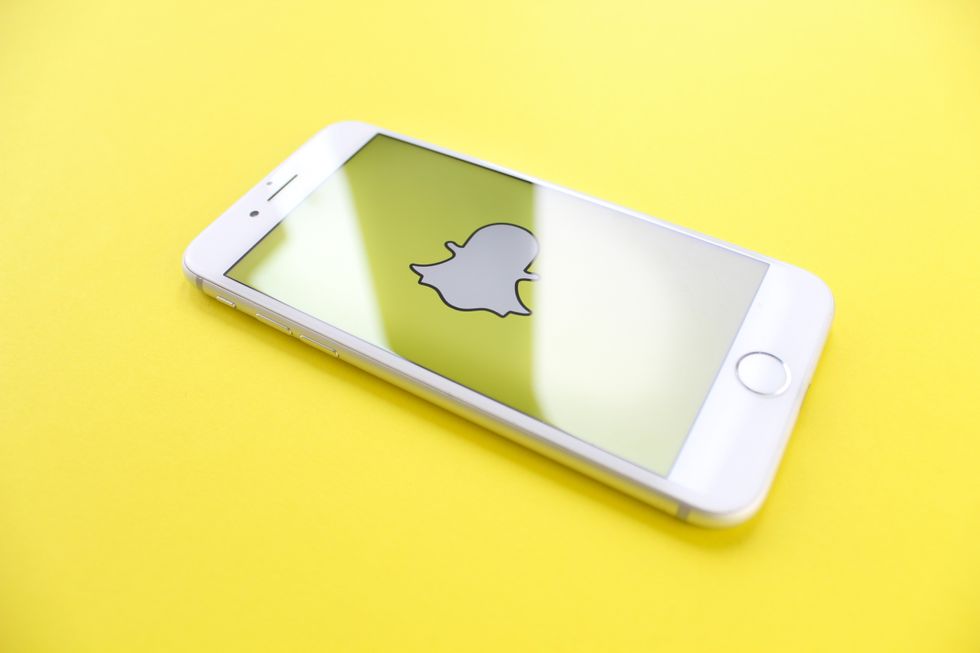 Snap formed in 2011 and went public in 2017. Earlier this year it introduced a variety of new features, including "Minis" – simplified apps from other companies that exist fully within Snapchat. The initial slate of Minis launched yesterday. It includes a meditation module from Headspace and movie ticket-bookings from Atom Tickets, both companies also headquartered in Los Angeles.

Though Snap still relies heavily on ads for revenue, it is attempting to diversify. The Minis open up potential opportunities for expanded ecommerce integrations like those in Chinese mega-app WeChat. And "Places," another feature Snap revealed at the Summit that builds upon its Maps function, could also bring in more cash. In the Q&A portion of Tuesday's earnings call, chief executive Evan Spiegel said that developing Places into a feature that provides users categorized lists and recommendations of local businesses is "a really big opportunity."
Snap continues to be a prime player in augmented reality, claiming Tuesday that over 180 million people per day engage with AR on its app. That volume is driven by the company's many digital overlays – Snap calls them Lenses – which transform users' photos and videos. Recent Lens innovations include incorporating voice activation and enabling them to overlay entire city blocks.
While some of its competitors face ongoing flak for privacy and security issues, Snap has kept a relatively low profile since its spat with Donald Trump and his campaign manager. On Tuesday's call, one analyst asked whether Snap sees itself as benefiting from the exodus of companies pulling their ad dollars from Facebook; an executive answered that the situation has created opportunities to "engage with the highest levels" of organizations.
When asked for his impression of how Chinese app TikTok has taken consumers by storm and ignited geopolitical conflict, Spiegel said what's been fascinating to him is how the long-debated "next big consumer tech hit" was evidently not a startup, but rather part of a Chinese conglomerate.
"That has reformulated people's conceptions of the tech landscape here in the U.S. and we're interested in seeing how this all develops," he said.
Sam Blake
Sam primarily covers entertainment and media for dot.LA. Previously he was Marjorie Deane Fellow at The Economist, where he wrote for the business and finance sections of the print edition. He has also worked at the XPRIZE Foundation, U.S. Government Accountability Office, KCRW, and MLB Advanced Media (now Disney Streaming Services). He holds an MBA from UCLA Anderson, an MPP from UCLA Luskin and a BA in History from University of Michigan. Email him at samblake@dot.LA and find him on Twitter @hisamblake
https://twitter.com/hisamblake
samblake@dot.la