Sam Blake
Sam primarily covers entertainment and media for dot.LA. Previously he was Marjorie Deane Fellow at The Economist, where he wrote for the business and finance sections of the print edition. He has also worked at the XPRIZE Foundation, U.S. Government Accountability Office, KCRW, and MLB Advanced Media (now Disney Streaming Services). He holds an MBA from UCLA Anderson, an MPP from UCLA Luskin and a BA in History from University of Michigan. Email him at samblake@dot.LA and find him on Twitter @hisamblake
Even Rikin Mantri, whose company launched an NFT exchange on Friday, admits the eye-popping sums being paid for digital artwork, NBA highlights and even Tweets are being fueled by hype.
---
Mantri, co-founder of Curio, which launched last month, expanded his platform to let fans trade their digital collectibles directly. It will be competing with a bevy of blockchain-backed collectible exchanges including Rarible and OpenSea, which just raised $23 million.
But Curio plans to appeal to the average consumer by targeting dedicated fan bases and partnering with well known entertainment brands. Already, it's struck a deal with Fremantle, which owns the television drama "American Gods" franchise, based on the graphic novel by Neil Gaiman.
"We're definitely seeing a hype cycle," Mantri said. "If you see who's placing the bids, it's based on crypto enthusiasts who've made a lot of money investing early on."
But he still sees a big business in targeting dedicated fans. "We think about (NFTs) as a passport to prove your fandom and also unlock VIP experiences."
So-called "smart contract" technology that underpins NFTs can give the owners of these tokens special access to experiences, like celebrity meet-and-greets.
Mantri thinks most people won't care about the underlying technology of NFTs in the same way they care little about how credit cards work. To appeal to a non-cryptophile audience, Curio accepts payments in normal currency – in contrast to many NFT platforms that require crypto – and also offers a "gallery" feature and enables sharing on social media to allow collectors to "flex" their items.
"Collection is a human condition," Mantri said, noting his old pet rock, trading card and watch collections that have been gathering dust.
Mantri and co-founder Juan Hernandez met in the computer science program at Northwestern University. Hernandez went on to build a blockchain-based financial exchange as founder of OpenFinance Network. Mantri entered the world of entertainment, first at William Morris and later at ABC. Along with Ben Arnon — an early employee at tech startup Wildfire that was later acquired by Google — the two began the company last year to capitalize on their experience across crypto and entertainment. They wanted to ride the tailwind created by NBA TopShot, which first launched in July 2019.
Curio has so far sold 2,350 NFTs connected to seven different American Gods characters. The tokens have been priced between $50 and $100, depending on their rarity, and have in total yielded $130,000 since sales began in late February. Collectors who purchase all seven types unlock one of two bonus items.
Mantri said every NFT "drop" has been sold out within two hours, and some in as little as 90 seconds.
One NFT that was sold originally for $100 later traded for $1,800. Numerous others have traded for six- or seven-times their sales price, Mantri said.
Curio makes its money by taking a percentage from the primary purchase and from any secondary-market trades – which it now enables on its own platform. The intellectual property rights holders receive the remainder.
With Fremantle, Curio is working with its merchandising division, which manages the distribution of earnings to the proper rights holders.
"It's all boats rise; a completely new incremental revenue stream," said Mantri.
The company also plans to offer a service that allows IP owners to create their own NFT platforms.
Earlier this month, Curio announced a $1.2 million raise that it closed in late 2020. It is currently pursuing another round.
Since Hernandez built Curio's platform eight months ago, the company has grown to 12 employees, and plans to expand to 20 next month.
The timing of Curio's future NFT "drops" will largely be determined by its partners' overall marketing strategies – for example, in between show seasons, or to boost one-off content releases.
"It's about fitting into the space in between a fan's experiences," Mantri said.
He thinks these partnerships and a selective strategy of what to offer will help Curio stand out.
"Open Sea and Rarible are more like YouTube and user-generated content; we're more of a Netflix model," Mantri said.
Sam Blake
Sam primarily covers entertainment and media for dot.LA. Previously he was Marjorie Deane Fellow at The Economist, where he wrote for the business and finance sections of the print edition. He has also worked at the XPRIZE Foundation, U.S. Government Accountability Office, KCRW, and MLB Advanced Media (now Disney Streaming Services). He holds an MBA from UCLA Anderson, an MPP from UCLA Luskin and a BA in History from University of Michigan. Email him at samblake@dot.LA and find him on Twitter @hisamblake
https://twitter.com/hisamblake
samblake@dot.la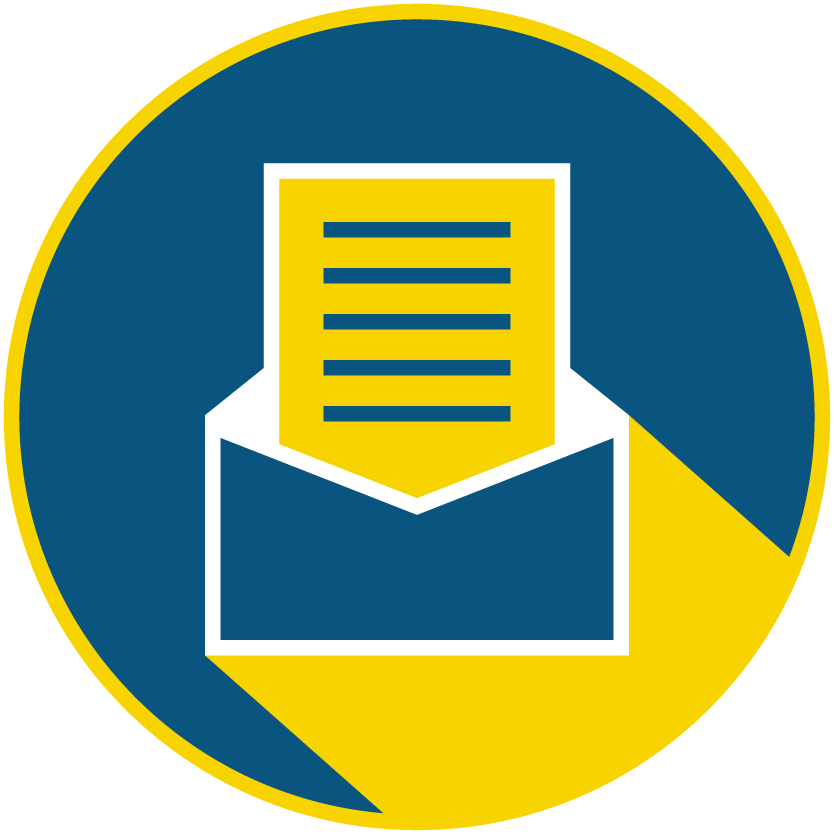 Subscribe to our newsletter to catch every headline.
Deirdre Newman
Deirdre Newman is an Orange County-based journalist, editor and author and the founder of Inter-TECH-ion, an independent media site that reports on tech at the intersection of diversity and social justice.
A longtime executive at successful companies, Jay Cormier had been thinking about retiring in 2010.
At the time, Teridian Semiconductor, where he served as vice president and general manager, was acquired for $315 million. Cormier was working on a side project helping some entrepreneur friends with an augmented reality idea.
Around the same time, macular degeneration forced his grandmother into an assisted living facility.
That got him wondering whether AR could help the visually-impaired.
Twelve years later, Eyedaptic — the company that was born of Cormier's curiosity — is booming.
The company creates augmented reality (AR) software to help the visually-impaired.
A recent deal with Vispero, a more-established firm that makes visual aids, has greatly increased the exposure of its augmented reality glasses, giving the Orange County-based company access to a national dealer network, and jumpstarting its ability to sell its new technologically advanced AR glasses.
Sales have skyrocketed, Cormier–who serves as Eyedaptic's CEO–said, though he declined to release any specific numbers. He expects revenue to grow this year, as he works on securing more deals for sales channels, especially internationally.
OC's Tech Epicenter for Ophthalmology
Eyedaptic's success is a win for the tech community in Orange County, which has long been an epicenter for ophthalmology and eye care in general.
"The resources available [here] for that are some of the best, perhaps, in the world," Cormier said.
Eyedaptic officially launched in 2016. Its original headquarters were in Laguna Beach.
Early on, it participated in an accelerator that's part of Octane OC, a multi-faceted organization based in Aliso Viejo. Octane also hosts an annual Ophthalmology Tech Summit at the Balboa Bay Resort.
Eyedaptic was a presenter at one of the early summits, which increased the company's exposure to investors, Cormier said. He added that he finds easy access to strong tech talent on the software side in Orange County, "that is more stable than being in the Bay Area."
The company recently moved its headquarters to Laguna Hills, in close proximity to the sprawling retirement community of Laguna Woods. Cormier said that makes it much more convenient for potential customers to come to Eyedaptic's office to try out their newest products.
The company has raised around $11 million from angel investors and a recent crowdfunding round, according to Pitchbook.
A Growing Need for Vision-Enhancing Products
The market for vision-enhancing products is large, and growing. There are approximately 7.2 million visually-impaired adults in the U.S., according to the National Federation of the Blind. By 2050, the number of Americans experiencing vision loss is expected to increase — by 114% due to macular degeneration and by 169% due to glaucoma.
During the pandemic, many who were experiencing declining vision believed that what they were dealing with wasn't critical and could be delayed, Cormier said, making the problem worse.
Low vision is a common type of vision loss, occurring in about one in six people over 45. It's loss of sight that cannot be fixed by a variety of means, including contact lenses, prescription glasses or surgery, according to the Cleveland Clinic. It's not total blindness, but does include blind spots, poor night vision and blurry sight.
Legally blind means someone can not see any better than 20/200 with correction, and/or a restricted field of vision that's less than 20 degrees wide.
Eyedaptic claims it can help those with vision up to 20/800, using
AR to enhance a person's natural vision.
The company currently has four patents and another 14 are pending.
How It Works
AR is technology that overlays a digital image onto the real world. That's in contrast to virtual reality (VR), which totally immerses a user in a computer-generated scene — blocking everything else out.
Eyedaptic uses a hybrid of the two. It employs what's known as video see-through — so that users can see an enhanced image of the natural world coming through the lens of their glasses.
Unlike typical AR, there are no overlaid images. Those with low vision can't resolve overlays, Cormier said.
"It confuses them," he said.
So instead of overlaying, the company's glasses re-display images from a user's surroundings, after manipulating the images and enhancing the pixels.
The glasses are also open on the sides, to enable the wearers to continue using their peripheral vision.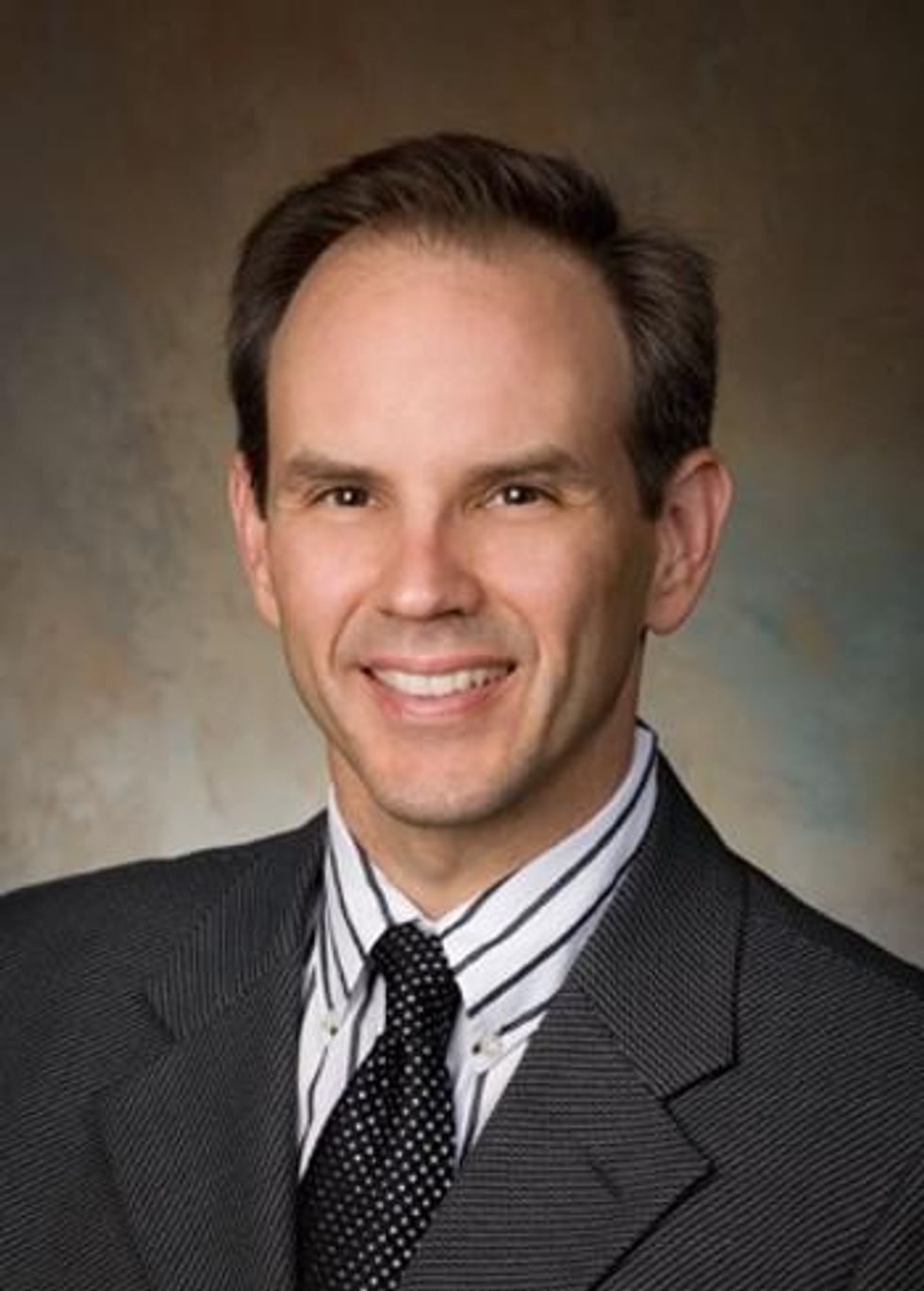 Eyedaptic CEO Jay Cormier.
Image courtesy of Eyedaptic
Eyedaptic recently launched what it says are two major upgrades: its premiere Eye3 and its Eye4 glasses.
The Eye3 is completely wireless and hands-free, with a 55-degree field of view. In addition to its internal battery, it has an external battery. This magnetic, clip-on battery enables users to swap it out as needed.
Special features of these glasses include multiple viewing modes, so users can toggle among auto zoom, plain zoom and image stabilization. There's also more available modes for contrast enhancement. Magnification is provided up to 10 times. The glasses can be used for more than 4 hours continuously, without cords or recharging.
The Eye4 is lightweight, weighing three ounces. Its features include an auto zoom mode, image stabilization and contrast enhancement.
Both models come with phones. With the Eye3, the phone is a separate accessory and used to control the glasses.
Providing high resolution is very important for Eyedaptic's customers, Cormier said. The upgraded software provides 1080p, also referred to as "full high definition."

The Eye3 sells for approximately $5,995 and the Eye4 sells for about $1,999.
The company's main competition comes from Toronto-based Esight and Pleasanton-based Iris Vision.
For Eyedaptic, "ease of use, and being able to accomplish a range of activities are very important," Cormier said.
"We have algorithms that survey the scene the customer is looking at, and will take autonomous action for the user," he said. "They don't have to be pressing any buttons or do anything. That really does set us apart. On the software side."
Cormier contrasted Eyedaptic's glasses with Google glasses, the consumer version of which only was on the market for two years, starting in 2013. Cormier described those glasses as having low-resolution, a narrow field-of-view and not evenly distributed, as the optical display was mounted above only one eye.
Our glasses "are like two high-def TV's right in front of your eyes," he said.
Eyedaptic partners with Samsung to provide its Galaxy phone, and while it focuses exclusively on software, it does work with manufacturing partners to customize the hardware.
"I think it's better for our business model and investors, and for our customers, because we can be more nimble and take advantage of the best hardware as it comes to market," Cormier said.
He declined to disclose any of his "several" hardware partners around the world, and how Eyedaptic works with them to customize the hardware.
Keeping People Independent
For Cormier, it's not just about helping people see better. It's about keeping them independent for as long as possible. He noted recent studies that show a strong link between visual impairment and cognitive decline.
Mitul Mehta, a vitreoretinal surgeon at the Gavin Herbert Eye Institute at UCI and one of the optometrists Cormier initially sought out to help him fully understand the condition, is now a co-founder of the venture. He serves as chief medical officer.
The other co-founders are Dave Watola, the company's CTO, and Brian Kim, an opthalmologist who functions as a medical advisor.
His grandmother, for one, would have benefitted from Eyedaptic's glasses, Cormier said.
"I wish she was here to use these," he said. "I think they would have greatly helped her stay independent and enhanced her quality of life."
His father is now experiencing macular degeneration, "so the glasses can help him and others across the world," he added.
From Your Site Articles
Related Articles Around the Web
Deirdre Newman
Deirdre Newman is an Orange County-based journalist, editor and author and the founder of Inter-TECH-ion, an independent media site that reports on tech at the intersection of diversity and social justice.
Harri Weber
Do you know something we should know about L.A. tech or venture capital? Reach out securely via Signal: +1 917 434 4978.
Harri is dot.LA's senior finance reporter. She previously worked for Gizmodo, Fast Company, VentureBeat and Flipboard. Find her on Twitter and send tips on L.A. startups and venture capital to harrison@dot.la.
Early-stage venture investor Bonfire Ventures is looking to up the ante with its newest fund.

The Santa Monica-based firm is aiming to raise $165 million for its third fund, according to a regulatory filing with the SEC. If it manages to raise that figure, the new fund would be 65% larger than Bonfire's previous, $100 million core fund, which it closed in 2020.
In addition to the third fund, the venture capital firm intends to bring in as much as $65 million for a second "select fund," another filing indicates. Judging by its previous select fund, Bonfire likely plans to use the $65 million to continue investing in its existing portfolio companies as they go on to raise subsequent funding rounds.
Bonfire has not yet disclosed any actual money raised for the two funds. The firm declined to comment.
Bonfire has carved a niche for itself by focusing its investments on B2B startups that sell software to other businesses. Its local portfolio companies include Playa Vista-based Chownow, which offers a food ordering platform for restaurants, and Downtown-based Boulevard, which makes appointment booking software for salons and spas.
In unveiling its $100 million second core fund in 2020, Bonfire co-founder Jim Andelman said the firm was on the lookout for "the weird and wonderful in this boring part of the ecosystem that is B2B software." Bonfire closed its first, $63 million fund in 2017.
Bonfire's other co-founder, Mark Mullen, is an investor in dot.LA.
From Your Site Articles
Related Articles Around the Web
Harri Weber
Do you know something we should know about L.A. tech or venture capital? Reach out securely via Signal: +1 917 434 4978.
Harri is dot.LA's senior finance reporter. She previously worked for Gizmodo, Fast Company, VentureBeat and Flipboard. Find her on Twitter and send tips on L.A. startups and venture capital to harrison@dot.la.
Molly Wright
Molly Wright is an intern for dot.LA. She previously edited the London School of Economics' student newspaper in the United Kingdom, interned for The Hollywood Reporter and was the blogging editor for UCLA's Daily Bruin.
Autonomy—the Santa Monica-based automobile subscription platform until recently known as NextCar—is getting into electric vehicles via Tesla's popular Model 3.
The startup, which provides customers monthly vehicle subscriptions for an all-in price that includes insurance and maintenance costs, said Thursday that it will offer the Tesla Model 3 as part of a range of electric and zero-emission vehicles. The company was launched in 2020 by former TrueCar CEO Scott Painter, and is currently in beta.
NextCar rebranded as Autonomy late last year after acquiring the defunct Hewlett-Packard software brand and its intellectual property. Having recently raised $83 million in debt and equity financing, Autonomy is now ramping up its push to market by including the best-selling electric car in history.
Autonomy customers will be able to subscribe to a Model 3 for a three-month minimum term, and then on a month-to-month basis afterward. Fees range anywhere from $550 per month (with a $5,500 start fee) to up to $1,000 per month (with a $1,000 start fee), plus a $500 security deposit. The service will initially be available only in California.
"Electric vehicles have reached a tipping point, and it's clear that the Tesla Model 3 is this generation's [Toyota] Prius," Painter, who serves as Autonomy's CEO, said in a statement. He said Autonomy's subscription model is meant to appeal to consumers in an era when "financial responsibility and the avoidance of debt" has prompted many to reconsider purchasing a car.
The startup also pitches an easy-to-use user experience enabled through its mobile app; it says customers can order a vehicle in only 10 minutes by providing their driver's license and payment information, while the process of picking up the car or getting it delivered to them should take no more than 20 minutes. They can also manage their subscription through Autonomy's mobile app.
Autonomy isn't the only way drivers can get their hands on a Tesla short-term. In October, Hertz announced that Teslas would comprise more than 20% of its rental car fleet by the end of 2022 after it ordered more than 100,000 vehicles from the Elon Musk-led automaker. The news saw Tesla's market capitalization surge above $1 trillion.
From Your Site Articles
Related Articles Around the Web
Molly Wright
Molly Wright is an intern for dot.LA. She previously edited the London School of Economics' student newspaper in the United Kingdom, interned for The Hollywood Reporter and was the blogging editor for UCLA's Daily Bruin.