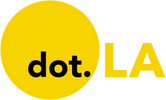 Get in the KNOW  
  on LA Startups & Tech  
X

Atlas Obscura, L.A. Tourism Dept. Partner on Explorer's Guide to LA
Samson Amore
Samson Amore is a reporter for dot.LA. He previously covered technology and entertainment for TheWrap and reported on the SoCal startup scene for the Los Angeles Business Journal. Send tips or pitches to samsonamore@dot.la and find him on Twitter at @Samsonamore. Pronouns: he/him
01:26 PM | May 16, 2022
The Los Angeles Tourism Department partnered with curiosities and travel website Atlas Obscura for a first of its kind digital interactive map of L.A. County's top attractions, just in time for the summer influx of tourists.
---
Visitors to L.A. – or locals looking for a fun reason to leave their apartments – can scroll the interactive map on a browser or download the app.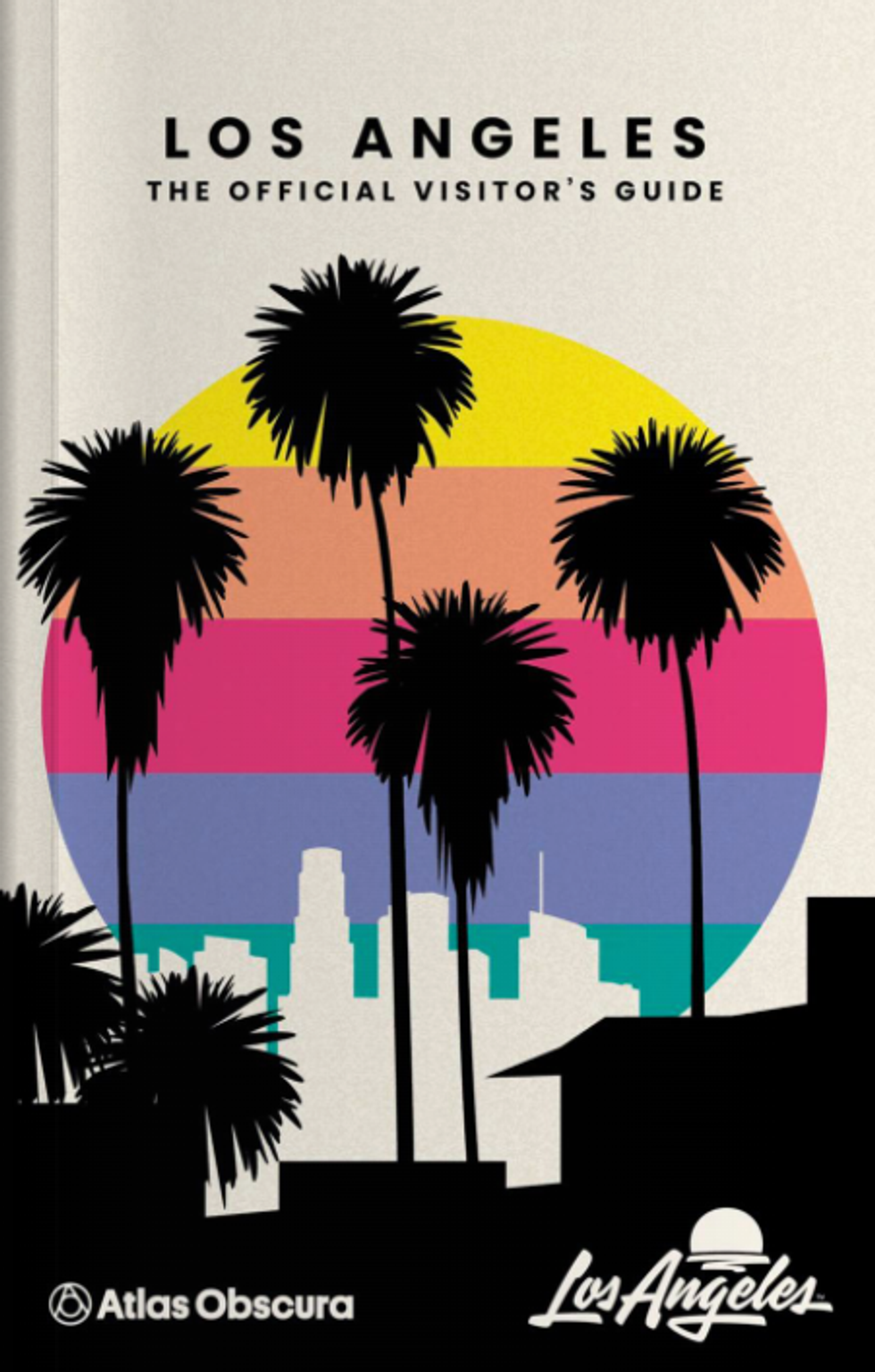 Image courtesy of the L.A. Tourism Dept.
The "Discover Los Angeles" map can be broken down by neighborhood or by a series of "guides," which all feature as part of the larger promotional campaign roll-out known as the Explorer's Guide to L.A
Atlas Obscura and the Tourism Department also published a hardcover edition of the Explorer's Guide, along with several other speciality breakout guides, including the Meeting Planners Guide, artistic Visitor's Map and, for those with more expensive tastes, the L.A. Luxury Guide to the city's pricier pursuits. The paper versions of the guides have QR codes for travelers to scan and take information with them on the go.
This year's collaboration with Atlas Obscura gives the Tourism Department's previous guide a much-needed update – it was previously a whopping 136-page PDF document created in 2020.
The Explorer's Guide includes a mix of places you'd expect to see on the map, like Griffith Park and the museum at the La Brea Tar Pits. It also has some unlikely spots sourced from Atlas Obscura's network of local explorers who recommended their favorite places to visit: the Palos Verdes Peninsula, Venice Canals or the Watts Towers, a stunning, monumental public art exhibit of mosaic steel towers that was built by one Italian immigrant over a 34-year period.

30 neighborhoods are discussed in the guide, from classic tourist destinations like Hollywood and beach cities like Santa Monica and Venice to lesser-known but still exciting enclaves like Leimert Park, Frogtown and Little Ethiopia. There's also several maps for specific interests – taqueria lovers will find new spots to nosh with the taco map, and there's also a map of the Downtown Arts District, spots to stargaze and sports venues.

"For myself and the writers and editors on this project, many of them L.A. natives, getting to write and curate the official visitors guide to the city of L.A. was an absolute dream," Atlas Obscura co-founder Dylan Thuras said in a statement. "We hope that these guides will inspire all the curious travelers arriving in L.A., to try new things, as well as providing new adventures for longtime L.A. residents. There is really no limit to what L.A. has to offer."
Samson Amore
Samson Amore is a reporter for dot.LA. He previously covered technology and entertainment for TheWrap and reported on the SoCal startup scene for the Los Angeles Business Journal. Send tips or pitches to samsonamore@dot.la and find him on Twitter at @Samsonamore. Pronouns: he/him
https://twitter.com/samsonamore
samsonamore@dot.la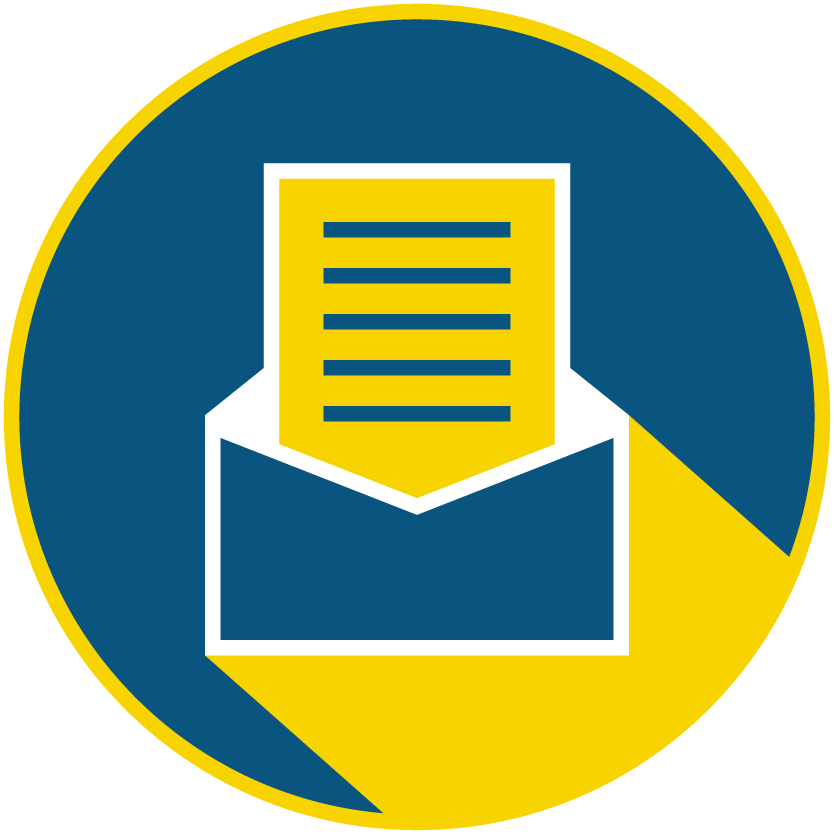 Subscribe to our newsletter to catch every headline.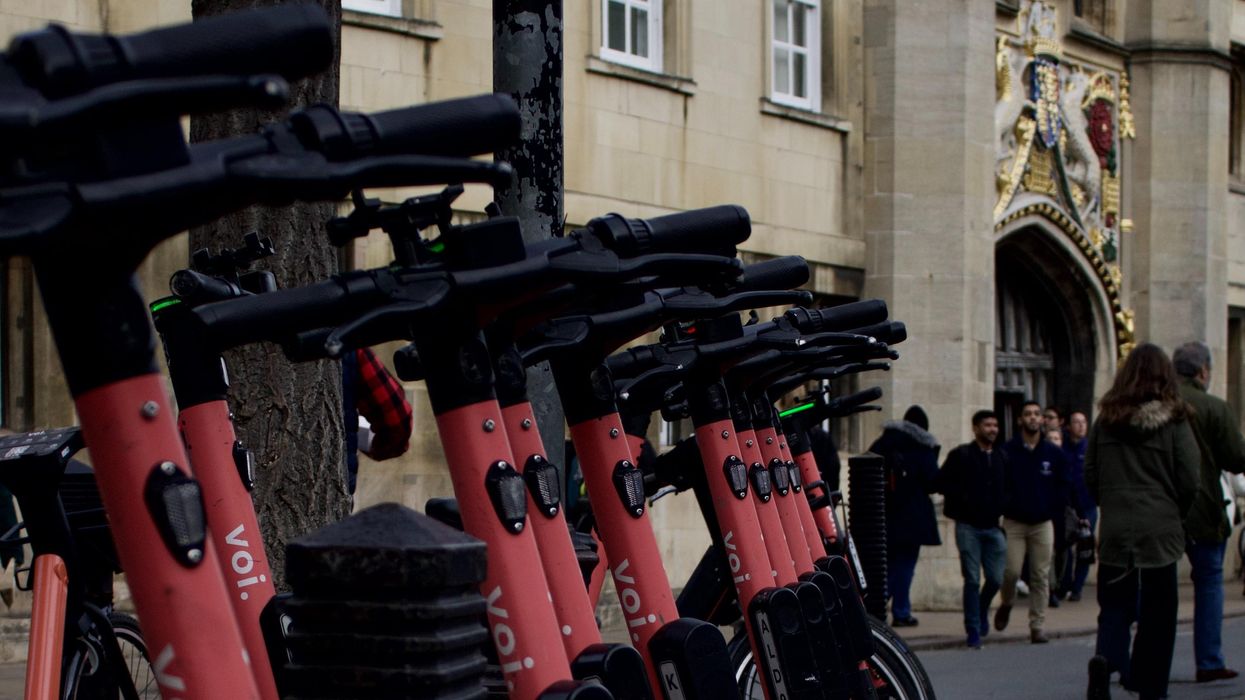 "If you get the chance, make sure to test drive a Toyota."
I'm walking down a row of booths at Electrify Expo at the Long Beach Convention Center on a hot June day. I thank the red-shirted brand ambassador and scurry towards the nearest e-scooter.
Sorry, Toyota. I'm not here for the cars.
Electrify Expo—the biggest outdoor electric vehicle festival in the U.S.—took place this past weekend and e-scooters, e-bikes and other micro EVs took center stage.
At an event focused on electrification, more than half of the companies represented were in the micromobility space. And there's a good reason for that.
According to industry leaders, electrification means significant room for growth in the market as American consumers emerge from the dark years of the pandemic and seek out more active and eco-friendly modes of transportation.
Only 6% of bikes sold in the U.S. are e-bikes, compared to a rate of 17% in Europe and 50% in the Netherlands, said Claudia Wasko, vice president and general manager of Bosch eBike Systems, at the event's Industry Day.
"Last year, 2021, in Europe, almost 6 million e-bikes have been sold; just in Germany, 2 million e-bikes have been sold. And in the US, not even 1 million. But this shows us the huge potential we still have," she said.
Industry speakers also praised European countries for their adoption of comprehensive micromobility infrastructure.
"If you drive around Los Angeles… you'd have a tough time being on an electric bike or an electric scooter or even one of our mopeds, that can hit speeds of 60 miles an hour," said Joseph Constanty, director of global strategy at Niu. "You still feel out of place when a huge Ford Ranger F-150 comes riding up right next to you and you're dwarfed by it. It's an infrastructure problem."
Companies are banking on a cultural shift as Americans get out of their cars and onto an e-bike, moped or e-scooter.
Jesse Lapin, chief operating officer of Magnum Bikes, suggested that it's less of a shift and more of a return. Americans ride their bikes as children and then abandon them in the garage as soon as they turn 16. However, driving itself might be going out of style; millennials are driving less than their elders and Gen Z is in no rush to get in the driver's seat (of a car). And who can blame them? Gas prices have hit record highs with no sign of relief on the horizon.
What are they gonna do, take the bus? JackRabbit Mobility is hoping they take a micro e-bike instead, with a 24 pound, 20 mile-per-hour device marketed to college students and other casual riders. But why stop with one? Lapin sees the future American garage filled with not one, but two e-bikes as the market diversifies.
"E-bikes truly are the best way to communicate and to connect people with other people, people with places, people with views. It's the best way to visit national parks; it's the best way to get out there and connect with yourself," he said.
And there's one other advantage to micromobility: It's hella fun. And with a looming recession and two years and counting into a pandemic, American adults with disposable income just want eco-friendly toys that go zoom. Or at least that's what the industry is banking on.
It's true: When I'm flying around the test track on an e-bike and I hit the throttle, getting that coveted 28-miles-per-hour, I feel like a kid again.
Provide a mode of transportation that you can charge from the comfort of your one-bedroom apartment, one that's fun, good for the environment and lets you fly past stopped rush hour traffic on Venice Boulevard?
Cars could never.
Maylin Tu
Maylin Tu is a freelance writer who lives in L.A. She writes about scooters, bikes and micro-mobility. Find her hovering by the cheese at your next local tech mixer.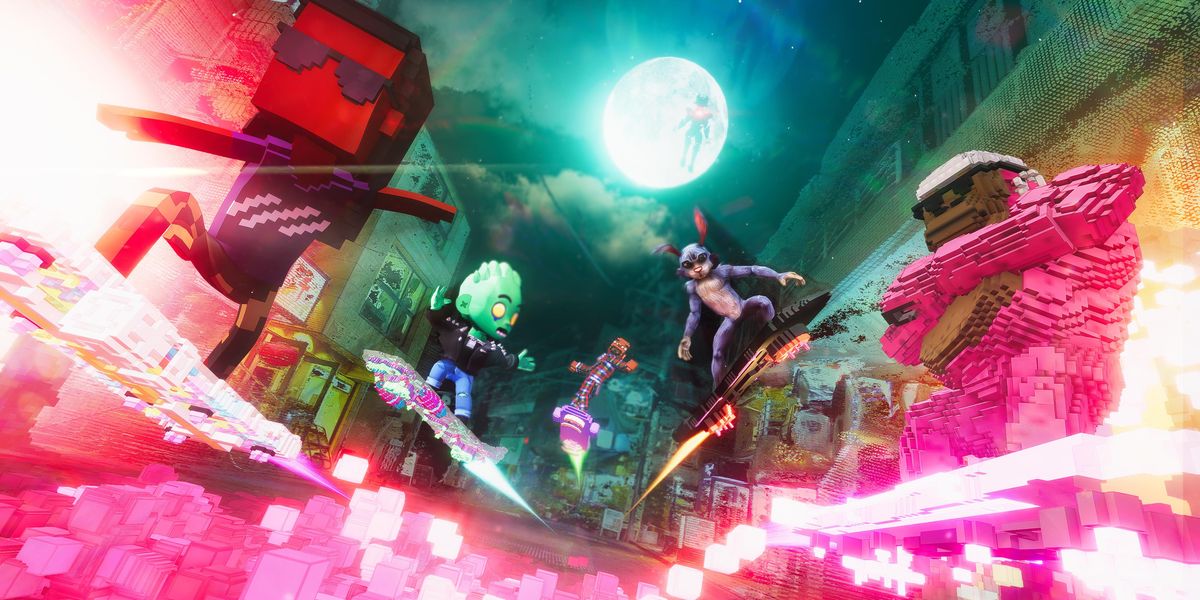 Photo courtesy of Jadu
Jadu, a Los Angeles-based augmented reality (AR) startup, has raised $36 million to build a gaming platform that lets players roam the real world with their NFT avatars.
Bain Capital led the Series A round and was joined by existing investor General Catalyst Partners. Other investors include LG Tech Ventures and Alumni Ventures. The new raise brings Jadu's total funding to more than $45 million.
Launched in 2020, Jadu is developing an AR mobile app that connects to players' Ethereum wallets, letting them turn their 3D animated NFTs into playable avatars. The app, which is expected to emerge from beta testing this summer, can integrate avatars from NFT collections like Deadfellaz, CyberKongz and FLUFs, as well as some from "The Sandbox" video game, according to Jadu.
Unlike other AR experiences where users navigate from a first-person point of view (think "Pokemon Go"), Jadu players can stay put and move their avatar characters around bedrooms or backyards. It has the effect of playing a third-person video game—with the real world as the landscape.
"Adding an avatar in the middle of [a player's] view is a novel concept for AR, and it's kind of counterintuitive," Jadu founder and CEO Asad J. Malik told dot.LA. "However, when you do it, suddenly it becomes really effective because your AR becomes super visual. You can actually see a representation of a character going around the room doing things."
\u201cThe near-term future of the Metaverse is AR not VR and @JaduAVAs is building it.\n\n1/13 - \ud83e\uddf5\u201d

— AJM \u2022 Jadu (@AJM \u2022 Jadu) 1650747301
The roughly 50-person company—which has much of its leadership team, including Malik, based in Los Angeles—started with an AR mobile app that let users dance next to life-like holograms of music artists like Lil Nas X and Pussy Riot. The idea was that users could record clips and post them on social media, showcasing complex AR experiences that weren't available on other platforms, according to Malik. Some videos went viral on TikTok, and the initial iteration of Jadu was briefly among the 30 most downloaded entertainment apps in Apple's App Store, Malik said.
But the goal was always to build a more expansive AR platform, and the Jadu team saw a chance to do that with the emergence of NFTs and the larger phenomenon of Web3, a vision for a decentralized version of the internet based on blockchain technology. Jadu quickly pivoted to building AR gameplay for Web3 avatars, selling accessories like jetpacks and hoverboards as NFTs. The startup earned more than $5 million from initial NFT sales, Malik said, and collects a 5% commission on the roughly $25 million in secondary sales those NFTs have done to date on platforms like OpenSea.
"We had always been looking for the right business model for AR and nothing had ever clicked," Malik said, adding that in-app purchases or ads didn't make sense. So when NFTs came along "that opportunity became so glaringly obvious to us that we immediately hard-pivoted," he added.

Jadu plans to spend the new funds to grow its team and build out the gaming platform. Malik said the company is focused on releasing its first collection of in-house avatar NFTs, which is expected to be its primary revenue source this year. As the platform matures, Malk could foresee Jadu eventually charging commissions for third-parties to develop game items or experiences on its platform, he said.
The Jadu founder contends the near-term future of the metaverse—the loosely-defined term for the immersive and extensive online worlds—is with AR and not virtual reality, where users are completely immersed in 3D digital environments. He noted consumers have been slow to adopt VR headsets like Meta's Quest or Sony's Playstation VR; by contrast, more than a billion mobile devices can support the AR experiences Jadu is developing, Malik said.
"People are building out the metaverse as this interoperable virtual world," Malik said. "We are building out what we call the 'Mirrorverse' as the AR reflection of that, and the 'Mirrorverse' exists on the physical planet—it exists on top of the world as we know it, and we think that's super compelling."
From Your Site Articles
Related Articles Around the Web
Christian Hetrick
Christian Hetrick is dot.LA's Entertainment Tech Reporter. He was formerly a business reporter for the Philadelphia Inquirer and reported on New Jersey politics for the Observer and the Press of Atlantic City.