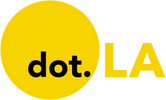 Get in the KNOW  
  on LA Startups & Tech  
X
Ben Bergman
Ben Bergman is the newsroom's senior finance reporter. Previously he was a senior business reporter and host at KPCC, a senior producer at Gimlet Media, a producer at NPR's Morning Edition, and produced two investigative documentaries for KCET. He has been a frequent on-air contributor to business coverage on NPR and Marketplace and has written for The New York Times and Columbia Journalism Review. Ben was a 2017-2018 Knight-Bagehot Fellow in Economic and Business Journalism at Columbia Business School. In his free time, he enjoys skiing, playing poker, and cheering on The Seattle Seahawks.
Shutterstock
As employees and employers have scrambled in recent months to adapt to remote work, nothing has changed for GitLab, except that its founders feel vindicated after years of doubts about whether not having an office would harm productivity and scare off investors. The company, which provides software for developers, is valued at $2.75 billion and employs 1,200 people in 67 countries, all of whom are remote.
GitLab has been fully distributed since it was founded out of Y Combinator in 2015 and far from slowing it down, Darren Murph, the company's head of remote, says eschewing the office — or the co-located model as he calls it — has been a major driver of success.
---
"In 2019, the company tripled in size," said Murph. "That would have been literally impossible in a co-located space because we would have had moved offices at least three times — and just the time it takes to actually move would have prevented us from hiring that amount of people. We havebeen able to scale and grow at an amazing rate because of the efficiencies when you don't have to worry about an office building. You can run circles around companies that continue to do the co-located model."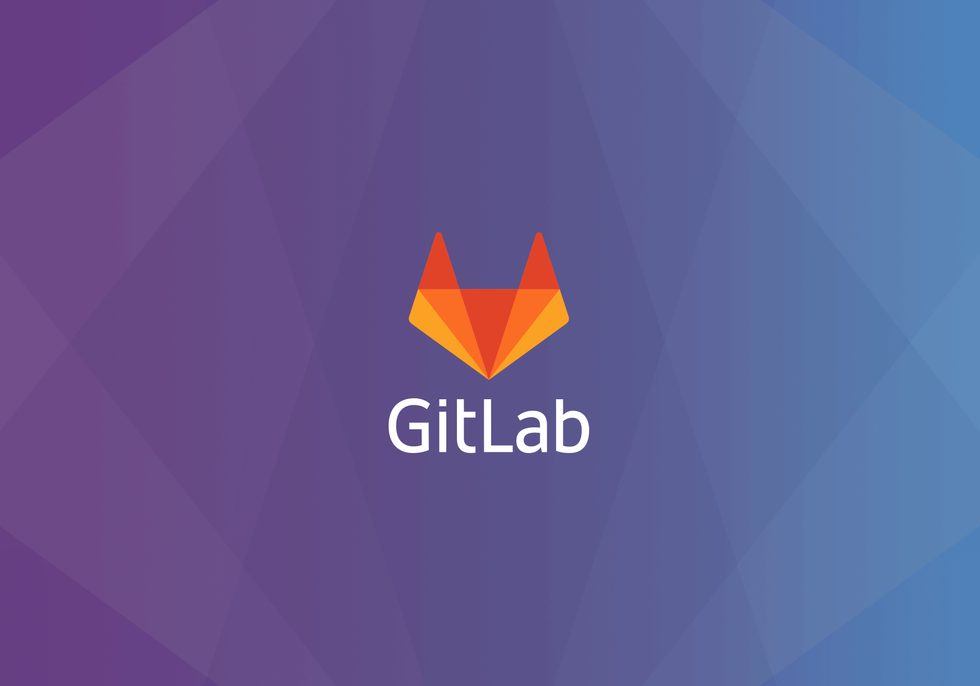 What are the Secrets to Running a Remote Startup? GitLab has Been Doing it for 5 Years about.gitlab.com
Murph, who has been working at home for 15 years in various communications roles, was hired by GitLab last year into a position he thinks more companies should have. That's because, he says, for all its advantages, being a remote office is not easy. It requires intentionality, especially for employees who've spent their whole careers in offices.

"This isn't just something where people flip a switch and say 'oh great, we're remote' and everything can work as it always has'," said Murph.
Aside from being an evangelist for remote offices, Murph helps new employees onboard and wrote GitLab's Remote Playbook, which anyone can view. He recently spoke to dot.LA from his home in North Carolina about what other companies can learn from his experience and how many others will ultimately follow GitLab's path.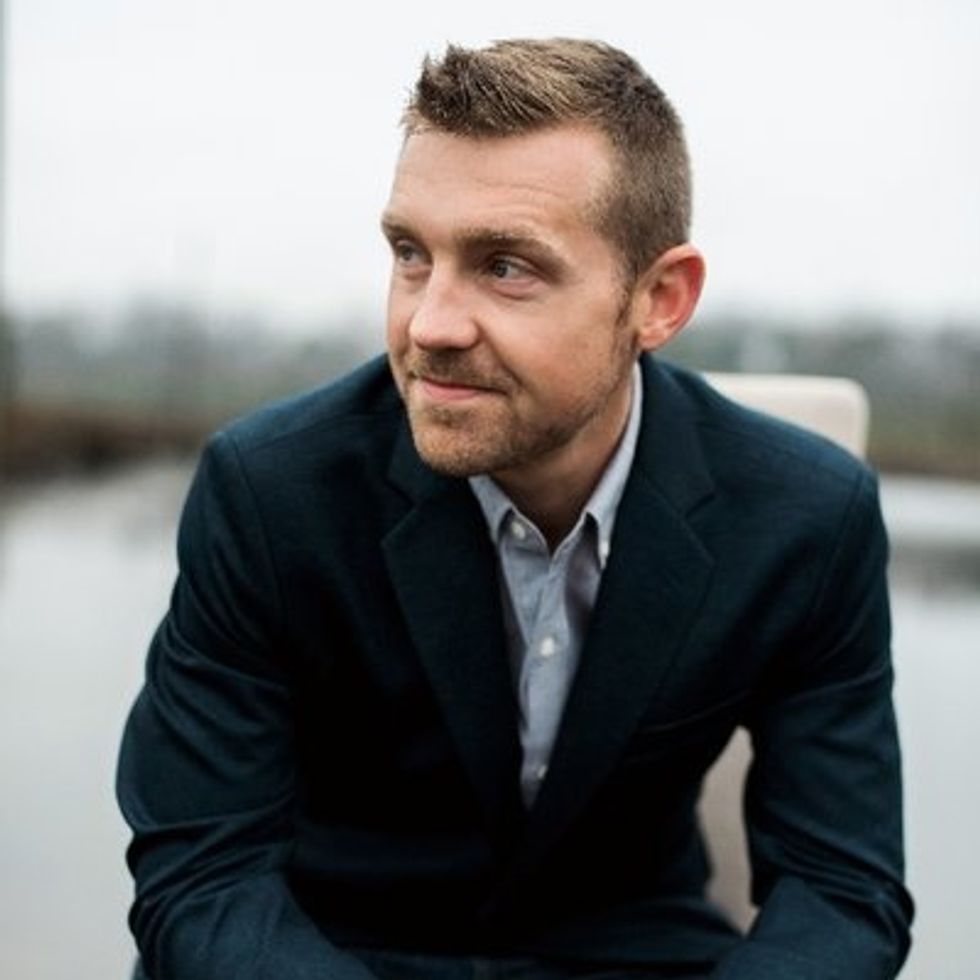 GitLab has been fully remote since it was founded out of Y Combinator in 2015 and far from slowing it down, Darren Murph, the company's head of remote, says the distributed model has been a major driver of success.
Why did GitLab decide to go fully remote when it started?
The first three employees at GitLab were based in three different countries, and so we were very much remote by default. The company did come to California through the Y Combinator startup accelerator — and as all companies do, they did what they were told and they got an offer in San Francisco. That lasted about three days before people just stopped showing up. The work continued to get done and it just dawned on the founding team really early on that spending money on real estate was not useful in any way, so they let the office fade and thus the all-remote company was born.
Did you ever feel before the past few months that there was a stigma put on you guys because of that decision to be fully remote?
Early on there were actually some investors that told the founding team, "Look, we love your business and we love your business model, but here's the deal: We have various companies that we can invest in and we've never seen a company do this long term. And so that means there's more risk associated with this. And we're not in a position where we have to take that risk and so we're not going to."
And what's crazy about it is over the years, many of those have made a complete 180 and are actively seeking remote first and all remote companies because it simply makes sense. When you look at a VC, if they're going to cut you a million dollar seed check and 40% of that goes to an office that you're leasing and you have no equity in, compared to a startup where 100% of that goes to people and technology, which do you think has the longer runway for success? It is amazing to see the turn of mindset from nine or 10 years ago. Last year we partnered with General Catalyst to host a half-day panel specifically on making remote work because General Catalyst wants to be known as a VC firm that is actively looking to invest in companies like that. That would have been unthinkable 10 or 15 years ago.
So these remote trends were underway before coronavirus?

Yes, well before COVID, because the technology is not the issue anymore. Fifteen years ago, Slack and Zoom did not exist. The only thing you have to get your head around is the management culture side, and (employers) have seen that startups tend to skew younger and they have never known a life without the internet. They've always been comfortable communicating digitally. It just makes sense. They don't view it as remote work. They just view it as work. And I think what has happened has simply accelerated what was already happening.
But VCs have always liked going in and walking around — to, in some sense, see where their money is going.
But that doesn't mean it's intelligent. Laying your eyes on people and on chairs that you don't own has never been a good way to measure productivity or success. And that is the great awakening that's happening right now, which is the question of, 'how do I know if someone's working remotely?' Well, how did you know they were working in the office?
This great migration is starting to force people to take a look at how much they were biased and how much they really should have been focused on results. But listen, I don't think you'll ever get away from some B.S. that they want their start ups in an office, because they they want to command and control. And look, it may work better for some companies than others. If you're dealing with physical hardware, it's still going to be really hard to do it remotely. But if you're dealing with a truly digital products, (working remotely is) really amenable to do that.
It seems like there's already been a whole backlash to the all-remote movement. Ultimately when there's a successful vaccine, how much of a shift will there really be?
There's definitely no putting this genie back in the bottle. I think the long term effects of this are going to be way more positive. That will outweigh any negative. I think one of the major things to come from this is it has finally democratized the conversation on workplace flexibility.
Working moms, caregivers, military spouses, people with disabilities and people that simply want to live somewhere outside of a major urban center have been (reluctant) to bring up the conflict in conversation and interviews. What COVID has done is every company is going to have to have an answer to question: 'What is your stance on workplace flexibility?'
To me, that is massively empowering and massively liberating. I don't think all companies are going to shut their offices down overnight. The point is to provide more flexibility and support for people no matter where they are. Companies need to realize that their offices are simply another place to go to work in. And if you look at it through that lens, you design your company to have a thriving culture no matter where someone is.
Ben Bergman
Ben Bergman is the newsroom's senior finance reporter. Previously he was a senior business reporter and host at KPCC, a senior producer at Gimlet Media, a producer at NPR's Morning Edition, and produced two investigative documentaries for KCET. He has been a frequent on-air contributor to business coverage on NPR and Marketplace and has written for The New York Times and Columbia Journalism Review. Ben was a 2017-2018 Knight-Bagehot Fellow in Economic and Business Journalism at Columbia Business School. In his free time, he enjoys skiing, playing poker, and cheering on The Seattle Seahawks.
https://twitter.com/thebenbergman
ben@dot.la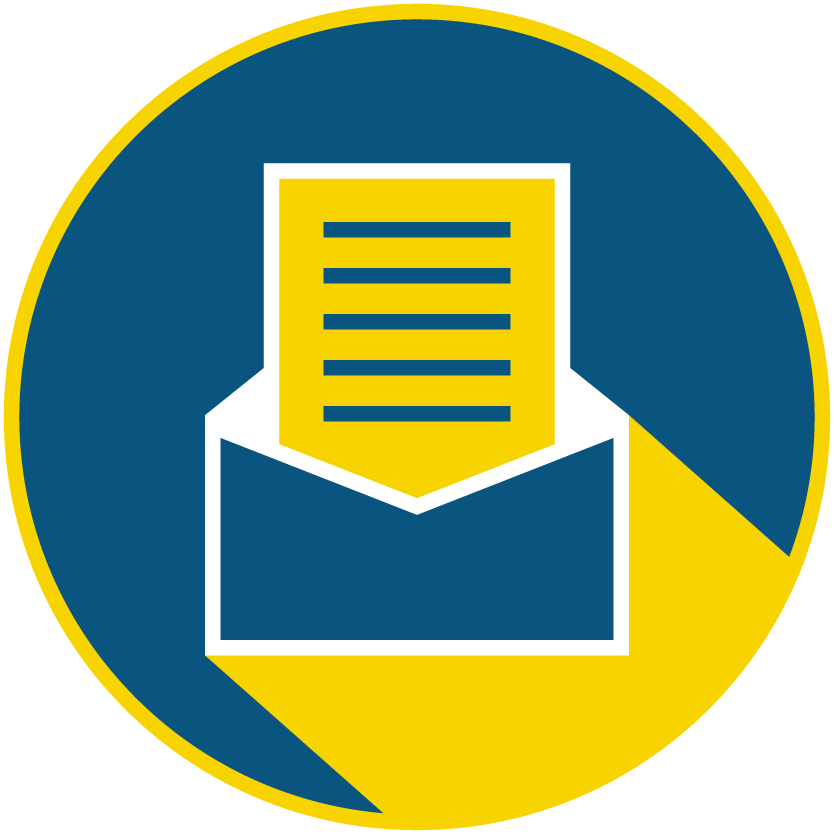 Subscribe to our newsletter to catch every headline.
Christian Hetrick
Christian Hetrick is dot.LA's Entertainment Tech Reporter. He was formerly a business reporter for the Philadelphia Inquirer and reported on New Jersey politics for the Observer and the Press of Atlantic City.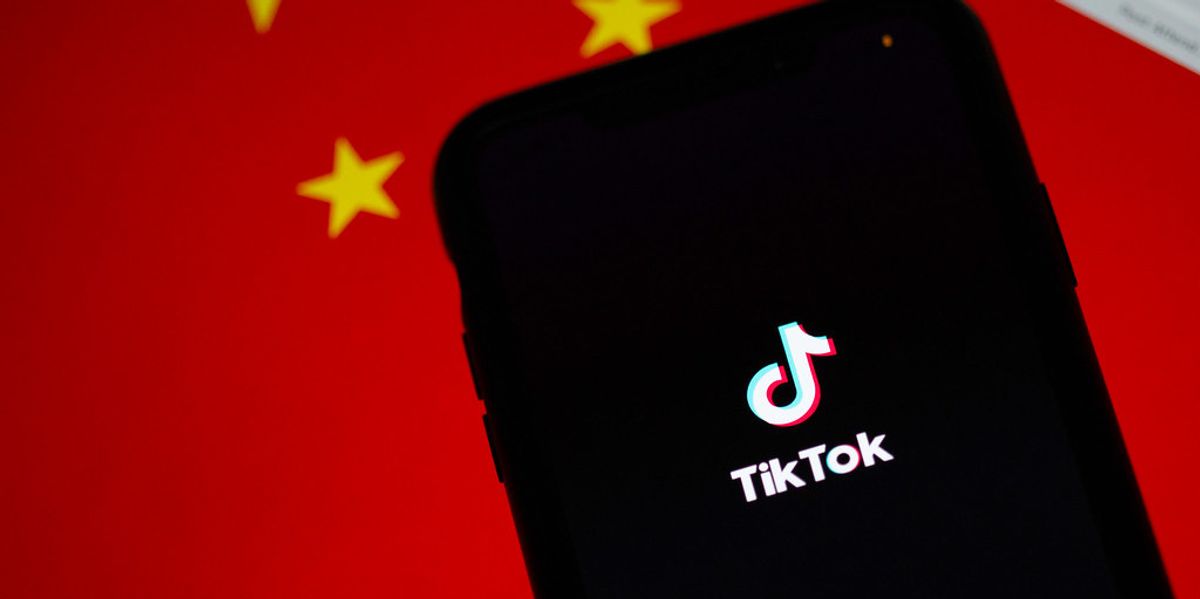 TikTok | Solen Feyissa | Flickr
See our timeline below for key developments TikTok's story over the last 10 years, starting with the founding of ByteDance and moving through the app's rise to popularity and the mounting concerns about data privacy and security.
March 2012: Internet entrepreneur Zhang Yiming founds ByteDance in Beijing.
August 2012: ByteDance launches its first product, Toutiao, an AI-powered news aggregator.
July 2014: Alex Zhu launches Musical.ly, an app that enables users to create short-form lipsync music videos; Musical.ly is headquartered in Shanghai with an office in Santa Monica.
July 2015: Musical.ly hits #1 in Apple app store.
September 2016: ByteDance launches Douyin, an app with similar functionality as Musical.ly; within a year, the Chinese app achieves 100 million users and 1 billion views per day.
September 2017: ByteDance brings Douyin outside of China's Great Firewall under the name of TikTok; the app does well in numerous Asian markets.
November 2017: ByteDance acquires Musical.ly for $1 billion; the company starts operating Musical.ly in the US, Douyin in China and TikTok in other markets.
August 2018: ByteDance merges Musical.ly with TikTok and migrates all user profiles to TikTok; Alex Zhu becomes TikTok senior vice president, saying, "Combining Musical.ly and TikTok is a natural fit given the shared mission of both experiences – to create a community where everyone can be a creator."
October 2018: ByteDance achieves a record $75 billion valuation, making it the world's biggest privately backed startup.
February 2019: Lil Nas X releases "Old Town Road" on TikTok, catalyzing a viral sensation that ultimately reaches #1 on Billboard's charts.
February 2019: TikTok is fined $5.7 million for child data privacy violations.
September 2019:Washington Post reports that TikTok may be censoring protests in Hong Kong.
September 2019: Leaked documents show TikTok instructs its moderators to censor videos that mention various subjects deemed offensive by the Chinese government and Communist Party, The Guardian reports.
October 2019: U.S. Senator Marco Rubio calls on the U.S. government to investigate the national security implications of ByteDance's acquisition of Musical.ly, citing concerns over the Chinese government and Communist Party's use of TikTok to censor content and silence open discussion.
October 2019: U.S. Senators Chuck Schumer and Tom Cotton ask U.S. Acting Director of National Intelligence to assess the national security risks from TikTok and other Chinese-owned apps, and request a congressional briefing on the findings.
October 2019: Alex Zhu begins reporting directly to ByteDance head Zhang Yiming; he had previously reported to the head of Douyin.
November 2019: The U.S. government launches an investigation into ByteDance's acquisition of Musical.ly on the grounds that ByteDance did not seek clearance when it acquired Musical.ly.
TikTok reportedly has 26.5 million monthly active users in the U.S. at this time.
December 2019: The U.S. Defense Department's Defense Information Systems Agency issues a recommendation that military personnel delete TikTok from all smartphones.
Q4 2019: TikTok becomes the most downloaded app in the world and second in the U.S.
January 2020: Several U.S. military branches ban TikTok on government-issued smartphones.
March 2020: U.S. officials reach out to TikTok to discuss political disinformation.
April 2020: TikTok surpasses 2 billion downloads and sets the record for quarterly downloads.
May 2020: Various child privacy groups file a complaint with the U.S. Federal Trade Commission that TikTok is violating the Children's Online Privacy Protection Act (COPPA) and flouting terms agreed to following its February 2019 settlement.
A TikTok spokesperson says the company "takes the issue of safety seriously for all our users, and we continue to further strengthen our safeguards and introduce new measures to protect young people on the app."
May 2020: ByteDance hires former Disney executive Kevin Mayer as chief operating officer and TikTok chief executive officer.
June 2020: Teens organize on TikTok to fool Trump administration into anticipating high attendance for the President's Tulsa, Oklahoma campaign rally.
June 2020: India bans 59 Chinese apps including TikTok, citing national security and data privacy concerns; the move comes amid ongoing skirmishes between the two countries on the China-India border.
July 2020: Australia Prime Minister Scott Morrison launches an investigation into TikTok surrounding data concerns.
July 2020: U.S. Secretary of State Mike Pompeo confirms the U.S. is looking into banning TikTok over concerns the app is sharing data with China; the next day, President Trump says he is considering a ban, framing it as a potential retaliation tactic against China for its handling of the coronavirus pandemic.
Aug. 2, 2020: Microsoft issues a blog post citing a conversation between chief executive Satya Nadella and President Trump around the company's potential acquisition of TikTok.
Aug. 4, 2020: Australia Prime Minister Scott Morrisson says there is not sufficient evidence to suggest a TikTok ban is necessary.
Aug. 6, 2020: President Trump issues an executive order banning American companies from transacting with ByteDance or its subsidiaries, namely TikTok; the U.S. Secretary of Commerce is to identify specific prohibited "transactions" 45 days after the order is issued.
Aug. 14, 2020: Trump issues another executive order demanding ByteDance "divest all interests and rights" in its assets and property that enable TikTok's U.S. operations, and data collected via TikTok in the U.S., within 90 days. The order says the U.S. investigation into ByteDance's acquisition of Musical.ly presented "credible evidence" that ByteDance "might take action that threatens to impair the national security of the United States."
Aug. 17, 2020: Oracle enters the discussion as a reported TikTok suitor.
Aug. 18, 2020: President Trump says he would support Oracle buying TikTok. Oracle's cofounder and CTO Larry Ellison had previously said he supports Trump and had fundraised for him in February 2020.
Aug. 24, 2020: TikTok announces it is suing the Trump administration over the ban for failure to protect due process. Separately, a U.S.-based TikTok employee also sues the administration, stating, "I am a patriot"
Aug. 26, 2020:Kevin Mayer steps down from ByteDance and TikTok, citing a diminished role in a letter to colleagues. Rumors swirl that he was left out of ByteDance's negotiations with potential acquirers
Aug. 27, 2020: Walmart issues a statement that it is interested in partnering with Microsoft to acquire TikTok.
Aug. 28, 2020: L.A.-based Triller, a TikTok upstart competitor, is reported to have issued a bid for TikTok along with investment firm Centricus.
Aug. 29, 2020:The Chinese government issues new export rules that complicate the exportation of TikTok's underlying technology – namely its "For You" algorithm – to any foreign buyer.
Aug. 31, 2020:CNBC reports TikTok has chosen a buyer, with an expected sale price of $20 billion - $30 billion.
Sept. 3, 2020: With uncertainty over whether a buyer will be able to acquire TikTok's algorithm, and debate mounting over how that affects the value of the company, numerous outlets negotiations are likely to slow as the Chinese government increases its involvement.
Sept. 13, 2020: Microsoft says in a blog post that "ByteDance let us know today they would not be selling TikTok's US operations to Microsoft." The company says it would have made "significant changes" to ensure security, privacy, online safety and combatting disinformation.
Sept. 14, 2020: Oracle confirms that it has been selected by ByteDance to become a "trusted technology provider" with TikTok. The company says the proposal was submitted by ByteDance to the Treasury Department over the weekend. Treasury Secretary Steven Mnuchin says on CNBC that the proposal includes making TikTok-global a U.S. headquartered company with 20,000 new jobs.
Mnuchin adds that the Committee on Foreign Investment in the United States is reviewing the proposal this week for national security implications, and will make a recommendation to the president, who will then review the proposal.

Sept. 19, 2020: President Trump tells reporters he approved the deal in concept between Oracle and TikTok's parent company ByteDance, in which Oracle and Walmart would partner with the app in the U.S. The U.S. government postpones a planned ban on TikTok for one week.
Sept. 27, 2020: A federal judge in Washington temporarily blocks President Trump's order banning TikTok, granting the social media firm a reprieve just hours before it was to be removed from mobile app stores. The judge says Trump's order was "largely a unilateral decision with very little opportunity for plaintiffs to be heard," according to the Washington Post.
Oct. 30, 2020: TikTok averts a U.S. ban again after a federal judge in Pennsylvania temporarily blocks restrictions set to take place on Nov. 12—the Trump administration's deadline for ByteDance to close a deal in the U.S.
Nov. 7, 2020: Democrat Joe Biden defeats President Trump in the presidential election, the Associated Press and other media outlets confirm. A few days later, an advisor to President-elect Biden says it is "too early to say" Biden's thoughts on TikTok.
Nov. 11, 2020: TikTok asks a judge to extend the deadline for its sale by 30 days. The company says it hasn't heard an update from the administration in weeks.
Nov. 12, 2020: The U.S. Commerce Department says it won't enforce the sale deadline imposed by Trump's order "pending further legal developments." The department cites the Pennsylvania ruling from October that found the TikTok crackdown exceeded the government's power.
Nov. 13, 2020: The U.S. government extends its deadline by 15 days, giving TikTok until Nov. 27 to strike a deal that allays the government's national security concerns.
Nov. 26, 2020: ByteDance gets another week to sell off TikTok's U.S. business. A spokesperson for the Treasury Department tells CNBC that the government granted the extension until Dec. 4 "to allow time to review a revised submission" that it recently received.
Dec. 4, 2020: The latest deadline passes without an approved deal to sell TikTok. The Treasury Department says it won't extend the deadline again, but there are "no plans to enforce anything," a source tells The Washington Post.
Dec. 14, 2020: The Federal Trade Commission orders TikTok—along with Snap, YouTube, Twitter and other social media and streaming sites—to turn over information about how they collect and use information about users.
Feb. 10, 2021: Newly-inaugurated President Joe Biden slams the brakes on forcing a TikTok sale. In court papers, Biden administration lawyers file a motion to postpone the cases related to a potential ban of the popular social media app.
June 9, 2021: President Biden revokes Trump's executive order that sought to ban TikTok and replaces it with one that calls for a broader review of foreign-controlled apps that may pose national security risks.
June 25, 2021: CNBC reports TikTok is tightly controlled by Chinese parent company ByteDance. Insiders tell the news outlet that ByteDance has access to TikTok's American user data and is closely involved in the Culver City company's decision-making.
July 20, 2021: Pakistan bans TikTok for the fourth time, citing "inappropriate content." The country lifts the latest ban a few months later.
Sept 27, 2021: TikTok announces that it has surpassed 1 billion monthly active users as the app continues to rapidly rise in popularity.
Oct. 26, 2021: During a public hearing, U.S. lawmakers press Michael Beckerman, TikTok's head of public policy for the Americas, on whether TikTok's Chinese ownership could expose consumer data to Beijing. Beckerman says "access controls for our data is done by our U.S. teams," adding that the data that TikTok collects is "not of a national security importance," according to the New York Times.
Dec. 17 2021: A Wall Street Journal investigation shows that TikTok's recommendation algorithm is flooding teens' video feeds with eating disorder content.
December 2021: TikTok overtakes Google as the most-visited website on the internet.
Feb. 8, 2022: Facing criticism over hosting harmful content, TikTok announces new rules aimed at preventing viral hoaxes, shielding the LGBTQ community from harassment and removing videos promoting unhealthy eating.
February 2022: As Russia invades Ukraine, TikTok is awash in raw footage from the battlefield and false and misleading clips. The war raises fresh concerns about TikTok's handling of misinformation on its platform.
March 2, 2022: A bipartisan group of state attorneys general launch an investigation into TikTok, examining whether the social media giant is harming children and young adults through the content on its platform.
March 11, 2022:Reuters reports that TikTok is close to a deal to store all of the video-sharing app's U.S. user data with American software giant Oracle. The partnership is aimed at resolving the U.S. government's national security concerns.
March 15, 2022: California lawmakers unveil a first-of-its-kind bill to let parents sue social media platforms like TikTok for allegedly addicting children to their apps.
March 31, 2022: Attorneys general from 44 U.S. states and territories urge TikTok and Santa Monica-based Snap to strengthen parental controls on their platforms, telling the social media giants that they must do more to protect kids online.
April 3, 2022: "The Unofficial Bridgerton Musical" wins a Grammy for Best Musical Theater Album. It's the first Grammy-winning album to originate on TikTok, solidifying the app's growing influence over the music industry.
April 15, 2022: The Department of Homeland Security and the Department of Justice launch probes into TikTok's moderation of content depicting child sexual abuse, according to the Financial Times.
April 2022: TikTok is the most-downloaded app in the world during the first quarter of 2022, according to a study from digital analytics firm Sensor Tower.
May 12, 2022: The mother of a 10-year-old girl who died after allegedly trying a dangerous "Blackout Challenge" sues TikTok. The case is one of several to claim the app's algorithm showed kids and teens videos of people choking themselves until they pass out.
June 17, 2022: BuzzFeed News publishes a bombshell report that TikTok's data on U.S. users was repeatedly accessed in China by employees of parent company ByteDance. The report raises fresh privacy and security concerns about the Chinese-owned social media app.
The same day, TikTok announces that it migrated all of its U.S. user traffic to servers operated by American software giant Oracle, an effort to assuage concerns that American data could fall into the hands of the Chinese government.
June 28, 2022: In the wake of the BuzzFeed report, Federal Communications Commissioner Brendan Carr urges Apple and Google to remove TikTok from its app stores. Nine Republican U.S. senators send a letter to TikTok with questions about the company's handling of American data.
June 30, 2022: TikTok responds to Republican lawmakers by detailing its plans on keeping U.S. data out of the hands of Chinese parent company ByteDance. The company's letter confirms that ByteDance employees in China can access TikTok data, but only when "subject to a series of robust cybersecurity controls" and approvals overseen by its U.S.-based security team.
July 5, 2022: Leaders of the U.S. Senate Intelligence Committee ask the Federal Trade Commission to investigate whether TikTok deceived the public about whether people in China could access American user data.
Christian Hetrick
Christian Hetrick is dot.LA's Entertainment Tech Reporter. He was formerly a business reporter for the Philadelphia Inquirer and reported on New Jersey politics for the Observer and the Press of Atlantic City.
Sam Blake
Sam primarily covers entertainment and media for dot.LA. Previously he was Marjorie Deane Fellow at The Economist, where he wrote for the business and finance sections of the print edition. He has also worked at the XPRIZE Foundation, U.S. Government Accountability Office, KCRW, and MLB Advanced Media (now Disney Streaming Services). He holds an MBA from UCLA Anderson, an MPP from UCLA Luskin and a BA in History from University of Michigan. Email him at samblake@dot.LA and find him on Twitter @hisamblake
David Shultz
David Shultz is a freelance writer who lives in Santa Barbara, California. His writing has appeared in The Atlantic, Outside and Nautilus, among other publications.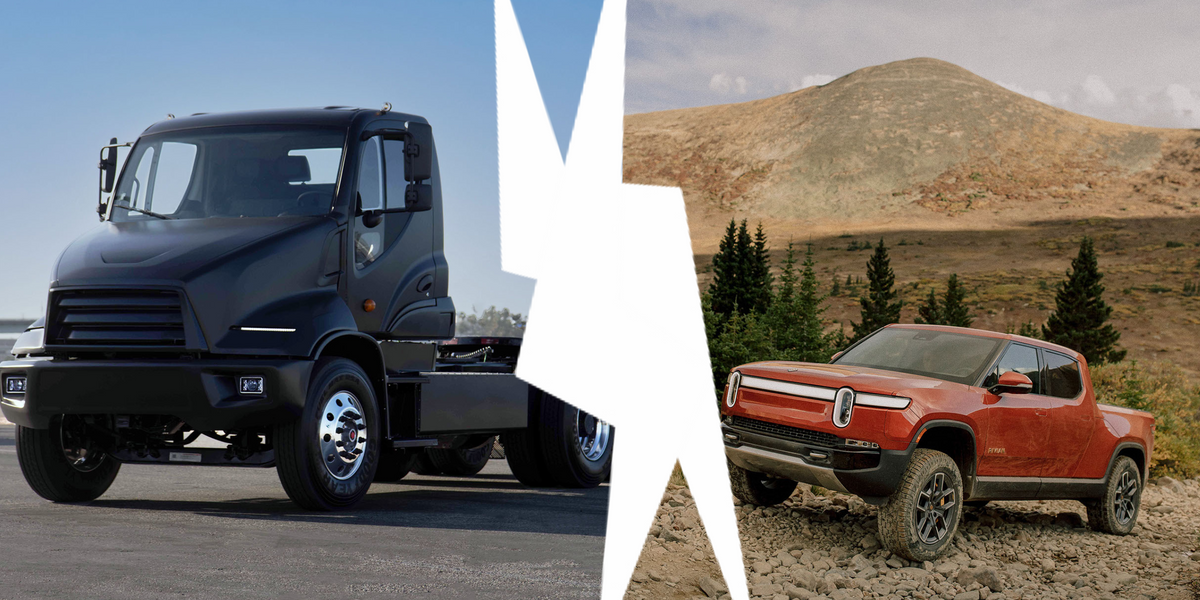 Courtesy of Xos and Rivian
The world of electric vehicle startups remains a rollercoaster of uncertainty. This week, we saw news from two of Southern California's biggest names in the space with radically different announcements.
Let's start with the good: At Rivian, a tweet from CEO RJ Scaringe suggested that the company was back on pace to hit its production targets of 25,000 vehicles this year.
\u201cSupply chain and production are ramping! We just announced production of 4,401 vehicles for Q2 bringing our cumulative total since start of production to 7,969 \u2014 keeping us on track to reach our year-end goals. Thank you to our team & suppliers.\u201d

— RJ Scaringe (@RJ Scaringe) 1657112781
So what do I feel when I see a tweet like this?

A cautious optimism? Yes, but wrapped in a skepticism that the company has been wrong so many times before. This is a company that has historically failed to hit targets. Earlier this year supply chain and inflationary woes forced the company to raise prices on several of its vehicles earlier this year, which led to a shareholder lawsuit, some eventual backtracking, an apology, a stock slide, etc. They very well may turn the corner, and this news (among other things) is encouraging, but call me when that 25,000th car rolls off the line.
On the other side of town, electric trucking company, Xos, announced that it would lay off 8% of its staff according to reporting from Business Insider. This is a company that went public via SPAC merger on August 20, 2021 in a deal valued at $2 billion and has subsequently seen its stock lose nearly 80% of its value. According to the report, yesterday's bad news is attributable to a cash shortage and "slowing macroeconomic growth." It's a common refrain for many startups across the nation: Inflation prompts the Fed to raise interest rates; investors get skittish; suddenly VC cash is hard to come by and profitability becomes more attractive than growth at all costs.
The whole EV space is an absolute rollercoaster, but it's a roller coaster where you're blindfolded and half the track may or may not exist in front of you. One minute you're building momentum and the next minute your supply of door handle computer chips that you're importing from Taiwan dries up without warning. Why car doors need computer chips is a great question, but we'll leave that discussion for another time.
Why we need EVs, generally, is a much easier question, and its answer also partially explains why the sector (and the world) is so rife with uncertainty. Climate change is one of those rare problems that undermines its own solution: We need new technology to solve climate change, but climate change is stymying our ability to create that technology. Not every flood, heatwave, disease, or humanitarian crisis is directly attributable to climate change (you'd have a tough time convincing me that the Russian invasion of Ukraine is, at its core, a climate issue) but climate change makes flooding, heatwaves, zoonosis and civil strife more likely. And, as a result, at a time where societal cohesion is more critical than ever, it seems like the amplitude of uncertainty in business has never been higher.
Because we waited until the eleventh hour to start addressing it, climate change has become a pressure cooker on business. Mitigating its impacts requires that many things all happen simultaneously. It's not enough to decarbonize the grid and convert cars to electric. We also need carbon capture, sustainable aviation fuels, a new way to make cement and a battery technology revolution. All at the same time. And any hiccup or setback means that the uncertainty we're fighting to protect against grows.
And because the threats are so existential and multivariate it's hard to imagine any CEO being able to anticipate them. Nobody saw COVID coming, not really. Not with the temporal acuity to steer a startup around the pothole. The other day my friend bought a bunch of Rivian stock. When I asked him why, he told me that he likes that they actually have cars on the road. Now, my friend is an idiot for a variety of reasons, but when it comes to betting on EV startups, actually delivering cars to consumers may be as good a tea leaf as any.
David Shultz
David Shultz is a freelance writer who lives in Santa Barbara, California. His writing has appeared in The Atlantic, Outside and Nautilus, among other publications.
Samson Amore
Samson Amore is a reporter for dot.LA. He previously covered technology and entertainment for TheWrap and reported on the SoCal startup scene for the Los Angeles Business Journal. Send tips or pitches to samsonamore@dot.la and find him on Twitter at @Samsonamore. Pronouns: he/him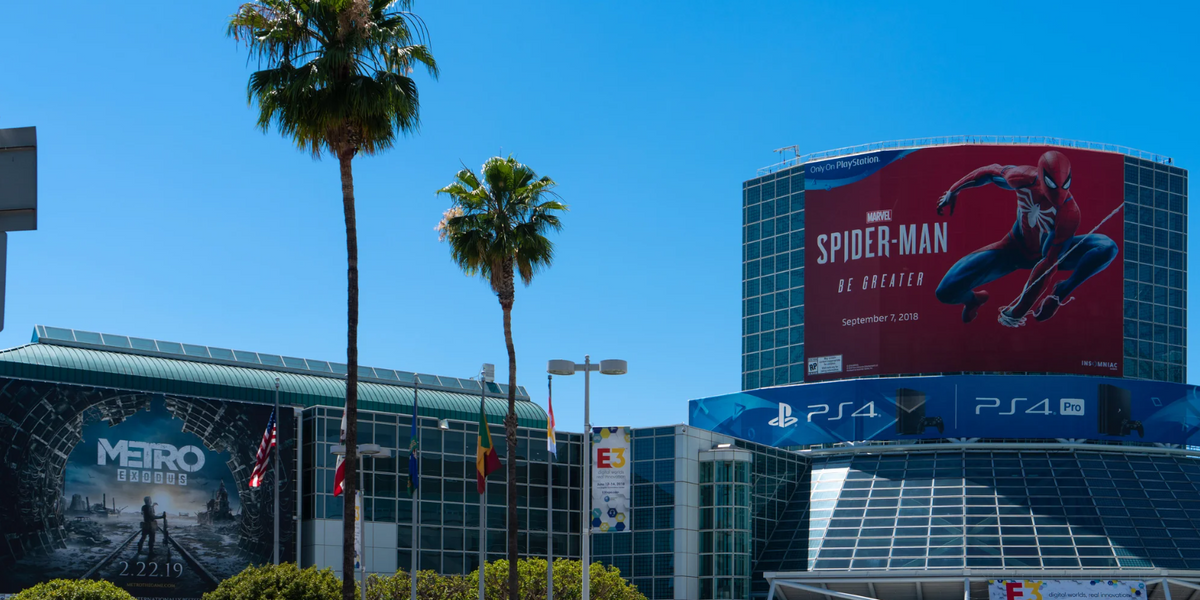 E3 will return to the Los Angeles Convention Center next year, bringing with it tens of millions in much-needed revenue for the city.
After canceling the show in 2020 because of COVID, going online-only in 2021, then again canceling the entire event this year, E3 is finally coming back to Los Angeles in-person next year and this time it is betting that a new event company, ReedPop, can help the struggling show ascend back to the peak of pop culture.
ReedPop has experience running blockbuster events like New York Comic-Con and the annual Star Wars Celebration hosted by Lucasfilm in Anaheim, and that focus on fandom could help reel in more people willing to shell out up to nearly $1,000 for E3 passes.
Started by the Entertainment Software Association in 1995, the in-person E3 conference has been held in Downtown L.A. consistently since 2008. Originally E3 was created to be a trade show event, but over the years it's morphed into more of a fan service, with publishers spending millions on flashy show booths and swag to entice fans into pre-ordering or buying their latest title.
It's not just locals who are expected to pour in and stimulate the local economy–there's a sizable contingent of fans who travel from other states or internationally to post up in Los Angeles for the week of E3, plus higher-spending executives from overseas gaming firms with big bankrolls.
Some 65,000 E3 attendees booked over 29,000 hotel rooms during the last in-person conference in 2019. That plus food, transit costs and other spending brought in over $83 million for the city, Los Angeles City Tourism Department Executive Director Doane Liu told dot.LA earlier this year.
After taking a beating during the early years of the pandemic, L.A.'s hotel occupancy was at 54% in the fourth quarter of 2021, according to data from the Downtown Center Business Improvement District. That's slightly up from the 49% occupancy rate in 2020 reported by the City Tourism Department, but still nowhere near full.
Liu told dot.LA in January that the city collects a tax on hotel rooms booked, which helps boost the city's overall budget. It also will "practically give away the Convention Center" if organizers book a specific number of rooms, Liu said, which is part of a plan to entice business travelers to come to L.A.
Until next year, though, the L.A. Live district Downtown that was completed in 2009 to cater to event-goers will remain eerily quiet. E3 is one of the Convention Center's biggest events, though it did just see "tens of thousands" of anime fans descend on Downtown for the annual Anime Expo in June.
From Your Site Articles
Related Articles Around the Web
Samson Amore
Samson Amore is a reporter for dot.LA. He previously covered technology and entertainment for TheWrap and reported on the SoCal startup scene for the Los Angeles Business Journal. Send tips or pitches to samsonamore@dot.la and find him on Twitter at @Samsonamore. Pronouns: he/him
https://twitter.com/samsonamore
samsonamore@dot.la