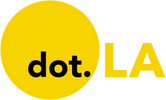 Get in the KNOW  
  on LA Startups & Tech  
X
Breanna De Vera
Breanna de Vera is dot.LA's editorial intern. She is currently a senior at the University of Southern California, studying journalism and English literature. She previously reported for the campus publications The Daily Trojan and Annenberg Media.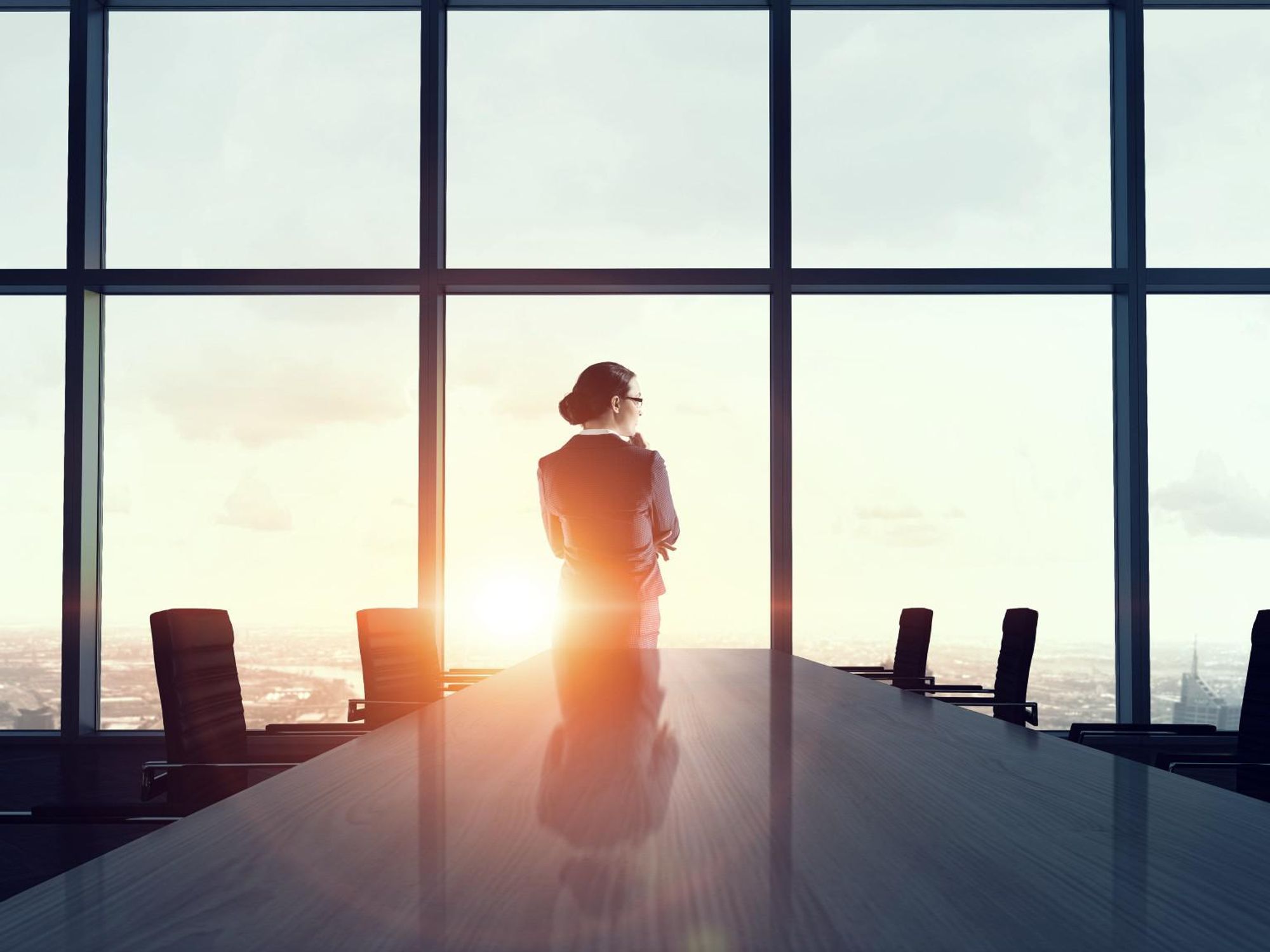 Female founder and funders explored how female founders and investors are navigating the landscape during dot.LA's recent strategy session. Watch the full video, and read our takeaways here:
---

Watch: Fundraising for Female Founders
Five Tips for Women Entrepreneurs Raising Money
Female founders are gaining ground in venture capital, but the funding gap between genders remains broad. ILIA founder Sasha Plavsic, Rael CEO and co-founder Yanghee Paik, Bank of America Senior Vice President and Market Manager Grace Kangdani and Upfront Ventures Partner Aditi Maliwal explored how female founders and investors are navigating the landscape during dot.LA's recent strategy session.
---
One of the biggest initial challenges for women entrepreneurs with female-focused products is convincing investors of their value.
Yanghee Paik, founder of Rael, said that because her company's products are centered around feminine care and feminine health, it could be difficult to explain to male investors why Rael was so necessary.

"There have been a lot of big companies who have been pushing some new innovations, but none of them has been really focused on the need or the natural aspect of feminine care products," said Paik. "That took a lot of effort for us — to really do a lot of pitching with a lot of education about the products' industry itself."
But when founders — not just female founders — know their markets, their value proposition and build their network, they have the tools for success.
Grace Kangdani, senior vice president at Bank of America shared key characteristics of successful presentations, products and companies.
"A lot of the people with the checkbook, let's be honest, it's still male dominated," said Kangdani. "Have (a) network of people and different kinds of people. If you're selling a women-specific targeted product, have men in the mix to bounce off ideas, [to see if] it's resonating with them too. Know your product. Know your value proposition ... build your network and build your tribe."

Relationships are key when building a team.
Rael's founding team is a group of three women, including Paik, and she shared how they support each other through the ups and downs of running a company.
"Being an entrepreneur is a very lonely journey, and sometimes you need the support from your team or co-founders or investors. It's always the easiest [when you] have co-founders to talk about the challenges," said Paik.
Sasha Plavsic, founder of the makeup brand ILIA shared that because she started very grassroots, surrounding herself with a strong network was key to expanding her company.
"In business, it's ultimately about relationships and building that trust, and it doesn't matter what stage you're at," Plavsic said. "But definitely in the earlier stages it is more of a challenge, and [if] you do need some people skills and if you don't have it, you need a partner that will need to bring it."
Access, successfully presenting your company and your value and confidence are key for female founders to break into male-dominated spaces.
Upfront Ventures partner Aditi Maliwal has an extensive background in fintech, a space that is still extremely male dominated, and finds value in seeking out other women in the industry.
"There aren't enough opportunities for female founders to get in front of a whole variety of other people," Maliwal said. "I relate very well with [female founders] and so I want to be able to help my demographic. That being said, that's not to say that I don't want to spend time with other demographics — I absolutely do. I just want to find ways to have alignment in my values and hopefully their values."
Genuinely listening to groups outside your own demographic is key to promoting gender parity and supporting minority entrepreneurs.
That goes beyond just finding individuals from other backgrounds — it means truly listening to people and their motivations, even when it doesn't directly benefit you.

"It's pretty important to ensure that you're sort of giving space to these people, giving space to female founders giving them space to speak, to come in and be able to pitch, even if it's not necessarily a space that you would invest in," Maliwal said. "Ensure that you're spending time actually, getting to know the founder and not just … because you're a woman or you're such and such demographic, but [asking] 'what's your story?'"
About the Speakers: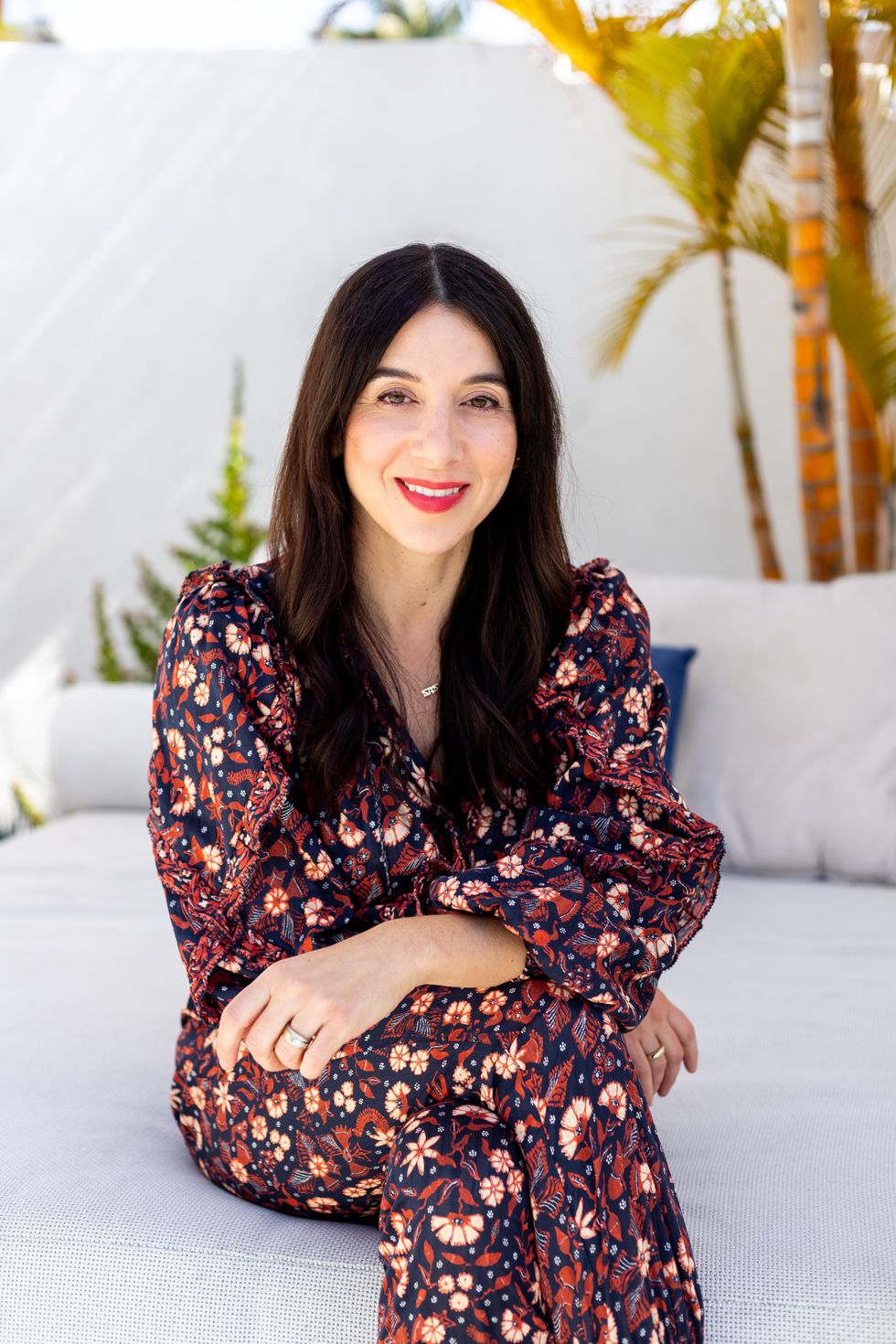 Sasha Plavsic, founder of ILIA Beauty
Sasha Plavsic, Founder of ILIA Beauty
Born in Vancouver and raised in a rural, ocean-side setting just outside the city. Sasha's interests fell into design, studying typography in London and New York. She found herself in Los Angeles in 2006 and spent several years working as a branding executive within the fashion and beauty industries. After moving home to Vancouver for a brief sabbatical, her mother encouraged her to read the ingredient list on her favorite lip balm. Sasha was shocked to discover many of the ingredients were not safe, and it's something she used daily. The challenge was set: re-create her favorite lip balm so that it would be safe, effective and natural. And so the story of ILIA began. Sasha currently resides near ILIA's headquarters in Laguna Beach, CA with her husband and two young daughters.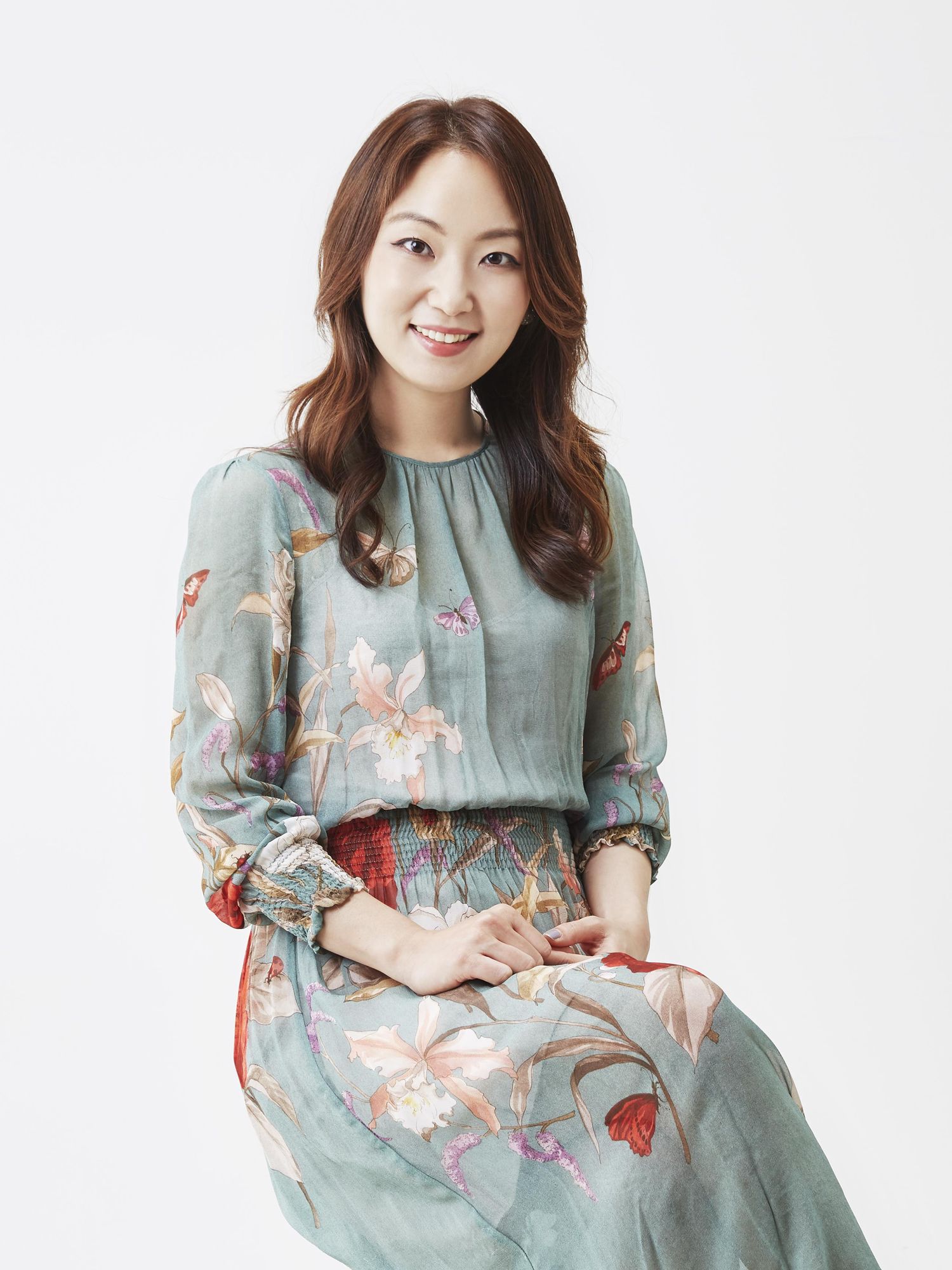 Yanghee Paik, ceo and co-founder of Rael
Yanghee Paik, CEO and Co-Founder of Rael 
Yanghee Paik is the co-founder and CEO of Rael, an L.A.-based clean feminine care and skincare startup founded by three female entrepreneurs in 2017. As a seasoned professional with nearly 15 years of experience in corporate strategy, sales and marketing, and global expansion, Yanghee has been the driving force in growing Rael as a trusted organic feminine care brand, expanding its reach beyond digital platforms and the U.S. market. She is deeply passionate about making positive impact on women's lives and growing Rael as a holistic personal care brand for women that provides innovative, clean, and effective solutions around their hormonal cycle and life. A native of Seoul, Korea, Yanghee earned her MBA from Harvard Business School and received a B.A. degree in business from Seoul National University. Now she considers L.A. her home and loves its sunny weather, diverse culture and excellent Korean food.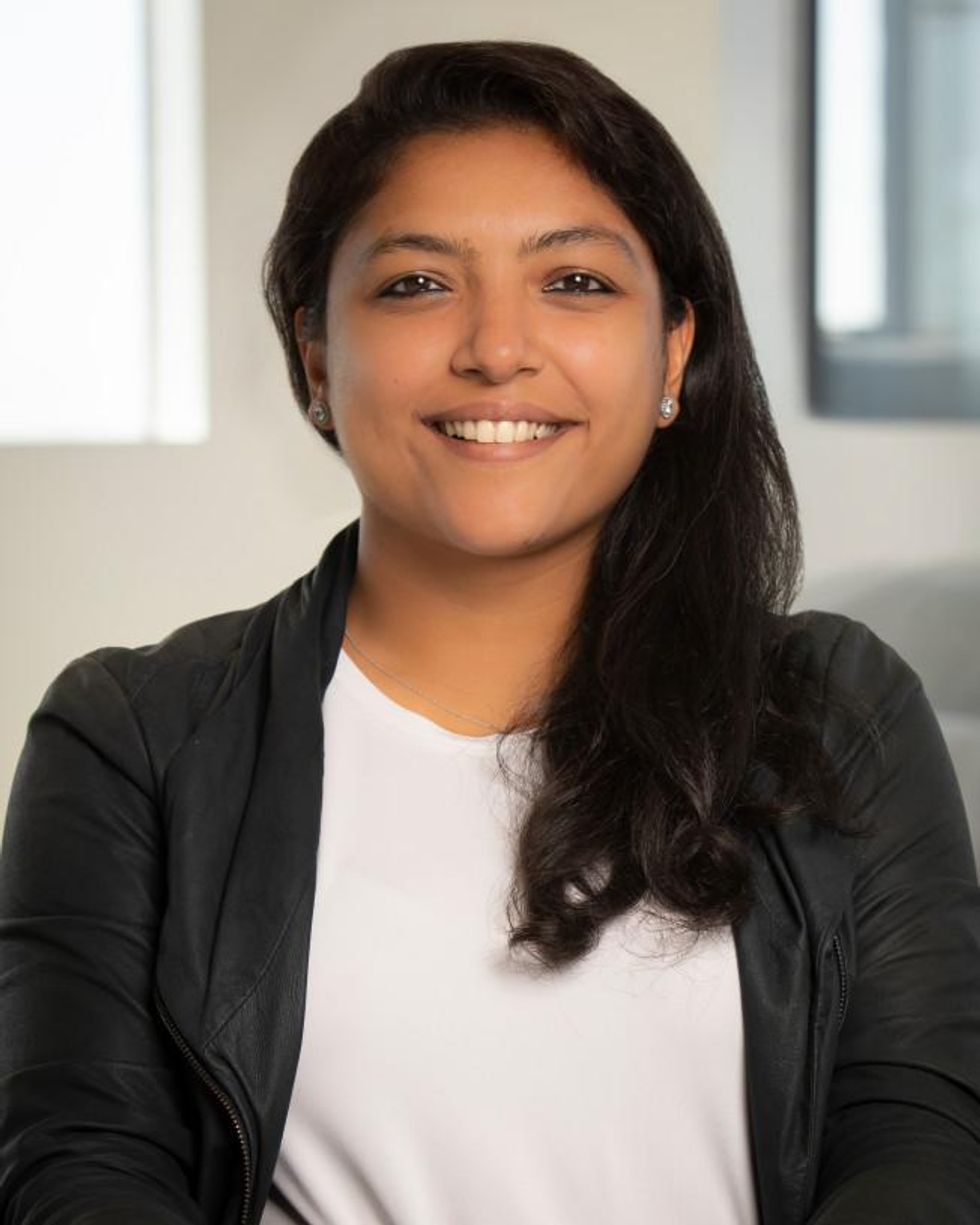 Aditi Maliwal, partner at Upfront Ventures
Aditi Maliwal, Partner at Upfront Ventures 
Aditi leverages her operating experience and global perspective to invest in and support the highest-potential founders and teams. Before joining Upfront, Aditi was a product manager on the Next Billion Users team at Google, in a hybrid role leading investments in and building product for companies in emerging markets. Previously she worked on the corporate development team at Google, leading acquisitions across various sectors including AI, messaging and media. Prior to Google she worked in early-stage venture at Crosslink Capital leading investments in BetterUp, Chime and PowerToFly, and before that in investment banking at Deutsche Bank, in the technology banking group. She holds a B.A. in psychology from Stanford University and has lived between India, Hong Kong, Singapore and San Francisco.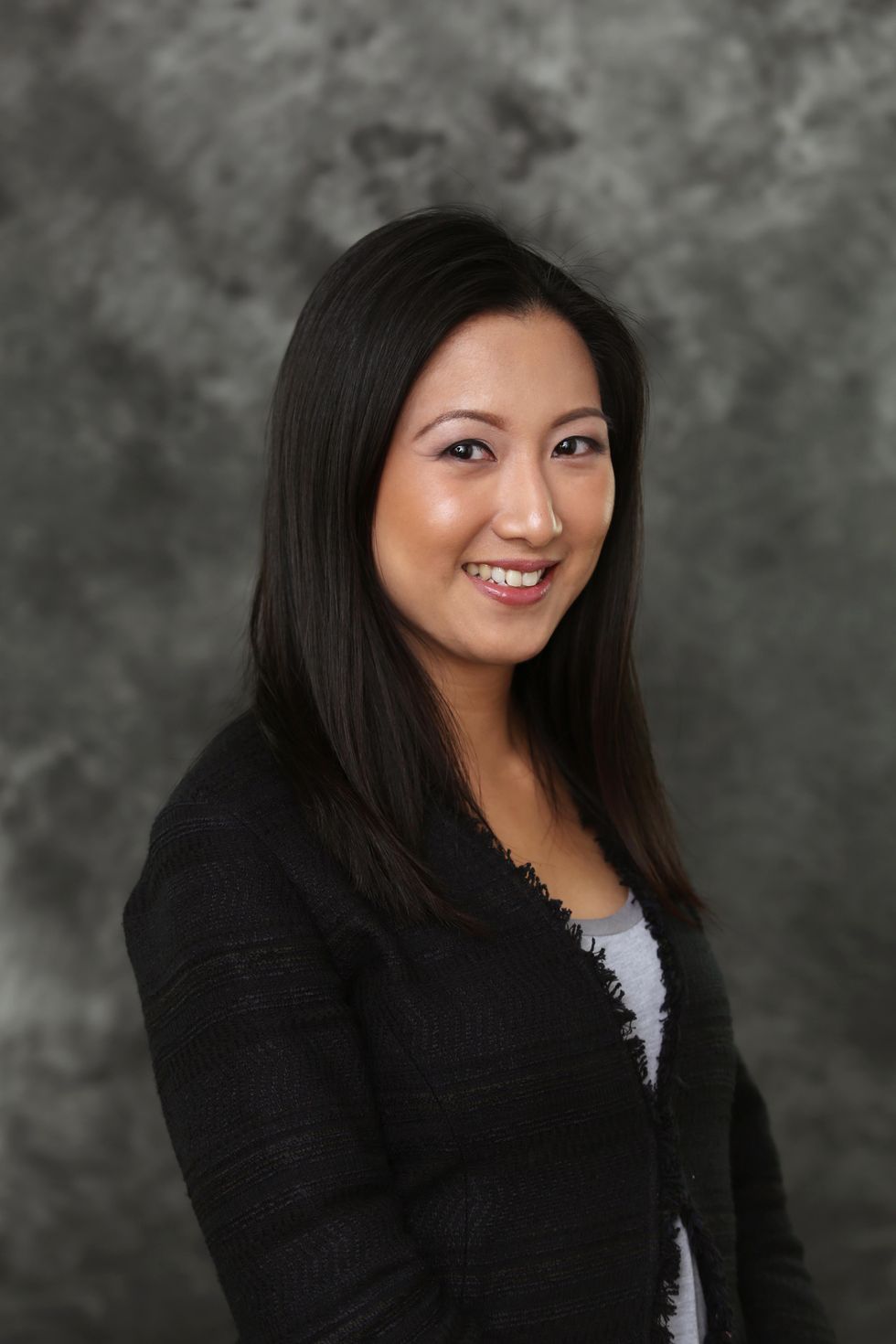 Grace Kangdani, senior vice president, market manager at Bank of America
Grace Kangdani, Senior Vice President, Market Manager at Bank of America 
Grace Kangdani is Market Manager of the L.A. Metro Business Banking team, leading a team of relationship managers who work with clients to proactively provide strategic advice and integrated financial solutions. Core capabilities include credit and financing solutions, treasury management, long-term fixed rate commercial mortgage (conventional and SBA 504), equipment finance and merchant processing.
In January 2019, Grace was recognized by the Los Angeles Business Journal as one of the Top Women in Banking. In December 2020, she was named in 2020 Thriving in Their 40s, a list of Top Professionals in Los Angeles, as recognized by Los Angeles Business Journal. She currently attends Pacific Coast Banking School, at University of Washington.
Active in the community, Grace serves on the Board of Trustees of P.S. Arts, a nonprofit organization that provides high-quality arts education programs in underserved public schools and communities. She is also Board Member for Women's Leadership Council, a women networking organization built around the spirit of both professional and personal accomplishment through collaboration, inspiration and support.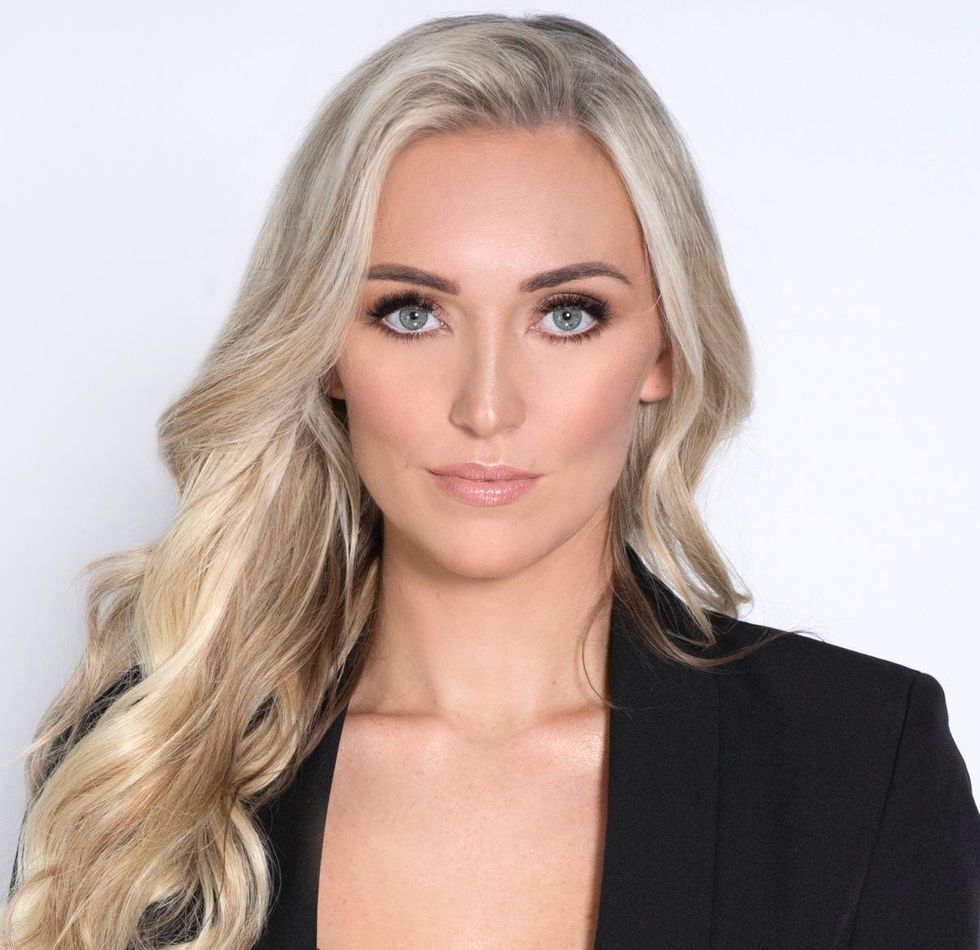 Kelly O'Grady, chief host and correspondent at dot.LA
Kelly O'Grady, Chief Host & Correspondent at dot.LA
Kelly O'Grady is dot.LA's chief host & correspondent. Kelly serves as dot.LA's on-air talent, and is responsible for designing and executing all video efforts. A former management consultant for McKinsey, and TV reporter for NESN, she also served on Disney's Corporate Strategy team, focusing on M&A and the company's direct-to-consumer streaming efforts. Kelly holds a bachelor's degree from Harvard College and an MBA from Harvard Business School. A Boston native, Kelly spent a year as Miss Massachusetts USA, and can be found supporting her beloved Patriots every Sunday come football season.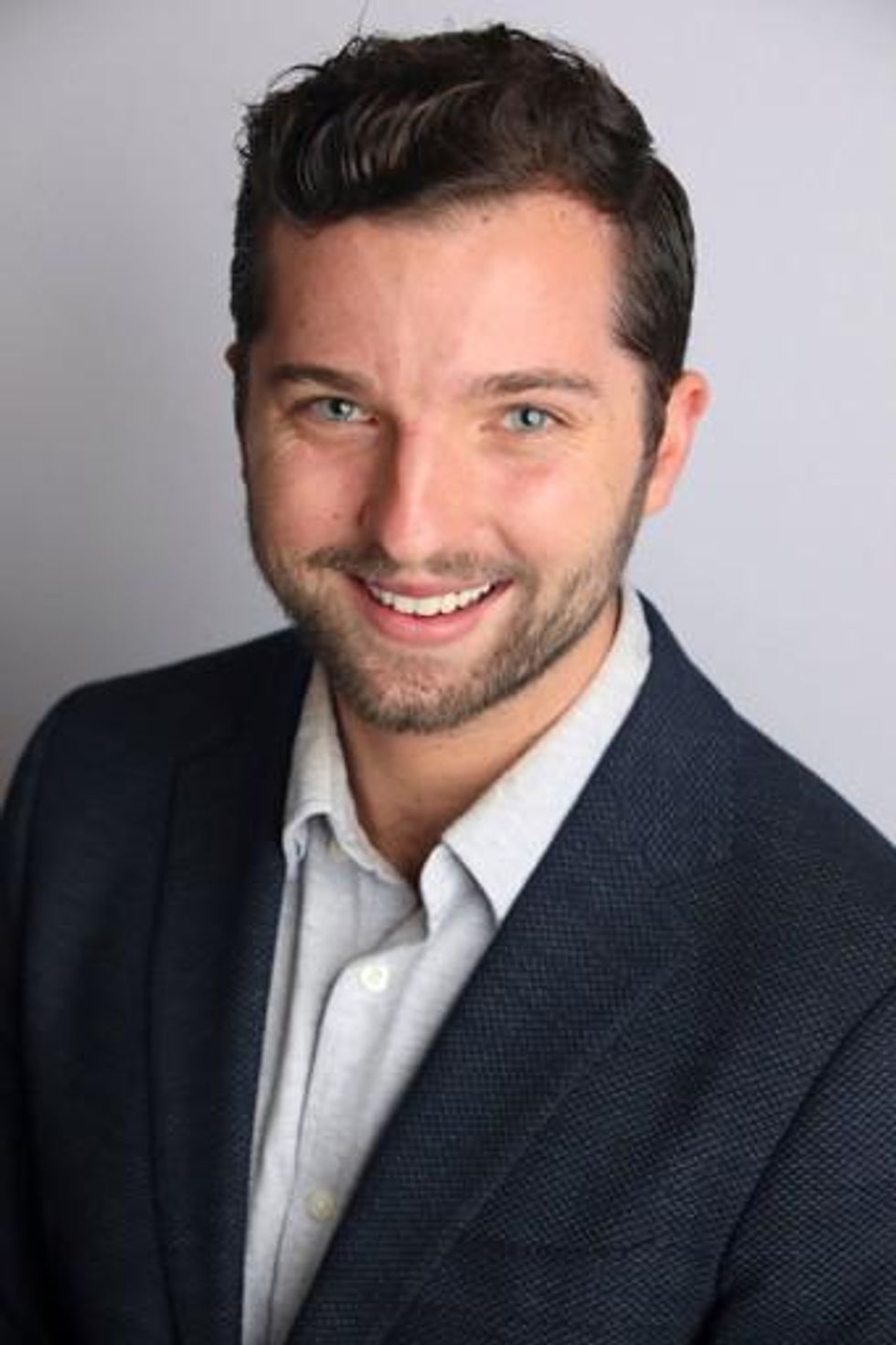 Sam Adams, co-founder and ceo of dot.LA
Sam Adams, Co-Founder and CEO of dot.LA
Sam Adams serves as chief executive of dot.LA. A former financial journalist for Bloomberg and Reuters, Adams moved to the business side of media as a strategy consultant at Activate, helping legacy companies develop new digital strategies. Adams holds a bachelor's degree from Harvard College and an MBA from the University of Southern California. A Santa Monica native, he can most often be found at Bay Cities deli with a Godmother sub or at McCabe's with a 12-string guitar. His favorite colors are Dodger blue and Lakers gold.
Breanna De Vera
Breanna de Vera is dot.LA's editorial intern. She is currently a senior at the University of Southern California, studying journalism and English literature. She previously reported for the campus publications The Daily Trojan and Annenberg Media.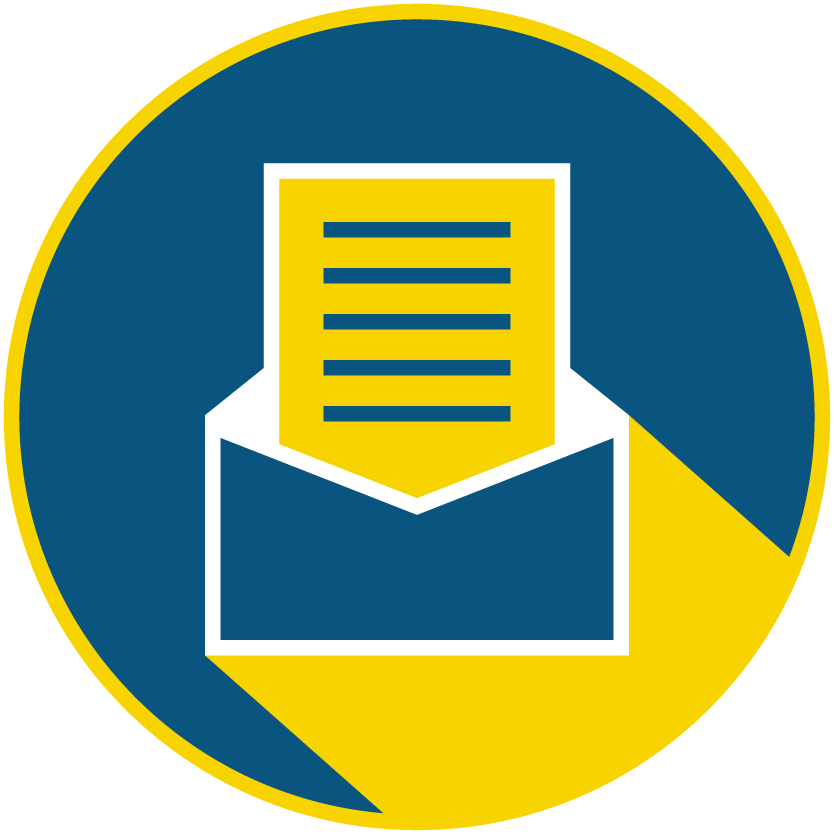 Subscribe to our newsletter to catch every headline.
Christian Hetrick
Christian Hetrick is dot.LA's Entertainment Tech Reporter. He was formerly a business reporter for the Philadelphia Inquirer and reported on New Jersey politics for the Observer and the Press of Atlantic City.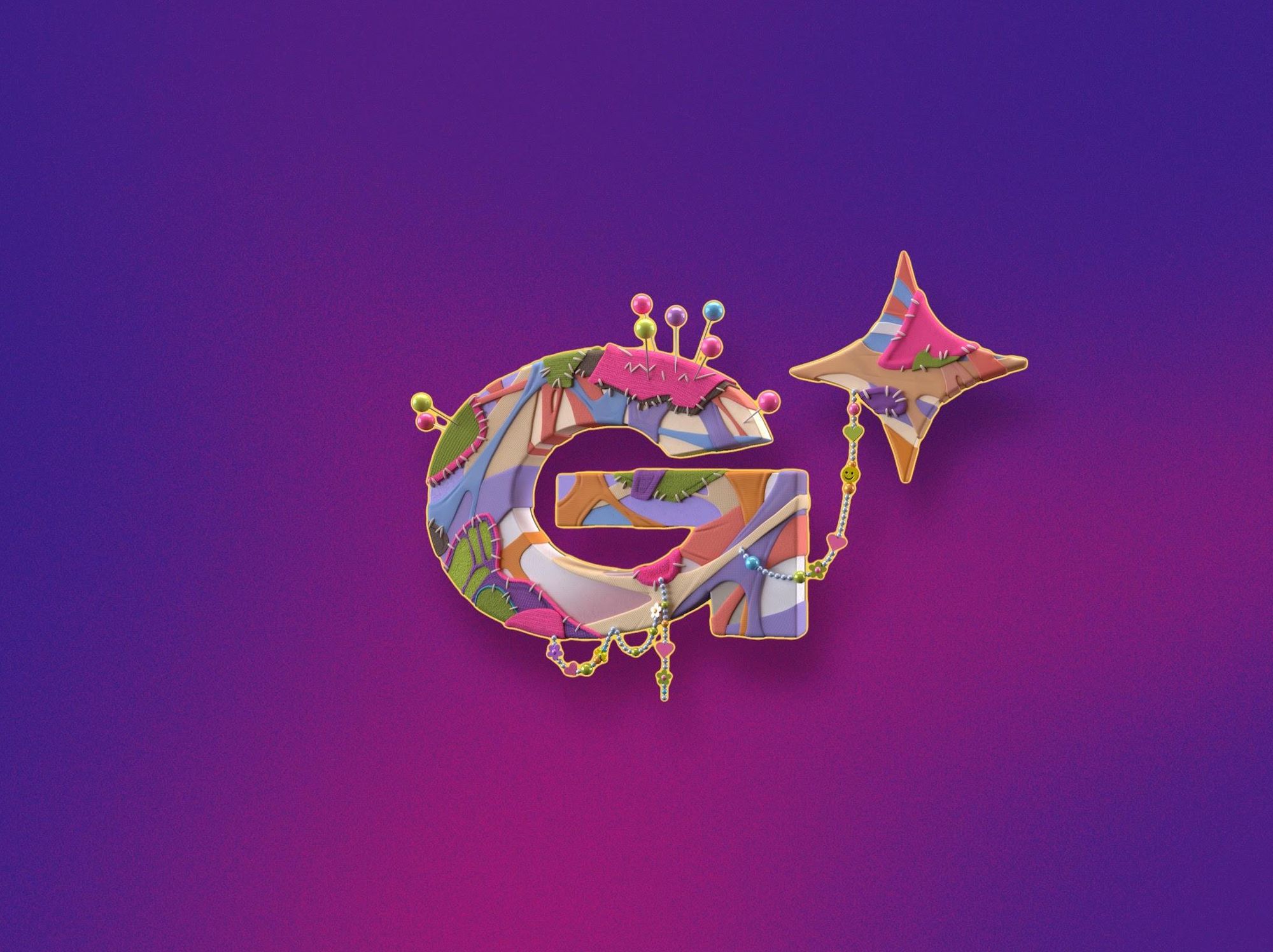 When avatar startup Genies raised $150 million in April, the company released an unusual message to the public: "Farewell."
The Marina del Rey-based unicorn, which makes cartoon-like avatars for celebrities and aims to "build an avatar for every single person on Earth," didn't go under. Rather, Genies announced it would stay quiet for a while to focus on building avatar-creation products.
Genies representatives told dot.LA that the firm is now seeking more creators to try its creation tools for 3D avatars, digital fashion items and virtual experiences. On Thursday, the startup launched a three-week program called DIY Collective, which will mentor and financially support up-and-coming creatives.
Similar programs are common in the startup world and in the creator economy. For example, social media companies can use accelerator programs not only to support rising stars but to lure those creators—and their audiences—to the company's platforms. Genies believes avatars will be a crucial part of the internet's future and is similarly using its program to encourage creators to launch brands using Genies' platform.
"I think us being able to work hands on with this next era—this next generation of designers and entrepreneurs—not only gets us a chance to understand how people want to use our platform and tools, but also allows us to nurture those types of creators that are going to exist and continue to build within our ecosystem," said Allison Sturges, Genies' head of strategic partnerships.
DIY Collective's initial cohort will include roughly 15 people, Sturges said. They will spend three weeks at the Genies headquarters, participating in workshops and hearing from CEOs, fashion designers, tattoo artists and speakers from other industries, she added. Genies will provide creatives with funding to build brands and audiences, though Sturges declined to share how much. By the end of the program, participants will be able to sell digital goods through the company's NFT marketplace, The Warehouse. There, people can buy, sell and trade avatar creations, such as wearable items.
Genies will accept applications for the debut program until Aug. 1. It will kick off on Aug. 8, and previous experience in digital fashion and 3D art development is not required.
Sturges said that the program will teach people "about the tools and capabilities that they will have" through Genies' platform, as well as "how to think about building their own avatar ecosystem brands and even their own audience."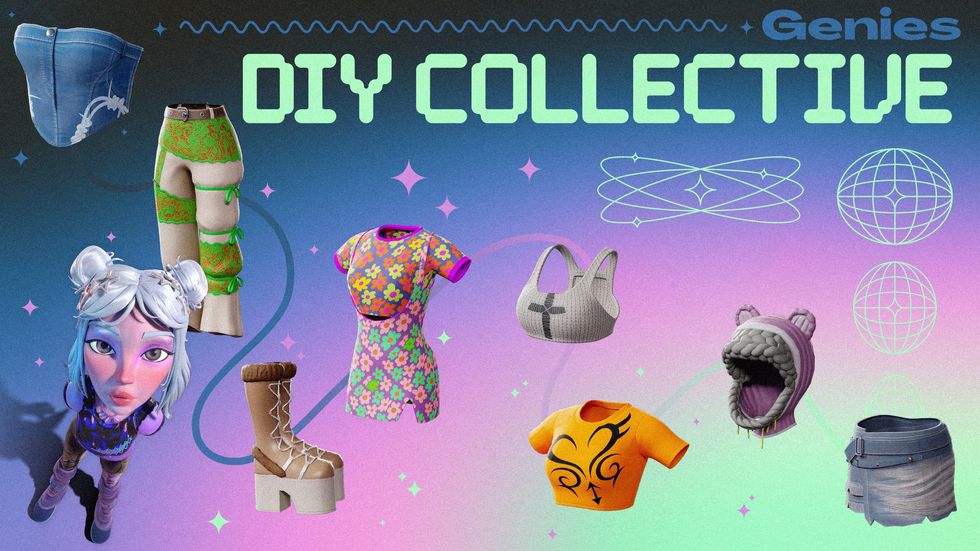 Image courtesy of Genies
Founded in 2017, Genies established itself by making avatars for celebrities from Rihanna to Russell Westbrook, who have used the online lookalikes for social media and sponsorship opportunities. The 150-person company, which has raised at least $250 million to date, has secured partnerships with Universal Music Group and Warner Music Group to make avatars for each music label's entire roster of artists. Former Disney boss Bob Iger joined the company's board in March.
The company wants to extend avatars to everyone else. Avatars—digital figures that represent an individual—may be the way people interact with each other in the 3D virtual worlds of the metaverse, the much-hyped iteration of the internet where users may one day work, shop and socialize. A company spokesperson previously told dot.LA that Genies has been beta testing avatar creator tools with invite-only users and gives creators "full ownership and commercialization rights" over their creations collecting a 5% transaction fee each time an avatar NFT is sold.
"It's an opportunity for people to build their most expressive and authentic self within this digital era," Sturges said of avatars.
The company's call for creators could be a sign that Genies is close to rolling out the Warehouse and its tools publicly. Asked what these avatar tools might look like, the startup went somewhat quiet again.
Allison Sturges said, "I think that's probably something that I'll hold off on sharing. We will be rolling some of this out soon."
Christian Hetrick
Christian Hetrick is dot.LA's Entertainment Tech Reporter. He was formerly a business reporter for the Philadelphia Inquirer and reported on New Jersey politics for the Observer and the Press of Atlantic City.
Christian Hetrick
Christian Hetrick is dot.LA's Entertainment Tech Reporter. He was formerly a business reporter for the Philadelphia Inquirer and reported on New Jersey politics for the Observer and the Press of Atlantic City.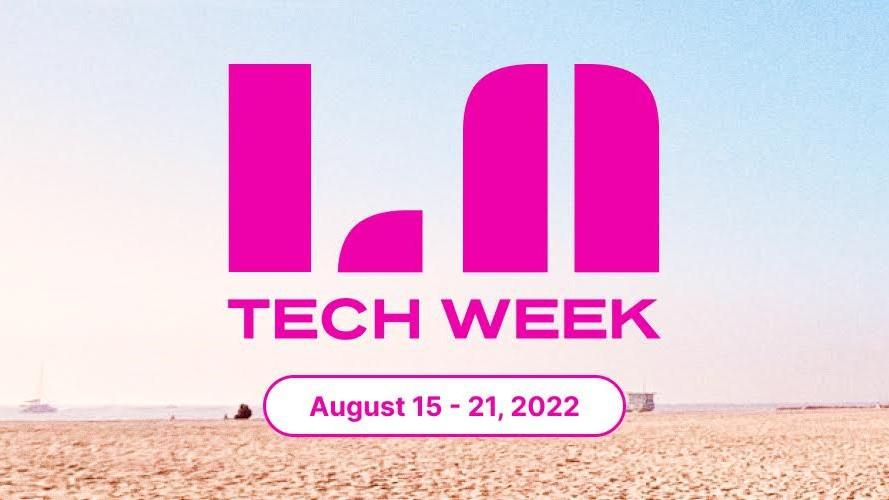 LA Tech Week—a weeklong showcase of the region's growing startup ecosystem—is coming this August.
The seven-day series of events, from Aug. 15 through Aug. 21, is a chance for the Los Angeles startup community to network, share insights and pitch themselves to investors. It comes a year after hundreds of people gathered for a similar event that allowed the L.A. tech community—often in the shadow of Silicon Valley—to flex its muscles.
From fireside chats with prominent founders to a panel on aerospace, here are some highlights from the roughly 30 events happening during LA Tech Week, including one hosted by dot.LA.
DoorDash's Founding Story: Stanley Tang, a cofounder and chief product officer of delivery giant DoorDash, speaks with Pear VC's founding managing partner, Pejman Nozad. They'll discuss how to grow a tech company from seed stage all the way to an initial public offering. Aug. 19 at 10 a.m. to 12 p.m. in Santa Monica.
The Founders Guide to LA: A presentation from dot.LA cofounder and executive chairman Spencer Rascoff, who co-founded Zillow and served as the real estate marketplace firm's CEO. Aug. 16 from 6 p.m. to 9 p.m. in Brentwood.
Time To Build: Los Angeles: Venture capital firm Andreessen Horowitz (a16z) hosts a discussion on how L.A. can maintain its momentum as one of the fastest-growing tech hubs in the U.S. Featured speakers include a16z general partners Connie Chan and Andrew Chen, as well as Grant Lafontaine, the cofounder and CEO of shopping marketplace Whatnot. Aug. 19 from 2 p.m. to 8 p.m. in Santa Monica.
How to Build Successful Startups in Difficult Industries: Leaders from Southern California's healthcare and aerospace startups gather for panels and networking opportunities. Hosted by TechStars, the event includes speakers from the U.S. Space Force, NASA Jet Propulsion Lab, Applied VR and University of California Irvine. Aug. 15 from 1 p.m. to 5 p.m. in Culver City.
LA Tech Week Demo Day: Early stage startups from the L.A. area pitch a panel of judges including a16z's Andrew Chen and Nikita Bier, who co-founded the Facebook-acquired social media app tbh. Inside a room of 100 tech leaders in a Beverly Hills mansion, the pitch contest is run by demo day events platform Stonks and live-in accelerator Launch House. Aug. 17 from 12:30 p.m. to 3 p.m. in Beverly Hills.
Registration information and a full list of LA Tech Week events can be found here.
From Your Site Articles
Related Articles Around the Web
Christian Hetrick
Christian Hetrick is dot.LA's Entertainment Tech Reporter. He was formerly a business reporter for the Philadelphia Inquirer and reported on New Jersey politics for the Observer and the Press of Atlantic City.
David Shultz
David Shultz is a freelance writer who lives in Santa Barbara, California. His writing has appeared in The Atlantic, Outside and Nautilus, among other publications.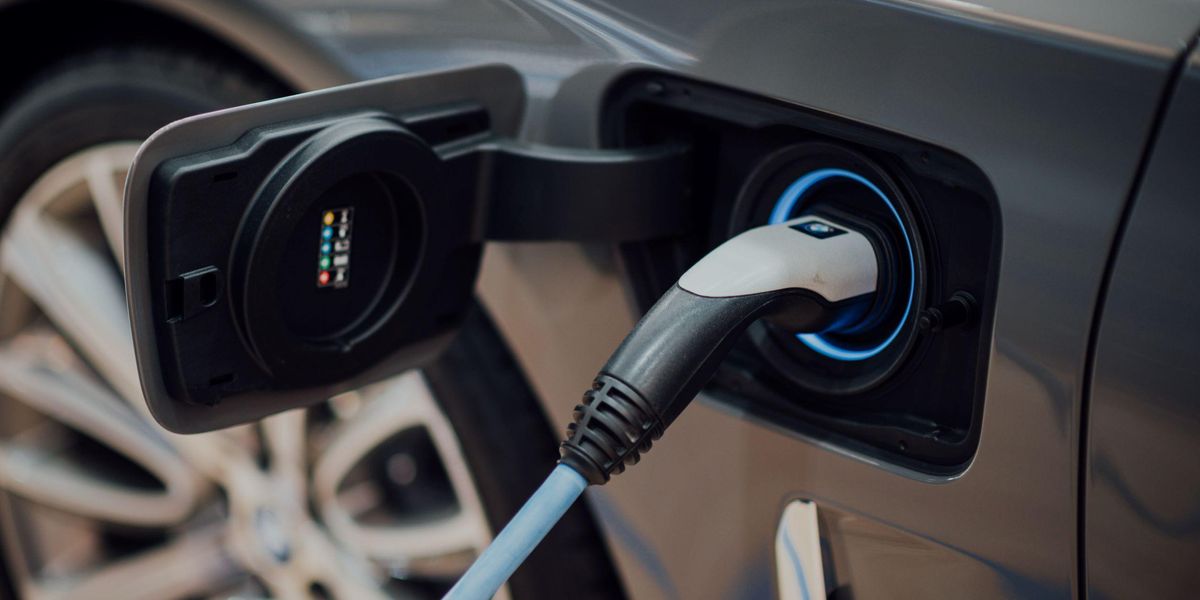 CHUTTERSNAP

Like a zombie from the grave, the husk of President Biden's Build Back Better legislation is on the table again thanks to an abrupt about face from Senator Joe Manchin (D-WV).

The bill, which is now being called the Inflation Reduction Act, has yet to be codified into law and still has to clear several political hurdles, but getting Manchin was by far the biggest.
If the act passes, it would include numerous changes to the electric vehicle buying rebate system, which will impact which EVs and which buyers are eligible for the cashback. There's a lot to unpack here (the full draft of the bill can be read here[PDF]), but here are the biggest takeaways:
1.The total amount available for rebate remains $7,500, but now it comes in the form of cash back at the time of purchase instead of a tax return.
2.Rebates will only be available to people below a certain income threshold. The rebates will not be available to individuals who make more than $150,000/yr or to households making more than $300,000/yr.
3.The rebates only apply to vehicles below a certain price threshold. Cars priced above $55,000 will not qualify. Neither will trucks, vans, and SUVs over $80,000.
4.The rebate will only apply to vehicles that are primarily assembled in North America. Primarily is the key word here, and things quickly get complicated. Different percentage thresholds will apply for different mineral and battery components. To start, at least 40% of the minerals used in the vehicle and 50% of the battery components must come from North America, but these percentages increase every year. If the vehicle passes either the battery threshold test or the mineral threshold test, but not both, buyers may still be eligible for half of the total rebate ($3,750).
5.Manufacturer caps eliminated. Under the previous system manufacturers could only offer rebates on their first 200,000 EV sales. Only Tesla, Toyota, and GM have reached the cap so far, but Ford and Nissan are also getting close.
6.The act introduces a used vehicle credit, which offers buyers a tax credit equal to 30% of the purchase cost of a used EV up to $4,000, and only applies to used vehicles that are sold for less than $25,000 and more than two years old. (There are a handful of limitations here. Outlined on pages 388-391.)
7.The new credit system would not take effect until January 1, 2023. If you buy an EV before the bill is signed, you're eligible for the current rebate system even if the vehicle isn't delivered until 2023. Any existing contracts under the current system will remain valid.
Yes, but what does it all mean?
"I think they're mostly steps in the right direction, at least with the EV subsidies part," said John Helveston, a researcher at George Washington University, who studies electric vehicle pricing incentives.
Overall, the proposed legislation takes quite a few strides toward making EVs more affordable and easier to sell. The introduction of the used vehicle credit, especially, may expand the EV market to a much wider swath of the middle class.
"The used [car] market is more than twice as big," says Helveston. "If there's 17 million new cars, there's like 40 million used cars sold every year. And the only way you're going to get EVs in the hands of people who aren't super rich is through that used market."
Restricting the used vehicle credit to sales under $25,000 is a strange choice. It makes sense that legislators don't want this being used as a loophole for luxury car sales, but a 2-year-old Tesla Model 3 would easily sell above $25,000. A limit of $40,000 or $50,000, might have a broader impact as used EVs will soon hover around that price point
Removing the 200,000 manufacturer cap is also huge, as it swaps a carrot for a stick. Now the best best-selling EVs are again eligible for the rebates, instead of being punished for their success.
It's also easy to see that there are a bunch of provisions aimed at making sure the money goes to people who actually need it. Capping the price of eligible vehicles and setting buyer income limits means that rebates won't go to ultra-luxury cars being purchased by people who hardly need the help. Transitioning the rebate from a tax return to cashback at the time of purchase may also be a boon to the middle class, as I've written about previously here. "If you're cutting out the high-end buyerr, based on income or the high price of the car, that's fine," Helveston told dot.LA. "Those people will probably buy it anyway for other reasons, because they like it."
The last big theme in the reworked legislation planis the emphasis on North American assembly. Setting thresholds that increase over time prioritizes manufacturers who have plants on this continent, while acting as a deterrent for foreign model purchases.
This is probably the biggest variable in terms of creating winners and losers on the manufacturing side, and it's hard to say at this point if this will accelerate North American EV development, or dissuading all but the very wealthy from importing foreign cars. Either way it's clearly aimed at protecting and growing American business. Notably, almost every major foreign manufacturer already has plants somewhere in North America, so this may be as protectionist as it initially appears.
Who are the winners?
Tesla, GM, and Chevy.
Lifting the manufacturer cap means that Tesla and GM are big winners here. Not all of their cars will qualify, but many will.
The base model Ford F-150 Lightning should also qualify. Chevy is a winner because the 2023 Bolt starts at $27,200 MSRP, meaning the car drops below the 20k threshold after rebate. That's pretty good. The upcoming Chevy Blazer, Equinox, and Silverado will also all meet the manufacturing requirements, at least.
Who are the losers?
Volkswagen, Polestar, Kia, and Hyundai. Cars from these manufacturers won't qualify unless/until they move assembly to North America. Volkswagen and Hyundai are planning to open US assembly plants, but they may not come online for months or even years, which would put the companies at a disadvantage in the short term. Kia and Hyundai do have U.S. manufacturing plants, but they're not currently configured to produce EVs.
What's up with the SoCal companies?
Rivian should be largely unaffected. Both the base model R1S and R1T sneak in below the $80k cap, and both models are assembled in North America. Higher spec versions of the vehicles will exceed the threshold, though. The company was also nowhere near the 200,000 vehicle cap.
Mullen Automotive has yet to make a car, but its first offering, the DragonFly, will exceed the price caps substantially. For the future though, the company says it's pleased with the language of the legislation. "[O]ur Mullen FIVE EV Crossover will most definitely qualify. This will be 100% built in the U.S. at our Tunica MS plant or another US plant that might be coming up for us," says Jason Putnam, VP of Marketing at Mullen. "[O]ur EV Cargo VAN might also qualify. We are also in a good spot right now on the battery requirements for US material percentage."
Faraday Future also does not yet have a car available for purchase, but its first proposed models, the FF91, will likely cost well north of $100,000, meaning the rebates won't apply despite the company building their vehicles in Hanford, CA. It's also unclear where their batteries are being sourced from and what their mineral supply chain looks like.
What to watch
First and foremost, the legislation hasn't passed yet, so keep checking in here for the latest details. It will also be interesting to see if manufacturers raise their prices significantly if the bill passes. And what recourse–if any–will consumers have against such a hike? Will the price caps put pressure on manufacturers to hit the $54,999 and $79,999 mark?
David Shultz
David Shultz is a freelance writer who lives in Santa Barbara, California. His writing has appeared in The Atlantic, Outside and Nautilus, among other publications.