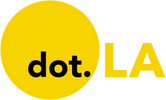 Get in the KNOW  
  on LA Startups & Tech  
X
Breanna De Vera
Breanna de Vera is dot.LA's editorial intern. She is currently a senior at the University of Southern California, studying journalism and English literature. She previously reported for the campus publications The Daily Trojan and Annenberg Media.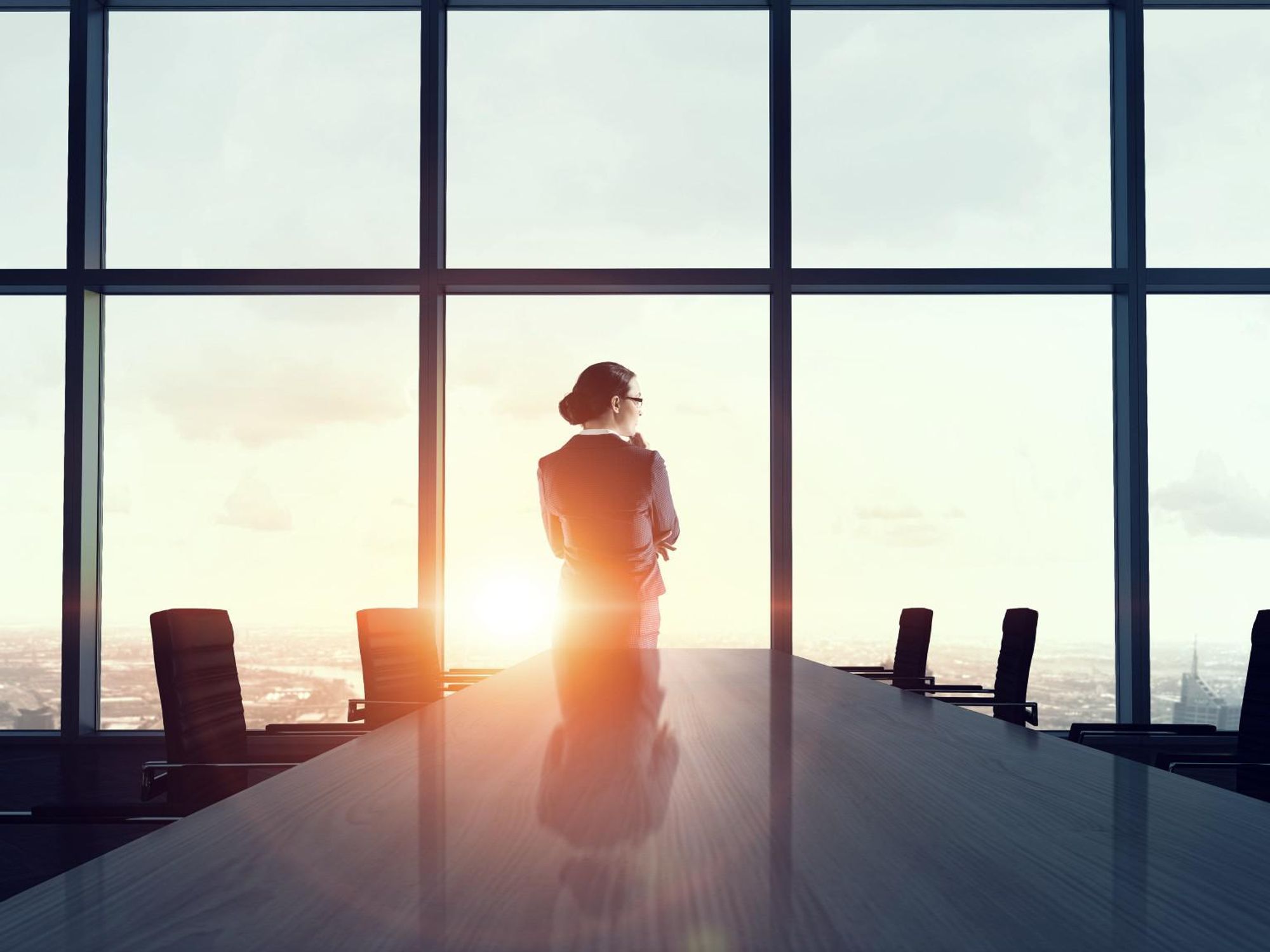 Female founder and funders explored how female founders and investors are navigating the landscape during dot.LA's recent strategy session. Watch the full video, and read our takeaways here:
---

Watch: Fundraising for Female Founders
Five Tips for Women Entrepreneurs Raising Money
Female founders are gaining ground in venture capital, but the funding gap between genders remains broad. ILIA founder Sasha Plavsic, Rael CEO and co-founder Yanghee Paik, Bank of America Senior Vice President and Market Manager Grace Kangdani and Upfront Ventures Partner Aditi Maliwal explored how female founders and investors are navigating the landscape during dot.LA's recent strategy session.
---
One of the biggest initial challenges for women entrepreneurs with female-focused products is convincing investors of their value.
Yanghee Paik, founder of Rael, said that because her company's products are centered around feminine care and feminine health, it could be difficult to explain to male investors why Rael was so necessary.

"There have been a lot of big companies who have been pushing some new innovations, but none of them has been really focused on the need or the natural aspect of feminine care products," said Paik. "That took a lot of effort for us — to really do a lot of pitching with a lot of education about the products' industry itself."
But when founders — not just female founders — know their markets, their value proposition and build their network, they have the tools for success.
Grace Kangdani, senior vice president at Bank of America shared key characteristics of successful presentations, products and companies.
"A lot of the people with the checkbook, let's be honest, it's still male dominated," said Kangdani. "Have (a) network of people and different kinds of people. If you're selling a women-specific targeted product, have men in the mix to bounce off ideas, [to see if] it's resonating with them too. Know your product. Know your value proposition ... build your network and build your tribe."

Relationships are key when building a team.
Rael's founding team is a group of three women, including Paik, and she shared how they support each other through the ups and downs of running a company.
"Being an entrepreneur is a very lonely journey, and sometimes you need the support from your team or co-founders or investors. It's always the easiest [when you] have co-founders to talk about the challenges," said Paik.
Sasha Plavsic, founder of the makeup brand ILIA shared that because she started very grassroots, surrounding herself with a strong network was key to expanding her company.
"In business, it's ultimately about relationships and building that trust, and it doesn't matter what stage you're at," Plavsic said. "But definitely in the earlier stages it is more of a challenge, and [if] you do need some people skills and if you don't have it, you need a partner that will need to bring it."
Access, successfully presenting your company and your value and confidence are key for female founders to break into male-dominated spaces.
Upfront Ventures partner Aditi Maliwal has an extensive background in fintech, a space that is still extremely male dominated, and finds value in seeking out other women in the industry.
"There aren't enough opportunities for female founders to get in front of a whole variety of other people," Maliwal said. "I relate very well with [female founders] and so I want to be able to help my demographic. That being said, that's not to say that I don't want to spend time with other demographics — I absolutely do. I just want to find ways to have alignment in my values and hopefully their values."
Genuinely listening to groups outside your own demographic is key to promoting gender parity and supporting minority entrepreneurs.
That goes beyond just finding individuals from other backgrounds — it means truly listening to people and their motivations, even when it doesn't directly benefit you.

"It's pretty important to ensure that you're sort of giving space to these people, giving space to female founders giving them space to speak, to come in and be able to pitch, even if it's not necessarily a space that you would invest in," Maliwal said. "Ensure that you're spending time actually, getting to know the founder and not just … because you're a woman or you're such and such demographic, but [asking] 'what's your story?'"
About the Speakers: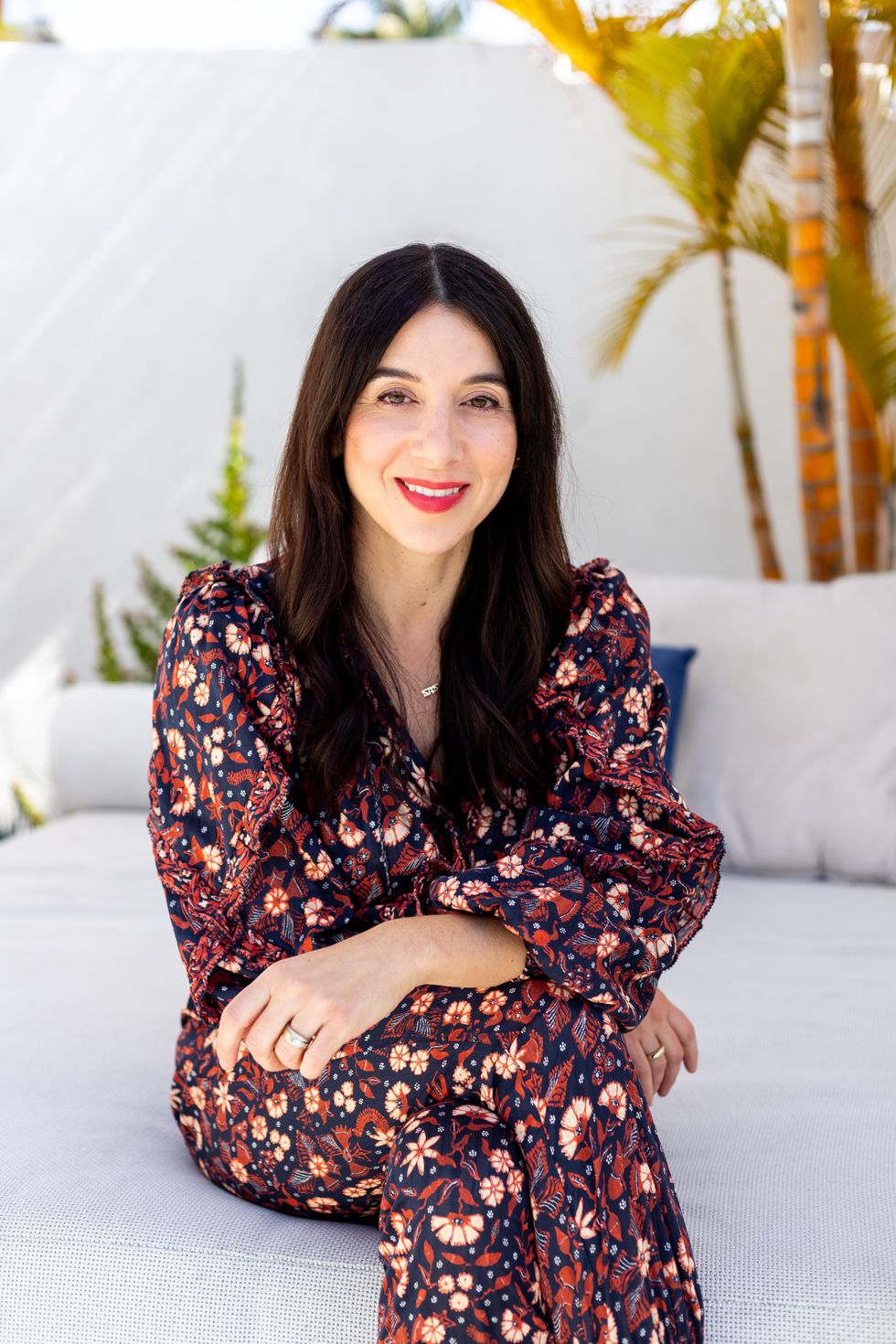 Sasha Plavsic, founder of ILIA Beauty
Sasha Plavsic, Founder of ILIA Beauty
Born in Vancouver and raised in a rural, ocean-side setting just outside the city. Sasha's interests fell into design, studying typography in London and New York. She found herself in Los Angeles in 2006 and spent several years working as a branding executive within the fashion and beauty industries. After moving home to Vancouver for a brief sabbatical, her mother encouraged her to read the ingredient list on her favorite lip balm. Sasha was shocked to discover many of the ingredients were not safe, and it's something she used daily. The challenge was set: re-create her favorite lip balm so that it would be safe, effective and natural. And so the story of ILIA began. Sasha currently resides near ILIA's headquarters in Laguna Beach, CA with her husband and two young daughters.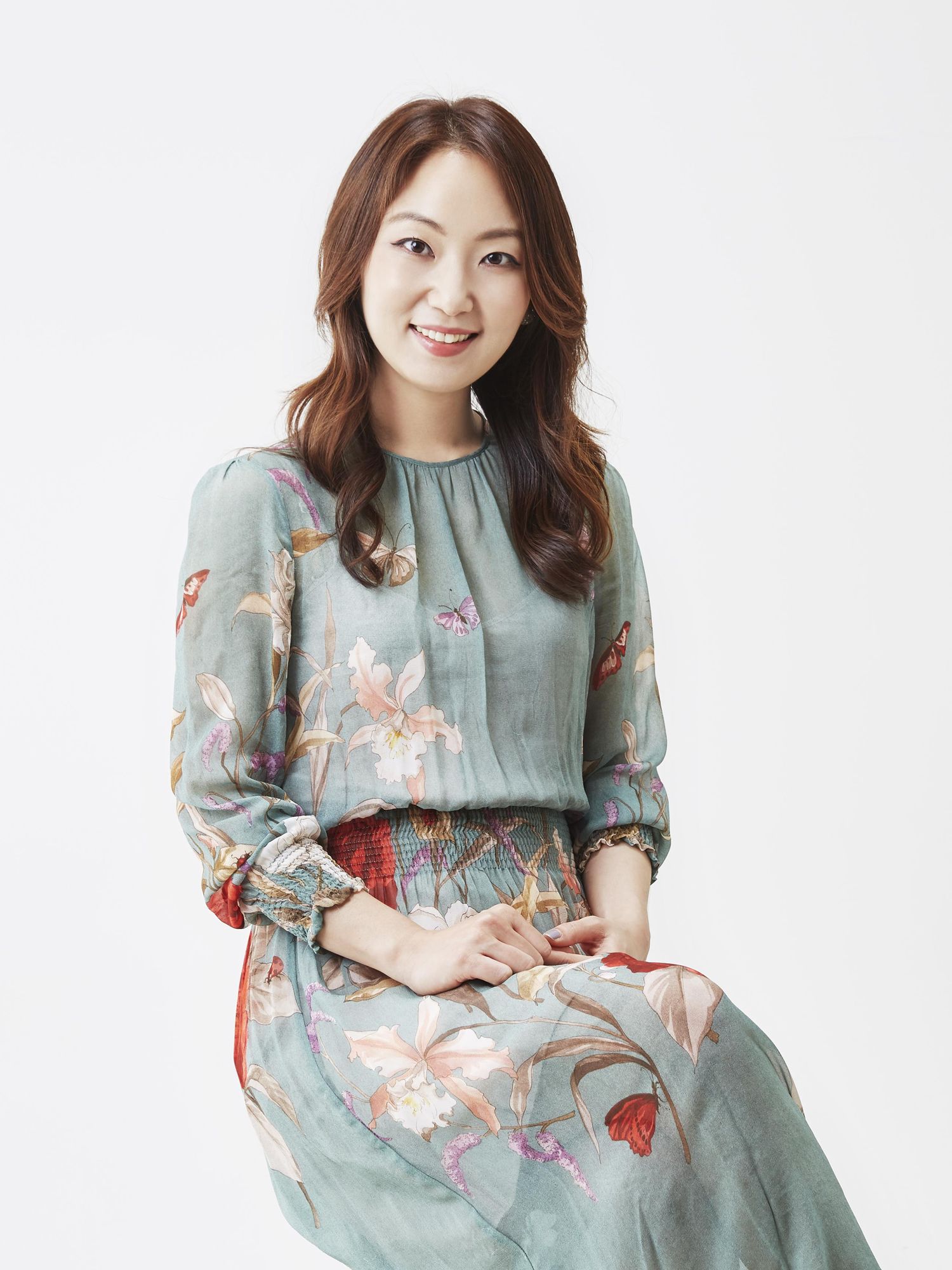 Yanghee Paik, ceo and co-founder of Rael
Yanghee Paik, CEO and Co-Founder of Rael 
Yanghee Paik is the co-founder and CEO of Rael, an L.A.-based clean feminine care and skincare startup founded by three female entrepreneurs in 2017. As a seasoned professional with nearly 15 years of experience in corporate strategy, sales and marketing, and global expansion, Yanghee has been the driving force in growing Rael as a trusted organic feminine care brand, expanding its reach beyond digital platforms and the U.S. market. She is deeply passionate about making positive impact on women's lives and growing Rael as a holistic personal care brand for women that provides innovative, clean, and effective solutions around their hormonal cycle and life. A native of Seoul, Korea, Yanghee earned her MBA from Harvard Business School and received a B.A. degree in business from Seoul National University. Now she considers L.A. her home and loves its sunny weather, diverse culture and excellent Korean food.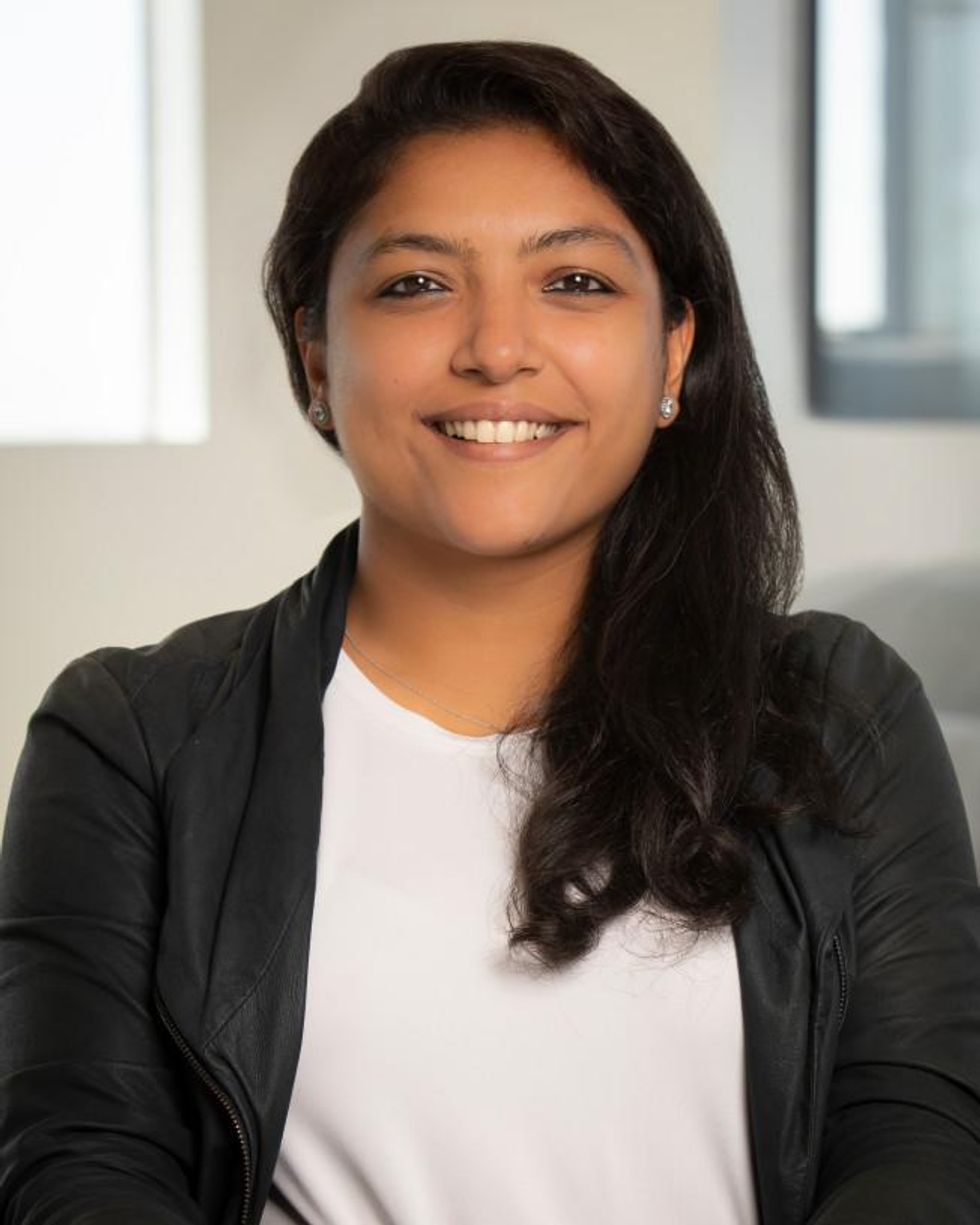 Aditi Maliwal, partner at Upfront Ventures
Aditi Maliwal, Partner at Upfront Ventures 
Aditi leverages her operating experience and global perspective to invest in and support the highest-potential founders and teams. Before joining Upfront, Aditi was a product manager on the Next Billion Users team at Google, in a hybrid role leading investments in and building product for companies in emerging markets. Previously she worked on the corporate development team at Google, leading acquisitions across various sectors including AI, messaging and media. Prior to Google she worked in early-stage venture at Crosslink Capital leading investments in BetterUp, Chime and PowerToFly, and before that in investment banking at Deutsche Bank, in the technology banking group. She holds a B.A. in psychology from Stanford University and has lived between India, Hong Kong, Singapore and San Francisco.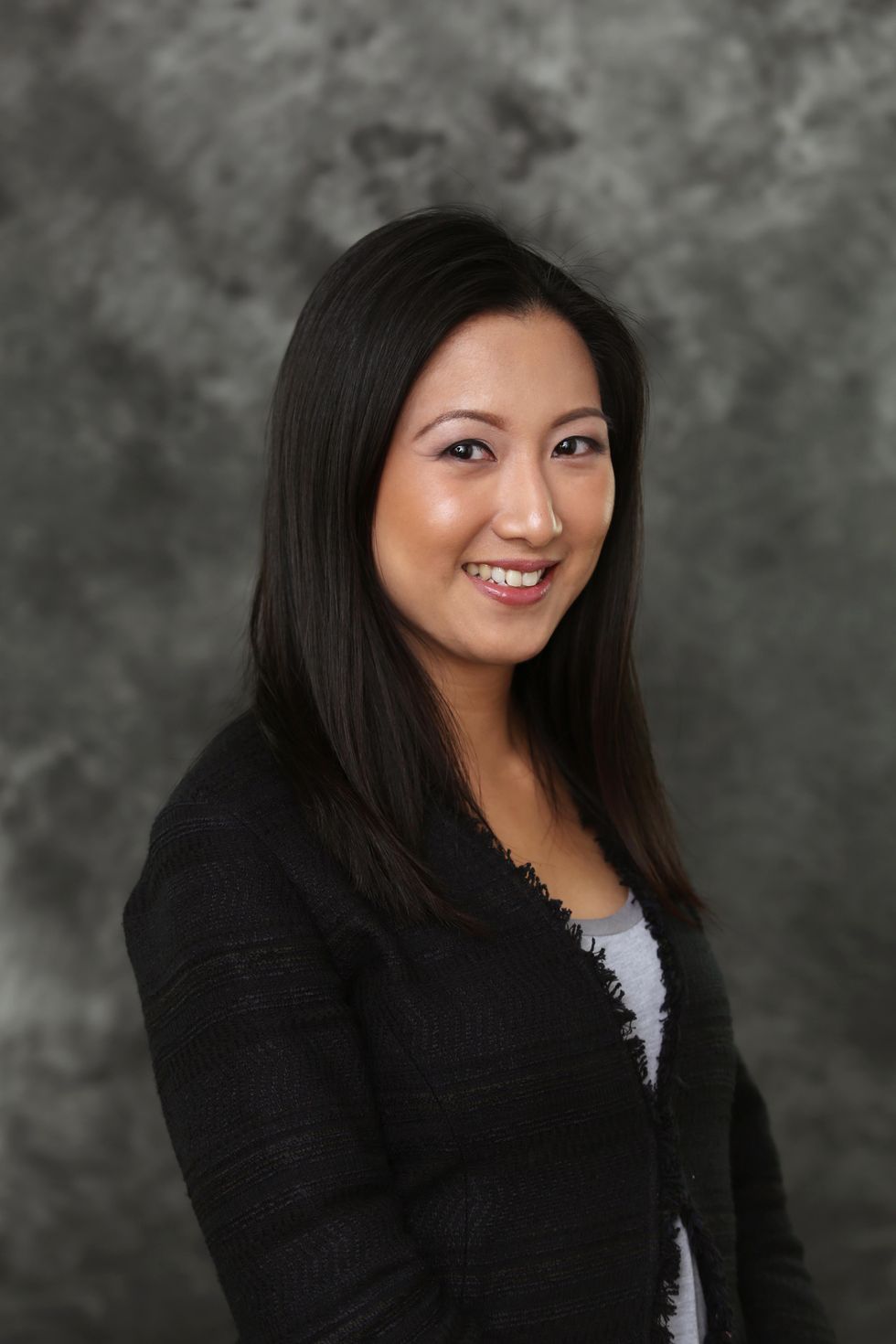 Grace Kangdani, senior vice president, market manager at Bank of America
Grace Kangdani, Senior Vice President, Market Manager at Bank of America 
Grace Kangdani is Market Manager of the L.A. Metro Business Banking team, leading a team of relationship managers who work with clients to proactively provide strategic advice and integrated financial solutions. Core capabilities include credit and financing solutions, treasury management, long-term fixed rate commercial mortgage (conventional and SBA 504), equipment finance and merchant processing.
In January 2019, Grace was recognized by the Los Angeles Business Journal as one of the Top Women in Banking. In December 2020, she was named in 2020 Thriving in Their 40s, a list of Top Professionals in Los Angeles, as recognized by Los Angeles Business Journal. She currently attends Pacific Coast Banking School, at University of Washington.
Active in the community, Grace serves on the Board of Trustees of P.S. Arts, a nonprofit organization that provides high-quality arts education programs in underserved public schools and communities. She is also Board Member for Women's Leadership Council, a women networking organization built around the spirit of both professional and personal accomplishment through collaboration, inspiration and support.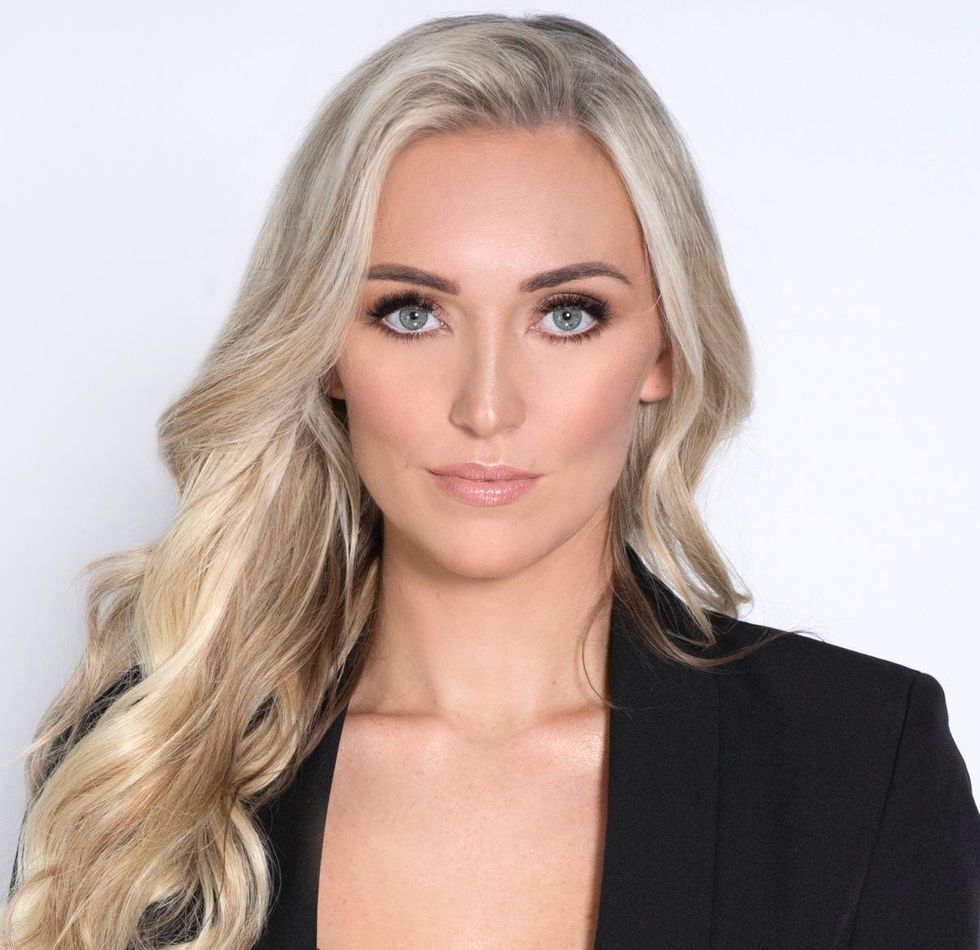 Kelly O'Grady, chief host and correspondent at dot.LA
Kelly O'Grady, Chief Host & Correspondent at dot.LA
Kelly O'Grady is dot.LA's chief host & correspondent. Kelly serves as dot.LA's on-air talent, and is responsible for designing and executing all video efforts. A former management consultant for McKinsey, and TV reporter for NESN, she also served on Disney's Corporate Strategy team, focusing on M&A and the company's direct-to-consumer streaming efforts. Kelly holds a bachelor's degree from Harvard College and an MBA from Harvard Business School. A Boston native, Kelly spent a year as Miss Massachusetts USA, and can be found supporting her beloved Patriots every Sunday come football season.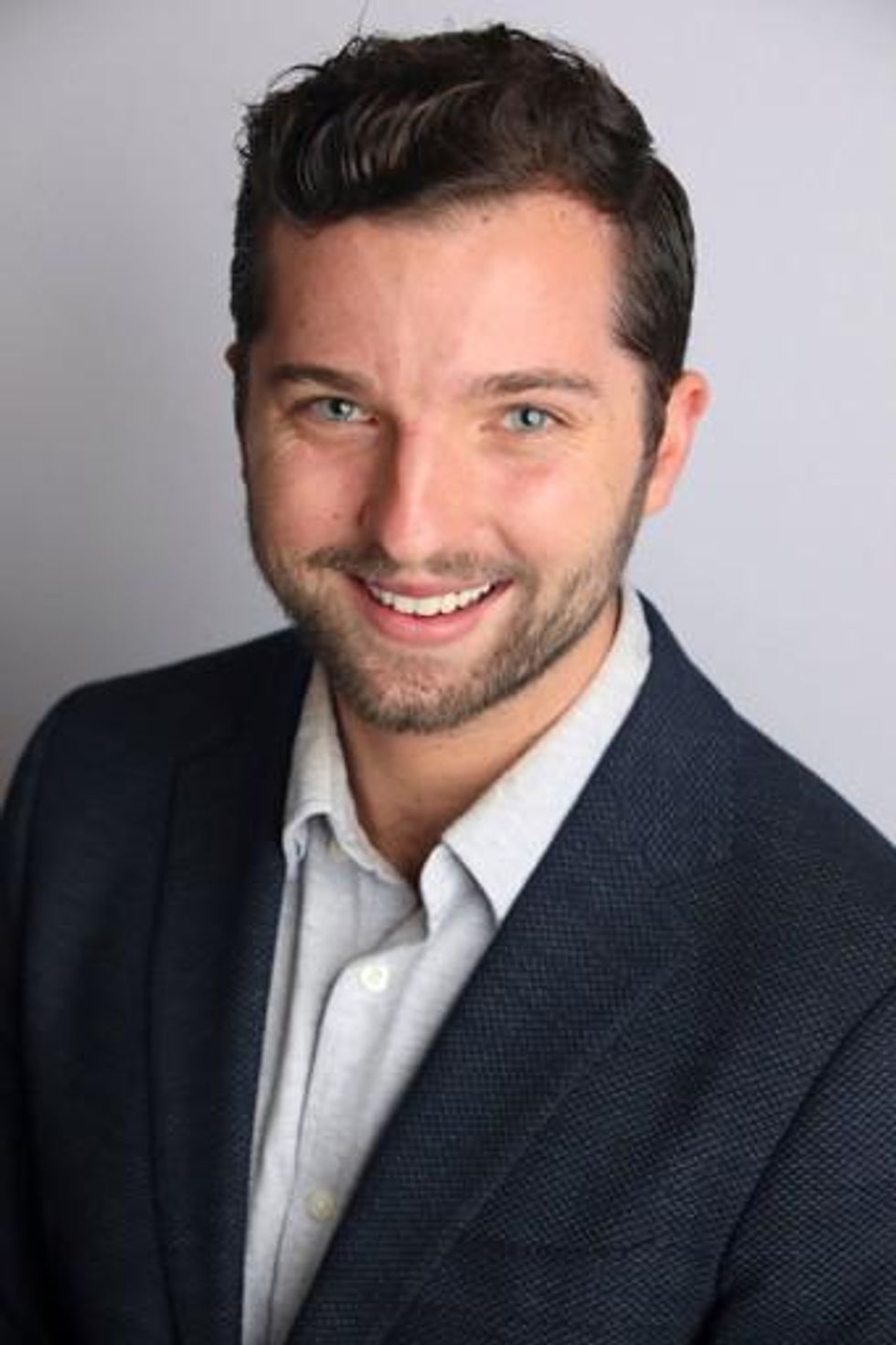 Sam Adams, co-founder and ceo of dot.LA
Sam Adams, Co-Founder and CEO of dot.LA
Sam Adams serves as chief executive of dot.LA. A former financial journalist for Bloomberg and Reuters, Adams moved to the business side of media as a strategy consultant at Activate, helping legacy companies develop new digital strategies. Adams holds a bachelor's degree from Harvard College and an MBA from the University of Southern California. A Santa Monica native, he can most often be found at Bay Cities deli with a Godmother sub or at McCabe's with a 12-string guitar. His favorite colors are Dodger blue and Lakers gold.
Breanna De Vera
Breanna de Vera is dot.LA's editorial intern. She is currently a senior at the University of Southern California, studying journalism and English literature. She previously reported for the campus publications The Daily Trojan and Annenberg Media.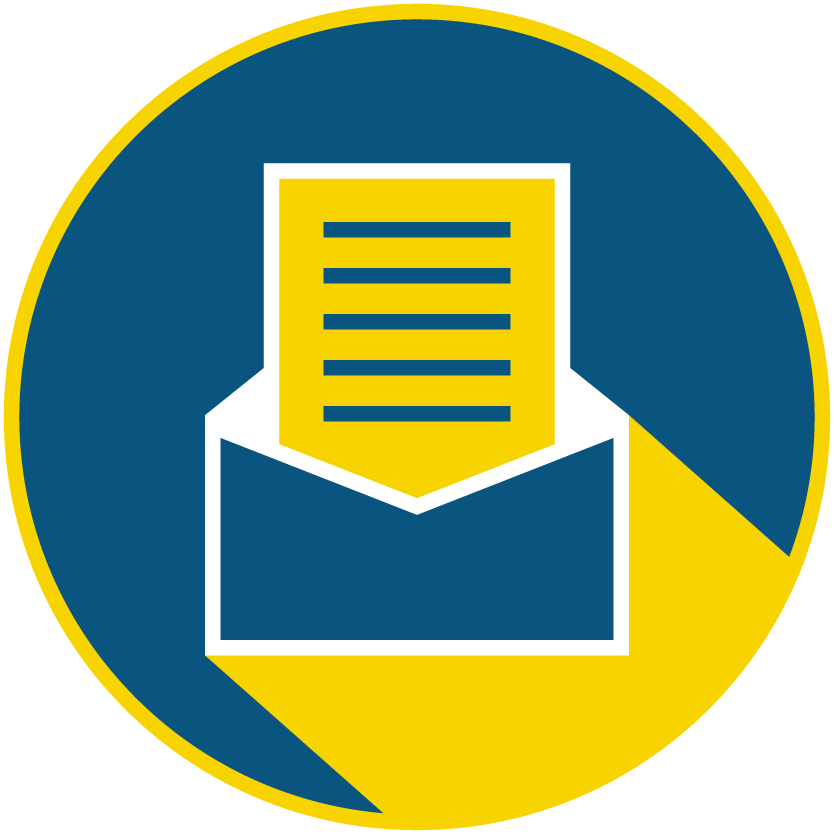 Subscribe to our newsletter to catch every headline.
Christian Hetrick
Christian Hetrick is dot.LA's Entertainment Tech Reporter. He was formerly a business reporter for the Philadelphia Inquirer and reported on New Jersey politics for the Observer and the Press of Atlantic City.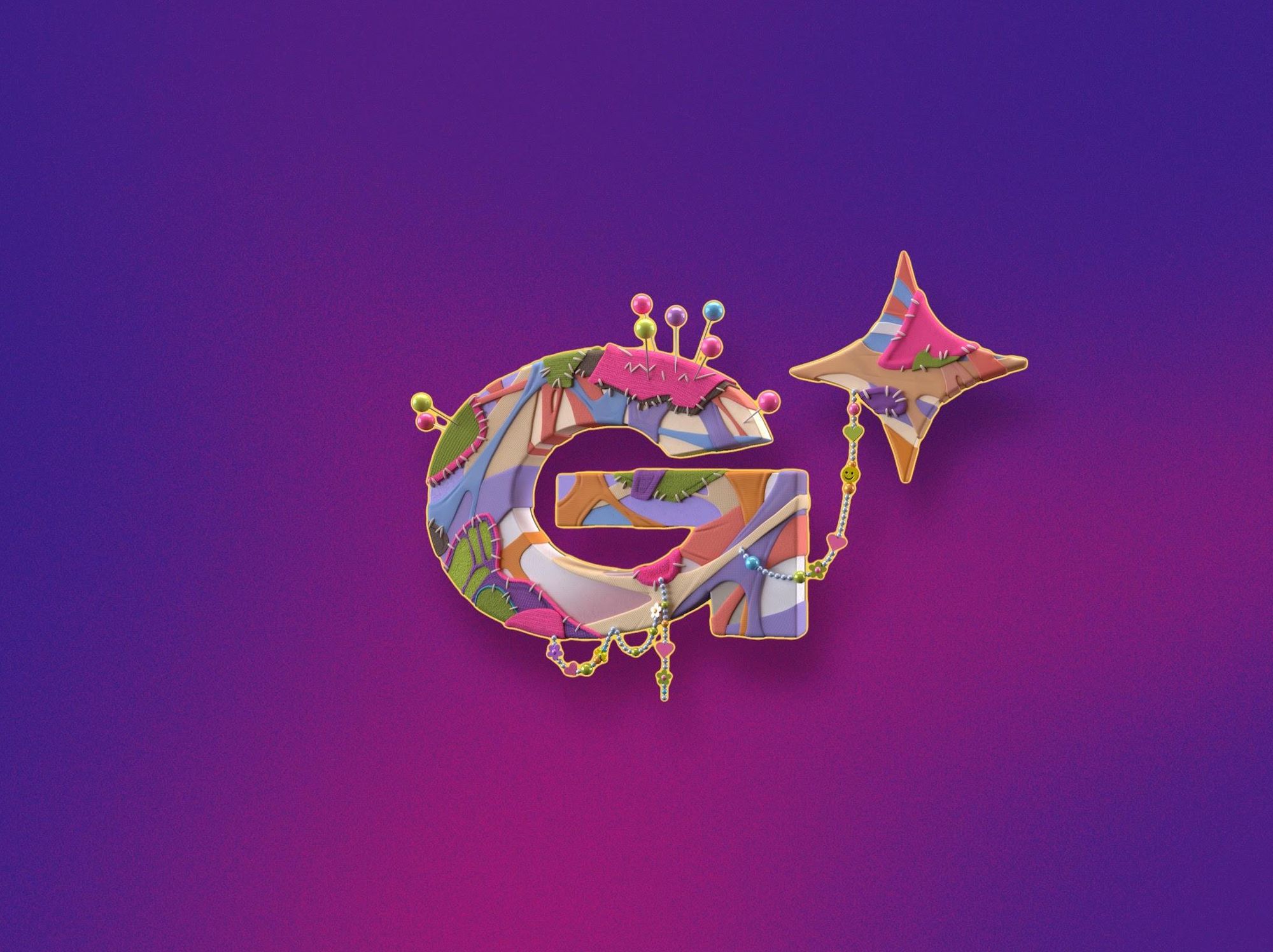 When avatar startup Genies raised $150 million in April, the company released an unusual message to the public: "Farewell."
The Marina del Rey-based unicorn, which makes cartoon-like avatars for celebrities and aims to "build an avatar for every single person on Earth," didn't go under. Rather, Genies announced it would stay quiet for a while to focus on building avatar-creation products.
Genies representatives told dot.LA that the firm is now seeking more creators to try its creation tools for 3D avatars, digital fashion items and virtual experiences. On Thursday, the startup launched a three-week program called DIY Collective, which will mentor and financially support up-and-coming creatives.
Similar programs are common in the startup world and in the creator economy. For example, social media companies can use accelerator programs not only to support rising stars but to lure those creators—and their audiences—to the company's platforms. Genies believes avatars will be a crucial part of the internet's future and is similarly using its program to encourage creators to launch brands using Genies' platform.
"I think us being able to work hands on with this next era—this next generation of designers and entrepreneurs—not only gets us a chance to understand how people want to use our platform and tools, but also allows us to nurture those types of creators that are going to exist and continue to build within our ecosystem," said Allison Sturges, Genies' head of strategic partnerships.
DIY Collective's initial cohort will include roughly 15 people, Sturges said. They will spend three weeks at the Genies headquarters, participating in workshops and hearing from CEOs, fashion designers, tattoo artists and speakers from other industries, she added. Genies will provide creatives with funding to build brands and audiences, though Sturges declined to share how much. By the end of the program, participants will be able to sell digital goods through the company's NFT marketplace, The Warehouse. There, people can buy, sell and trade avatar creations, such as wearable items.
Genies will accept applications for the debut program until Aug. 1. It will kick off on Aug. 8, and previous experience in digital fashion and 3D art development is not required.
Sturges said that the program will teach people "about the tools and capabilities that they will have" through Genies' platform, as well as "how to think about building their own avatar ecosystem brands and even their own audience."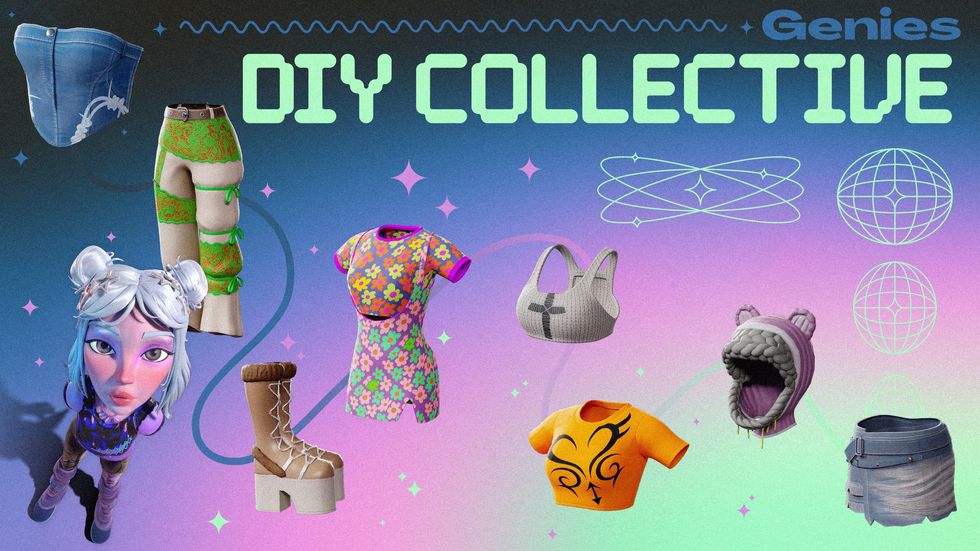 Image courtesy of Genies
Founded in 2017, Genies established itself by making avatars for celebrities from Rihanna to Russell Westbrook, who have used the online lookalikes for social media and sponsorship opportunities. The 150-person company, which has raised at least $250 million to date, has secured partnerships with Universal Music Group and Warner Music Group to make avatars for each music label's entire roster of artists. Former Disney boss Bob Iger joined the company's board in March.
The company wants to extend avatars to everyone else. Avatars—digital figures that represent an individual—may be the way people interact with each other in the 3D virtual worlds of the metaverse, the much-hyped iteration of the internet where users may one day work, shop and socialize. A company spokesperson previously told dot.LA that Genies has been beta testing avatar creator tools with invite-only users and gives creators "full ownership and commercialization rights" over their creations collecting a 5% transaction fee each time an avatar NFT is sold.
"It's an opportunity for people to build their most expressive and authentic self within this digital era," Sturges said of avatars.
The company's call for creators could be a sign that Genies is close to rolling out the Warehouse and its tools publicly. Asked what these avatar tools might look like, the startup went somewhat quiet again.
Allison Sturges said, "I think that's probably something that I'll hold off on sharing. We will be rolling some of this out soon."
Christian Hetrick
Christian Hetrick is dot.LA's Entertainment Tech Reporter. He was formerly a business reporter for the Philadelphia Inquirer and reported on New Jersey politics for the Observer and the Press of Atlantic City.
David Shultz
David Shultz is a freelance writer who lives in Santa Barbara, California. His writing has appeared in The Atlantic, Outside and Nautilus, among other publications.
Faster charging, longer life, cooler temperatures.

For batteries, it's usually a "choose one of the above" scenario.
But Battery Streak, a fledgling startup based in an unassuming business park in Camarillo, CA, says it has all three, and they have it today.
"Our technology, in its current state, is something that we're bringing to market today," says Dan Alpern, VP of Marketing at Battery Streak. "We're out of the lab and ready to go now."
Given those claims, it's not surprising that Battery Streak says they've attracted attention from major multinational brands, the U.S. military and electric vehicle manufacturers. Their batteries offer lightning-fast charging: Up to 80% capacity in 10 minutes. This alone would make the technology attractive for a variety of applications, but the company says it can hit those numbers while maintaining temperatures lower than that of the human body—all while maintaining a higher capacity across more cycles than traditional lithium-ion batteries are able to provide. Battery Streak's test results show their product retains 80% of its capacity after 3,000 charge/discharge cycles. Today's best lithium-ion batteries usually drop to 80% in about 1,000 cycles.
EV'S New Hope: Niobium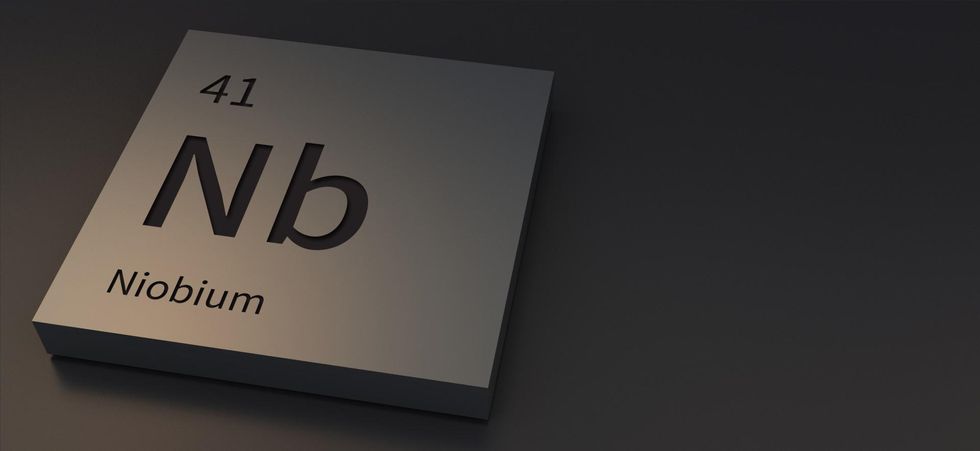 Image by tunasalmon/ Shutterstock
The secret sauce behind Battery Streak's impressive stats is a rare metal called niobium. Element number 41 on the periodic table, niobium naturally reacts with oxygen to form a porous crystalline structure known as niobium oxide or niobia. The molecule's shape gives it an incredible amount of surface area—which is what makes it so useful in battery design.
The lithium ions travel from the lithium metal anode to the cathode as the battery discharges in traditional lithium ion cells. The cathode is usually made of graphite—a crystalline carbon structure that traps and holds the ions in a process known as intercalation. This works well enough, but it requires the lithium ions to penetrate deep into the graphite lattice and undergo a chemical phase transition, releasing heat. The process can also get bogged down if the metal ions don't penetrate deep enough into the carbon matrix and instead clump to form a metal coating. This is lithium plating, and it's a massive problem facing batteries of the future and today.
Replacing the graphite in the cathode with niobium solves—or at least improves—both of these problems. Due to the larger surface area of the niobium oxide molecules, lithium ions don't need to penetrate deep into the crystal lattice or undergo any phase transitions to remain in place. Instead, the lithium ions nestle onto the surface of the niobium lattice. Easy on, easy off, so to speak.
Most of the world's naturally occurring niobium can be found in Canada and Brazil and the mines and supply chains are robust thanks to the metal's long history as a component of steel alloys. CBMM, a Brazilian niobium mining company has invested $5 million in Battery Streak and supplies all of the niobium for their batteries. Additional funding has come from a National Science Foundation grant and a pre-seed round from Act One Ventures, bringing the total to $6.5 million.
The battery design was first conceived at UCLA by a team of researchers including Bruce Dunn and Sarah Tolbert.
"These professors came to the licensing group and basically said, 'Hey, we got this great new technology, find somebody to spin it out,'" says Battery Streak President David Grant.
Grant, who has previously founded several successful startups, is UCLA's entrepreneur in residence.
"They looked around and said 'Well, David's not doing anything, let's call him'," he jokes. The company brought in Chun-Han "Matt" Lai from UCLA as technology development manager and started working on the commercialization process. Five years later, the company is ready to hit the market.
Creating Demand for a New Battery Type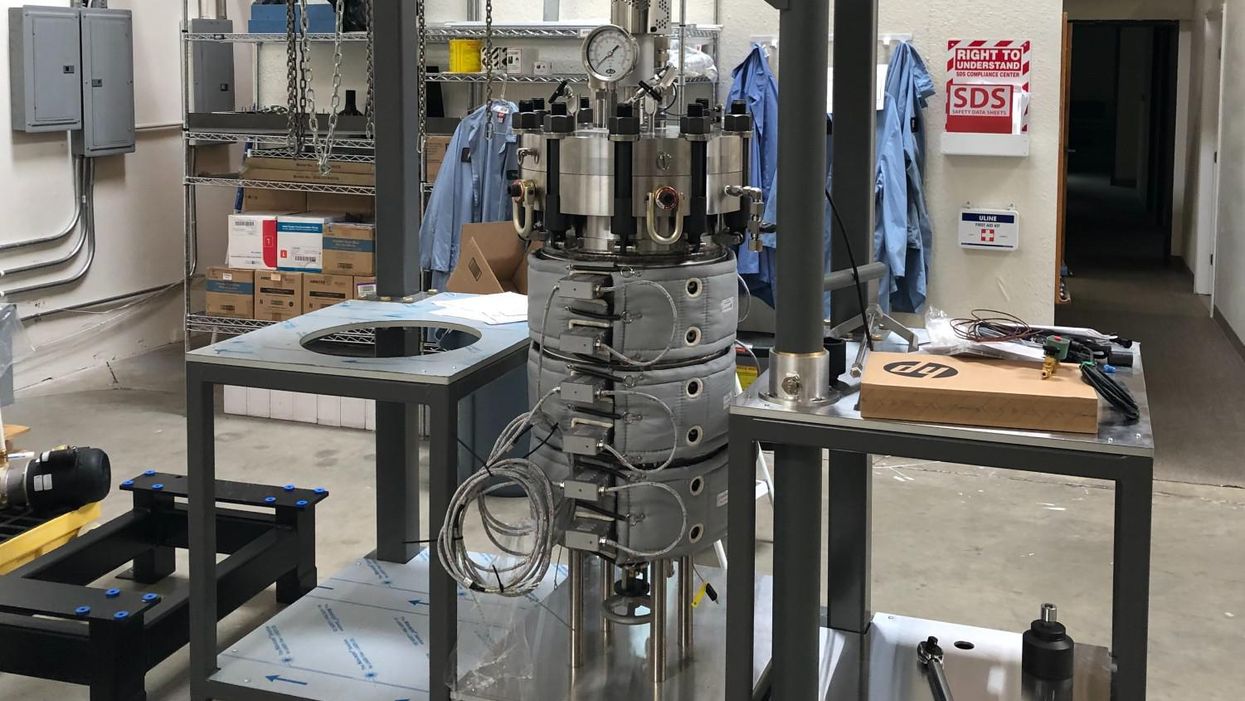 Image courtesy of Battery Streak!
Battery Streak's ultimate goal isn't to become a battery manufacturing giant…at least not yet. Their current business model is to make and supply the niobium nanostructures to battery manufacturers or to license the production technique to larger companies. In order to get these contacts, they have to convince the original equipment manufacturers (OEMs) selling the downstream products to give this new battery formulation a chance. A battery giant like Samsung isn't going to switch up its battery chemistry unless there's demand for the new tech. So, part of Battery Streak's current strategy is getting their batteries into the hands of OEMs.They are targeting power tools, warehouse robots, drones, medical devices to start—all sectors where battery performance is critical and where there's access to fast charging infrastructure.
When I toured Battery Streak's manufacturing and design facility in June, the company was in something of a holding pattern. A standard COVID supply chain hiccup had them waiting on delivery of a 100-liter reactor that would let them move from producing a few grams of niobium per day to several kilograms. The reactor arrived a few days ago and as of July 19th, the company was drying its third large scale batch of product and sending out sample batteries for equipment manufacturers to demo.
Fortunately for Battery Streak, Dan Alpern says that battery manufacturers can build niobium batteries using all the existing lithium-ion equipment. There's no need to purchase new machinery, parts, or packaging.
As impressive as some of Battery Streaks' numbers seem, there are two important caveats. The first is that to realize all their fast-charging potential, you need fast chargers. No standard home outlet can deliver enough power to let you charge your EV to 80% in 10 minutes.
Charging and discharging speeds are described on a C scale, where 1C means the battery charges or discharges in 1 hour. 2C indicates that the battery charges and discharges in 30 minutes, 3C indicates 20 minutes, etc, etc. Battery Streak's tech allows them to charge and discharge in the 6C range. That's incredibly fast. To deliver that much power to the battery, you need more voltage (or current) than a standard wall outlet (120 volts in the United States) can supply. That's why the company is focusing its initial efforts on applications with easy access to higher voltage/current power supplies: auto shops, hospitals, warehouses, etc. Still, consumer electronics aren't completely off the table: With a new type of charger, Grant says that his company's batteries could offer improved charging times for phones or laptops, even with the current electrical grid.
A Fast-Charging Revolution?
As EVs become more mainstream, access to faster charging infrastructure will likely become more widespread. Many EV owners and landlords are installing level 2 charging (240 volts) in their houses or properties. Battery Streak is hoping to ride this wave into the future, but the electrical infrastructure required to reap the full potential of their technology isn't that widespread yet.
Battery Streak is taking a more conservative approach in the electric vehicle sector. They're in conversation with multiple automotive clients, but the second caveat facing their tech is that the niobium formulation reduces the total capacity of the battery by about 20% compared to a lithium-ion battery of the same size. The tradeoff is faster charging for reduced range. Some deficit can be offset by the reduced need for cooling gear, which also costs weight and space, but with so much consumer concern over range, other next generation battery technologies–especially solid state–may ultimately win the race. Scooters, bikes, and other micro-mobility use cases are also definitely on the table.
In terms of clientele, Battery Streak can't say much because they're bound by NDA's with "pretty much everyone," according to Grant. Their only large public contract is with the U.S. Navy. Their low temperature and high discharge rate has made Battery Streak's batteries an enticing target for drone use. Quadcopter-style drones require considerable energy for takeoff, but use much less to maintain flight. The military was searching for a battery that could meet that dynamic power profile and recharge quickly in arctic environments, says Alpern, who served in the Navy on active duty from 1984-1990, and worked as a civilian employee from 2009-2021.
New Subsidies, New Opportunities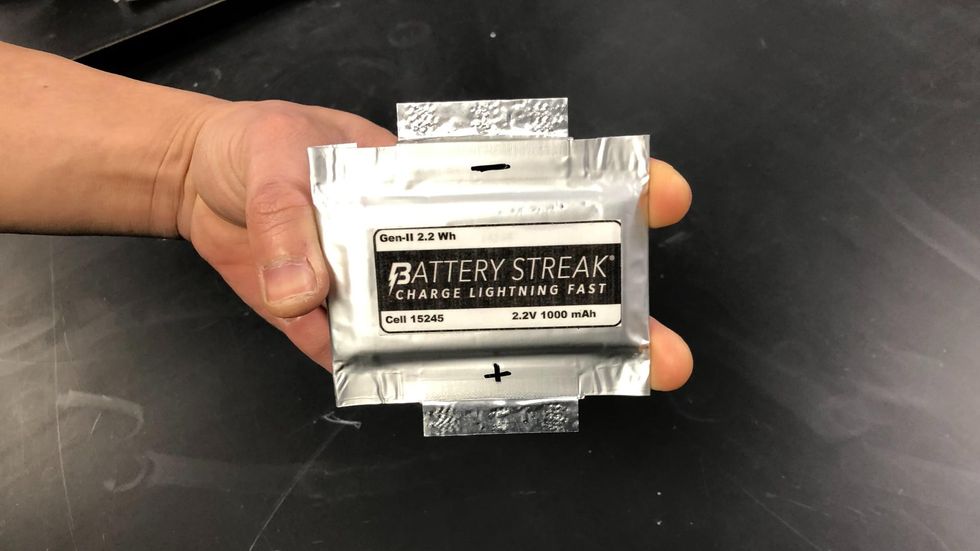 Image courtesy of Battery Streak!
Battery Streak's next phase is unclear. With its giant new reactor finally online, the company hangs on a precipice: If the test cells it's sending out are well received by OEMs and the company can convince larger battery manufacturers to add a niobium formulation to their offerings, Batter Streak could potentially become worth billions, if only as a supplier of niobium powder.
There's also the possibility that Battery Streak becomes a manufacturer. This wasn't really at the forefront of the company's plans even a few months ago, but according to Alpern, the winds are changing. There's a possibility of setting up a factory in Kentucky using $50 million of state and federal funds allocated for clean energy initiatives to help replace coal jobs in the region. There are also whispers about Department of Energy subsidies.
"We're looking at Nevada, we're looking at Texas, we're looking at Arizona, we've spoken with North Carolina," says Alpern.
Such an investment wouldn't be unheard of for a niobium battery startup either. Earlier this month, UK-based Nyobolt secured $59 million in Series B funding to begin construction on a manufacturing facility that could come online as early as 2023. Another UK-based competitor, Echion Technologies, has also been in the news.
With the space clearly heating up, the race to market is on. Battery Streak says it's hoping to have its first production batteries commercially available within the year.
David Shultz
David Shultz is a freelance writer who lives in Santa Barbara, California. His writing has appeared in The Atlantic, Outside and Nautilus, among other publications.
Christian Hetrick
Christian Hetrick is dot.LA's Entertainment Tech Reporter. He was formerly a business reporter for the Philadelphia Inquirer and reported on New Jersey politics for the Observer and the Press of Atlantic City.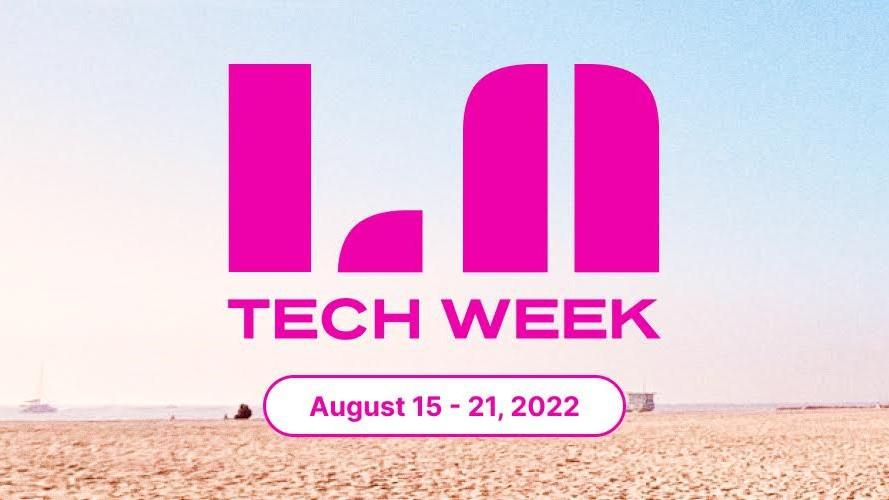 LA Tech Week—a weeklong showcase of the region's growing startup ecosystem—is coming this August.
The seven-day series of events, from Aug. 15 through Aug. 21, is a chance for the Los Angeles startup community to network, share insights and pitch themselves to investors. It comes a year after hundreds of people gathered for a similar event that allowed the L.A. tech community—often in the shadow of Silicon Valley—to flex its muscles.
From fireside chats with prominent founders to a panel on aerospace, here are some highlights from the roughly 30 events happening during LA Tech Week, including one hosted by dot.LA.
DoorDash's Founding Story: Stanley Tang, a cofounder and chief product officer of delivery giant DoorDash, speaks with Pear VC's founding managing partner, Pejman Nozad. They'll discuss how to grow a tech company from seed stage all the way to an initial public offering. Aug. 19 at 10 a.m. to 12 p.m. in Santa Monica.
The Founders Guide to LA: A presentation from dot.LA cofounder and executive chairman Spencer Rascoff, who co-founded Zillow and served as the real estate marketplace firm's CEO. Aug. 16 from 6 p.m. to 9 p.m. in Brentwood.
Time To Build: Los Angeles: Venture capital firm Andreessen Horowitz (a16z) hosts a discussion on how L.A. can maintain its momentum as one of the fastest-growing tech hubs in the U.S. Featured speakers include a16z general partners Connie Chan and Andrew Chen, as well as Grant Lafontaine, the cofounder and CEO of shopping marketplace Whatnot. Aug. 19 from 2 p.m. to 8 p.m. in Santa Monica.
How to Build Successful Startups in Difficult Industries: Leaders from Southern California's healthcare and aerospace startups gather for panels and networking opportunities. Hosted by TechStars, the event includes speakers from the U.S. Space Force, NASA Jet Propulsion Lab, Applied VR and University of California Irvine. Aug. 15 from 1 p.m. to 5 p.m. in Culver City.
LA Tech Week Demo Day: Early stage startups from the L.A. area pitch a panel of judges including a16z's Andrew Chen and Nikita Bier, who co-founded the Facebook-acquired social media app tbh. Inside a room of 100 tech leaders in a Beverly Hills mansion, the pitch contest is run by demo day events platform Stonks and live-in accelerator Launch House. Aug. 17 from 12:30 p.m. to 3 p.m. in Beverly Hills.
Registration information and a full list of LA Tech Week events can be found here.
From Your Site Articles
Related Articles Around the Web
Christian Hetrick
Christian Hetrick is dot.LA's Entertainment Tech Reporter. He was formerly a business reporter for the Philadelphia Inquirer and reported on New Jersey politics for the Observer and the Press of Atlantic City.