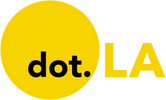 Get in the KNOW  
  on LA Startups & Tech  
X
Courtesy of Xos and Rivian
EV Startups Rivian and Xos Highlight Uncertainty in a Volatile World
David Shultz
David Shultz reports on clean technology and electric vehicles, among other industries, for dot.LA. His writing has appeared in The Atlantic, Outside, Nautilus and many other publications.
02:38 PM | July 08, 2022
The world of electric vehicle startups remains a rollercoaster of uncertainty. This week, we saw news from two of Southern California's biggest names in the space with radically different announcements.
---
Let's start with the good: At Rivian, a tweet from CEO RJ Scaringe suggested that the company was back on pace to hit its production targets of 25,000 vehicles this year.
\u201cSupply chain and production are ramping! We just announced production of 4,401 vehicles for Q2 bringing our cumulative total since start of production to 7,969 \u2014 keeping us on track to reach our year-end goals. Thank you to our team & suppliers.\u201d

— RJ Scaringe (@RJ Scaringe) 1657112781
So what do I feel when I see a tweet like this?

A cautious optimism? Yes, but wrapped in a skepticism that the company has been wrong so many times before. This is a company that has historically failed to hit targets. Earlier this year supply chain and inflationary woes forced the company to raise prices on several of its vehicles earlier this year, which led to a shareholder lawsuit, some eventual backtracking, an apology, a stock slide, etc. They very well may turn the corner, and this news (among other things) is encouraging, but call me when that 25,000th car rolls off the line.
On the other side of town, electric trucking company, Xos, announced that it would lay off 8% of its staff according to reporting from Business Insider. This is a company that went public via SPAC merger on August 20, 2021 in a deal valued at $2 billion and has subsequently seen its stock lose nearly 80% of its value. According to the report, yesterday's bad news is attributable to a cash shortage and "slowing macroeconomic growth." It's a common refrain for many startups across the nation: Inflation prompts the Fed to raise interest rates; investors get skittish; suddenly VC cash is hard to come by and profitability becomes more attractive than growth at all costs.
The whole EV space is an absolute rollercoaster, but it's a roller coaster where you're blindfolded and half the track may or may not exist in front of you. One minute you're building momentum and the next minute your supply of door handle computer chips that you're importing from Taiwan dries up without warning. Why car doors need computer chips is a great question, but we'll leave that discussion for another time.
Why we need EVs, generally, is a much easier question, and its answer also partially explains why the sector (and the world) is so rife with uncertainty. Climate change is one of those rare problems that undermines its own solution: We need new technology to solve climate change, but climate change is stymying our ability to create that technology. Not every flood, heatwave, disease, or humanitarian crisis is directly attributable to climate change (you'd have a tough time convincing me that the Russian invasion of Ukraine is, at its core, a climate issue) but climate change makes flooding, heatwaves, zoonosis and civil strife more likely. And, as a result, at a time where societal cohesion is more critical than ever, it seems like the amplitude of uncertainty in business has never been higher.
Because we waited until the eleventh hour to start addressing it, climate change has become a pressure cooker on business. Mitigating its impacts requires that many things all happen simultaneously. It's not enough to decarbonize the grid and convert cars to electric. We also need carbon capture, sustainable aviation fuels, a new way to make cement and a battery technology revolution. All at the same time. And any hiccup or setback means that the uncertainty we're fighting to protect against grows.
And because the threats are so existential and multivariate it's hard to imagine any CEO being able to anticipate them. Nobody saw COVID coming, not really. Not with the temporal acuity to steer a startup around the pothole. The other day my friend bought a bunch of Rivian stock. When I asked him why, he told me that he likes that they actually have cars on the road. Now, my friend is an idiot for a variety of reasons, but when it comes to betting on EV startups, actually delivering cars to consumers may be as good a tea leaf as any.
David Shultz
David Shultz reports on clean technology and electric vehicles, among other industries, for dot.LA. His writing has appeared in The Atlantic, Outside, Nautilus and many other publications.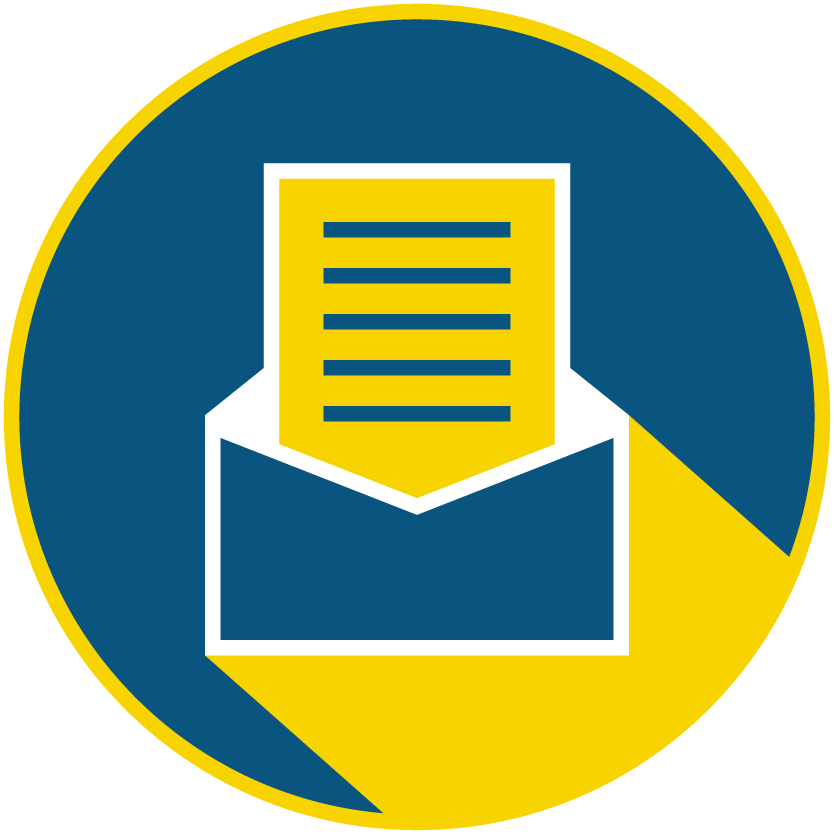 Subscribe to our newsletter to catch every headline.
05:00 AM | November 01, 2022
Located roughly a hundred miles east of San Diego, the Salton Sea is California's largest landlocked body of water, for now.
Measuring 5 miles across and 35 miles long in its current form, the lake was created by diverting water from the Colorado River into the region for agricultural purposes. Once a vacation destination renowned for its wildlife and wetlands, a series of environmental mishaps and mismanagement have left the lake toxically salty, shrinking and often malodorous. Conditions have gotten so bad that Palm Springs Life Magazine called the region's transformation "the biggest environmental disaster in California history" in March of 2020.
But against this unlikely backdrop, new life—or at least new industry—is scrambling to set up shop in the region. The Salton Sea, it turns out, is rich with lithium, an element that has taken center stage in the world's transition to clean energy and its ever-growing demand for batteries. From smartphones to electric vehicles, there's a pretty good chance that the last battery you used had lithium ions inside. Prices for the metal reached an all time high in September, and futures are up more than 400% since the start of 2021. With Biden's new economic policy outlined in the Inflation Reduction Act, there are strong financial incentives to move battery production back to North America.
If that's going to happen the Salton Sea could very well become the lithium capital of North America, or to paraphrase Governor Gavin Newsom, the region could become the "Saudi Arabia of lithium," and the players are already starting to assemble.
Currently, there are three companies attempting to set up plants in the Salton Sea for direct lithium extraction: EnergySource Minerals, Controlled Thermal Resources and BHE Renewables, a branch of Berkshire Hathaway. All three companies have similar business strategies from a high level, all of which involve geothermal power plants. These plants, which are common in many parts of the world, draw hot, salty water from deep in the ground to create steam which drives a turbine to produce electricity. What makes the Salton Sea so special is that its geothermal brines just happen to contain lithium.
In a 2017 study, researchers from the U.S. DOE Office of Energy Efficiency and Renewable Energy analyzed more than 2,000 samples of geothermal fluid from U.S. sources and found that only 1% had significant lithium concentration. This rare confluence of geothermal activity and lithium presence provides an opportunity for companies to generate electricity and mine lithium simultaneously.
Beyond their marriage of geothermal energy and lithium extraction, the three companies begin to diverge.
According to former dot.LA engagement editor Luis Gomez — whose newsletter Lithium Valle, is essential reading on this topic — EnergySource seems to be out in front early.
"They claim to have the technology that's patented, they claim to have done the research, they claim to have the funding, and they claim they're ready to go and start production," says Gomez. "They are kind of considered the canary in the coal mine."
According to a report from the United States Department of Energy, EnergySource plans to eventually scale production up to over 20,000 metric tons of lithium hydroxide per year using its proprietary Integrated Lithium Adsorption Desorption technology.
Construction on the plant was slated to start earlier this year, but has been delayed. EnergySource has said publicly that lithium production might begin in the second quarter of 2024, but it's unclear whether this date will also be pushed back. The company has a long history of operating in the region, having run the John L. Featherstone geothermal plant since 2012. The new venture into lithium would leverage that same plant, but without more details about how their proprietary technology works, there's not much to do but wait and see.
One potential problem facing all three lithium extraction companies is that the Salton Sea geothermal brines are not the same as the brines in evaporation ponds similar to those in Argentina, Chile and Bolivia, where more than half of the world's lithium is produced. Specifically, the deep geothermal brines in the Salton Sea contain more silica and transition elements, which may complicate the chemistry of purifying the lithium. Still, many researchers are extremely bullish on the prospect of tapping into these reserves. Alex Grant, The Principal at Jade Cove, a research organization focusing on direct lithium extraction technologies, says that much of the skepticism surrounding the technology can be attributed to competing financial interests that are trying to squash the nascent tech's potential in favor of an established method.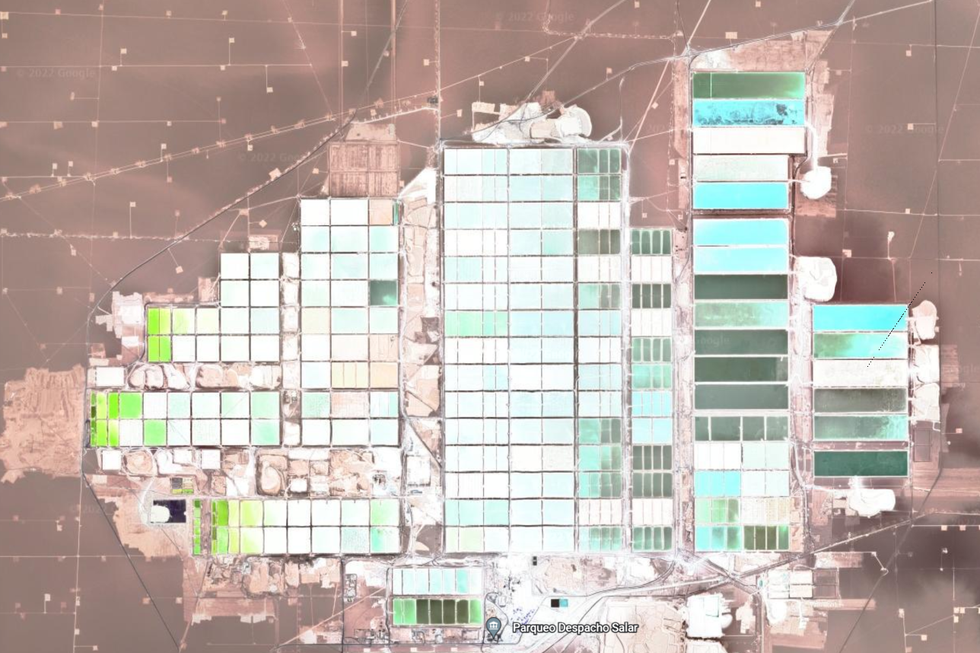 Lithium Mines in the Atacama Salt Flats, Chile from an altitude of 15km via Google Earth. The facility is about 10km wide.
Google Earth
For its part, BHE Renewables, operating as CalEnergy, runs a fleet of 10 geothermal plants in the Imperial Valley. The company had previously announced its intent to set up a direct lithium extraction demonstration plant sometime before the end of 2022 to assess the viability of lithium extraction. If that pilot program goes well, the company could build a commercial-scale facility as early as 2026 with a projected annual capacity of 90,000 metric tons of lithium.
Obviously, having the backing of Berkshire Hathaway comes with advantages and capital. Add into the equation another $15 million in DoE grant money obtained last winter, and BHE appears to be well positioned as a major player in the long term.
Finally, there's Controlled Thermal Resources. As the only company not already operating a geothermal business in the region, CTR is something of an outsider and dark horse. By 2024, the company hopes to build both a geothermal energy plant and a direct lithium extraction plant to operate in parallel, projecting a capacity to extract 300,000 metric tons of lithium carbonate equivalent annually by 2030. As dot.LA previously reported, Controlled Thermal Resources has partnered with Statevolt, a company that intends to build a $4 billion gigafactory nearby that will run on power from CTR's geothermal plant and make batteries from the lithium it extracts. It's a beautiful closed-loop business model. But again, all of this relies on the direct lithium extraction technology, and details are scant.

According to Gomez, despite the typically cut-throat nature of the energy industry, the relationship between the three upstarts in the Salton Sea is often surprisingly cooperative at the moment.
"They want the others to succeed because it kind of gives them the confidence that their technology is also eventually going to succeed," he says. "It gives confidence to investors."
Which is all to say, there may well be space for all three companies if the technology is as solid as they claim. If that's the case, the Salton Sea and its surrounding region may have yet another miraculous transformation up its sleeve.
David Shultz
David Shultz reports on clean technology and electric vehicles, among other industries, for dot.LA. His writing has appeared in The Atlantic, Outside, Nautilus and many other publications.
11:02 AM | November 03, 2022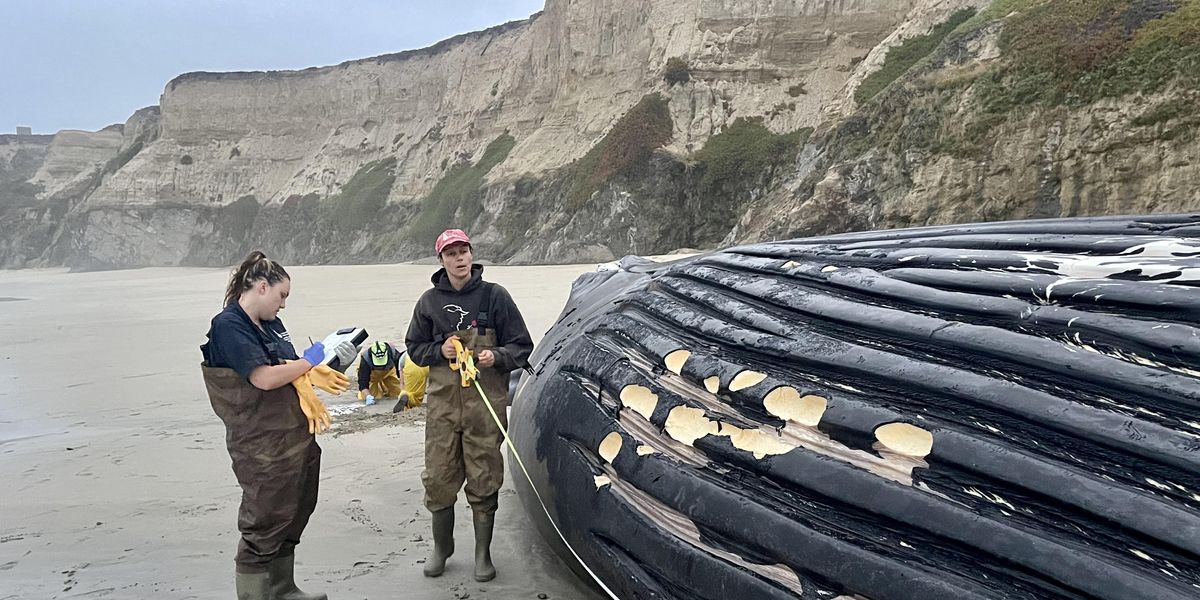 Padraig Duignan
It's difficult to calculate exactly how many whales are killed by collisions with ships every year because many strikes go unnoticed and unreported. But some estimates put the number as high as 20,000 per year. This spring, the SF Chronicle reported that as many as 83 endangered whales are killed by ships off the coast of California each year, citing projections from Petaluma organization Point Blue Conservation Science. As the shipping industry continues to grow and climate change forces whales into closer proximity to humans, the problem is only set to get worse.

Fortunately, there's a simple solution: Simply reducing the speed of the boat gives the whales enough time to respond and escape from threats. Which is why a new initiative, born out of the University of California Santa Barbara, is beginning to supply vessels with strategic information about when and where to brake for whales.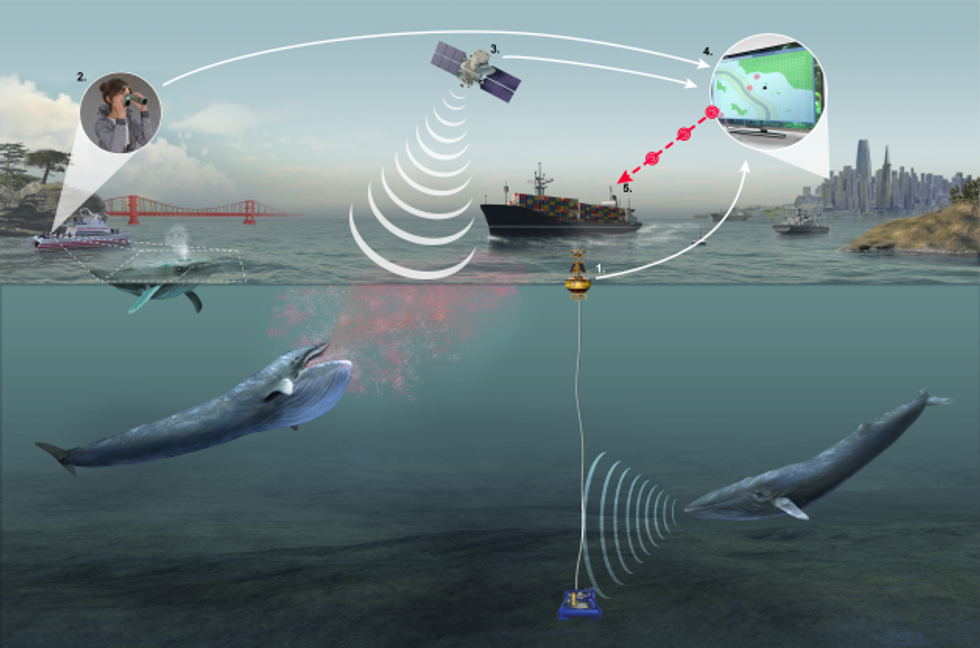 Known as Whale Safe, the project is an offshoot of Benioff Ocean Science Laboratory, which was created through a donation from SalesForce co-founder and co-CEO Marc Benioff and his wife Lynne. The concept behind the technology is relatively simple: An underwater microphone sits around 600 feet below the surface listening for whale vocalizations near the shipping lanes in the Santa Barbara Channel. That data is then combined with blue whale habitat maps and models as well as surface observations from whale watchers and scientists out on the water. All the inputs are then used to create a "whale presence rating" that's sent out to ships indicating how likely a whale strike is in a given location.
"The best way I can describe the whale presence rating is it's almost like a Smokey the Bear fire warning, but for whales," says Callie Steffen, the lead scientist at Whale Safe. "It's just a really easily digestible way to understand how much whale activity is happening in the Santa Barbara Channel on any given day."
For now, the slowdowns are voluntary, but the second part of Whale Safe's model is that it also collects data about which ships adhere to the warnings and issues public report cards for each company and the individual ships in their fleet.
The analytics are captured from each ship's automatic identification system (AIS), which is essentially a GPS unit that large ships use to navigate and avoid collisions, says Steffen. The AIS data is obtained through Global Fishing Watch, but WhaleSafe processes the data to pull out the bits relevant to the whale zones they're studying.
At first glance, it might seem like industry would hate this kind of oversight, but Steffen says there's a lot of demand for these data from various stakeholders. Retailers and consumers now have a way to prove their goods are being moved in a whale-safe way, and shipping companies like it because it lets them check up on their colleagues and competition.
So far, the project appears to be working. When Whale Safe first began in 2019, only 47% of ships heeded the recommendation, but in 2020 that number jumped to 54%. Today, Steffen says 62% of ships follow the technologies recommendations.
Buoyed by the success, Whale Safe has recently set up a second operation off the coast of San Francisco. The team is also looking for a way to expand its vessel analytics software to the rest of North America. Which means report cards could soon be coming to the East Coast as well—a massive boon for the highly endangered North Atlantic right whale population. All of the data will remain open-source and free to the public.
David Shultz
David Shultz reports on clean technology and electric vehicles, among other industries, for dot.LA. His writing has appeared in The Atlantic, Outside, Nautilus and many other publications.