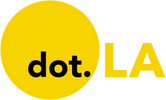 Get in the KNOW  
  on LA Startups & Tech  
X
Courtesy of Xos and Rivian
EV Startups Rivian and Xos Highlight Uncertainty in a Volatile World
David Shultz
David Shultz reports on clean technology and electric vehicles, among other industries, for dot.LA. His writing has appeared in The Atlantic, Outside, Nautilus and many other publications.
02:38 PM | July 08, 2022
The world of electric vehicle startups remains a rollercoaster of uncertainty. This week, we saw news from two of Southern California's biggest names in the space with radically different announcements.
---
Let's start with the good: At Rivian, a tweet from CEO RJ Scaringe suggested that the company was back on pace to hit its production targets of 25,000 vehicles this year.
\u201cSupply chain and production are ramping! We just announced production of 4,401 vehicles for Q2 bringing our cumulative total since start of production to 7,969 \u2014 keeping us on track to reach our year-end goals. Thank you to our team & suppliers.\u201d

— RJ Scaringe (@RJ Scaringe) 1657112781
So what do I feel when I see a tweet like this?

A cautious optimism? Yes, but wrapped in a skepticism that the company has been wrong so many times before. This is a company that has historically failed to hit targets. Earlier this year supply chain and inflationary woes forced the company to raise prices on several of its vehicles earlier this year, which led to a shareholder lawsuit, some eventual backtracking, an apology, a stock slide, etc. They very well may turn the corner, and this news (among other things) is encouraging, but call me when that 25,000th car rolls off the line.
On the other side of town, electric trucking company, Xos, announced that it would lay off 8% of its staff according to reporting from Business Insider. This is a company that went public via SPAC merger on August 20, 2021 in a deal valued at $2 billion and has subsequently seen its stock lose nearly 80% of its value. According to the report, yesterday's bad news is attributable to a cash shortage and "slowing macroeconomic growth." It's a common refrain for many startups across the nation: Inflation prompts the Fed to raise interest rates; investors get skittish; suddenly VC cash is hard to come by and profitability becomes more attractive than growth at all costs.
The whole EV space is an absolute rollercoaster, but it's a roller coaster where you're blindfolded and half the track may or may not exist in front of you. One minute you're building momentum and the next minute your supply of door handle computer chips that you're importing from Taiwan dries up without warning. Why car doors need computer chips is a great question, but we'll leave that discussion for another time.
Why we need EVs, generally, is a much easier question, and its answer also partially explains why the sector (and the world) is so rife with uncertainty. Climate change is one of those rare problems that undermines its own solution: We need new technology to solve climate change, but climate change is stymying our ability to create that technology. Not every flood, heatwave, disease, or humanitarian crisis is directly attributable to climate change (you'd have a tough time convincing me that the Russian invasion of Ukraine is, at its core, a climate issue) but climate change makes flooding, heatwaves, zoonosis and civil strife more likely. And, as a result, at a time where societal cohesion is more critical than ever, it seems like the amplitude of uncertainty in business has never been higher.
Because we waited until the eleventh hour to start addressing it, climate change has become a pressure cooker on business. Mitigating its impacts requires that many things all happen simultaneously. It's not enough to decarbonize the grid and convert cars to electric. We also need carbon capture, sustainable aviation fuels, a new way to make cement and a battery technology revolution. All at the same time. And any hiccup or setback means that the uncertainty we're fighting to protect against grows.
And because the threats are so existential and multivariate it's hard to imagine any CEO being able to anticipate them. Nobody saw COVID coming, not really. Not with the temporal acuity to steer a startup around the pothole. The other day my friend bought a bunch of Rivian stock. When I asked him why, he told me that he likes that they actually have cars on the road. Now, my friend is an idiot for a variety of reasons, but when it comes to betting on EV startups, actually delivering cars to consumers may be as good a tea leaf as any.
David Shultz
David Shultz reports on clean technology and electric vehicles, among other industries, for dot.LA. His writing has appeared in The Atlantic, Outside, Nautilus and many other publications.
08:00 AM | October 21, 2022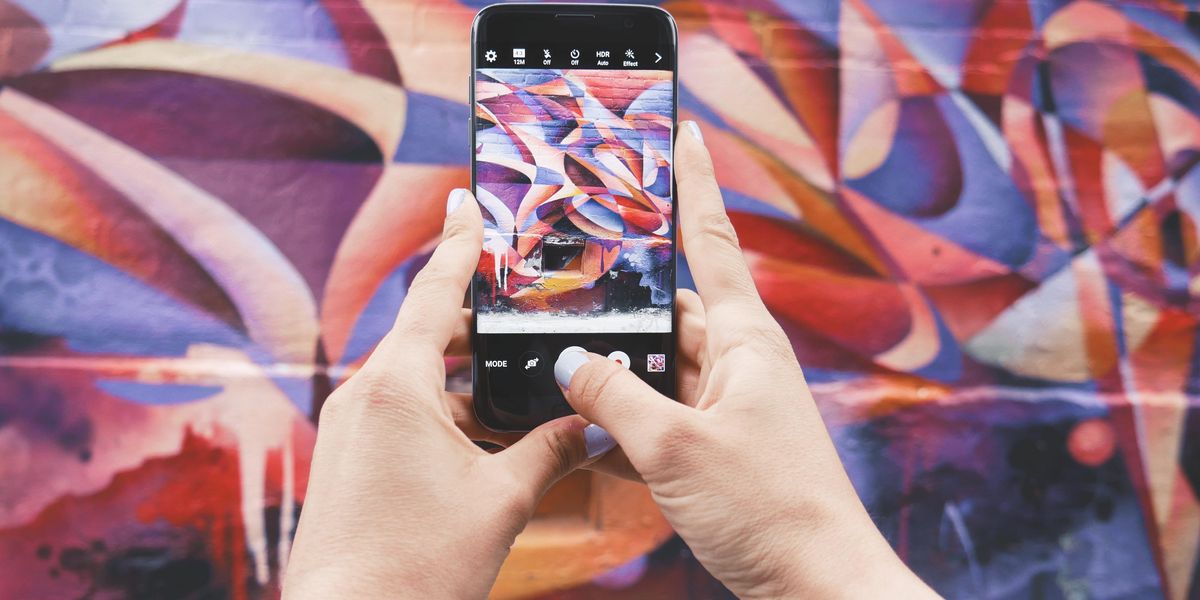 Anasofia Gomez spends her early mornings filming herself journaling, picking up coffee and getting ready for the day. By 9 a.m., she's ready to start her full-time job as a social media marketer.

The Los Angeles-based creator is just one of the 53% of non-professional creators in the United States who maintain a full-time job while also creating monetized content. Colloquially speaking, Gomez is considered a micro-influencer—creators with followers that range from 1,000 to 100,000.
Gomez treats her content creation as a second job: she starts her day at 6 a.m. just to film her content, which often features her outfits and local recommendations, and ends her days at 11 p.m. by posting her daily video. This level of dedication has earned Gomez almost 38,000 TikTok followers and partnerships with brands like perfume company Dossier and FitOn—a fitness app.
Jon Davids, the CEO of influencer marketing company Influicity, says brands often partner with micro-influencers to create a larger volume of content. Similar to their partnerships with normal influencers, companies will send micro-influencers free products in exchange for a promotional video. Depending on the influencer, some companies will pay over $200 per video.
The difference, of course, is that since companies can pay micro-influencers less, they'll get more content for their money. For example, he says a mega-influencer may charge $5,000 for one video, while companies can take that same budget and work with roughly 30 micro-influencers.
"You can get lots and lots and lots of content without paying massive amounts of money for it," Davids says. "And, frankly, the supply is just there."
But Gomez says the money is often inconsistent. A month-long deal can briefly boost her income, but that doesn't guarantee a partnership for the upcoming months. The inconsistency isn't without its benefits, however. Gomez says that since she doesn't rely on these partnerships for income, she can be more particular about what companies she works with.
Gomez has even turned her micro-influencing, work-life balance into content. Her series documenting her attempts to make the most of her time outside of work has taken off. Gomez's first video about her "promise to get off the couch and seize life" has over 10 thousand likes. As such, she's since maintained a series of videos focused on how she uses her time outside of work.
In fact, the "5 to 9" trend, which features people showing off their detailed routines before and after work, often with homemade meals and elaborate skincare routines, can get creators thousands of views. Other micro-influencers highlight content specifically about their careers: lawyers translate legal jargon, nurses discuss their work hours and teachers share their classroom management strategies. Which is to say, for many non-professional creators, quitting their full-time job would likely alter their content and potentially alienate their audience.
To that end, Davids says, these niche communities, such as influencers who make content about engineering or waste management, are often where micro-influencers thrive.
"The micro-influencers that we have today really didn't exist five or six years ago," Davids says. "People who had very, very small audiences on social weren't doing it to have any kind of professional presence—they were just kind of creating content for their friends and family."
Which is why, Davids adds, amateur content creators can actively engage their followers on a more personable level than many mega-influencers.
Nonetheless, Gomez has thought about pursuing content creation full-time. But, she finds that she enjoys the security her traditional job provides compared to the lack of financial consistency from her influencing endeavors.
"You just never know what the future is with social," Gomez says. "I think you really do have to be in a really good place [financially] to be able to say, 'I'm going to quit my job and just do content creation.'" Amen.
Kristin Snyder
Kristin Snyder is dot.LA's 2022/23 Editorial Fellow. She previously interned with Tiger Oak Media and led the arts section for UCLA's Daily Bruin.
https://twitter.com/ksnyder_db
05:10 AM | March 20, 2023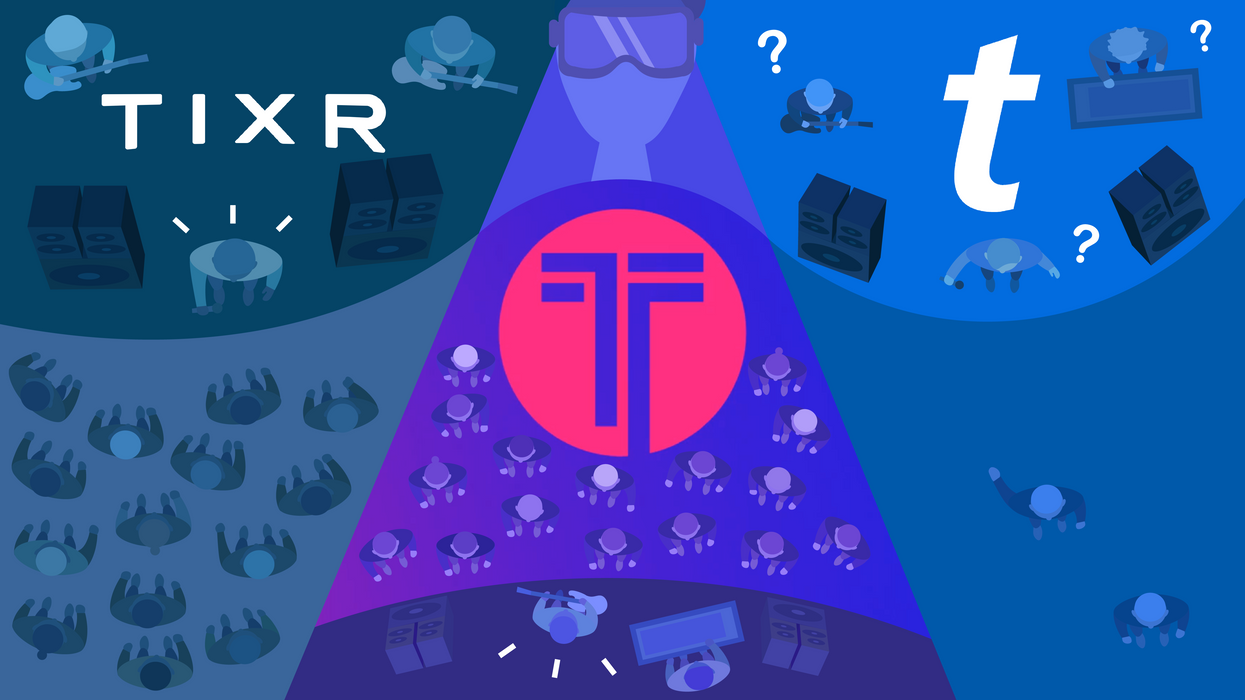 Evan Xie
When Taylor Swift announced her 'Eras' tour back in November, all hell broke loose.
Hundreds of thousands of dedicated Swifties — many of whom were verified for the presale — were disappointed when Ticketmaster failed to secure them tickets, or even allow them to peruse ticketing options.
But the Taylor Swift fiasco is just one of the latest in a long line of complaints against the ticketing behemoth. Ticketmaster has dominated the event and concert space since its merger with Live Nation in 2010 with very few challengers — until now.
Adam Jones, founder and CEO of Token, a fan-first commerce platform for events, said he has the platform and the tech ready to take it on. With Token, Jones is creating a system where there are no queues. In other words, fans know immediately which events are sold out and where.
"We come in very fortunate to have a modern, scalable tech stack that's not going to have all these outages or things being down," Jones said. "That's step one. The other thing is we're being aggressively transparent about what we're doing and how we're doing it. So with the Taylor Swift thing…you would know in real time if you actually have a chance of getting the tickets."
Here's how it works: Users register for Token's app and then purchase tickets to either an in-person event, or an event in the metaverse through Animal Concerts. The purchased ticket automatically shows up in the form of a mintable NFT, which can then be used toward merchandise purchases, other ticketed events or, Adams's hope for the future — external rewards like airline travel. The more active a user is on the site, the more valuable their NFT becomes.
Ticketmaster has dominated the music industry for so long because of its association with big name artists. To compete, Token is working on gaining access to their own slew of popular artists. They recently entered into a partnership with Animal Concerts, a live and non-live event experiences platform that houses artists like Alicia Keys, Snoop Dogg and Robin Thicke.
"You'll see they do all the metaverse side of the house," Jones said. "And we're going to be the [real-life] web3 sides of the house."
In addition, Token prides itself on working with the artists selling on their platform to set up the best system for their fanbase, devoid of hefty prices and additional fees — something Ticketmaster users have often complained about. Jones believes where Ticketmaster fails, Token thrives. The app incentivizes users to share more data about their interests, venues and artists by operating on a kind of points system in the form of mintable NFTs.
"We can actually take the dataset and say there's 100 million people in the globe that love Taylor Swift, so imagine she's going on tour and we ask [the user], 'Would you go to see her in Detroit?' And imagine this place has 30,000 seats, but 100,000 people clicked 'yes,'" he explained. "So you can actually inform the user before anything even happens, right? About what their options are and where to get it."
Tixr, a Santa-Monica based ticketing app, was founded on the idea that modern ticketing platforms were "living in the legacy of the past." They plan to attract users by offering them exclusive access to ticketed events that aren't in Ticketmaster's registry.
"It melts commerce that's beyond ticketing…to allow fans to experience and purchase things that don't necessarily have to do with tickets," said Tixr CEO and Founder Robert Davari. "So merchandise, and experiences, and hospitality and stuff like that are all elegantly melded into this one, content driven interface."
Tixr sells tickets to exclusive concerts like a Tyga performance at a night club in Arizona, general in-person festivals like ComplexCon, and partners with local vendors like The Acura Grand Prix of Long Beach to sell tickets to the races. Plus, Davari said it's equipped to handle high-demand, so customers aren't spending hours waiting in digital queues.
Like Token, Tixr has also found success with a rewards program — in the form of fan marketing.
"There's nothing more powerful in the core of any event, brand, any live entertainment, [than] the community behind it," Davari said. "So we build technology to empower those fans and to reward them for bringing their friends and spreading the word."
Basically, if a user gets a friend to purchase tickets to an event, then the original user gets rewarded in the form of discounts or upgrades.
Coupled with their platforms' ability to handle high-demand events, both Jones and Davari believe their platforms have what it takes to take on Ticketmaster. Expansion into the metaverse, they think, will also help even the playing field.
"So imagine you can't go to Taylor Swift," Jones said. "What if you could purchase an exclusive to actually go to that exact same show over the metaverse? An artist's whole world can expand past the stage itself."
With the way ticketing for events works now, obviously not everyone always gets the exact price, venue or date they want. There are "winners and losers." Jones's hope is that by expanding beyond in-person events, there can be more winners.
"If there's 100,000 people who want to go to one show and there's 37,000 seats, 70,000 are out," he said. "You can't fight that. But what we can do is start to give them other opportunities to do things in a different way and actually still participate."
Jones and Davari both teased that their platforms have some exciting developments in the works, but for now both Token and Tixr are set on making their own space within the industry.
"We simply want to advance this industry and make it more efficient and more pleasurable for fans to buy," Davari said. "That's it."
Andria Moore
Andria is the Social and Engagement Editor for dot.LA. She previously covered internet trends and pop culture for BuzzFeed, and has written for Insider, The Washington Post and the Motion Picture Association. She obtained her bachelor's in journalism from Auburn University and an M.S. in digital audience strategy from Arizona State University. In her free time, Andria can be found roaming LA's incredible food scene or lounging at the beach.