xos
xos
Photo courtesy of Canoo
Electric vehicle maker Canoo is abandoning its Torrance headquarters for Walmart's home turf.
The company announced as part of its third quarter earnings call Nov. 15 that it will soon move its corporate headquarters to Bentonville, Arkansas as it moves up their production timeline.
Canoo CEO Tony Aquila said the electric vehicle maker will also base manufacturing and research and development facilities in Fayetteville, Arkansas and expand existing factory space in Pryor and Tulsa, Oklahoma to handle more of its software development, finance and customer service operations.
"Our discipline continues to be big news or no news. Therefore, we will accelerate our advanced manufacturing production in the U.S. to begin before Q4 2022," Aquila said in an earnings statement.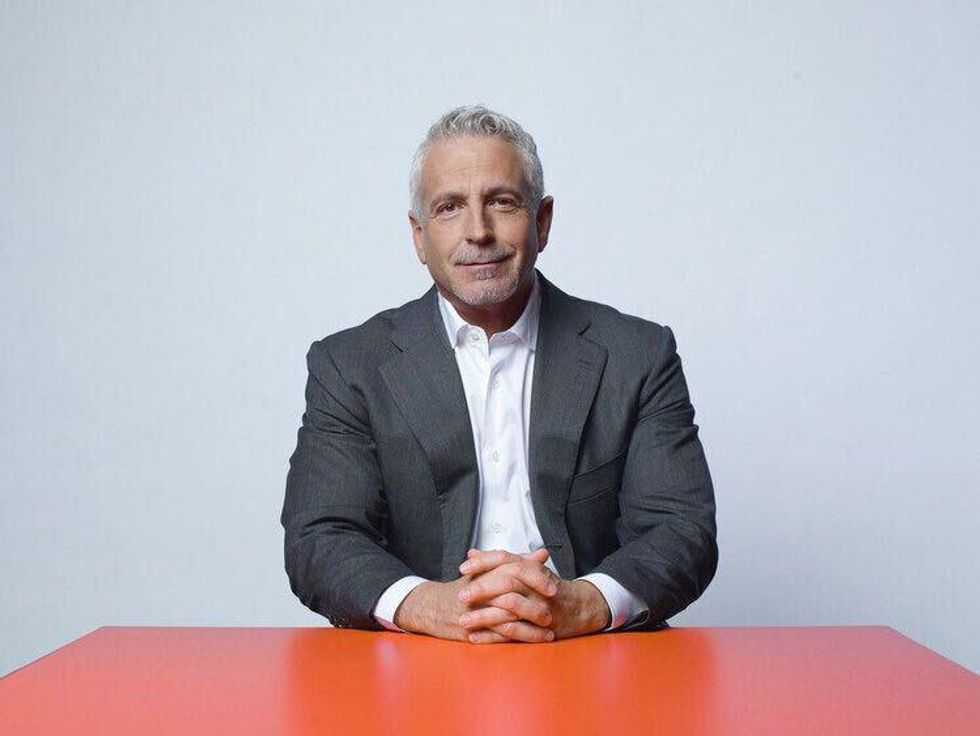 Canoo CEO Tony Aquila
Part of the incentive for Canoo to move operations to these two states is agreements it inked with each of them that would guarantee financial incentives of roughly $400 million. That is on top of an additional nearly $100 million in vehicle orders Canoo expects to come from states and local universities, Aquila said.
Aquia said he expects the facilities to employ 1,200 people in the region.
"We are bigger fans of owning our own facilities than we are contract manufacturing, there are inherent risks with that (and) having it out of your control," Aquila added.

The move is a loss for Southern California, which has been home to a clutch of electric vehicle startup companies including Fisker, Karma and Faraday Future. Canoo still has yet to deliver any of its planned vehicles and is looking for an area that's cheaper than Los Angeles to do business in and cut costs.
Aquila said in the statement Canoo most of the company's manufacturing will happen at a facility in Pryor, Okla. which Canoo announced earlier this year.
To meet production demand, Canoo said it expanded its workforce by 22% to about 800 people by the close of the third quarter. In October, the carmaker said that Panasonic will supply batteries for its upcoming electric SUV.
The company is working on its main car, a boxy, electric "lifestyle vehicle" it describes as a "loft on wheels'' that it aims to begin selling by next year. It's also developing an all-electric pickup truck and multi-purpose delivery vehicle for businesses. In the industrial space, Canoo has a handful of competitors already closer to delivering, though -- including Glendale-based Xos Trucks, which already has an agreement to deliver 120 electric trucks to FedEx Ground by the fourth quarter of this year.
The carmaker reported no revenue this quarter, compared to the same time last year, when the company brought in nearly $2.6 million. Instead, operating losses mounted, increasing to roughly $107 million from roughly $27.2 million in Q3 2020.
Canoo's net loss for the third quarter was roughly $80.9 million, up from a net loss of $23.4 million last year.
Canoo said it expects operating expenses in the upcoming quarter to be between $95 and $115 million, and estimated it'll spend between $60 and $80 million in capital expenditures during that time.
While Canoo's stock was down at market close today, it was up at least 4.7% in after-hours trading to roughly $8.72 per share as the news of its new headquarters and deals outside California reached investors.
To meet production demand, Canoo said it expanded its workforce by 22% to about 800 people by the close of the third quarter.
Editors note: This story has been updated with comments from Aquila.

Xos
Electric vehicle maker Xos made an underwhelming Wall Street debut on Friday, after shareholders approved its $2 billion merger this week with blank-check company NextGen Acquisition Corp.
Xos finished its first day trading under the new ticker XOS (previously NGAC) down by 14.5% from yesterday, before the transaction was officially complete. The company opened at $8.64 per share and wrapped regular trading today at $7.55.
The Atwater Village-based firm produces electric delivery vehicles and mobile charging stations, and recently it announced a deal with FedEx to provide it with 120 electric trucks later this year for use across five states.
In a statement on the debut, Xos said: "The official ticker switch from NGAC to XOS signifies new potential, new growth, and new beginnings for the company. We're thrilled about our debut on Nasdaq and look forward to participating in the upcoming official bell-ringing ceremony."
Xos aims to decarbonize "transportation with reliable electric trucks, powertrains, and the tools to power them." The company focuses specifically on class 5-8 vehicles, encompassing medium to heavy-duty delivery vans and trucks. The company's efforts come as California cracks down on polluting big rigs.
From Your Site Articles
Related Articles Around the Web
As the nation waits for electric vehicle charging stations to be as accessible as gas stations, Atwater Village-based Xos Inc. thinks it can get big rig operators charged up quickly.

The company introduced one of the first portable charging stations for fleet operators on Thursday. The station, which looks like a large metal truck trailer, can charge up to five vehicles at a time in a parking lot or fleet yard that doesn't yet have permanent charging facilities.
Big rigs are among the state's largest polluters. Last year, the state enacted a zero-emissions truck and delivery van mandate beginning in 2024, with the goal that all heavy duty trucks sold in California are electric by 2045.
Known as Xos Hub, the stations allow for a movable charging infrastructure in parking lots being used temporarily or without existing vehicle chargers. The company hopes that the mobile stations can be distributed widely and persuade more fleets to adopt battery electric technology. The units may also offset operators' concerns that electric commercial vehicles have a short range and few charging options.
"Everything from individual state regulations, to commitments by large fleet operators to convert to zero-emission electric vehicles, to President Biden's infrastructure plan, is pointing to electric vehicles as our future," CEO and co-founder Dakota Semler said in the announcement. He said fleet customers shouldn't have to wait for traditional fixed charging stations.
The Hub is part of a new subsidiary, Xos Energy Solutions, which will also offer Xos Serve, which will perform site evaluations, installations and other services related to the infrastructure.
Some infrastructure investments are starting to appear around ports. In May, Electrify America and the ports of Los Angeles and Long Beach announced a $25 million investment for commercial vehicle chargers. Electrify America is a subsidiary of Volkswagen Group of America.
The push for zero-emission fleets at the ports of Los Angeles and Long Beach is even more pressing after Los Angeles Mayor Eric Garcetti and Long Beach Mayor Robert Garcia called for the elimination of diesel trucks at the port by 2035. The two ports are the nation's busiest seaport hub where thousands of diesel trucks haul billions of dollars worth of cargo but there is still little electric vehicle infrastructure.
There are more than 100 zero-emissions vehicles being tested with various partners, such as Toyota, using battery electric or hydrogen power at the port, said Phillip Sanfield, a spokesperson for the Los Angeles port. But more infrastructure will be needed down the line.
"Right now, our focus is to help identify a variety of different options the market may determine for zero-emissions vehicles," he said.
A focus on charging comes as Xos is putting more of its commercial vehicles on the road.
The company said earlier this week it will provide FedEx with 120 electric vehicles for use as FedEx Ground delivery trucks. These vehicles will be operated by the parcel delivery company's Independent Service Provider arm in California, Massachusetts, New Jersey, New York and Texas beginning at the end of this year. Xos says more trucks will be put into service into 2022, with ongoing discussions with FedEx on additional vehicle deliveries in other states next year and in 2023.
In March, FedEx announced a $2 billion initiative to go carbon-neutral by 2040, including purchasing only electric parcel pickup and delivery vehicles from 2030 on.
Xos is preparing an SPAC merger with Florida-based NextGen Acquisition Corp. and a $2 billion valuation. A shareholder meeting is scheduled for Aug. 18.
Correction: An earlier version stated Xos Inc. is located in North Hollywood. It recently moved to Atwater Village.