xos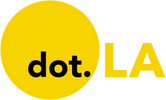 Get in the KNOW
on LA Startups & Tech
X
xos
Courtesy of Xos and Rivian
The world of electric vehicle startups remains a rollercoaster of uncertainty. This week, we saw news from two of Southern California's biggest names in the space with radically different announcements.
Let's start with the good: At Rivian, a tweet from CEO RJ Scaringe suggested that the company was back on pace to hit its production targets of 25,000 vehicles this year.
\u201cSupply chain and production are ramping! We just announced production of 4,401 vehicles for Q2 bringing our cumulative total since start of production to 7,969 \u2014 keeping us on track to reach our year-end goals. Thank you to our team & suppliers.\u201d

— RJ Scaringe (@RJ Scaringe) 1657112781
So what do I feel when I see a tweet like this?

A cautious optimism? Yes, but wrapped in a skepticism that the company has been wrong so many times before. This is a company that has historically failed to hit targets. Earlier this year supply chain and inflationary woes forced the company to raise prices on several of its vehicles earlier this year, which led to a shareholder lawsuit, some eventual backtracking, an apology, a stock slide, etc. They very well may turn the corner, and this news (among other things) is encouraging, but call me when that 25,000th car rolls off the line.
On the other side of town, electric trucking company, Xos, announced that it would lay off 8% of its staff according to reporting from Business Insider. This is a company that went public via SPAC merger on August 20, 2021 in a deal valued at $2 billion and has subsequently seen its stock lose nearly 80% of its value. According to the report, yesterday's bad news is attributable to a cash shortage and "slowing macroeconomic growth." It's a common refrain for many startups across the nation: Inflation prompts the Fed to raise interest rates; investors get skittish; suddenly VC cash is hard to come by and profitability becomes more attractive than growth at all costs.
The whole EV space is an absolute rollercoaster, but it's a roller coaster where you're blindfolded and half the track may or may not exist in front of you. One minute you're building momentum and the next minute your supply of door handle computer chips that you're importing from Taiwan dries up without warning. Why car doors need computer chips is a great question, but we'll leave that discussion for another time.
Why we need EVs, generally, is a much easier question, and its answer also partially explains why the sector (and the world) is so rife with uncertainty. Climate change is one of those rare problems that undermines its own solution: We need new technology to solve climate change, but climate change is stymying our ability to create that technology. Not every flood, heatwave, disease, or humanitarian crisis is directly attributable to climate change (you'd have a tough time convincing me that the Russian invasion of Ukraine is, at its core, a climate issue) but climate change makes flooding, heatwaves, zoonosis and civil strife more likely. And, as a result, at a time where societal cohesion is more critical than ever, it seems like the amplitude of uncertainty in business has never been higher.
Because we waited until the eleventh hour to start addressing it, climate change has become a pressure cooker on business. Mitigating its impacts requires that many things all happen simultaneously. It's not enough to decarbonize the grid and convert cars to electric. We also need carbon capture, sustainable aviation fuels, a new way to make cement and a battery technology revolution. All at the same time. And any hiccup or setback means that the uncertainty we're fighting to protect against grows.
And because the threats are so existential and multivariate it's hard to imagine any CEO being able to anticipate them. Nobody saw COVID coming, not really. Not with the temporal acuity to steer a startup around the pothole. The other day my friend bought a bunch of Rivian stock. When I asked him why, he told me that he likes that they actually have cars on the road. Now, my friend is an idiot for a variety of reasons, but when it comes to betting on EV startups, actually delivering cars to consumers may be as good a tea leaf as any.
From Your Site Articles
Related Articles Around the Web
Photo courtesy of Canoo
Electric vehicle maker Canoo is abandoning its Torrance headquarters for Walmart's home turf.
The company announced as part of its third quarter earnings call Nov. 15 that it will soon move its corporate headquarters to Bentonville, Arkansas as it moves up their production timeline.
Canoo CEO Tony Aquila said the electric vehicle maker will also base manufacturing and research and development facilities in Fayetteville, Arkansas and expand existing factory space in Pryor and Tulsa, Oklahoma to handle more of its software development, finance and customer service operations.
"Our discipline continues to be big news or no news. Therefore, we will accelerate our advanced manufacturing production in the U.S. to begin before Q4 2022," Aquila said in an earnings statement.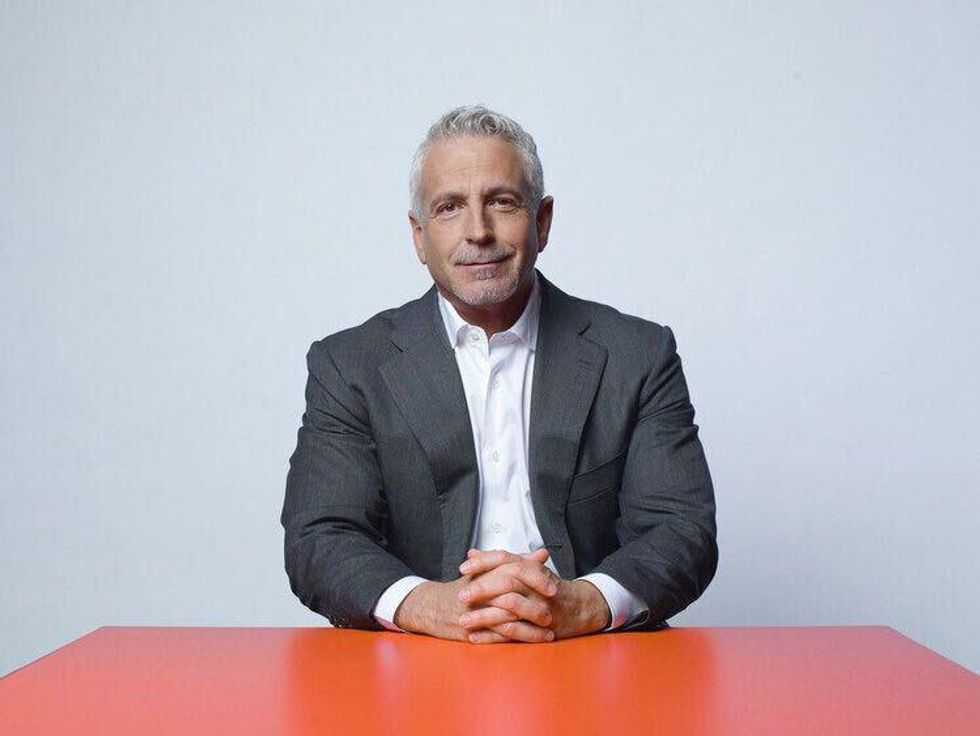 Canoo CEO Tony Aquila
Part of the incentive for Canoo to move operations to these two states is agreements it inked with each of them that would guarantee financial incentives of roughly $400 million. That is on top of an additional nearly $100 million in vehicle orders Canoo expects to come from states and local universities, Aquila said.
Aquia said he expects the facilities to employ 1,200 people in the region.
"We are bigger fans of owning our own facilities than we are contract manufacturing, there are inherent risks with that (and) having it out of your control," Aquila added.

The move is a loss for Southern California, which has been home to a clutch of electric vehicle startup companies including Fisker, Karma and Faraday Future. Canoo still has yet to deliver any of its planned vehicles and is looking for an area that's cheaper than Los Angeles to do business in and cut costs.
Aquila said in the statement Canoo most of the company's manufacturing will happen at a facility in Pryor, Okla. which Canoo announced earlier this year.
To meet production demand, Canoo said it expanded its workforce by 22% to about 800 people by the close of the third quarter. In October, the carmaker said that Panasonic will supply batteries for its upcoming electric SUV.
The company is working on its main car, a boxy, electric "lifestyle vehicle" it describes as a "loft on wheels'' that it aims to begin selling by next year. It's also developing an all-electric pickup truck and multi-purpose delivery vehicle for businesses. In the industrial space, Canoo has a handful of competitors already closer to delivering, though -- including Glendale-based Xos Trucks, which already has an agreement to deliver 120 electric trucks to FedEx Ground by the fourth quarter of this year.
The carmaker reported no revenue this quarter, compared to the same time last year, when the company brought in nearly $2.6 million. Instead, operating losses mounted, increasing to roughly $107 million from roughly $27.2 million in Q3 2020.
Canoo's net loss for the third quarter was roughly $80.9 million, up from a net loss of $23.4 million last year.
Canoo said it expects operating expenses in the upcoming quarter to be between $95 and $115 million, and estimated it'll spend between $60 and $80 million in capital expenditures during that time.
While Canoo's stock was down at market close today, it was up at least 4.7% in after-hours trading to roughly $8.72 per share as the news of its new headquarters and deals outside California reached investors.
To meet production demand, Canoo said it expanded its workforce by 22% to about 800 people by the close of the third quarter.
Editors note: This story has been updated with comments from Aquila.

Xos
Electric vehicle maker Xos made an underwhelming Wall Street debut on Friday, after shareholders approved its $2 billion merger this week with blank-check company NextGen Acquisition Corp.
Xos finished its first day trading under the new ticker XOS (previously NGAC) down by 14.5% from yesterday, before the transaction was officially complete. The company opened at $8.64 per share and wrapped regular trading today at $7.55.
The Atwater Village-based firm produces electric delivery vehicles and mobile charging stations, and recently it announced a deal with FedEx to provide it with 120 electric trucks later this year for use across five states.
In a statement on the debut, Xos said: "The official ticker switch from NGAC to XOS signifies new potential, new growth, and new beginnings for the company. We're thrilled about our debut on Nasdaq and look forward to participating in the upcoming official bell-ringing ceremony."
Xos aims to decarbonize "transportation with reliable electric trucks, powertrains, and the tools to power them." The company focuses specifically on class 5-8 vehicles, encompassing medium to heavy-duty delivery vans and trucks. The company's efforts come as California cracks down on polluting big rigs.
From Your Site Articles
Related Articles Around the Web