Amazon Is Building a Machine Learning Research Center with USC
Samson Amore
Samson Amore is a reporter for dot.LA. He holds a degree in journalism from Emerson College. Send tips or pitches to samsonamore@dot.la and find him on Twitter @Samsonamore.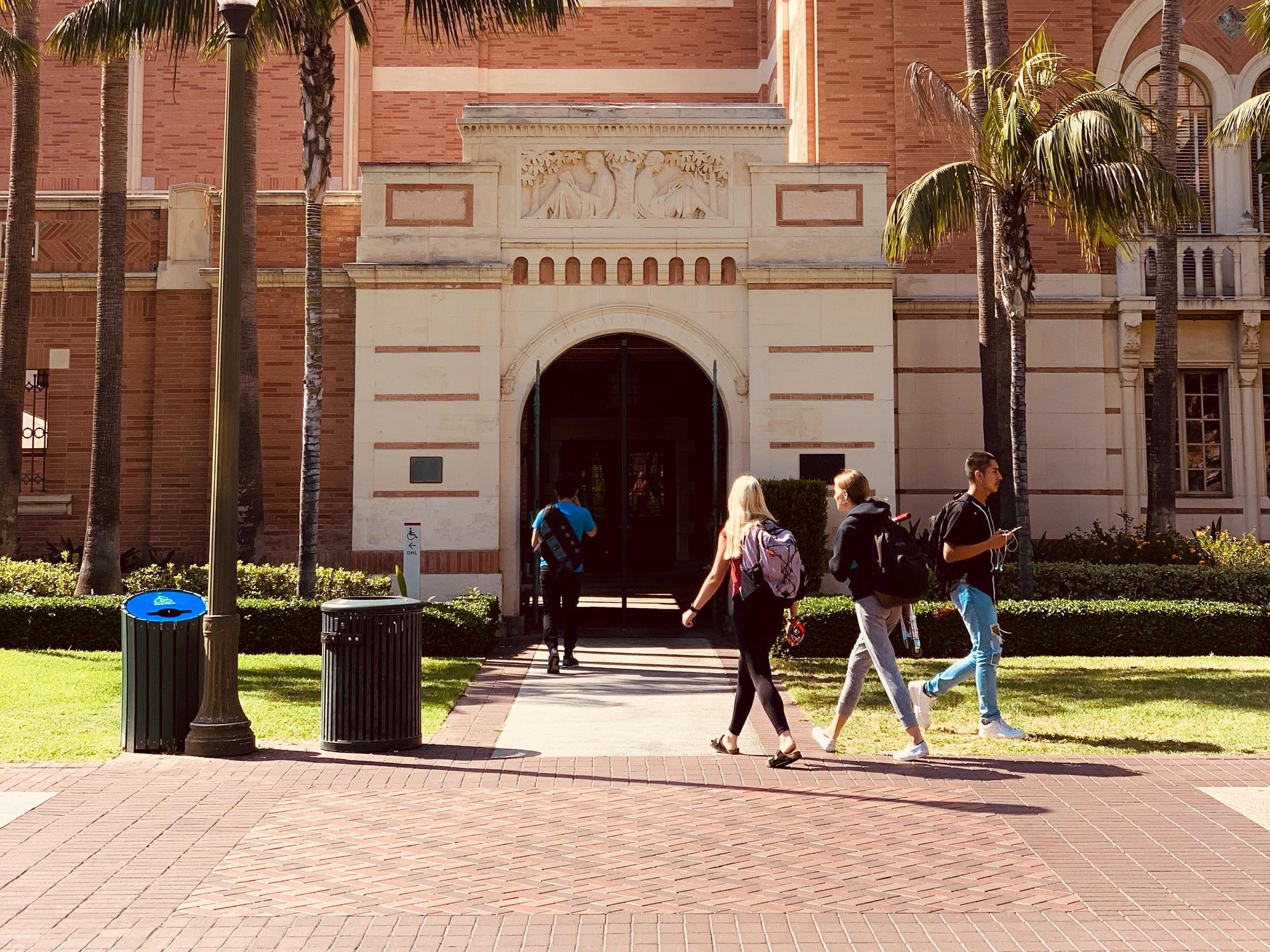 Alexa-maker Amazon is creating a machine learning and artificial intelligence research lab at USC as the retail giant grapples with growing privacy concerns around its products. The Center for Secure and Trusted Machine Learning, part of USC's Viterbi School of Engineering, will support research that looks at new ways to secure and preserve privacy in machine learning and can be applied at scale "to support billions of users."

Amazon's artificial intelligence systems extend beyond its smart home devices; the company automates much of its processes using machine learning; including product recommendation, the Amazon Echo and the Amazon Go store (a brick and mortar location that runs without cashiers). Amazon also recently launched Halo, a wearable fitness tracker comparable to the Fitbit that also connects with Alexa and the rest of its smart devices.
---
A.I. and machine learning underpin almost all Amazon's products, and the technology is what powers any smart home device. The "internet of things" concept -- the idea that different individual computers can communicate with one another on a universal network -- is also powered by A.I. Nearly all big tech companies use A.I.
"A.I. fuels just about everything we do at Amazon, and we challenge ourselves every day to find ways to use this technology to benefit customers," a company spokesperson told dot.LA. "A.I. is a key part of our culture because we are customer obsessed, and these technologies have developed as great tools for developing and improving customer experiences."
Amazon wouldn't comment on if it will use this research to develop its A.I.-enabled products, like the Alexa smart device.
Though it has relationships with other colleges, the program with USC is Amazon's first machine learning-focused fellowship project with a campus.

The center's goal is to make A.I. and machine learning technologies more secure and trusted by the public. It will be directed by Salman Avestimehr, professor of computer and electrical engineering at USC, who will also oversee related fellowships and the overall project.
Avestimehr said he thinks there are many companies besides Amazon that could benefit from the center's research.
"Amazon is interested in this, and many others. [Machine learning] is a hot topic, and it's on everybody's mind," Avestimehr said. "Privacy, security and trust resonates with everybody."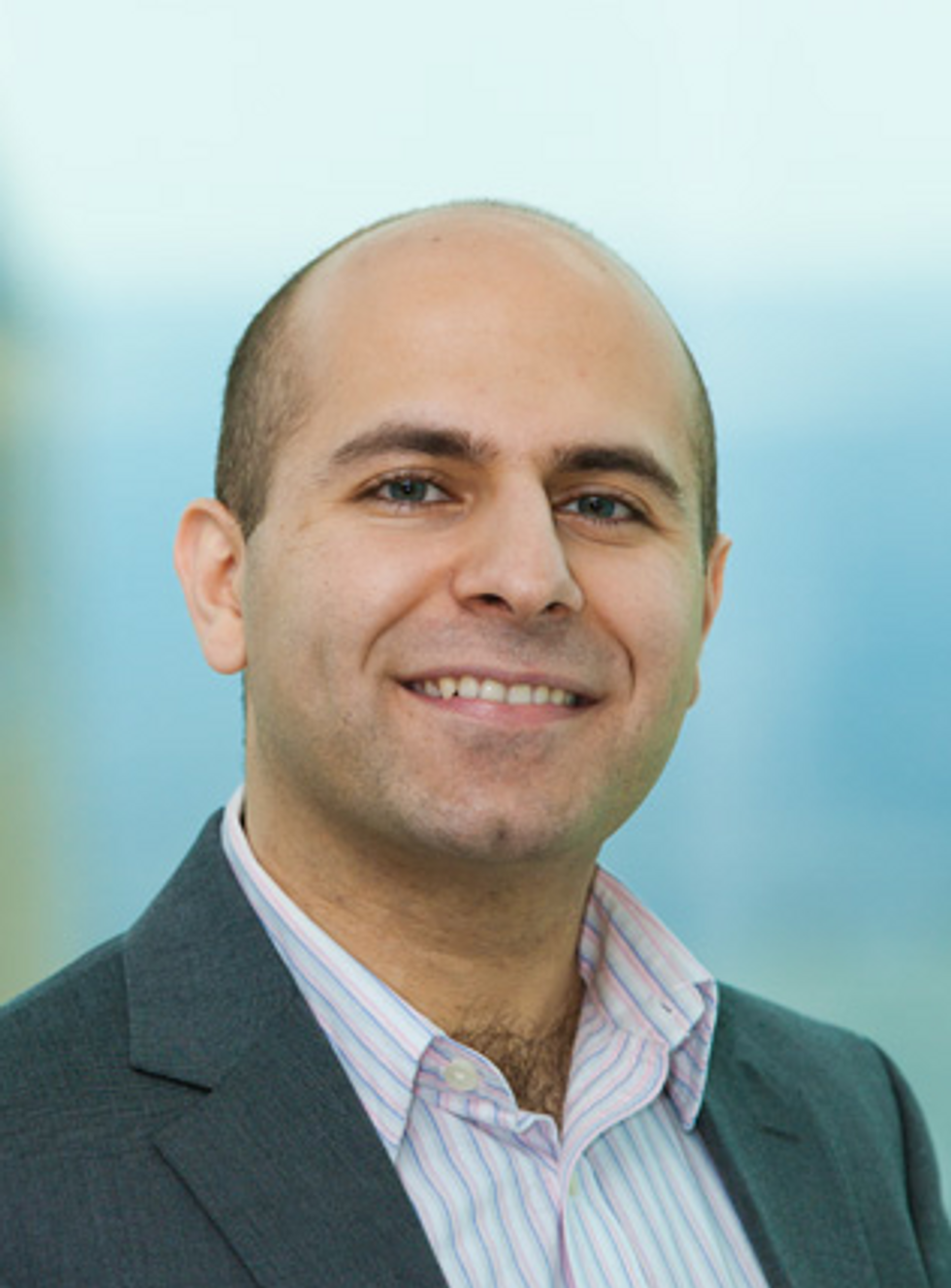 Salman Avestimehr is a professor of computer and electrical engineering at USC.
Privacy, according to Avestimehr, refers to keeping individual users' data safe, while security is related to securing the open-source systems from threats. "Since everybody can be a part of this ecosystem of machine learning, therefore it is also open to any adversary behavior," he added.
There's also the challenge big tech companies face in getting their customers to fully trust their automated systems (and keep using their devices).
Google is another tech giant that's trying to figure out how to approach and market A.I., which it uses in many facets of its business including its Google Home devices, which compete with Amazon's Alexa. Lead researchers and engineers at Google have quit over concerns the company and its CEO Sundar Pichai aren't prioritizing diversity in developing A.I. -- an issue they've voiced since 2015. Google's co-head of ethical A.I. Margaret Mitchell is currently under investigation for allegedly sharing classified Google documents with outside sources.

"If this is something like coming up with this algorithm to run your home, how would you trust that? How do you trust this algorithm that is learning by itself?," Avestimehr said.

Amazon had similar issues. Cybersecurity researchers including those at Check Point have uncovered privacy concerns with the Alexa, including the ability to hack into the device, steal personal information and change which "skills" Alexa can perform. "Successful exploitation would have required just one click," Check Point wrote in its report.
At CES last year, Amazon said it sold at least 200 million Alexa devices to date, and that its customers use the voice assistant prompts to control their smart homes a combined "hundreds of millions of times" each week.
"At Amazon, privacy and security are foundational," an Amazon spokesperson said. "Our highest priorities are keeping customers' information safe, providing customers with transparency and control, and making privacy controls incredibly easy to use and understand."
The technology and research produced by the lab could lead to a wider understanding of how A.I. and machine learning works. Avestimehr said he hopes it'll also convince the public to engage with more complex A.I. systems that could actually be dangerous, like autonomous vehicles.
"They're not making big decisions yet," Avestimehr said of most current A.I. systems.
Under Avestimehr's direction, the center will accept qualified USC PhD candidates into its Amazon Machine Learning Fellows program, where they will gain access to funded research projects, annual fellowships, public research symposiums and annual workshops. The program will also reach out to younger engineers; there are plans to train and eventually recruit high school and university students.
"Related to our university, it's good at attracting talent, educating talent and these fellowship resources will be very useful to drawing talented students, educating them and [also] recognizing the greatest students we have at USC," Avestimehr said.
Amazon and USC have partnered before on projects. The ecommerce giant said through a spokesperson that it chose to work with USC to develop a machine learning center partly because it deepens Amazon's access to the graduate talent pool.
"We are delighted to bring together top talent at Amazon and USC in a joint mission to drive ground-breaking advances in privacy and security preserving machine learning; advances that enable us to continue to safely and securely deliver experiences," Amazon's Alexa AI Vice President — and former USC vice dean of engineering — Prem Natarajan said in a statement.
Though it's headquartered in Seattle, Amazon has a sizable operation in Los Angeles. The company said it continues to hire at its hub in L.A., and added, "there are currently more than 500 tech and corporate roles available." Right now, Amazon said it employs thousands in L.A. County.
Samson Amore
Samson Amore is a reporter for dot.LA. He holds a degree in journalism from Emerson College. Send tips or pitches to samsonamore@dot.la and find him on Twitter @Samsonamore.
https://twitter.com/samsonamore
samsonamore@dot.la