veo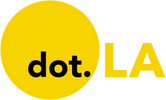 Get in the KNOW
on LA Startups & Tech
X
veo
Image courtesy of Veo
Three months after opening its new headquarters in Santa Monica, micromobility startup Veo is expanding its fleet and its footprint. As of last week, riders have been able to cross the municipal boundary between Santa Monica and L.A. and take trips north to Will Rogers State Beach, south to Marina Del Rey and east to Mar Vista.

"It's good to see more people able to actually commute from Santa Monica to a nearby neighborhood…because in the past, we [did] see a lot of people stopped at the boundary," said Veo CEO Candice Xie.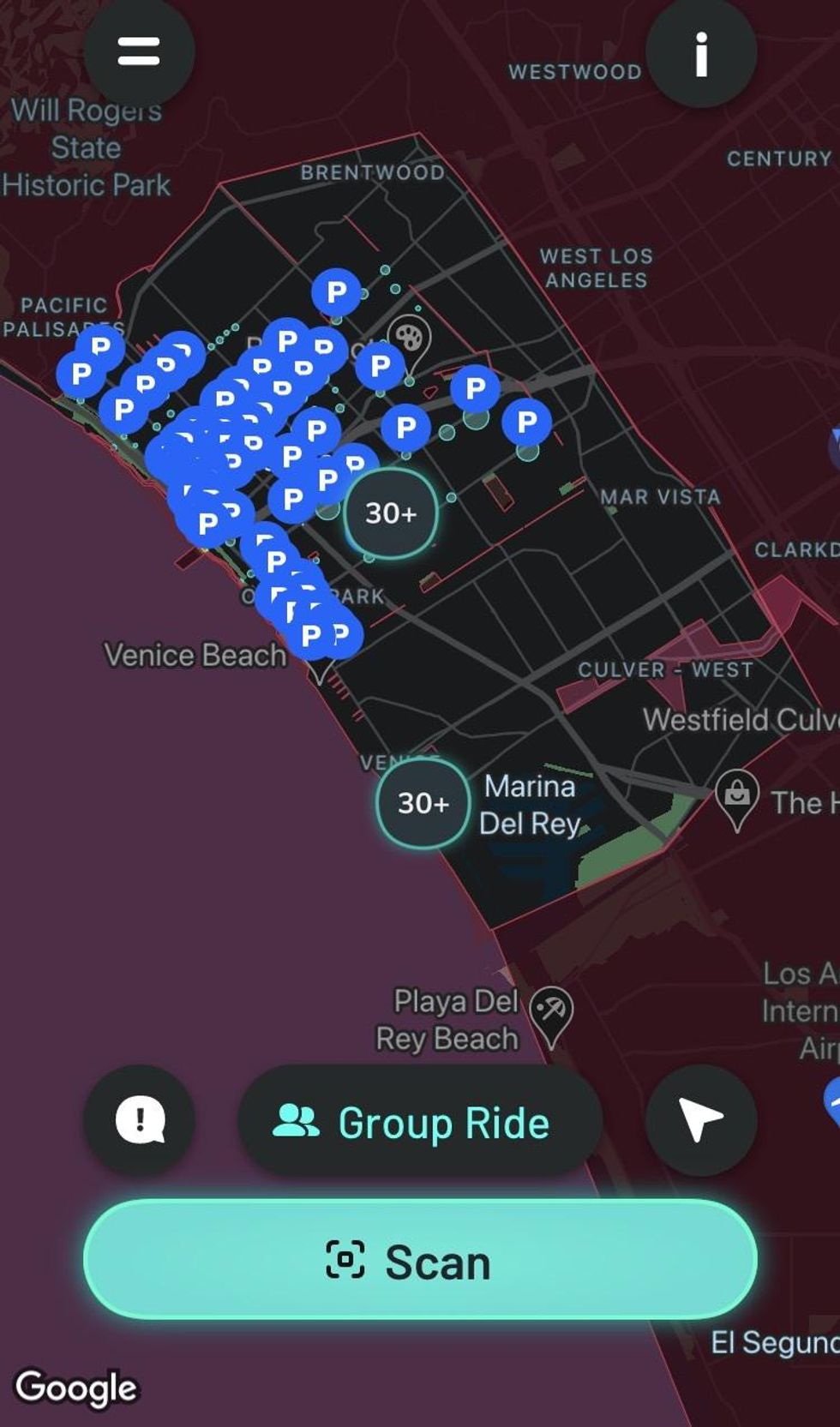 A screenshot shows Veo scooters' new availability on the west side of the city of L.A.
Still, riders will not be able to ride all through the city of L.A. The city of L.A. has only granted them permits for 500 vehicles. Xie said they're focusing on expanding the boundaries of where their mostly Santa Monica-based users are already indicating they want to ride.
As part of the expansion, the company is adding a mixed fleet of 400 e-bikes and 100 standing scooters.
Enterprising riders who venture beyond the new, expanded geofenced zone can expect to receive a warning text message and for their vehicle to come to a slow stop. In addition, they will not be allowed to leave the e-scooter or e-bike outside of the zone without incurring a penalty that starts at $15.
Currently, it costs riders $1 to unlock and $0.33 cents per minute to ride (plus tax and fees). Residents of Santa Monica and Los Angeles who qualify can apply to ride at a reduced rate through Veo Access, where riders pay $5 per month for unlimited 30 minute rides.

Xie said that the permit approval process for the city of L.A. took longer than originally anticipated and that this new expansion will happen in phases, with the next phase anticipated in two to three months.

Veo is the seventh micromobility operator currently permitted in the city of Los Angeles, joining rivals Bird, Lime, Wheels, LINK (Superpedestrian), Lyft and Spin.
Veo's expansion comes at a precarious time for the shared micromobility market. Earlier this month, Santa Monica-based Bird laid off 23% of its staff. Layoffs were also reported at both Superpedestrian and Voi this week.
However, Xie said that Veo is doubling down on both the greater L.A. area and California as a whole, as it recently launched in Berkeley and intends to move into Santa Clara and San Jose soon. As other companies lay off workers in pursuit of profitability, Xie said Veo is expanding.

"We're still hiring from the community and want to increase our exposure and also have more local talent join us."
Correction: An earlier version of this post stated that Veo vehicles were already available in Santa Clara.
From Your Site Articles
Related Articles Around the Web
Image courtesy of Veo
Yet another micromobility startup will soon call Los Angeles home, bringing its two-wheel sensibilities to what's long been a four-wheel city.
Veo, an e-scooter and e-bike-sharing startup, will open its new headquarters on Santa Monica's Third Street Promenade later this month. Originally hailing from Chicago, Veo plans to hire up to 200 employees locally, as it outlined in application documents filed with local authorities. The company currently operates in more than 25 cities, including Santa Monica, and plans to launch across wider Los Angeles by the end of this month.
"With this kind of active user base year round, it's like heaven for us," according to Veo CEO Candice Xie. Both Xie and her co-founder, Veo president Edwin Tan, have moved to the L.A. area as part of the relocation.
Founded in 2017 as a bike-sharing startup, Veo has since expanded to include e-scooters in its offerings. It is also the only major micromobility operator run by a female CEO. Xie and Tan were inspired to launch Veo after witnessing the bike-share boom in Asia, but their ambitions were decidedly greener: Rather than sourcing cheap bikes that would eventually end up in a landfill, they wanted to build their own quality product and provide a scalable, sustainable service for communities.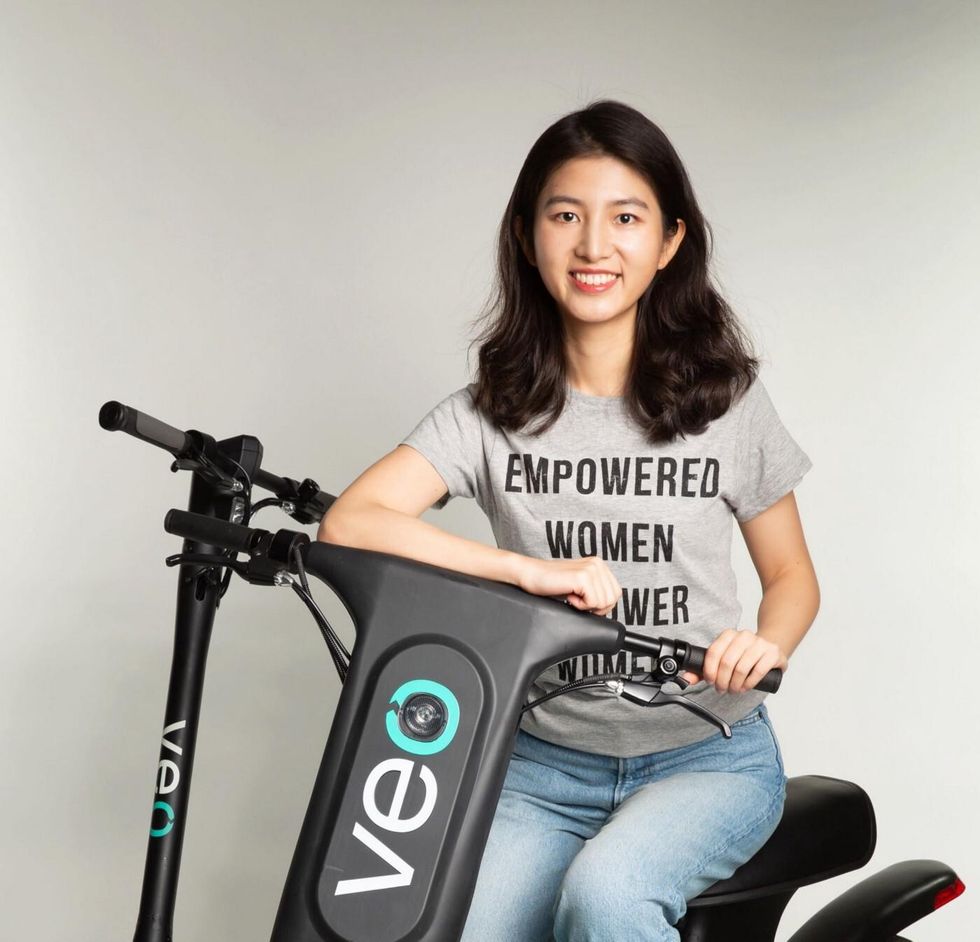 Veo CEO Candice Xie.
Image courtesy of Veo
Tan, formerly an engineer for bicycle manufacturer Trek, brought his experience in manufacturing and supply chain logistics, while Xie—a former financial planner for Schneider Electric—brought her business background. They initially named the company VeoRide, as in "we all ride."
As Veo grew its offerings from bikes and e-bikes to e-scooters in 2019, it continued its commitment to accessibility for all riders across socio-economic demographics. That's a notable goal given how, according to a 2020 report by the L.A. Department of Transportation on the county's micromobility pilot program, 64% of riders identified as male, 58% were aged 18-to-34 and nearly a quarter earned over $100,000.
After Veo built its first standup scooter in 2019, Xie saw an opportunity to develop a product that could appeal to a more diverse user base. "As a woman—and I cannot speak for all women—I am a more risk-averse person," she said. "So standing there [going] 15 miles per hour, with cars riding side-by-side with me, made me a little bit freaked out."

In 2020, Veo debuted the Cosmo, a sit-down e-scooter with a larger wheelbase and lower center of gravity. Xie said that they wanted to appeal to women who might wear high heels or skirts to work, as well as older users who would feel more comfortable sitting down. A Veo user survey last year found that women, people with disabilities and riders taking longer trips all preferred it to Veo's standup scooter.
Xie believes that the future of micromobility is in a multi-model approach.
"I don't believe it if someone says, 'This is the perfect scooter,'" she said. "No, it's not; we're just a couple of years into this industry. There are still a lot of things we can build from the safety, sustainability and inclusivity side."
Veo plans to roll out more vehicle types and features, appealing to a wide range of users and use cases, in the coming months.
So far, it seems like Veo's city-by-city strategy is paying off. It's the only company operating in both Santa Monica and New York City—where, alongside Bird and Lime, it's part of the Big Apple's recently launched micromobility pilot program. (Bird was notably kicked out of Santa Monica last year, while Lime pulled out of the city in 2020.) Veo also raised $16 million in new funding last year to support its expansion into new markets.
Xie noted that cities are maturing in their approach toward micromobility after the industry's tumultuous beginnings, with municipalities choosing companies that are willing to operate as community partners rather than chasing riders at all costs.
In December 2020, Xie took to Medium to call out other operators for prioritizing rapid growth at the expense of building a sustainable business model. She pointed out that Veo—and not Lime, as that company's CEO Wayne Ting had intimated—was the first micromobility company to achieve profitability.
While Xie does not hesitate to throw down the gauntlet, being a female CEO is not without its challenges. She mentioned one investor forum where, as the only woman in the room, another attendee handed her his drink thinking that she was a server.
"A lot of products used by females are actually designed by males," she said. "And I do think that's something that needs to be improved."