unest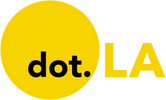 Get in the KNOW
on LA Startups & Tech
X
unest
Since its founding in 2018, UNest has focused on helping parents save money for their kids. Offering customers flexible accounts to go toward things like college tuition, wedding expenses or a down payment on a house, the North Hollywood-based fintech startup might seem like more of a low-risk institution.

Yet in the next few weeks, UNest is jumping headfirst into the world of cryptocurrencies.
On Thursday, the company announced it has hired Jon Walker as president to help lead the app's expansion as it looks to hire more people, grow its product offerings and raise more funding. In the newly created post, Walker will work alongside UNest founder and CEO Ksenia Yudina.
In an interview with dot.LA, Walker said his first job is to spearhead the launch of UNest Legacy—its upcoming product allowing users to invest in crypto and individual stocks—as well as expand the company's presence in Utah, where he resides.
"Our goal is to help families build a lasting financial legacy," Walker said. "Crypto investors tend to be younger and more diverse than retail stock investors, and we believe that this is becoming more and more mainstream."
Before joining UNest—which counts former NBA player Baron Davis and actress Laura Dern among its investors—Walker served on the leadership team at KPMG Spark, the accounting giant's bookkeeping and tax preparation service for small- and mid-sized businesses. He joined the firm after KPMG's 2018 acquisition of Salt Lake City-based online bookkeeping startup Bookly, where he was a board member and part of the founding team.
He also participated in exits at Utah-based startups EcoScraps and GroSocial, and held positions at venture capital firms Signal Peak Ventures and Kickstart Seed Fund—all based in the "Silicon Slopes" area south of Salt Lake City, which earned that moniker thanks to its booming tech startup scene.

Walker hopes to poach from the region's deep tech talent base as part of a hiring binge for UNest this year. The startup plans to double the size of its workforce to 70 employees by the end of 2022, including new engineering, marketing and operations personnel.
"Utah has become quite the vibrant ecosystem in regards to startups and the VC community," Walker said, adding that there are no plans to move UNest's headquarters there.
UNest is aiming to grow from 400,000 users currently to 1 million by the end of the year. The company is fresh off a $26 million Series B funding round last fall, led by Houston-based The Artemis Fund, which took its total capital raised to $40 million.
Walker said he is tasked with executing an even larger Series C raise by the end of 2022, and laying the foundation for a possible IPO in the years to come. "That's definitely on our roadmap," he said of a public offering.
Walker said that UNest also plans to partner with one of its investors, asset management giant Franklin Templeton, to introduce a product focused on ESG (environmental, social and governance) stocks.
UNest isn't the only family savings startup on the fintech scene; its competitors include Chicago-based EarlyBird and San Francisco-based Backer. After it bought out two similar apps—San Francisco-based Littlefund and New York-based Kidfund—in recent years, Walker didn't rule out more acquisitions for UNest.
"Right now, our focus really is on hyper-growth mode," he said. "If the right opportunity comes along that makes sense for both parties, I think it's our fiduciary responsibility to shareholders to look at opportunities that present themselves."

From Your Site Articles
Related Articles Around the Web
UNest, a Los Angeles-based fintech company that helps parents save money for their kids' college tuition, announced Monday that it acquired another savings app with the hopes of expanding its user base.
The acquisition of New York-based Kidfund will increase UNest's user base by around 30,000 users, CEO Ksenia Yudina told the Los Angeles Business Journal.
Founded in 2018, UNest lets parents funnel money into tax-friendly investment accounts for their children. Investments made through UNest are similar to investing through a 529 plan, but the startup lets children use the funds on non-education expenses without incurring a financial penalty.
The service costs $3 a month — or $6 a month for a premium option — and lets users choose between investment strategies.
Yudina told dot.LA last year that she founded UNest after seeing her millennial friends struggle to figure out college savings plans for their children. UNest, she said, aims to use modern technology to make college saving simpler for a new generation of parents.
This isn't UNest's expansion-minded acquisition. In September 2020, the company acquired San Francisco-based company Littlefund in a move that also raised its user base by around 30,000 users.
Headquartered in North Hollywood, UNest raised $9 million in Series A funding last June, and said it saw increased usage over the COVID-19 pandemic after parents began to focus on long-term savings.
UNest did not disclose the terms of the deal, and did not immediately respond to a request for comment.
From Your Site Articles
Related Articles Around the Web
UNest, a mobile app that helps parents build college nest eggs for their kids, announced Wednesday it has acquired Littlefund, a similar app that will double UNest's user base to over 60,000 people. The integration will also make it so extended family members and friends can contribute directly to a UNest account on behalf of a child.
"Both are applying a modern, technology-driven approach to making financial solutions more affordable, accessible and user-friendly for a new generation of parents," said Ksenia Yudina, chief executive officer and founder of UNest, in a written statement. "Our teams share the same values and there is a lot of synergy in terms of vision and demographics."

Yudina, who was previously a senior executive at Capital Group, said she got the idea for UNest after seeing that her millennial friends having babies did not know how to invest in college savings plans and were put off by the stacks of paperwork that traditionally have been required.
UNest makes the investing simpler. It charges users a $3 monthly advisory fee for the service that funnels cash into 529 plans, an investment tool that provides tax breaks for college savings. It also offers trust accounts for minors.
The deal comes after UNest closed an oversubscribed $9 million Series A financing in June at a $25 million, post money valuation, according to Pitchbook data. The round was led by Anthos Capital, which also made an introduction to NBA All-Star Baron Davis, who ended up becoming an investor in the company and a brand representative.
UNest, which is headquartered in North Hollywood, launched in February and says it has seen "rapid growth" in users during the pandemic as the savings rate increased and families focused on long-term savings goals.
Following the completion of the acquisition, Littlefund founders Mimi Chan and Isaac Dressman will join UNest as head of experience and head of research and development, respectively. They are currently based in San Francisco but are planning to relocate to L.A. when employees can go back into the office.
Terms of the deal were not disclosed.