pllay labs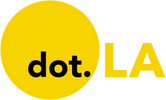 Get in the KNOW
on LA Startups & Tech
X
pllay labs
Shawn Gunn has been waiting for gaming to get to this moment for 20 years.
He ran e-tournaments from his college dorm in the 1990s, long before esports exploded. Since then, Gunn has worked on Wall Street as a trader, at Nokia as the head of monetization and at HERE Technologies, before founding his first company, GUNN Inc, in 2008.
All the while, he watched as video games became lucrative for top competitors. And he decided to find a way to make them profitable for average gamers like himself.

Last year, Gunn founded PLLAY Labs Inc. with Christine Krzyzanowski. The video game wagering app lets users play video games like Fortnite and Call of Duty against each other for money. Since its launch in June, PLLAY has added 10,000 users, bringing its total user base to 60,000.
"Gaming has always been a big part of our demographic's life. And I think now with the ability to not just gain but derive revenue, cash from your skill level and your competitions, is going to be an interesting thesis," said Gunn. now the chief executive at the company. "We've already seen users that today are, you know, literally generating or augmenting their current revenue stream with playing matches on PLLAY. In some cases, depending on your situation, you can be doing well in those matches and paying your rent or just having extra cash in your pocket."

PLLAY Labs Inc. raised a $3 million seed round to add more games, consoles and platforms to their service. This round of funding was led by Screen Play Ventures and included investors such as NBA all-star Bradley Beal, Obsidian Works Managing Director Chad Easterling and GE Power Portfolio Chief Executive Officer and President Russell Stokes.


Skill-Based Betting
PLLAY uses an artificial intelligence-driven platform to monitor video game matches, detect cheating and guarantee payment to winners. It is not considered gambling under federal law because players make bets on their own performance in a skill-based game.
Gunn said there is already a lot of peer-to-peer betting happening online, with or without the app. The wagering is often informal and done through game chats, with no guarantee the other player will send money via CashApp or PayPal. PLLAY ensures that each player is paid appropriately from pooled money that PLLAY secures in escrow.
PLLAY's background check process also ensures wagering laws in users' states are honored and confirms users are 18 or older.

Beal — a PLLAY investor, two-time NBA All-Star and shooting guard for the Washington Wizards — is a gamer off the court and away from his day job, as is Easterling.
"They're both gamers, in their own regard, and they fit our profile. So they're not professional gamers, obviously, they have other really cool day jobs," said Gunn. "But they know how big the gaming market is and where it's going."
Gunn said he sought out high net-worth investors that were passionate about gaming.
"I'm not just investing in a product; I'm investing in people. I believe in supporting minority- and women-owned businesses," said Beal in a statement, adding that Gunn and Krzyzanowski "have built more than a gaming platform, they've built a diverse and creative culture at PLLAY that fuels their vision."

All of PLLAY's employees are gamers. Gunn is a longtime fan of Electronic Arts' Madden franchise and Krzyzanowski plays Epic Games' Fortnite and Activision Blizzard's Call of Duty. As a result, all three games are part of the five that PLLAY initially offered. The other two are Electronic Arts' FIFA 21 and 2K Sports's NBA 2K21.

"There's been a lot of attention on the esports sector, or part of the industry, which we really look at as the more professional level of gaming," said Gunn. "But we have always believed that there's a much bigger opportunity for what we call the competitive amateur, which are those users that gaming is not going to be their profession, but they use it as an entertainment mechanism and the ability to unwind and have some competition."
Gunn anticipates PLLAY will release five more games early next year, some chosen to attract PC gamers. He said the company receives several emails daily requesting games like Riot Games' League of Legends and Valve Corporation's Dota2.
From Your Site Articles
Related Articles Around the Web
South L.A. has long produced arts and cultural icons and influencers — from actress and producer Issa Rae to two-time NBA All Star Baron Davis. It's now also home to an emerging network of founders and a recent wave of investment. But is it Los Angeles' next tech hub? Much will depend on access to capital, infrastructure and a shift in how it's perceived. That's the takeaway from Wednesday's dot.LA's strategy session, "Is South LA the next tech hub?" with Mirror Digital CEO Shelia Marmon, PLLAY Labs, Inc. CEO & co-founder Shawn Gunn and America on Tech founder and CEO Jessica Santana.
"We have to have a place to tell our own stories and define our own narratives, and that is so important," said Marmon, who grew up in South LA and was at the early network meetups in Leimert Park where the seed for Plug In South L.A. were sown. The group provides a network for founders.
Building those networks are key for Black and Latino entrepreneurs who have historically been excluded from the largely white, male tech and venture capital circles, making it more difficult to raise money and get ideas off the ground.
Just 1% of venture-backed founders were Black in 2018, according to a study led by Silicon Valley Bank. Another survey by the National Venture Capital Association and Deloitte found on 3% of investment partners are Latino and another 3% Black.
South Los Angeles is largely Black and Latino and has a long history of segregation and poverty. The South LA region spans 28 communities and 50 square miles, bordered by the Alameda Corridor, Imperial Highway, Baldwin Hills and Interstate 10.
"It's easy to tell a young person, 'Oh, just go to Santa Monica and go to this conference or, you know, go somewhere like that.'" said Gunn, who has founded several companies and recently raised $3 million for PLLAY, a game wagering platform. "You're not always felt welcome there, right? Or you have all your defenses up. So when you see people, men and women that kind of look like you, and are potentially going down a path that you want to go down...That means a lot."
Like a lot of founders of color, Gunn said, the task felt nearly impossible and he looked outside traditional venture capital firms for funds. In Los Angeles, where Hollywood, sports and tech collide, there's opportunity.
"There are high-net worth individuals that are starting to open up to the concept of becoming early-stage investors," he said.
To his point, Rae and Davis are both investors. The slain rapper Nipsey Hussle was also working on real estate investments in the region when he was killed. Gunn said there's also crowdsourcing and accelerators.

Grid110, a nonprofit that runs an accelerator focused on minority founders, this year created its first South LA cohort.
Jessica Santana, who trains youth in South Los Angeles schools, said that these options help but the narrative must also be changed.
"Generational poverty has obviously taken a toll on the way that (the youth) seek opportunities in their own communities," she said. "What we do is helping young people reimagine the way that they see technology in the first place, so that they can see themselves as creators of it and not just the ones who, you know, are on the platform."
Now she said, she'd like to see more people opening the doors to hiring and writing checks.
For more, watch the video.
This event is in partnership with Plug In South LA & Urban Tech Connect // Forward 2020.

Strategy Session: Is South L.A. the Next Tech Hub? www.youtube.com
Speakers
Sheila Marmon, Founder & CEO of Mirror Digital
Sheila Marmon, Founder & CEO of Mirror Digital 
​
Sheila Marmon has a passion for the launch and operation of new businesses in the digital media industry and has created innovative platforms for over 20 years. As founder + CEO of Mirror Digital, an interactive media and advertising company, she helps Fortune 500 brands tap into the fastest growing U.S. consumer base - the multicultural market. Sheila has executed over 450 digital campaigns in this space for clients including AT&T, Clinique, Disney, Ford, General Motors, Intel, Macy's, Netflix, Procter & Gamble, Universal Pictures and other leading brands and advertising agencies.
Sheila has been featured in leading publications including the Financial Times, and Media Post; she was also profiled in a cover story for Minority Business Entrepreneur Magazine. She serves on the Boards of The American Advertising Federation, A Better Chance, and Cate School and she is also a founding member of the Council of Urban Professionals. Sheila has received The Network Journal "Forty Under 40" Outstanding Achievement Award, the Code Breaker Award from Digital Diversity Network, and has been named a Catalyst in Media & Entertainment by the Council of Urban Professionals.​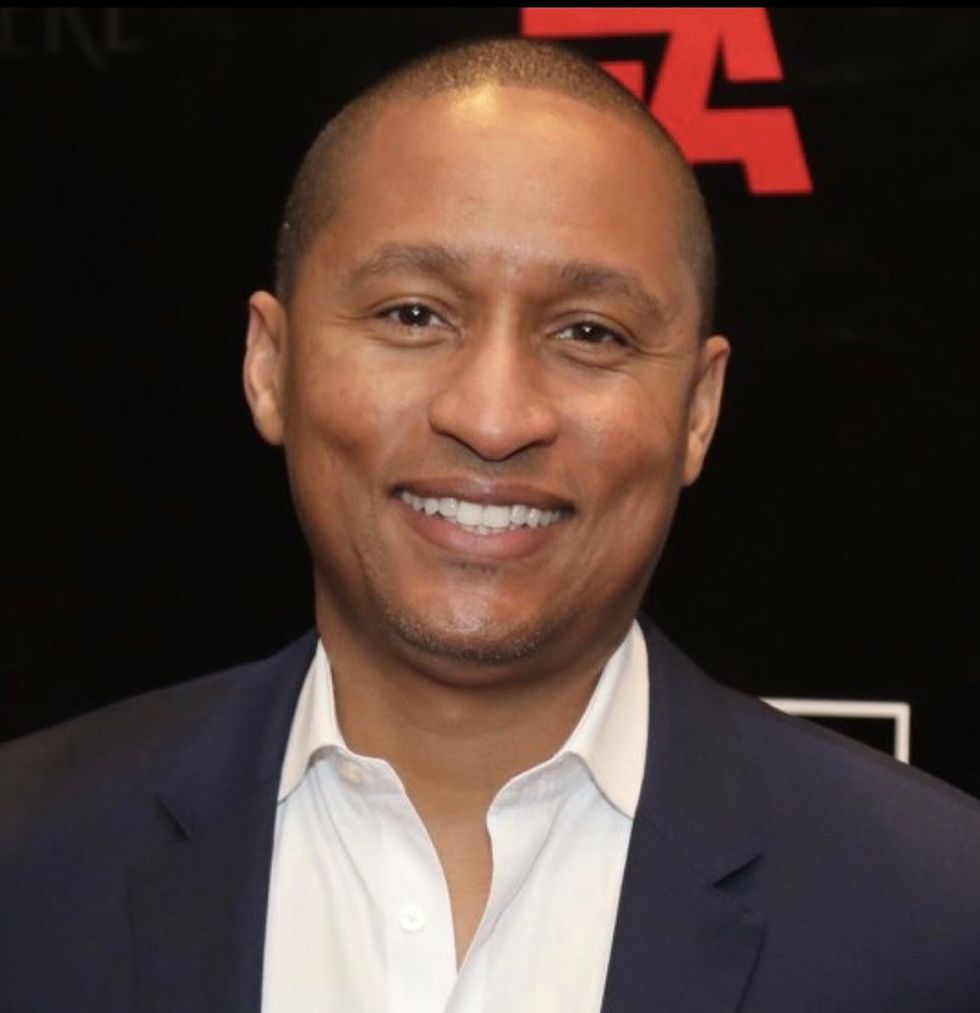 Shawn Gunn, CEO & Co-Founder at PLLAY Labs, Inc.
Shawn Gunn, CEO & Co-Founder at PLLAY Labs, Inc.
Shawn Gunn has successfully exited from five technologies companies during his career as an executive, investor and entrepreneur. Today, he is co-founder and CEO of PLLAY Labs, an artificial intelligence-driven behavioral data and wagering platform focused on the broader video gaming industry, and former founder and CEO of Persona, a personal data security and monetization platform.
Jessica Santana, Founder & CEO of America on Tech
Jessica Santana, Founder & CEO of America on Tech
In 2014, Jessica co-founded America On Tech (AOT) which is an organization that creates pathways for students into degrees and careers in tech. Their work has been featured in major media outlets such as Forbes, CNN, Wells Fargo, Sirius XM Radio, Huffington Post, TechCrunch, BET, Black Enterprise, AlleyWatch and The Network Journal. AOT has offices in NY and L.A.
She has presented and spoken to over 100+ different audiences that include SXSW Edu, TechCrunch, Google for Entrepreneurs, White House, Thomson Reuters and Bloomberg. Her commitment to philanthropy and community engagement is evidenced by her world travels and work in parts of Europe, China and South America to work with nonprofits, private companies and social enterprises that better local communities and economies. She is a board member or PowerMyLearning and the Office of Multicultural Advancement at Syracuse University. She graduated with undergraduate and graduate degrees in accounting and information technology from Syracuse University.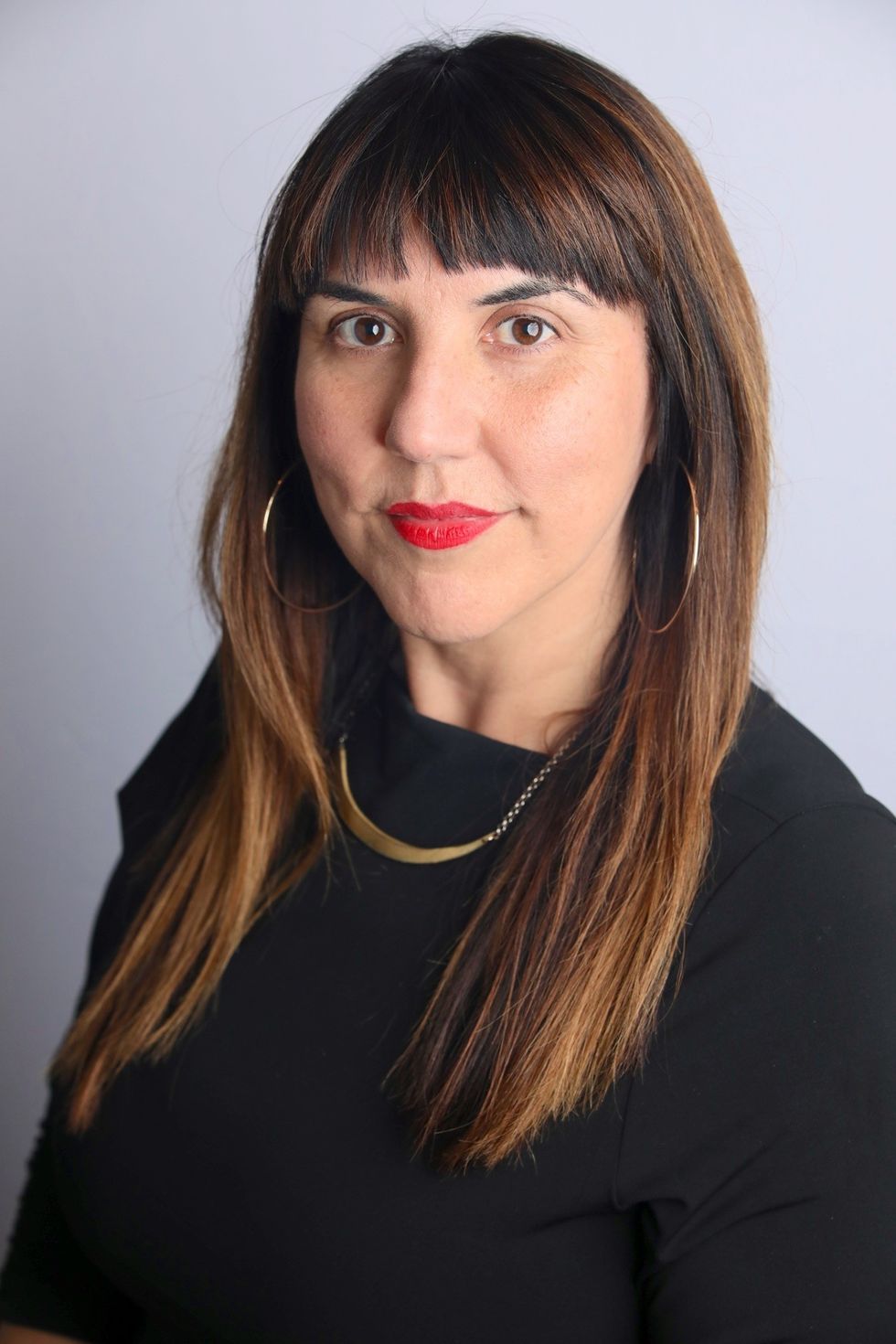 Rachel Uranga, Reporter at dot.LA
Rachel Uranga, Reporter at dot.LA
Rachel Uranga covers the intersection of business, technology and culture. She is a former Mexico-based market correspondent at Reuters and has worked for several Southern California news outlets, including the Los Angeles Business Journal and the Los Angeles Daily News. She has covered everything from IPOs to immigration. Uranga is a graduate of the Columbia School of Journalism and California State University Northridge. A Los Angeles native, she lives with her husband, son and their felines.