opendrives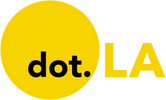 Get in the KNOW
on LA Startups & Tech
X
opendrives
Digital storage company OpenDrives is planning a move into the lucrative world of esports and gaming and has hired former Activision Blizzard post production lead André Rievers to help lead the effort.

OpenDrives is a backend storage provider for some of Hollywood's biggest studios including WarnerMedia, Disney, NBCUniversal, Dreamworks, Paramount, Netflix and the Los Angeles Kings hockey team.
And it already has three hot names in gaming – Santa Monica-based Riot Games, Culver City-based esports team 100 Thieves and "Fortnite" maker Epic Games – as clients. OpenDrives raised $20 million in January.
OpenDrives' product is a physical drive enabled with software that lets production editors avoid the time consuming process of compressing and decompressing video files. That's especially valuable in increasingly collaborative workflows that require rendering and sharing large files extremely fast.
Rievers was named as vice president of operations, a role that will let him put these tools in the hands of editors producing live esports events, something he knows well.
"The pain point for us is really the storage not being able to handle the content, or not being able to provide the content fast enough, or at full resolution for the editor," Rievers explained. "It's not allowing the editor or the producer to focus on their creativity. With OpenDrives, it's like the system is not even there."
Rievers spent nearly four years at Activision as head of post-production, managing a team of editors that quickly turned around footage for live events like the company's annual BlizzCon showcase and esports matches in the Overwatch and Call of Duty Leagues. Prior to that he was a post-production manager at Univision for four and a half years, and led live production on the 2014 World Cup in Brazil.
While producing these events, Rievers and his team quickly noticed that where the digital files were stored – and how quickly they could be accessed and edited – greatly impacted how the overall final product would look.
"As the end user, the last thing I want to have to worry about is what storage I'm working with, (and) the thing about open drives is that it's it's the best thing I've ever seen," Rievers said.
He joked that he tried many times to push OpenDrives' network-attached software's limits as a customer, and was impressed by how well it worked under pressure.
"Every chance I had to test or to demo OpenDrives, I did my absolute best to try to break it and fight it," Rivers said. "If it wasn't me, it was one of my editors… and nobody could break it."
OpenDrives chief operations officer Sean Lee.
Rievers argued that he was interested in the OpenDrives software not just because it was fast, but because when he used it he actually almost forgot it was there, but it did the heavy lifting in the background for his team as they rapidly edited, produced and shipped dense video files.
OpenDrives chief operations officer Sean Lee said OpenDrives wants to run in the background without disrupting the workflow.
Lee spent years working at NBCUniversal production prior to joining OpenDrives.
Often he'd have a problem that'd need "to be fixed within the hour because I have a deadline to meet. If my storage isn't working, and I'm not having this good experience, I may have hundreds of VFX artists or editors just sitting around waiting for this thing to work."
Lee sees opportunity opening up as pandemic restrictions ease. The esports leagues will resume live broadcasts from around the world as they compete in real-time, meaning they might benefit from upgrading their storage.
"If storage is doing its job, you should not even know that it's there," Lee said.
From Your Site Articles
Related Articles Around the Web
As the entertainment industry comes to rely on high-powered cameras, rapid rendering and new workflows that require sharing across vast networks, professionals are increasingly getting bogged down dealing with IT issues.

OpenDrives, a provider of network-attached storage solutions, hopes to help solve that problem. It announced it has closed a $20 million Series B round, led by IAG Capital Partners, on Thursday.
The Culver City-based startup was founded in 2011 by Hollywood professionals who were searching for ways to store film that was increasing in both quality and size. With the growing popularity of using 4K — then eventually 8K — cameras and computer-generated images, films were at resolutions that made storage size enormous and difficult to access. Editors were wasting a bulk of editing time finding, compressing, downloading and reopening film.
Executives say they'll use the funds to expand their marketing, develop partnerships and hire talent, particularly engineers to further develop their software. This raise brings OpenDrives's total funding to $30 million, and comes very soon after the launch of both new hardware and software, called Atlas 2.1.
OpenDrives was founded by Jeff Brue, Kyle Jackson and Chad Knowles, to provide physical drives equipped with software that avoids the time-consuming processes of file compression and decompression.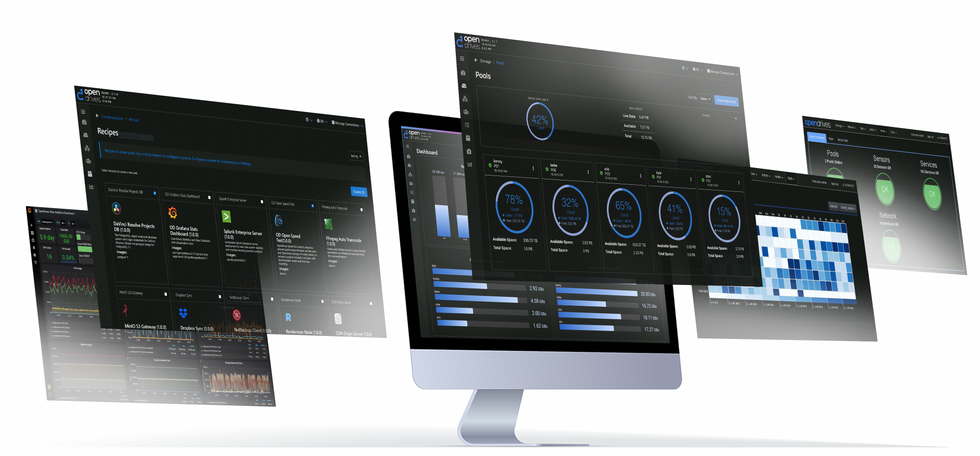 A rendering of OpenDrives' system.
OpenDrives Chief Executive Officer David Buss, a former U.S. Navy vice admiral, found his way to the company from the defense industry. He had previously been president of Cubic Global Defense, which used OpenDrives's products to develop training systems for U.S. military and security forces.

"Think about a pilot in the cockpit trying to train with a fellow pilot in a virtual simulator 3000 miles away," said Buss. "If there's any latency whatsoever in the exchange of their information, their visuals, interactions that are having communications, whatever the case may be, the training breaks down and you completely lose credibility."
Buss joined as CEO in 2019, as OpenDrives made several hires, including former Ogilvy global divisional chief executive Jonathan Adler as chief marketing officer and former Dell EMC technologist Robert Adolph as business development vice president.
The pandemic has increased a need for remote workflows and storage, and Buss predicts growth for OpenDrives in the media and entertainment industry and other industries that may have not needed HPC and storage solutions before.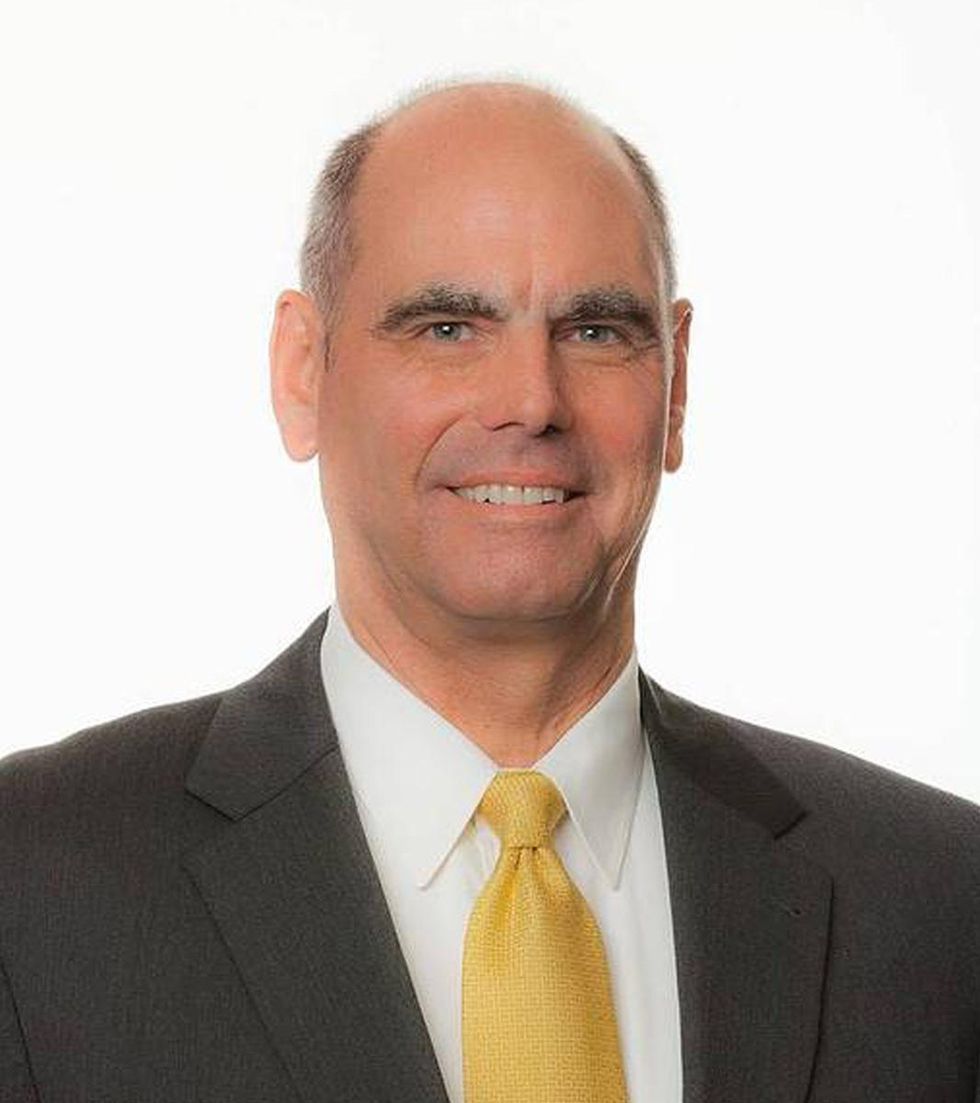 OpenDrives CEO David Buss
"If you look at the the remote workflows that have been part of the COVID environment and are likely to continue, OpenDrives has been very nimble in being able to create what we call OpenDrives anywhere, where you can work remotely the workflow… that would take place in a big production house, Sony or Disney or Panasonic," said Buss. "But we now have through our software package, our new scale out architecture ... it puts us in the cloud, and it doesn't matter where your storage is done now."

OpenDrives clients include HBO, Spotify, Disney, Riot Games, Paramount, Sony and YouTube.

The company also announced a strategic investment in Ctrl IQ, Inc., a company founded by Gregory Kurtzer, who also recently developed Rocky Linux. Together, the companies are working on a hybrid model of storage and computing that will support workflows with higher data security and better computing. Buss hopes these features will attract clients from other industries.

"Worldwide spending on data storage architecture is set to be worth $78 billion in 2021," said Joel Whitley, principal at IAG Capital Partners, in a statement. "OpenDrives not only stands to capitalize on that, but with its powerful alliance with Ctrl IQ, is well-positioned to capture share in strengthening HPC and cloud computing sectors, which are expected to hit $10 billion and $832 million respectively by 2025."

From Your Site Articles
Related Articles Around the Web