Courtesy of Mustard
Rocky Collis grew up playing baseball—but once he hung up his cleats to become an attorney, he found that his passion for sports still needed to be filled. He found some of that fulfillment by watching his younger brother Luke, a quarterback, train with renowned throwing mechanics guru Tom House.
Those sessions gave birth to Mustard, which was founded in 2019 by the Collis brothers, House and performance coach Jason Goldsmith. Mustard is a sports training app that allows users to capture their training on video via their mobile devices, evaluates their mechanics and performance and provides them with coaching and feedback on how to improve.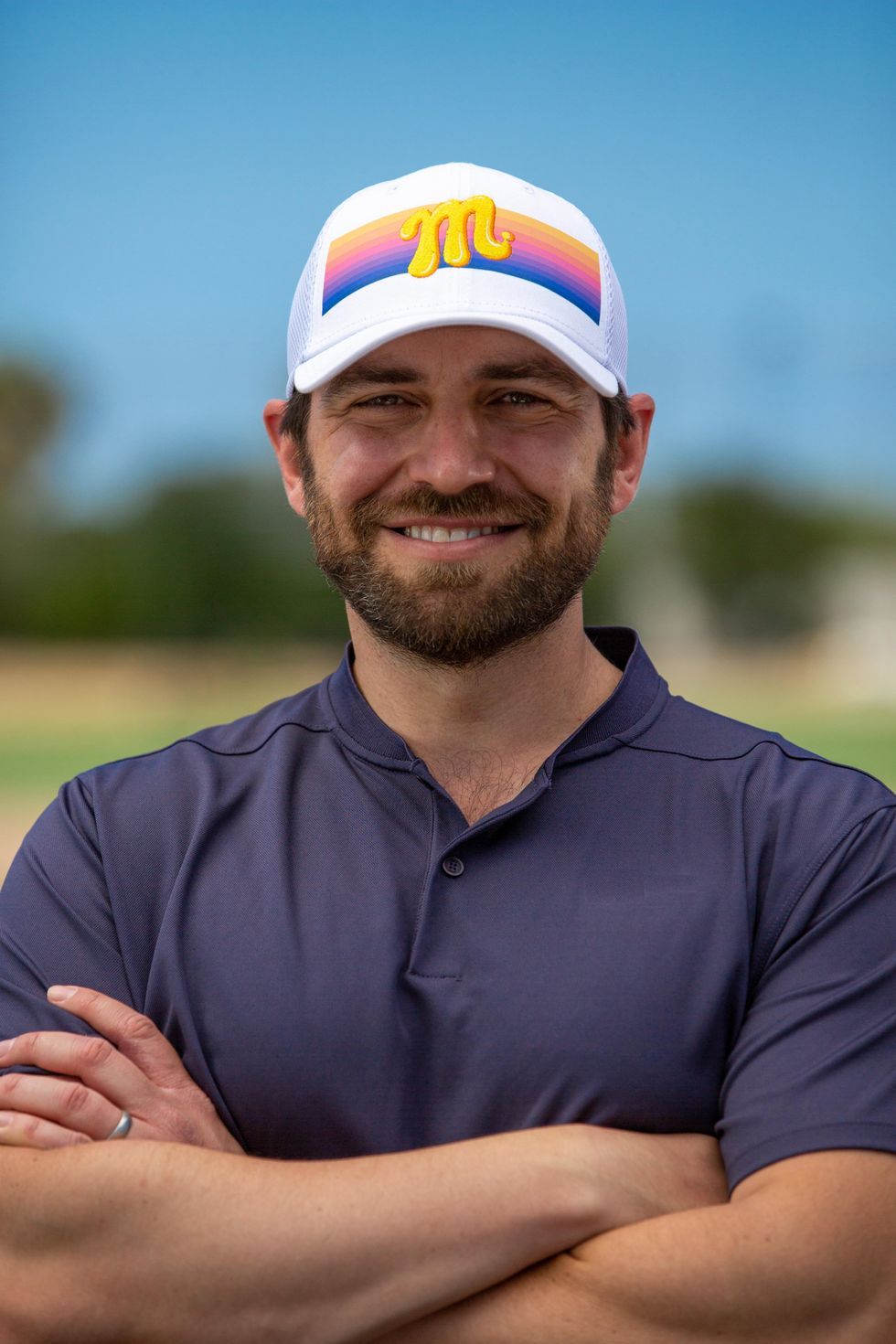 Rocky Collis, CEO of Mustard.
Courtesy of Mustard
On Tuesday, the Los Angeles-based startup (which is not to be confused with the food video app of the same name) announced that it has raised a $3.75 million seed funding round led by the Lake Nona Sports & Health Tech Fund. The round included investors from across the world of sports like Dallas Mavericks owner Mark Cuban, NFL legend Ronnie Lott and pro golfer Justin Rose, who joined existing investors like former NFL quarterback Drew Brees and baseball legend Nolan Ryan.

The funding takes Mustard's total capital raised to $6 million. That money will be used to grow the startup's tech team, and expand its training offerings beyond its core sport of baseball and into football, golf, soccer, tennis and basketball.
While Major League Baseball pitchers are among those who use Mustard, Collis said the app's target audience is adolescent athletes who are just learning their craft.
"If we can get this technology and elite coaching in the hands of kids when they're a little bit younger than 14, we think that's where we can really make a difference in their lives and help them keep playing sports that they're passionate about longer than they otherwise would," Collis told dot.LA.
Mustard will also offer its users mental performance training, in the form of live and recorded content led by Goldsmith and other advisors.

Unlike other sports training offerings, Mustard offers most of its features at no cost. While it plans to add premium features for a subscription fee in the coming months, "the soul of the company is to help kids regardless of resources, and that's what we're going to continue to do," Collis said.