modern animal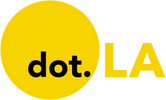 Get in the KNOW
on LA Startups & Tech
X
modern animal
U.S. pet ownership rose nearly 50% over the last year as Americans, hemmed in by the pandemic, embraced their furry friends. The surge propelled the pet industry past $100 billion in revenues and exacerbated demands on veterinarians already stretched thin.
With its hybrid telemedicine subscription service, Culver City-based startup Modern Animal is looking to grow by appealing to both overtaxed vets and the new rush of pet owners. On Friday, it announced a $75.5 million investment to help do it.
The company believes its model, which relies on 24/7, app-based care, access to beautifully outfitted clinics for users and a streamlined system for veterinarians, can help upend the way the industry traditionally does business.
"The problems we were trying to solve [when we started the company] were not actually related to the animal," said CEO and co-founder Steven Eidelman. They were related to the humans: the pet-owners and the veterinarians.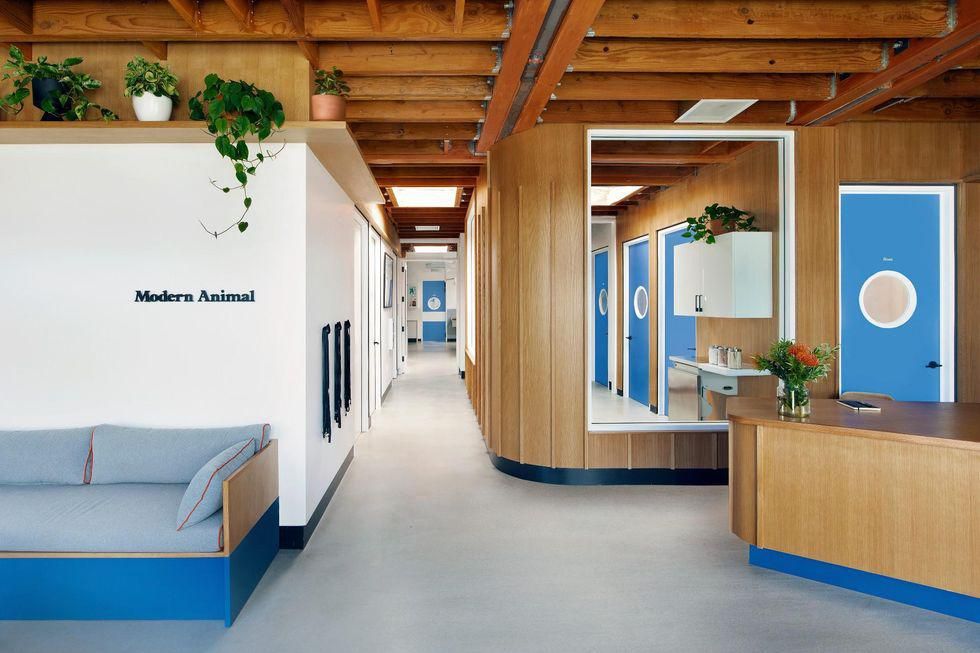 Eidelman is the former founder of Whistle, a pet health startup that made a 'Fitbit for dogs' and was acquired in 2016 for $117 million by Mars. He founded Modern Animal in 2018. It has now raised $89 million.

Its first clinic opened in April last year in West Hollywood. Unlike most drab veterinarian offices, Modern Animal's clinic boasts amenities like a "beautiful Oscar Gronner mural" and "Margo's Bark root beer in our fridge". Customers pay a $100 annual membership fee per pet, which grants them free exams and around-the-clock telemedicine. The company does not offer emergency care.
The new funding is split between a previously unannounced $35.5 million Series A led by True Ventures and Addition, and a $40 million Series B led by Founders Fund. With it, the company plans to open a dozen more clinics around California over the next 18 months — including facilities in Playa Vista, Pasadena and Studio City by the end of the year. The WeHo clinic has maxed out its capacity of around 4,000 fuzzy patients; Eidelman said the new clinics will be similarly sized.
Modern Animal has largely appealed to younger pet owners. Eighty percent of its human members are between 25 and 45 years old; only 10% of the clients are over the age of 55.
"There is a very different type of behavior that younger pet owners are exhibiting, and so we wanted to build a system that, looking to the future, is built for them," Eidelman said. Members make about five visits per year during their first year of membership, which is more than double the frequency of visits to a typical vet's office.
He attributes that stickiness to Modern Animal's free initial exams and how the company pays veterinarians, which discourages them from charging for extra services.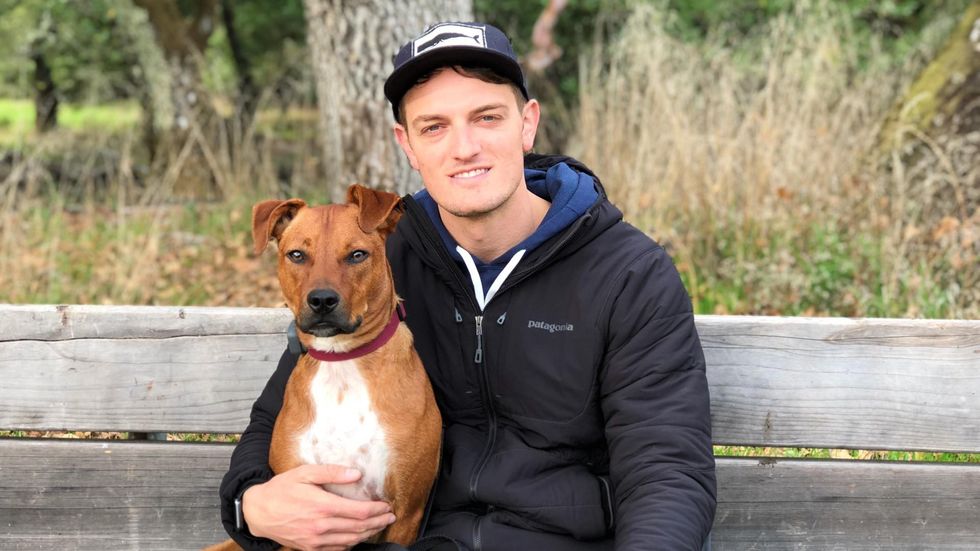 Layla (left), and her human, Modern Animal CEO and co-founder Steven Eidelman.
About 80 employees work at the company, split evenly between the medical staff and the business side. Flush with funds, Eidelman plans to go on a hiring spree, prioritizing operational and human resource roles to support the company's expansion.

Eidelman said one of the company's cornerstones is creating a good place for often stressed out veterinarians to work.
Dr. Christie Long, Modern Animal's head of medicine, said it's one of the reasons she appreciates the company. She has been a veterinarian since 2007.
"As a profession, we give so much of ourselves away, and we have a real problem with drawing boundaries," she said.
Modern Animal takes several steps to change that paradigm, Long said.
The medical team works collaboratively, so that during a telemedicine appointment, the on-call vet has access to the pet's health records, which may have been input by their colleagues from both in-person and remote visits.
Using telemedicine also allows for a more efficient allocation of the clinical staff's time and skills, Eidelman said, as less urgent matters can be addressed without requiring a potentially wasteful visit to the clinic. And unlike much of the vet industry, the company pays its staff a salary rather than on a fee-for-service basis.
"We pay a good salary to a doctor and expect them to work their 40 hours a week and then we expect them to go home. And we want them to go home," said Long. "We are attracting a younger group of veterinarians...I'm excited to see them raise their hands and say, 'the (old) model doesn't work for me.'"
In addition to the new funding, the company also announced three board members: David Bowman, former COO and CFO of Blue Bottle Coffee; Karen Boone, former CFO of Restoration Hardware and current board member of Peloton, Sonos and Rivian; and Tony Conrad, partner at True Ventures.

Eidelman said they bring value from their experience scaling businesses with a physical presence.
"The big opportunity we see is to fix this profession," he said.
Before CEO and founder Steven Eidelman launched Modern Animal in 2018, his most concerning question was, are people going to be comfortable relying on a mobile app to provide pet care?
The answer appears to be a resounding "yes," and the pandemic has helped prove the point, he said Tuesday at a dotLA Summit panel.
It was April 2020, when Modern Animal opened its first physical clinic in West Hollywood. The company offers both in-clinic and virtual appointments 24-hours-a-day and seven-days-a-week telemedicine via a fully-featured mobile app.
According to Eidelman, the clinic has had a few thousand assignments come through, and not a single person has entered its doors. He said, the current times have highlighted, "where we're at today in innovation and how technology is enabling a lot of, even, more traditional legacy businesses."
Apps tend to come easy to the younger demographic. Eidelman said, "The reality is I think the older population is still a little bit resistant to having everything happen through a mobile app or everything happen though a website. A lot of our customers primarily are millennial or Gen Z. For them, it's become second nature — even over the course of this six months — to expect pretty much everything to be done virtually."
Eidelman, an L.A. native who recently returned from the Bay Area where his previous company, Whistle, was based, has noticed the region's business embrace technology
"Technology's finally found its way into changing workflow, changing the way companies do business, changing the way consumers consume content, whether it's services products. There's a strong culture of brand, of creativity," he said. "And I think those additional resources that exist in L.A., I think en masse don't exist, necessarily, in the Bay Area."
Snuggling on a chair, hovering over a laptop, stretched out on the floor, the long haired-haired, vaguely Calico-looking Koko with his own Instagram feed is a cat influencer in the making. He is also the face of Basepaws, a feline DNA testing service that's trying to tap into the $75 billion spent on pets in the U.S.

Gingi, a sweet feline that died too young, is the inspiration behind startup PrettyLitter, a mail-order cat litter that monitors feline health. And then there's dozens of dogs that inspired DogVacay, a pet sitting app that was sold last year to Rover. Founder Aaron Hirschhorn launched a new service last fall – stem cell storage banks for pets – motivated by his own experience using the regenerative treatment.
According to Pitchbook, pet tech startups in Los Angeles County have pulled in more than $500 million in investments in the last six years. The largest and most well-known came from Softbank Vision Fund for Wag Labs — once the poster child for app-powered pet services. As Wag struggles to compete with venture capital-backed Rover, a slew of other pet tech companies are making their mark offering premium services.
"When I started DogVacay in 2012, I heard venture doesn't belong in pets. I got lots of 'No, the markets are too small,' said Hirschhorn, who has raised $11 million in funding led by Maveron for his latest venture, Gallant. "Now, the first thing that I hear is that people spend so much on their pets."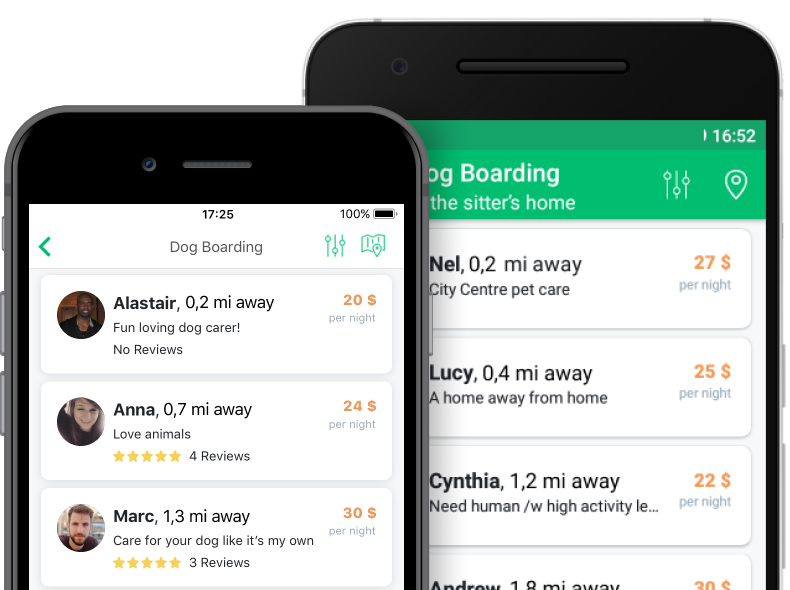 DogVacay is a pet sitting app that was sold last year to Rover. www.rover.com
Gallant, which launched in the fall, charges a $395 processing fee and $95 a year to store stem cells removed by a veterinarian when pets are spayed or neutered. It aims to make canine life healthier and longer. The company, which has a Federal Drug Administration compliant lab in La Jolla, appeals to veterinarians who can charge a fee for their service and have the promise of pets returning for treatment as they age.

The Pet Economy
Americans love their four-legged friends. More than half of U.S. households own a pet and while ownership rates haven't grown dramatically over the last decade, the amount people willing to spend on their animals has. The American Pet Products Association estimates last year spending topped $75 billion from $45 billion a decade earlier. And the figure is quadruple what it was in 1994.
"We see a ton of interest in the space," said Mike Jones, head of the Santa Monica incubator and investment firm Science Inc. His firm, which invested in DogVacay and Rover, recently backed DogDrop, a flexible canine day care. Jones said they made the calculation that with millennials choosing to have children later in life, animals would play a bigger role. "There's a lot of disposable income that people can spend on pets," he said. "The price point they are willing to spend is way higher."
There's companies like Modern Animal, a Playa Vista-based startup that wants to revamp veterinary clinics for the digital age with telemedicine and other services. It raised $13.5 million in seed funding last fall.
Gallant stores stem cells removed by a veterinarian when pets are spayed or neutered to make canine life healthier and longer..Gallant.com
Scratchpay, a Pasadena-based company that offers financing for veterinary care, scored $65 million in a Series B round in October.

And then there's companies more akin to Gallant like PrettyLitter, a mail-order litter that monitors for health by turning colors when urine shows unusual signs of alkalinity and other factors.
Their growth is part of a larger trend powered by Americans' relationship with their pets, mostly dogs. This humanization, as those in the pet industry like to call it, has driven a push in luxury products and services.
"More and more people are thinking of their pets as parts of their family, as human beings," said Hal Herzog, a professor of psychology at Western Carolina University who has spent decades looking at the relationship between human and animals.
"We spend twice as much on pets per capita as we did 30 years ago."
Where's the money going? On the extravagant side, there's pets spas, canine herbal medicine, Louis Vuitton pet carriers, and diet delivery services. And there's also a booming trend of influencer canines who have their own agents, like Instagram star JiffPom (and his 9.8 million followers).
Pet owners are willing to go to extremes to spoil their dogs and cats -- even wading into unregulated pet technology to keep them healthy.
Unregulated Pet Technology
Founded in 2016 by Anna Skaya, Basepaws promises to tell feline owners with a sample of saliva from their cheek, "the secrets to keeping their health in tip-top shape." The El Segundo-based company presents itself as a health service but operates in a non-regulated zone, along with several other pet companies coming up including PrettyLitter and Gallant.
Skaya, who previously ran Groupon in Russia, originally wanted to name her company 23andMeow. Her proprietary genetic testing provides cat owners with information about their breeds along with hereditary disease. For humans those service are approved by the Federal Drug Administration. Still they aren't intended for diagnostic purposes and there are various levels of evidence to support many of their claims.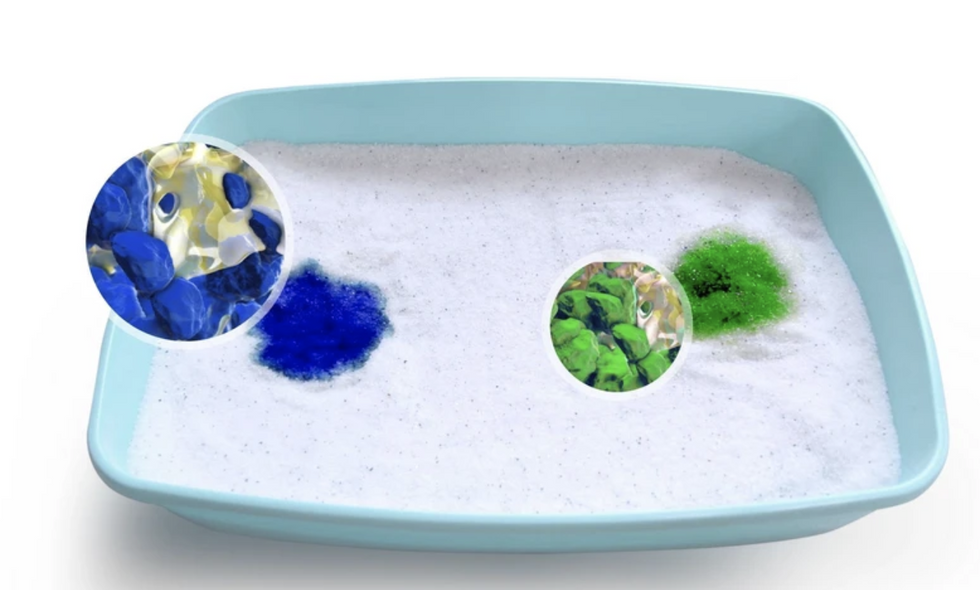 PrettyLitter is a mail-order litter that monitors for health by turning colors when urine shows unusual signs of alkalinity and other factors.PrettyLitter.com
And while Skaya and PrettyLitter founder Daniel Rotman say that their services are not diagnostic — merely a tool — they want pet owners looking to improve their animals health to turn to them.

"When you do a DNA test it opens up this world about breeds and diseases," she said. "I always say the cats can't talk but their DNA can." Last year, she clinched $250,000 on Shark Tank and is looking to close a $2.5 million seed round next month.
The service runs $129 and she sees her company, growing to include nutrition products. Hirschhorn, who invested in Basepaws, sees it working for the very same reasons that he believes his own company will take off. "There's this macro trend toward health rather than fighting diseases," Hirschhorn said, adding that it's the same reason humans are taking greater care of themselves.
Skaya has loftier goals: "If we know what diseases they have, we can make sure they are not breeding. We are eradicating genetic diseases."
From Your Site Articles
Related Articles Around the Web