kobe bryant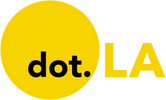 Get in the KNOW
on LA Startups & Tech
X
kobe bryant
Photo by Decerry Donato
NBA fans may be able to see the late Kobe Bryant again one day—in the metaverse.
The Los Angeles Lakers legend's estate filed three trademark applications—for "Kobe Bryant," "Mamba Forever" and "Mambacita" (in reference to Bryant's late daughter Gianna)—with the U.S. Patent and Trademark Office on Jan. 28, according to Business Insider. The trademarks cover "virtual and digital interactive representations" of both Bryant and his daughter "for use in virtual experiences and the metaverse," as well as "virtual and digital goods" including art, avatars, games, trading cards and NFTs.
It's been more than two years since Bryant, his daughter and seven other people died in a January 2020 helicopter crash in Calabasas, stunning the Southern California region and the wider world. Last month, a bronze statue of Kobe and Gianna Bryant was unveiled at the crash site in the memory of the Lakers legend and his daughter, a youth basketball player in her own right.
Since the accident, Bryant's estate—led by his widow Vanessa— has trademarked footwear, apparel and wine under Kobe Inc., a brand development firm Bryant created in 2013 to control his business interests. Those interests may soon extend to the metaverse, with the much-hyped virtual realm emerging as a platform through which brands and businesses can expand their reach.
"There's been this avalanche of trademark filings from different companies and celebrities to protect their rights as it pertains to things in the metaverse," Washington-based trademark lawyer Josh Gerben told Bloomberg.
In December, brand management firm Authentic Brands filed trademark applications on behalf of Shaquille O'Neal, Bryant's old Lakers teammate and frenemy, that cover Shaq's name and likeness in the metaverse.
Less than 24 hours before dot.LA launched a year ago today, I was coming back into cell service after a hike in Mandeville Canyon when I received a flurry of texts and push notifications: Kobe Bryant had died.

Like many who had grown up watching the Black Mamba tear through global basketball, the sudden loss of such an immortal figure shook me. Since moving from the floor to the rafters at Staples Center, Kobe had plunged into the startup world with his typical ferocity and excellence. He became an influential tech investor as a partner at Bryant Stibel.
Our nascent newsroom in short order produced a tribute to his legacy as an investor and an innovator that led our new site on its first day. It was a small contribution to the memory of someone who loomed so large in our city's imagination, but it was one I was proud of and one I think showcased what dot.LA could provide: drawing the connections between the rapidly growing local tech startup scene and institutions that have been here for decades.
And so began our launch into a year that brought our city and our world hardships and challenges like never before. It was a year that summoned so many of the better angels of community, ingenuity and trustworthy information that dot.LA strives to highlight.
Our first year forced us, like everyone else, to adapt to new and unforeseen restrictions: abandoning our new offices only six weeks after our launch, finding ways to cohere as a team through Zoom screens and trying to shine a light on and bring together L.A.'s tech and startup community while everyone was stuck at home.
We at dot.LA are proud of the work that we have done to chronicle a slice of this city and we hope in some ways, even help catalyze changes that will come in 2021 and beyond.
Over thousands of hours of phone calls, interviews and Zoom meetings our news organization has found new ways to cover the startup community. We have written about how tech has influenced everything from COVID to cannabis to cars.
We've published over 1,200 articles showcasing some of the most interesting people and companies in LA. We've hosted dozens of virtual events and community meetups to connect and inform our audience. We have created digital communities, podcasts, videos, maps and more that reach an incredible audience in the hundreds of thousands. In October, we convened our inaugural dot.LA Summit -- live from Venice Beach -- bringing together 650 top innovators from around the city and the world for two days and over 25 sessions that set a towering bar for our centerpiece events (hopefully in-person soon!) in years to come.
Year one of any startup is inevitably filled with a gauntlet of new challenges from unexpected places. That's a big part of the draw for those crazy enough to start something new. It's a lot like what I imagine having a newborn for the first time to be like: the sporadic sleep schedule, the tending to of many mini-crises and the pervasive anxiety about whether you are doing everything you can to let your new bundle thrive in the world.
Blessedly, I've been able to navigate these obstacles with my co-founder and dot.LA's executive chairman Spencer Rascoff, a seasoned and proven entrepreneur whose vision and guidance made everything seem so much less daunting.
When Spencer reached out to me through mutual friends in May 2019 about his idea to create a publication that would expose all the inspiring innovation happening in our shared hometown, I was thrilled by the prospect of creating a local tech journalism startup. Without him none of this would've been possible.
Our city was able to find ways to survive and thrive in this strange pandemic that has tested so many of us. Despite hardships, new companies are getting founded and funded, innovators and seekers are relocating to our sunny hub; heck, even the Dodgers and Lakers became champions once again.
We will continue to shine a light on those who are changing the way we live - so many of whom want to make the world a better place. We will continue to encourage L.A. as it grows into the most diverse startup hub in the world. We will introduce new channels and coverage to best serve our audience from our vantage point as a startup covering startups.
Thank you to those who have visited the site, who have followed us on social media and signed up for our newsletter. Thank you to those who have joined our events and our community, and who believe in Los Angeles as a place where world-changing companies are built.
From Your Site Articles
Related Articles Around the Web
Most of America knew Kobe Bryant as an NBA superstar, a shooting guard who led the Los Angeles Lakers to countless championships. Jeff Stibel knew him off the court.
In an emotional Instagram message, Stibel broke his silence and lamented about "what was ahead" for Bryant. The duo struck up a friendship, and later a venture capital firm baring their names, as Bryant was plotting his retirement from professional sports. Venture capital — and just being an entrepreneur — was the hoop star's second act.
"My dear friend, this isn't possible. We both knew what was ahead and it was so special," Stibel wrote on Instagram. "The next chapter in the decades to come were going to change everything. People keep talking about what you did, but all I keep thinking about was what was ahead."
The Bryant Stibel website late Thursday changed over to a black-and-white photo of Bryant.
Alongside, a written ode to its co-founder: "Kobe Bryant was more than a founding partner at Bryant Stibel. He was a founding visionary who quickly became an accomplished entrepreneur and investor."
From Your Site Articles
Related Articles Around the Web