Facebook's Zuckerberg, Google's Pichai Brush Off Their Platform's Role in Capitol Attack
Francesca Billington
Francesca Billington is dot.LA's editorial fellow. She's previously reported for KCRW, the Santa Monica Daily Press and local publications in New Jersey. Before joining dot.LA, she served as a communications fellow at an environmental science research center in Sri Lanka. She graduated from Princeton in 2019 with a degree in anthropology.
Mar 25 2021
Facebook's Mark Zuckerberg and Google CEO Sundar Pichai brushed off their platforms' role in the January Capitol insurrection, facing a congressional panel on Thursday.
It marked the tech giants' first appearance before Congress since hundreds of people fueled by social media messages stormed the building.
"The responsibility here lies with the people who took the actions to break the law and do the insurrection," Mark Zuckerberg told the Democratic-led House Energy and Commerce Committee via videoconference. "And the people who spread that content," he added. "Including the president."
---
Twitter's Jack Dorsey was the only social media CEO testifying to admit his platform bears responsibility.
Pichai said his company "always feels a deep sense of responsibility." But in this case, he said, "I think we worked hard. This election effort was one of our most substantial efforts."
Congress members pushed the three executives on platforms' algorithms and their role in spreading false and violent content. The powerful trio is under increased scrutiny as Congress considers revamping Section 230, a law protecting big tech companies such as Facebook, Twitter and Google from taking the hit when it comes to misinformation.
Rep. Jan Schakowsky (D-IL) asked directly about a Reuters interview in which Facebook CEO Sheryl Sandberg said planning ahead of the siege mostly took place on smaller platforms.
"Certainly there was content on our services," Zuckerberg replied. "From that perspective I think there's further work that we need to do to make our services and moderation more effective."
In his written testimony, Zuckerberg urged Congress to consider dialing back Section 230. His proposal would grant liability protections only to companies with systems in place to oversee those posts.
And Dorsey acknowledged that Twitter can "do more" when it comes to building and exposing the platform's algorithms that impact the content users see.
But behind their calls for tighter regulation is an army of lobbyists working to keep the nation's most influential — and profitable —companies on top.
A recent report from the nonprofit Public Citizen found that Facebook and Amazon are the two biggest corporate lobbying spenders in the nation. And 94% of Congress members with authority over antitrust and privacy issues have taken money from a big tech lobbyist or PAC.
Some say the proposals would ultimately benefit the tech giants. Small companies, meanwhile, may struggle to build new systems and teams dedicated to overseeing dicey content. Whatever happens is likely to have profound implications for how users experience social media.
In response to concerns about how the platforms moderated harmful and false posts, the tech titans defended their strategies. Zuckerberg cited the tags added to some 150 million posts that misrepresented the 2020 presidential election. Pichai said YouTube removed 13,000 channels for promoting violence and extremism between October and December 2020.
"There's a lot of impressive numbers in there," Carmen Scurato, president of the advocacy group Free Press, said during a livestream event prior to the hearing. "They're grading their own homework."
"Don't get wowed by these statistics," Dr. Joan Donovan from the Shorenstein Center at Harvard said during the YouTube livestream with Scurato.
Coalitions like the Real Facebook Oversight Board want more than numerical evidence.
The group of advocacy organizations and nonprofits formed in late 2020 to tackle the slew of Spanish language posts that violate Facebook's policies but aren't caught by its algorithms.
"What kind of investment is Facebook making on the different languages to make sure that we have more of an accuracy?" asked Rep Tony Cárdenas, a Democrat representing a heavily Latino portion of the San Fernando Valley.
Zuckerberg pointed to Facebook's international fact-checking program, an initiative he said is "something we invest a lot in and it will be something we continue to invest more in."
But advocates cast doubt.
"We are not convinced one bit by Zuckerberg's empty promises and roundabout answers meant to distract us from the truth," said Brenda Victoria Castillo, president and CEO of the National Hispanic Media Coalition.
From Your Site Articles
Related Articles Around the Web
Francesca Billington
Francesca Billington is dot.LA's editorial fellow. She's previously reported for KCRW, the Santa Monica Daily Press and local publications in New Jersey. Before joining dot.LA, she served as a communications fellow at an environmental science research center in Sri Lanka. She graduated from Princeton in 2019 with a degree in anthropology.
https://twitter.com/frosebillington
francesca@dot.la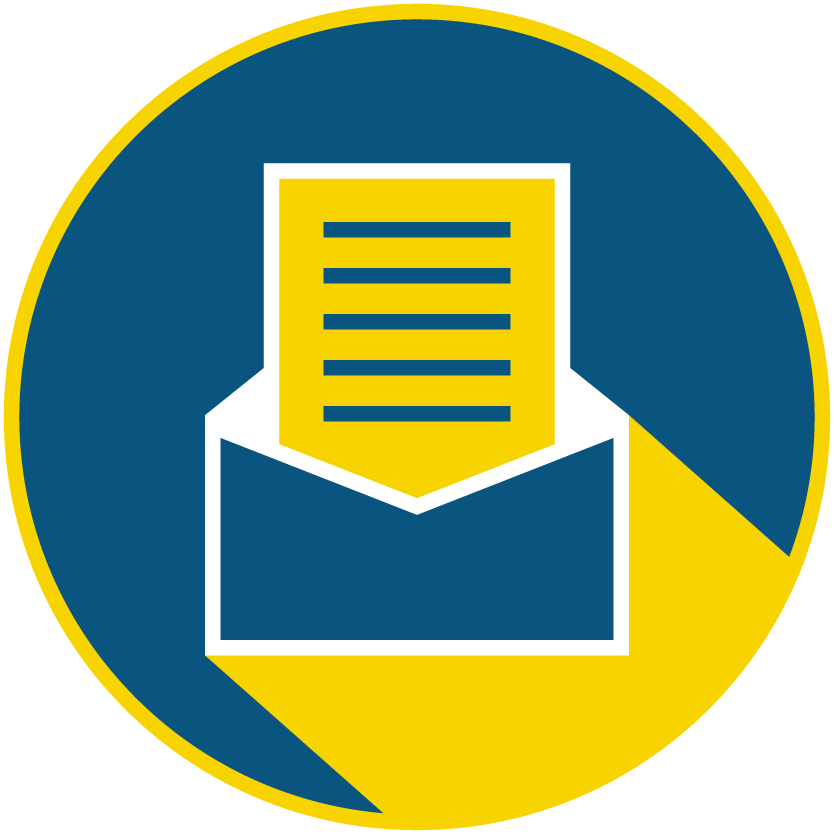 Subscribe to our newsletter to catch every headline.
On this week's episode of the L.A. Venture podcast, hear from Chang Xu, partner at Basis Set Ventures, a $140 million fund focused on AI and automation - technology that transforms the way people work.
Basis Set Ventures focuses on four pieces: infrastructure, collaboration, automation and autonomy. Chang spends a lot of time on infrastructure, and she breaks it down into four themes: raise the ceiling, lower the floor, open space and data privacy.

By raise the ceiling, Chang says there's "always going to be better and more secure and faster fundamental building blocks for infrastructure to the tune of database systems and streaming data and...infrastructure as code."
Lower the floor is about no code and low code, which, for example, could allow for not-trained people to build their own apps without relying on software developers. Chang predicts a proliferation of tools that she says will enable "people to create regardless of their technical abilities and their starting point."
When I heard "open source" I figured she meant "free." But, Chang says, open source "is almost table stakes for how infrastructure is discovered, bought and sold today."
Lastly, Chang says they see "data privacy as a really large tailwind and emerging space" because it is tackling the challenge of adhering to privacy regulations, but at the same time innovating fast, while taking advantage of the growing amounts of data companies are amassing.
Chang and her partners aren't just stuck on tech, they're also keenly interested in what makes a lasting and impactful founder. She says her firm's research has revealed that "successful founders are humble operators, agile visionaries and seasoned executives. And the less successful founders...are passionate outsiders, overconfident storytellers and stubborn individuals."
This interview goes deep into machine learning optimization (ML Ops), what Chang learned from her many years at Upfront, like how to craft a good narrative and practical advice for startups on how to form a board.
Not incidentally, Chang is L.A.-based, though the Basis Set operates out of San Francisco.
Chang Xu is a partner at Basis Set Ventures. Previously, she was a principal at Upfront Ventures, the oldest and largest SoCal-based early stage venture capital firm. Prior to joining Upfront, she was a founder and operator. She was the first product manager at the Minerva Project. She co-founded and was the COO of Onion Math, an edtech startup in China that has raised $90 million to date. She started her career at BCG where she advised clients across technology, retail, healthcare and private equity. She holds an MBA and AB in Applied Math and Computer Science, both from Harvard. (bio from Basis Set).
dot.LA Sr. Podcast Producer & Editor Laurel Moglen contributed to this post.
From Your Site Articles
Related Articles Around the Web
Minnie Ingersoll
Minnie Ingersoll is a partner at TenOneTen and host of the LA Venture podcast. Prior to TenOneTen, Minnie was the COO and co-founder of $100M+ Shift.com, an online marketplace for used cars. Minnie started her career as an early product manager at Google. Minnie studied Computer Science at Stanford and has an MBA from HBS. She recently moved back to L.A. after 20+ years in the Bay Area and is excited to be a part of the growing tech ecosystem of Southern California. In her space time, Minnie surfs baby waves and raises baby people.
Los Angeles is home to around 5,000 startups, the majority of which are in their young, formative years.
Which of those thousands are poised for a breakout in 2021? We asked dozens of L.A.'s top VCs to weigh in. We wanted to know which companies they would have invested in if they could go back and do it all over again.

Yesterday, our investors picked their favorite Series-A or later startups, and not surprisingly there was more consensus, with familiar names like PopShop Live and Scopely leading the way.
But the most lucrative returns come from identifying companies in their infancy, as recent blockbuster IPOs vividly demonstrate. For instance, Sequoia's $600,000 seed check to Airbnb in 2009 accounted for 70% of its shares in the company and helped it get into competitive later rounds. When the vacation rental service went public last month, Sequoia's stake was worth $4.8 billion.
What will be the next breakout? The complete list is below and is ranked in random order except for the first three, which stood out by virtue of getting multiple votes: Pipe enables companies with recurring revenues to tap into their deferred cash flows with an instant cash advance. Clash App, Inc., is a TikTok alternative launched by a former employee of the social network in August. And XCLAIM allows bankruptcy claims to be digitally traded.
Lead art by Candice Navi.
Ben Bergman
Ben Bergman is the newsroom's senior finance reporter. Previously he was a senior business reporter and host at KPCC, a senior producer at Gimlet Media, a producer at NPR's Morning Edition, and produced two investigative documentaries for KCET. He has been a frequent on-air contributor to business coverage on NPR and Marketplace and has written for The New York Times and Columbia Journalism Review. Ben was a 2017-2018 Knight-Bagehot Fellow in Economic and Business Journalism at Columbia Business School. In his free time, he enjoys skiing, playing poker, and cheering on The Seattle Seahawks.
https://twitter.com/thebenbergman
ben@dot.la