field trip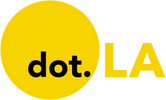 Get in the KNOW
on LA Startups & Tech
X
field trip
trello-attachments.s3.amazonaws.com
Once known as a club drug, ketamine is now available as an at-home depression treatment.

With at least $1,500 and a psychiatric prescription, Angelenos can order a concierge at-home I.V. service through The I.V. Doc.
The company is partnering with Pasithea, a Florida-based biotech company focused on therapies for psychological and neurological disorders to deliver treatments for those whose anxiety, depression or PTSD is too crippling for them to leave the house.
Ketamine, which was developed as an anesthetic before gaining widespread infamy as a club drug, has become popular in recent years after a large body of research found it to be extremely effective in treating mental health disorders including depression and anxiety.
Because the drug needs to be administered with medical oversight, the practice will open the door for a new medical infrastructure. Instead of picking up prescription drugs from a pharmacy, patients can sit in a ketamine clinic for a few hours as the drug slowly seeps into their bloodstream via I.V. — or, in this case, order it for home consumption.
Pasithea psychiatrists prescribe patients ketamine "off-label," a term that describes when regulated drugs are prescribed for medical reasons other than their intended use.
A treatment program that costs $6,000 includes a psychiatric assessment to determine if the program is appropriate, six injections over the course of two to three weeks, and a follow up assessment to determine further counseling.
It's not the only one offering at-home care. Psychedelics-focused company Mindbloom facilitates ketamine tablet prescriptions sent to one's home. It provides users with someone to guide the patient through the journey.
Pasithea is trying to remake how drugs are delivered and administered.
"This is like a new field of psychiatry and neurology, what you call interventional psychiatry. It's basically psychiatrists giving drugs through different methods and routes of administration," Pasithea CEO Tiago Reis Marques said. "A big problem of this approach...particularly with drugs that need to be given by infusion, is a problem of access."
Drugs that don't exist as a pill are often extremely difficult to take because they often require a medical professional to inject them into a patient, rendering the pharmacy model useless for drugs like ketamine. But until recently, there has been little infrastructure to administer these therapies.
Clinics have popped up around Los Angeles to administer psychedelic drugs, including Ketamine Clinics Los Angeles, which was started in 2014 and administers intravenous ketamine injections.
There's also Field Trip Health, a psychedelics pharmaceutical company based in Canada. It opened a ketamine clinic in Santa Monica earlier this year that combines cognitive behavioral therapy with intramuscular ketamine injections.
"These kinds of therapy — psychedelic therapies, ketamine-assisted therapy — there's going to be a whole new clinical infrastructure that's built to deliver this, because the feeling you get when you walk into a place has a significant impact on the outcomes that people are going to have," said Field Trip Health co-founder Ronan Levy about his company's ketamine clinics.
Similarly, Pasithea has established a slew of "anti-depression clinics'' in the United Kingdom that prescribe intravenous ketamine injections to those who have depression. The company sees the ketamine clinics as a precursor to new forms of therapy that could one day involve psychedelics like psilocybin (colloquially known as magic mushrooms) and MDMA.
"We can leverage and we can use the infrastructure we've built to reintroduce any type of treatment that cannot be given in a typical pill form and needs to be given through these new methods and new routes of administration," Marques, who is also a psychiatrist, said.
Despite the many innovations that have come out of ketamine therapy, they rarely reach the people who often experience a lot of depression, anxiety and PTSD: the poor. Very few insurance companies foot the bill for ketamine treatments (which can cost upwards of $1,000) because ketamine has to be prescribed for off-label.
"It's out of pocket, it's not for everyone, unfortunately," Marques said. "But we hope to expand our reach and be able to provide the other types of treatments."
Correction: An earlier version incorrectly stated Mindbloom provides ketamine to patients and that it is based in Seattle. The company is remote and only facilitates prescriptions sent by third-parties.

Fifty years after President Nixon announced the war on drugs, changing cultural attitudes around psychedelics have led to a slew of decriminalization and legalization efforts across the U.S. The Food and Drug Administration is now reviewing psychedelic-based drug, a sea change from just a few years ago.
Mike Dow from Field Trip Health, one of the many companies testing psychedelic-based drugs, and cannabis company Kurvana CEO Mehran Moghaddam believe that this shift will change the course of mental health treatment as the drugs become more accepted for medicinal use.
Canada-based Field Trip Health has clinics around the world, including Santa Monica, where therapists perform ketamine-assisted psychotherapy. Ketamine, once known as a rave drug, has long been studied for its correlation with positive mental health outcomes in patients who use it.
"There's such a mental health crisis and the available treatments that we have just are not effective for a big percentage of the population," said Dr. Mike Dow, a psychotherapist at Field Trip Health who finds promising the properties in psychedelics to address mental health problems
Oregon is the first state to narrowly pass a law that would allow people to use psilocybin (colloquially known as magic mushrooms) for psychotherapy, following a slew of research that shows psilocybin to be a promising treatment for mental health disorders like depression or post-traumatic stress disorder. Many believe it has the potential to replace common depression drugs known as SSRIs.
The research has opened the door to legalization of the drug for psychiatric use. The FDA is now reviewing several drug candidates based on psychedelics. And investors have sunk over $700 million into the space in 2021 alone, according to Pitchbook.
Still, Moghaddam said, it's unlikely you will soon be able to pick up psychedelics like psilocybin and MDMA at a store, like you can marijuana in many states.
Moghaddam founded the cannabis company Kurvana in 2014. He worked closely with regulators to understand the framework through which cannabis can be consumed safely by more people.
He said for psychedelics to be decriminalized it would take a shift in political will. The Drug Enforcement Administration considers these drugs narcotics and it would take federal legislation for that to change.
But it is decriminalized in some pockets of the country. In 2019, Denver became the first U.S. city to decriminalize the use of psilocybin mushrooms and several others have followed. Oregon voters approved a magic mushroom decriminalization legislation last year. But legislative effort to reduce criminalization for a range of psychedelics in California has sputtered and there are no lawmakers in D.C. pushing legalization.
"It takes time for the laws to unfold and for things to be available. Obviously, those things still need to be approved and they're pending," said Moghaddam, who has worked closely with cannabis regulators. "But we're hopeful in that sense that in a few years, the way you see hundreds of ketamine clinics popping up, potentially MDMA will be in those clinics not too long from now."
By Tania Tbul's own admission, she's not "a drug person." But the memories of the sexual and physical abuse she endured starting at 12 stayed with her through a marriage, the birth of four children, a divorce and a handful of suicide attempts along the way.
And so, at the age of 45, she walked into Ketamine Clinics Los Angeles in Culver City.
"I was actually pulled out of my body and I was hugging my 12-year-old self and forgiving myself... I was actually out of my body," Tbul said about the first treatment. "After the first treatment, I felt like that gaping wound was starting to heal up. It was like closing up and it wasn't sore anymore."
The growing body of evidence that ketamine — once known as club drug "special k" — can be used to treat mental health disorders along with its increasing acceptance has caused a spring of clinics in Los Angeles ready to cash in on psychedelic mental health treatments. Ketamine Clinics Los Angeles was the first to open its doors to L.A. in 2014, and now Toronto-based psychedelic company Field Trip is establishing a presence in the city, utilizing ketamine as a vehicle for therapy.
"Cognitive behavioral therapy works, it just tends to take a long time to break down the defenses, get past the ego and get to really what's happening," said Field Trip co-founder Ronan Levy. "Psychedelic therapy just accelerates the process of breaking down those walls so you can start to do the work and the processing."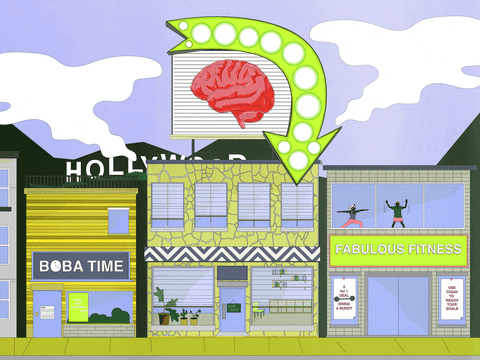 History of Ketamine
Developed in the wake of the Vietnam War, ketamine replaced phencyclidine (better known as PCP) as an anesthetic before its antidepressant properties were well-studied.
This allowed physicians like anesthesiologist Steven Mandel, who co-founded Ketamine Clinics Los Angeles in 2014, to use it for off-label purposes to treat depression and other mental health disorders.
At the same time, people were using it to get high. The Drug Enforcement Agency lists it as a Schedule 3 drug, along with low doses of codeine and testosterone.
In 2019, the FDA approved a version of ketamine called esketamine for mental health treatment. The drug is an antidepressant nasal spray. The move was a landmark for psychiatrists who were operating with an arsenal of oral drugs that stemmed from the 1950s.
"For the last 30 years, we've basically been using old old drugs," said David Olson, a professor at University of California, Davis. "And ketamine was really the first new exciting drug that worked differently than a lot of these previous drugs and that really opened up a whole bunch of new horizons."
Mandel has a brisk clientele. His Westchester clinic has administered more than 12,500 treatments, which consist of six ketamine intravenous treatments over a two- to three-week period. His patients run the gamut, from ages 18 and 80. Most come in for anxiety, post traumatic stress disorder and depression. But the treatments are also used to battle issues stemming from postpartum depression and suicidal ideation.
"Ketamine works for disorders, PTSD, and especially for suicidality — works in hours to a few days," he said. "This is the quickest, the safest and the most effective of all the agents that address major depression, bipolar depression and suicidality."
But the treatment has critics. Some argue the FDA was too eager to embrace the esketamine antidepressant, saying there wasn't enough evidence in the trials that the drug was better than a placebo. And, of course ketamine still has addictive properties.
Blue Cross Blue Shield Massachusetts is the only insurance company that covers intravenous ketamine injections. Treatments can cost thousands of dollars. Other insurance providers normally don't cover the procedure because it is not FDA approved, making it accessible only to those who can afford it.
Tbul came across ketamine while researching alternative treatments to the cocktail of medications she was put on as a child. She listened to a podcast interview in which Lamar Odom talked about using ketamine to cope with his struggles with mental health. Her daughter pointed out its reputation as a club drug, but after taking it, Tbul vehemently disagreed.
"It's completely wrong. Completely wrong," Tbul said. "It's somebody who's suffering from something they cannot erase from their mind."
Tbul's first treatment at Ketamine Clinics Los Angeles, in which she said she was able to console her teenage self, allowed her to forgive herself for the emotions that had weighed her down for years.
"After the treatment, it's like an acceptance. I'm very at peace with my own body," Tbul said.
The experience is common. Often patients say the drug allows them to confront traumatic situations from a distance, and look at situations with more objectivity and empathy.
New Drug Horizons
There are more than two hundred ketamine clinics scattered across the U.S., but Santa Monica caught the eye of Field Trip, which opened a clinic in September with the goal of collecting data from ketamine-based therapy sessions and studying the effects of psychedelic drugs, while also developing and testing its own psilocybin-based treatments.
"Because we're going to have access to so much data about what makes a difference in these therapies, we can actually take that data and make sure that when we pair the therapy with our own products, we're going to get to the best outcomes," co-founder Levy said.
The Canadian company — created in 2019 by former cannabis startup founders — is best known for its research and development into psychedelic drugs. The company rolled out an app to enhance the psychedelic experience and went public in October on Canada's stock exchange.
The clinic is outfitted with mid-century furniture, fluffed-up cushions and shaggy rugs, almost like an Architectural Digest spread came to life. In-person ketamine injections and subsequent therapy sessions at its Santa Monica center offer depression, anxiety and PTSD-related treatments for upwards of $5,000.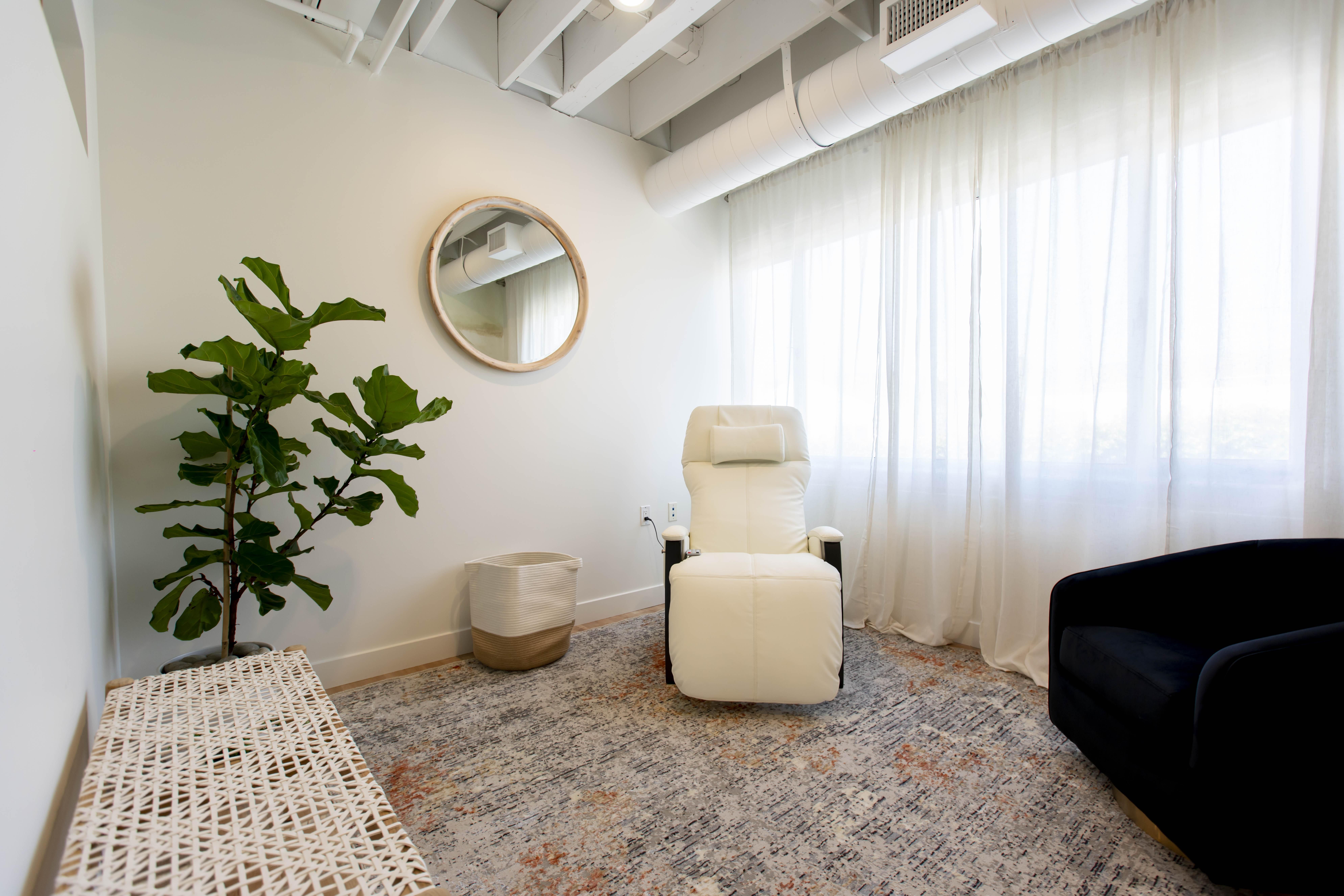 Ketamine Administration Room
It's a hefty price for depression treatment (insurance doesn't cover it — the ketamine injection at Field Trip is administered through the muscle, not the vein). The price covers six sessions, each involving a ketamine shot that lasts 45 minutes to an hour followed by traditional psychotherapy administered by trained therapists. The process, Levy said, is meant to make therapy sessions more productive and allow patients to get more out of each session.
"The psychiatrist's arsenal — what they use to treat these illnesses — a lot of these drugs were identified kind of by accident many, many years ago and haven't really identified anything new," Olson said.
The world looks much different now.
Alternative treatments to health problems are becoming increasingly popular, and legal bodies are working to invest in their research. Oregon became the first state to legalize psychedelic mushrooms to treat depression — though the rules and restrictions around it are still being hammered out — and the FDA is conducting clinical trials on the efficacy of psilocybin as a mental health treatment. Field Trip itself is researching and developing psilocybin-based treatments.
Meanwhile, innovation around ketamine has fallen by the wayside, in part due to the fact the patent expired in 2002. Any new drugs that could emerge from it, through financially-intensive research and development and clinical trials, would not be as profitable as new patented compounds.
"They're super, super expensive," Olson said. "Companies want to ensure they can recoup those costs associated with the development."
Even as ketamine clinics continue to pop up their development, experts said, is likely to be limited. But, the use of these once recreational drugs isn't likely to die down for people like Tbul who are willing to shell thousands of dollars every year for treatment.
"I wish it was more accessible to people who are really suffering," she said. "Because not everybody can afford how much it costs per treatment."
Lead art by Carolyn Figel.