governor newsom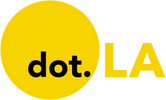 Get in the KNOW  
  on LA Startups & Tech  
X
governor newsom
Gov. Gavin Newsom is refuting claims that his office interfered with a state agency's investigation into sexual misconduct and discrimination at Activision Blizzard, following a state attorney's assertion that her boss was fired for resisting the meddling by Newsom's office.
Melanie Proctor, a former assistant chief counsel at the California Department of Fair Employment and Housing (DFEH), resigned from her post Tuesday, citing the governor's interference with the DFEH's investigation into the Santa Monica-based video game developer.
In an email to DFEH staff viewed by Bloomberg, Proctor criticized the recent dismissal of her supervisor, former DFEH chief counsel Janette Wipper, who she said had "attempted to protect" the agency's independence and was pushed out for doing so. Proctor said the governor's office "repeatedly demanded advance notice of [the DFEH's] litigation strategy and of next steps in the litigation," to the point that it began "mimicking the interests of Activision's counsel."
Newsom's office shot back against Proctor's allegations on Thursday. In a statement to dot.LA, the governor's communications director, Erin Mellon, said "claims of interference by our office are categorically false."
"The Newsom administration supports the effective work DFEH has done under director Kevin Kish to enforce civil rights laws and protect workers, and will continue to support DFEH in their efforts to fight all forms of discrimination and protect Californians," Mellon added.
Yet Proctor's assertion in her resignation letter that "justice should be administered equally, not favoring those with political influence" appears even more notable after a new Politico report this week highlighting ties between Newsom and Activision Blizzard's leadership.
According to the report, Activision board member Casey Wasserman, founder and CEO of Westwood-based sports marketing and talent agency Wasserman Media Group, was a major donor to the campaign to prevent Newsom's recall in 2021. Wasserman donated $100,000 to the Stop the Republican Recall of Governor Newsom campaign, according to campaign finance records cited by Politico.
Activision did not return a request for comment by Wasserman on the report.
State and federal regulators have expanded their investigations into Activision's workplace issues while the video game developer's $69 billion merger with Microsoft awaits regulatory approval. The DFEH launched its investigation into Activision's "frat boy" culture in July 2021 and tried to block an $18 million settlement between Activision and the federal Equal Employment Opportunity Commission, claiming that the settlement could damage its case against the company. A federal judge denied the DFEH's efforts and approved the settlement last month.

From Your Site Articles
Related Articles Around the Web
California has unveiled a statewide digital vaccine record three days after the state reopened its economy.
While California has given individuals free reign on whether or not they want to wear their masks, businesses are still allowed to impose regulations such as requiring proof of a negative COVID test or proof of vaccination to enter their establishment without a mask.
The digital card is an alternative to the paper vaccination card. And signing up for it is voluntary.
Here's how it works: People can go to the state's website and enter their full name, date of birth and a cell phone number or email address, and create a four-digit pin used to access the record. The state will send a link to the digital record that will last 24 hours. It's a scannable QR code that shows what brand vaccine was given, and the dates of each dose.
Los Angeles County already partnered with Healthvana, a healthcare startup that repurposed its HIV results platform into a COVID-19 vaccination platform, where people can access a digital copy of their vaccination and put it in their Apple Wallet for easy access.
Shira Shafir, a UCLA associate professor of epidemiology said that the state's vaccination is more accessible and could encourage wider use because it doesn't require access to high speed internet or a smart phone.
"We know a lot of people in California don't have access to either of those things," she said.
Governor Gavin Newsom stressed earlier this week the system would not be a passport.
A program in Santa Ana, California to create voluntary digital vaccination records sparked
protests in May.
Fully vaccinated workers no longer have to wear masks or keep a six-foot distance from colleagues in the workplace.
The new guidelines set on Thursday by the California Division of Occupational Safety and Health normally take at least 10 days to take effect after an administrative review process, but Gov. Gavin Newsom fast-tracked them by signing an executive order that lifts many of the workplace restrictions for vaccinated individuals.
Its approval came two days after the governor repealed statewide indoor and outdoor mask restrictions for Californians.
The sole board member to vote against the ruling said she was concerned that the guidelines loosened restrictions too far and too soon.
"No matter how tired we are of restrictions, the pandemic is not over," said Laura Stock, the board member who voted against the changes.
The new guidelines allows everyone from hairdressers to construction to return to a pre-pandemic normality, though some businesses have been loath to drop the masks.
Here's the new rules:
Fully vaccinated employees will no longer be required to wear masks indoors, while workers who haven't been fully vaccinated will still have to wear masks indoors.
Workplaces will not have to enforce social distancing or place solid barriers between employees who work near others unless a COVID-19 outbreak occurs.
Employers will be required to provide N95 respirators for unvaccinated workers upon request.
Employees do not need to provide their vaccination cards to validate their vaccination status — employees can self-attest that they are fully vaccinated.
David Harrison, a labor representative on the board who voted for the change, expressed concern over the lack of a standard to verify worker vaccinations.
Several tech companies have told dot.LA they plan to make returning to the office a gradual or hybrid process.
This story has been updated to reflect Cal/OSHA's changes in workplace guidelines.