emily slade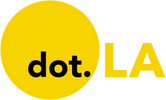 Get in the KNOW
on LA Startups & Tech
X
emily slade
The pandemic and social unrest of 2020 accelerated change at a rapid pace for individuals, corporations and communities, L.A. business and tech leaders said during a virtual panel discussion. They predicted 2021 will be an opportunity for tech growth.
Upfront Managing Partner Mark Suster, Valence co-founder and COO Emily Slade and entrepreneur, athlete and investor Baron Davis spoke to dot.LA during its final Strategy Session event of the year. The challenges of 2020 were a common theme.
Suster said he sees the economic recovery as being K-shaped rather than U or V-shaped where half of the economy is doing better than it ever has, while the other half is doing worse.
"It's really, sadly, exacerbated inequalities in our system because the people that are doing better are knowledge workers and remote workers, and the people doing worse are the people who have to have their earnings from being in person," he said. "So, one thing I didn't anticipate was what we've basically done is accelerate societal change that would have taken five or eight or 10 years into one year."
Working from home is a change that the pandemic brought that Suster doesn't see going away. He expects people will work from home two or three days a week. He also said he is "bullish" about VR as the pandemic is pointing towards remote collaborative working.
One of the takeaways of Airbnb's and DoorDash's successful IPOs last week was how important and pervasive tech companies have become in today's market, Suster said.

"It sets up the opportunity of what we expect in the next 10 years," he said. "The second thing it speaks to is the sheer demand there is for public stocks because there's been a six, seven, eight-year period of time where these great companies raised billions of dollars in the private markets and weren't public. And now a lot of them are shifting to becoming public companies."
Valence, which connects Black professionals with capital, mentorship and professional development, saw its community membership double this year amid the social unrest following the death of George Floyd. Companies had been thinking about diversity and inclusion before this summer, but the protests brought "a sense of urgency and the awareness and understanding across the board," Slade said.
She said they saw strides this year towards diversity and inclusion in the L.A. tech and startup community, although the steps companies took in response to the movement varied.
She outlined three things that companies can do in 2021 to achieve diversity and inclusion goals: have diverse people on recruiting teams; spend money, time and attention on retention of new employees and promote Black and diverse leadership within the company.
"Being a part of a moment like this is actually really inspiring — to be able to say that we were in a time where so much change is taking place and that we didn't just stand by, that we participated," she said.
Davis, a former L.A. Clipper, said when he was involved in the early L.A. tech scene, he advocated for a name other than "Silicon Beach" to differentiate the community from Silicon Valley.
A native Angeleno, he'd like to see what he called "L.A. Unified," not the school district, but a community of innovation and inclusivity.
"For me it's really about unifying the city so we understand how to pay it forward, how to pay it back and how to build a modern city and a smart city where everybody can participate and everybody can share," Davis said.
He wants to create a structure for opportunities for young entrepreneurs, especially women, people of color and those in the LGBTQ community. And he's hopeful that the pandemic can create a unique moment for innovation.
"Right now, L.A. is, I keep saying, it's in its infancy, especially due to COVID," he said. "Obviously our school systems were failing, our educational systems need to be rewritten, so COVID has given us all these opportunities for these young minds to come and create and build. So, I think the opportunity for all of us is to seek, find, deliver and give access and use some of the things that we have, as the privilege, to share and build opportunities for the unprivileged."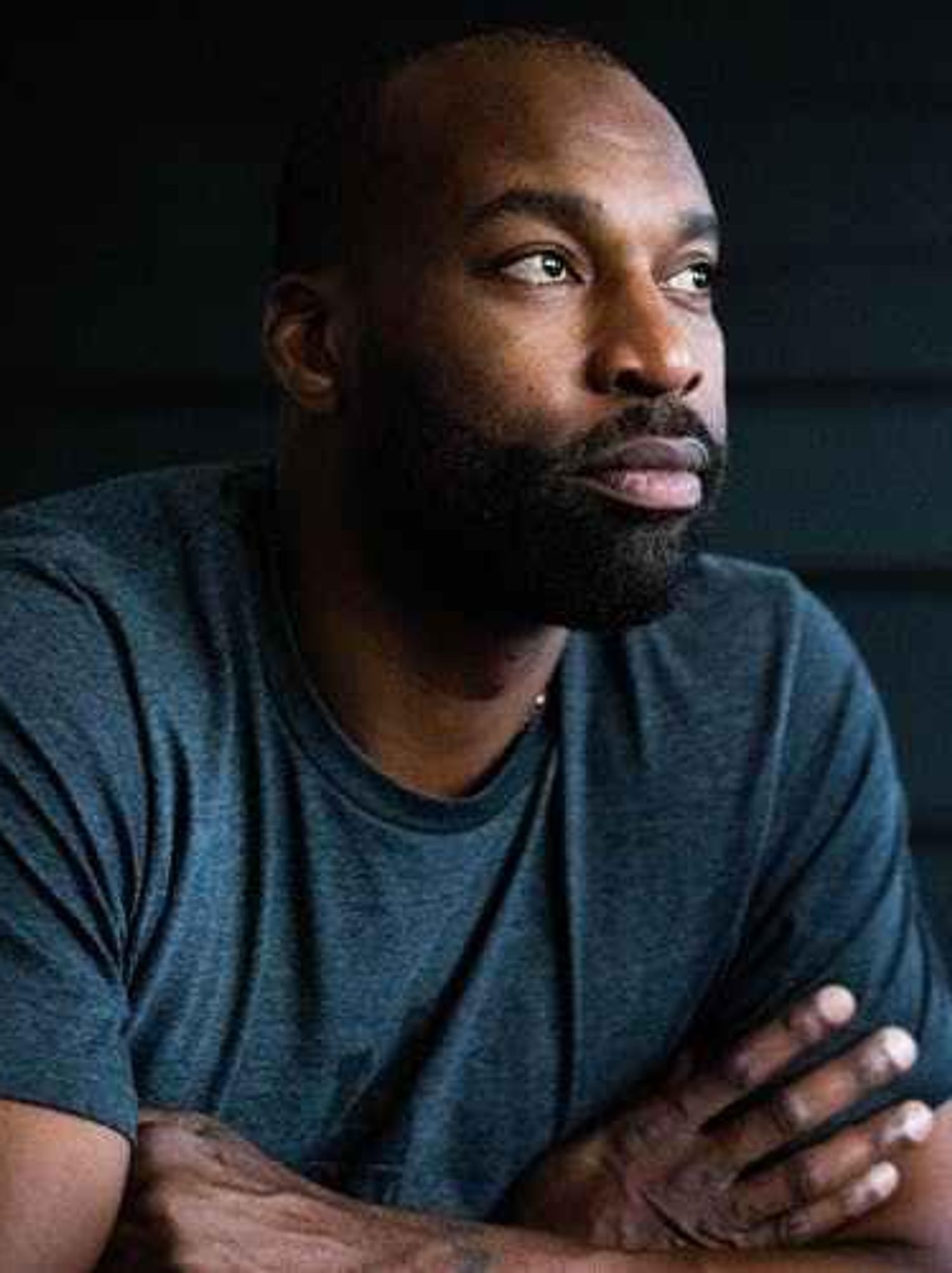 Baron Davis, Entrepreneur, Athlete & Investor
Baron Davis, Entrepreneur, Athlete & Investor
Baron Davis is a two-time NBA All Star, serial-entrepreneur, investor and creator of thought-provoking content and platforms. During his years in the NBA, Davis was constantly listening, learning, networking, and connecting both on the court and off which ignited a successful post-NBA business career.
Davis is the founder of several companies, including Sports and Lifestyle in Culture (SLiC), Business Inside the Game (B.I.G.), The Black Santa Company and No Label; each with the objective of combining creative talent with original publication and production to develop and provide educational and empowering stories that appeal to global audiences of all ages. Davis was one of the original investors in Vitaminwater and helped launch Thrive Market.
Davis also served as producer of several acclaimed documentaries including "Crips and Bloods: Made In America," "30 for 30: Sole Man," and "The Drew: No Excuse, Just Produce."Davis currently resides in his hometown of Los Angeles where he plays his most important role, Dad to his two kids.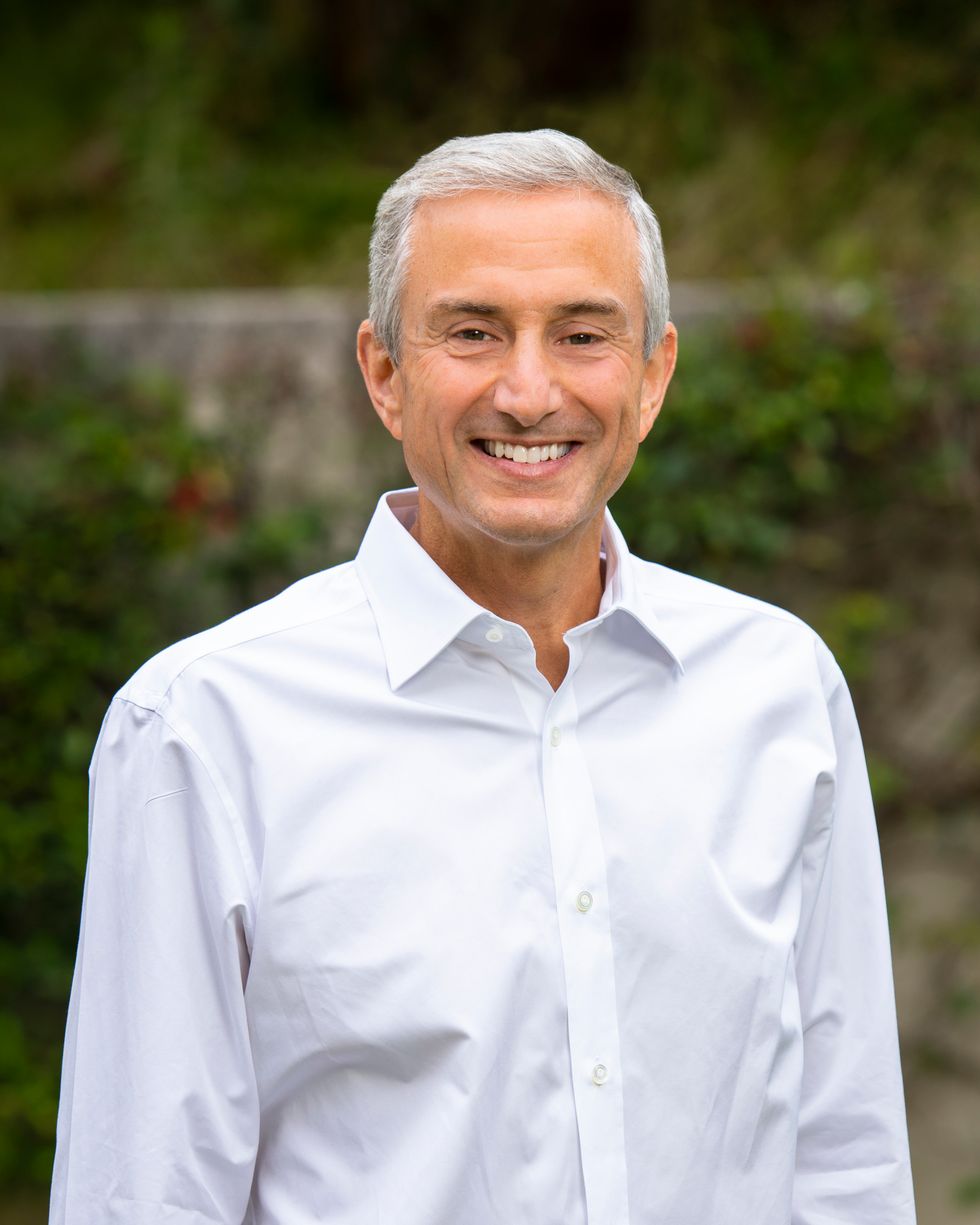 Mark Suster, Managing Partner at Upfront
Mark Suster, Managing Partner at Upfront 

Mark Suster has been a managing partner at Upfront since 2007, where has led notable investments in companies including Bird, Invoca, Density, Nanit and Maker Studios (acquired by Disney). He previously was the founder & CEO of two successful enterprise software companies, the most recent of which was sold to Salesforce.com, where Mark became VP of products. Prior to being a founder, Mark was a software developer at Accenture while living and worked in Europe, Japan and the U.S. Mark is a graduate of UCSD and has an MBA from the University of Chicago.
Emily Slade, Co-Founder & COO of Valence
Emily Slade, Co-Founder & COO of Valence
Emily is the co-founder & COO of Valence, a new tech platform and community incubated by Upfront Ventures focused on connecting Black professionals with mentorship, job opportunities and capital.

Previously, she was the global head of growth/partnerships at Working Not Working, the platform connecting the world's top creative talent with companies looking to hire them, She built the "Work in Progress" initiative there. That effort launched with the acclaimed food-recovery program "FoodFight" that supports tens of thousands of homeless people. They launched FoodFight with a focus on turning foodie-hotspot Abbot Kinney Blvd in Los Angeles into the first zero-food-waste street in America during their beta, and now FoodFight is a feature within the Postmates app in 19 cities with 3000+ participating restaurants donating food to homeless shelters.

Throughout her career, she's focused on helping tech companies and startups scale strategically and authentically, contributing to the $1B IPO & sale of Active Network during her seven-year tenure there. Her side hustle is behind the lens as a co-founder of a travel production company, Pindrop Films, which takes her on photo adventures around the world. She's also worked as a film consultant supporting the development of features including "Man's Search For Meaning" based on the iconic memoir by Viktor Frankl and she is the L.A. chair of The Schusterman Family Foundation.
Kelly O'Grady, Chief Correspondent & Host and Head of Video
Kelly O'Grady, Chief Correspondent & Host and Head of Video 
Kelly O'Grady is dot.LA's chief host & correspondent. Kelly serves as dot.LA's on-air talent, and is responsible for designing and executing all video efforts. A former management consultant for McKinsey, and TV reporter for NESN, she also served on Disney's corporate strategy team, focusing on M&A and the company's direct-to-consumer streaming efforts. Kelly holds a bachelor's degree from Harvard College and an MBA from Harvard Business School. A Boston native, Kelly spent a year as Miss Massachusetts USA, and can be found supporting her beloved Patriots every Sunday come football season.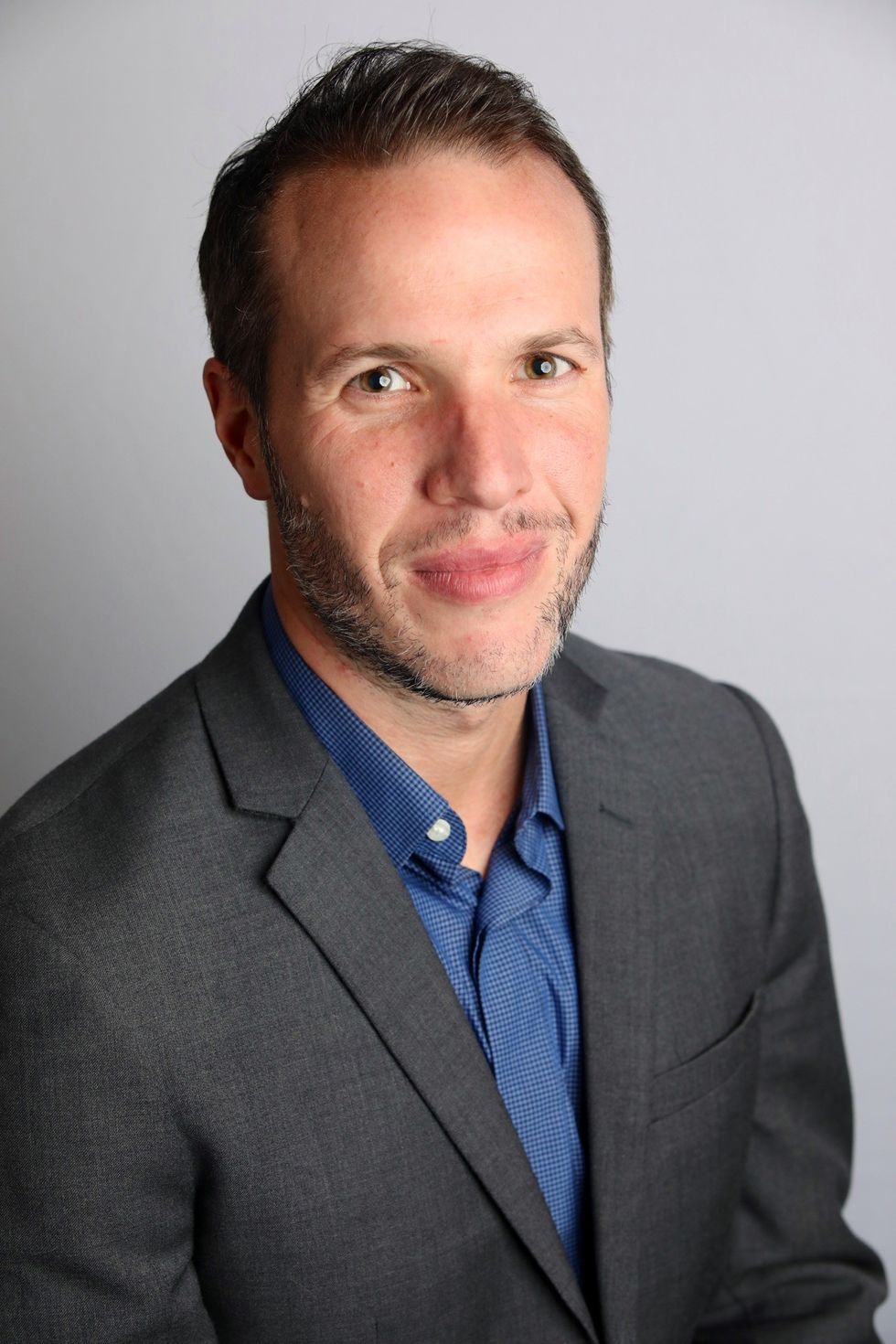 Ben Bergman, dot.LA Senior Reporter
Ben Bergman, dot.LA Senior Reporter 
Ben Bergman is the newsroom's senior finance reporter. Previously he was a senior reporter/ host at KPCC, a producer at Gimlet Media and NPR and produced two investigative documentaries for KCET. He has been a frequent on-air contributor to NPR and Marketplace and has written for The New York Times. Bergman was a 2017-2018 Knight-Bagehot Fellow in Economic and Business Journalism at Columbia Business School. He enjoys skiing, playing poker and cheering on The Seattle Seahawks.
Sam Adams, dot.LA Co-founder & CEO
Sam Adams, dot.LA Co-founder & CEO
Sam Adams serves as chief executive of dot.LA. A former financial journalist for Bloomberg and Reuters, Adams moved to the business side of media as a strategy consultant at Activate, helping legacy companies develop new digital strategies. Adams holds a bachelor's degree from Harvard College and an MBA from the University of Southern California. A Santa Monica native, he can most often be found at Bay Cities deli with a Godmother sub or at McCabe's with a 12-string guitar. His favorite colors are Dodger blue and Lakers gold.
At a virtual town hall held Thursday by dot.LA and PledgeLA to identify actions leaders in the L.A. tech and startup community can take now to break down racial barriers to jobs and capital, and to democratize economic opportunity for the region -- there were ultimately a robust number of questions asked and interest expressed around the issue, though tangible actions remain to be seen.
Nearly 30 years after the 1992 riots in Los Angeles, protesters across the U.S. gathered this time to march against systemic racism and violence faced by the black community after George Floyd was killed while in police custody in Minneapolis.
Across social media, tech companies in L.A. and beyond have posted and tweeted their support for #blacklivesmatter, muted their feeds, and opened their pocketbooks, while music companies took part in a blackout. Companies have also donated to various diversity, equity and inclusion causes, but it remains an open question as to what impact those efforts will have.
"I'm very happy to see that the conversation has shifted, so quickly. I mean, I say that, and kind of almost have to laugh to myself, because this is the conversation that black folks have wanted to have for the last several decades," said Austin Clements, partner at OPV, an early stage venture capital firm created to address the unmet investment needs of small business owners, and managing director of Grid 110 South LA, which provides entrepreneurs with free access to community, mentors and critical resources.
"Now that people are paying attention, I have two options, I can either be shaming people for like, 'Why are you late to this party?' or I can be welcoming and say 'hey, you know, thanks for showing up.' And I tend to take the latter because that's going to be what makes the next decade, look a lot different than the last."
Unlike the response to COVID-19 pandemic, where the tech community rushed to directly help and support the effort for PPE, testing and other needs, the response to the protests have been a little more subdued and mixed.
Some tech companies and leaders have asked how they can help, but for many people, "they don't necessarily see the connection (to) their professional career, their professional skill sets, and how it can address the current issue," said Jasson Crockett, manager of economic policy for the Los Angeles Mayor's Office of Economic Development.
"I would encourage tech (workers) not to feel uncomfortable wading into this space simply because they are tech and they don't see a direct resolution from their professional skill set. Bring your humanity. Bring your commonality as an Angeleno and as a person."
In an annual countywide survey released in April, the Luskin School of Public Affairs at the University of California, Los Angeles found "a growing generational and economic divide" among residents. Nearly ⅔, or 64%, of respondents between the ages of 18 and 39 said that L.A. wasn't a place where people who work hard can succeed, but merely a place where the rich can keep getting richer. That's not even accounting for the racial aspects of widening income inequality issues.
Clements said in recent years, despite increased conversation around diversity and inclusion in Silicon Valley, "there are a lot of minorities, particularly brown and black people that have been left out, and no one could really understand why. Or, there have been all kinds of excuses from, you know, there's a pipeline problem to, you know, all the culture fit and every excuse that you could possibly come up with." He added: "I haven't been seeing a lot of broadly accepted diversity efforts in tech."
As the chair of PledgeLA, an initiative created by the Annenberg Foundation and the mayor of Los Angeles to promote civic engagement and diversity within the tech community, Clements has been trying to help broaden that effort. Today, PledgeLA has more than 200 signatories from L.A.'s venture capital and tech community who have pledged to "increase our community engagement by supporting organizations that are making a difference throughout Los Angeles"; "to actively and continuously improve equity, diversity, and inclusion at all levels of our organizations and in our investment decisions"; and "to hold ourselves accountable by measuring and transparently reporting on our progress and impact on these outcomes."
It is on that last point that many companies have been less willing to engage. The results for the survey and data from the participating companies who did respond are expected to be released soon, Clements said.
But, as an example of their findings, one of the questions asked to respondents was about how people got their jobs. For the overwhelming percentage of white respondents to the survey, they got their jobs through a friend or referral from someone that worked at the company itself. That was not the case for every other group, Clements said.
"If you're not tied into this community and these aren't your firsthand relationships, it's hard to actually break into this (tech and VC community)," Clements said. "If you're black, you're literally replying to a LinkedIn post cold and you're at a disadvantage, quite frankly."
Clements added: "If we just keep asking everybody that's sitting in the room who else they know in the room isn't going to look any different over time."
That seems to be evident in past actions by the tech community. Roughly five or six years ago, some of the larger tech companies began publicly admitting that their employees were less representative of the overall population, especially at the executive level, Clements said.
"Unfortunately, they either just have not been equipped or just haven't tried or made it a priority to make any meaningful or substantive advances to improve those numbers," Clements said. "And the reality is, they've gotten away with it. I mean, if we look into stock prices of all these companies, like they've shot up and so I guess theoretically, they haven't had to from a business case standpoint prioritize that. I think that there's the moral case and a business case at this point for ensuring that your staff and your community is more representative of the actual populations of the city."
The numbers have been clear, in study after study, that diverse companies and funds reap dividends from the diverse perspectives and insights brought to the table. Take just one conclusion, from McKinsey & Company, "Our latest research finds that companies in the top quartile for gender or racial and ethnic diversity are more likely to have financial returns above their national industry medians."
But recruiting people outside of your network takes work. With the shakeup of the economy due to the novel coronavirus, there's a real danger that companies especially in the startup community abandon any existing diversity efforts because of a tightened bottom line, said Emily Slade, cofounder and COO of Valence, a new tech platform and community incubated by Upfront Ventures that's focused on connecting black professionals with mentorship, job opportunities and capital.
"We just have to really encourage everybody to stay focused on the fact that this work is very important," Slade said, "and we've just begun."
Valence currently works with hundreds of companies and has more than 7,000 black professionals on it.
The American ideal of a meritocracy has long been a vaunted ethic in the tech and business world. Those communities and their leaders have evangelized the idea that with hard work anyone can pull themselves up the ladder of wealth and influence by their bootstraps. But the panelists did not agree.
"We live in a world in which your talent, your skill and your ability and potential come secondary at best, probably tertiary to who you know," Crockett said. "And when you start with that as the baseline, then by no way is this a meritocracy, not even close."
As a former teacher for at-risk young adults, Crockett said it seems as if "we continually feed this message of meritocracy to keep people going, because if not, fi we all in one voice admit we don't have a meritocracy right now and there's no plan for how we're going to change it, we're just admitting it, that's a scary reality for a lot of people who are on the fringes of society, who say, 'shit, why am I trying.'"
All of us should be asking what we're doing to acknowledge and support and foster the efforts of everyone, and requires first taking the step of admitting that there is no meritocracy right now, Crockett added.
The speakers weighed in on many more issues and also addressed some of the many audience questions received by dot.LA, including around the topic of recruitment and a perceived "pipeline problem." dot.LA also plans to post additional responses by panelists to questions asked during Thursday's panel. In the meantime, please watch the video below for insights directly from these speakers.
Lastly, a takeaway thought from Crockett:
"What is important is that we capture (this) momentum, unlike in the past, when there has been a moment in time that these conversations have reached a fever pitch but then the energy dissipated," Crockett said. "It is tough to sustain that energy for a topic that makes so many people feel so incredibly uncomfortable, and for which there are so many such a wide range of opinions and perspectives. And so my hope is that the tech community can be an important part in sustaining this conversation beyond the protests beyond next week (because) when you talk, my boss listens."

__
Do you have a story that needs to be told? My DMs are open on Twitter @latams. You can also email me at tami(at)dot.la, or ask for my contact on Signal, for more secure and private communications.
Strategy Session: Lessons of the Moment – Rebuilding & Equality in the Future of LA Tech www.youtube.com