Why the FTC is Suing to Block Lockheed Martin's $4.4 Billion Purchase of Aerojet Rocketdyne
Samson Amore
Samson Amore is a reporter for dot.LA. He holds a degree in journalism from Emerson College. Send tips or pitches to samsonamore@dot.la and find him on Twitter @Samsonamore.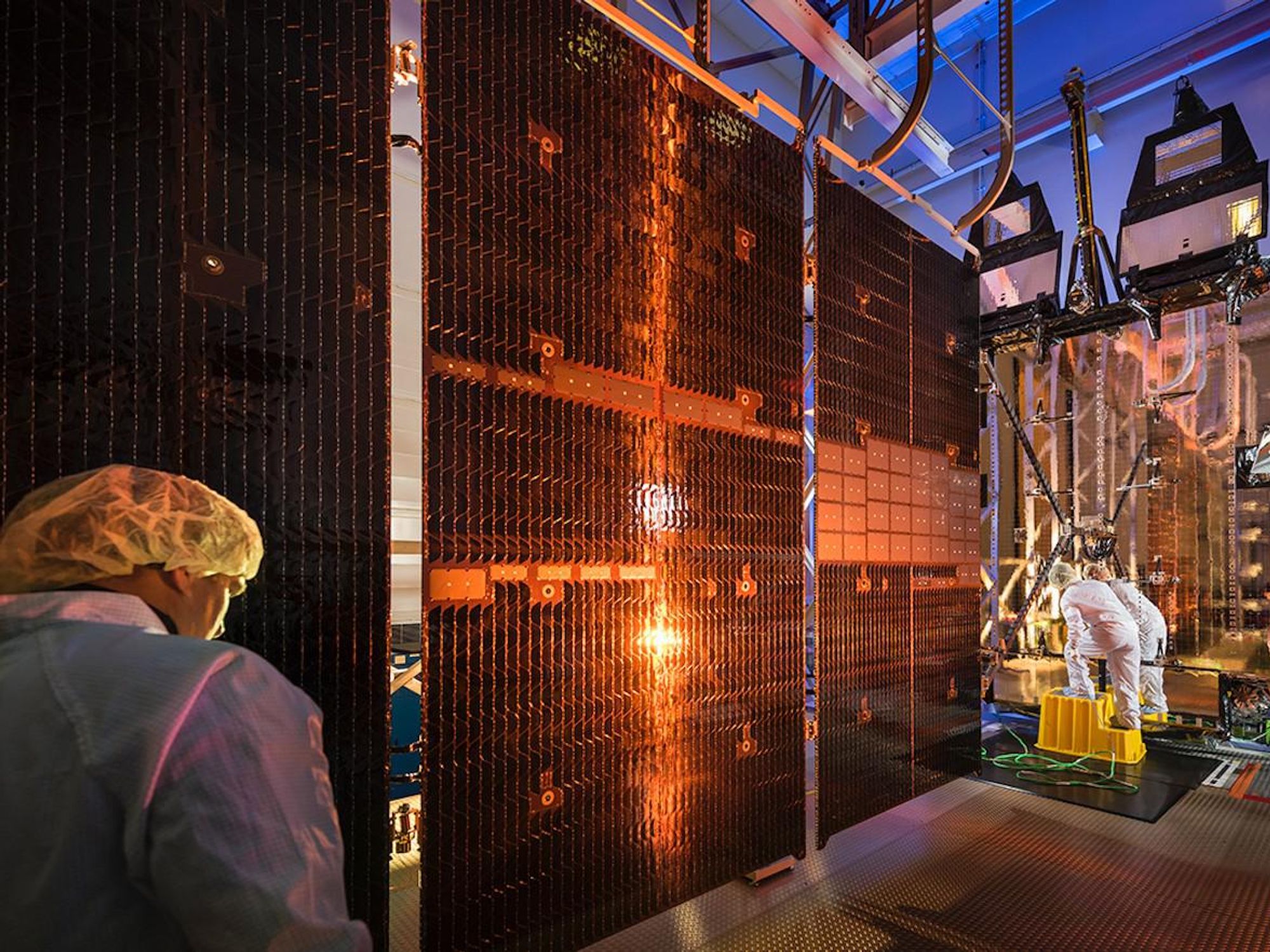 Image courtesy of Lockheed Martin
One of the most significant aerospace industry deals in years is now in jeopardy after the Federal Trade Commission announced it is suing to block defense contractor Lockheed Martin's $4.4 billion purchase of Aerojet Rocketdyne, the rocket and missile propulsion manufacturer based in El Segundo.
---
The federal antitrust regulator is arguing that if the acquisition goes through, it would allow Lockheed—already the world's largest defense contractor—to maintain a monopoly over the missile industry. Aerojet Rocketdyne is currently an independent supplier to many other defense contractors, and the FTC expressed concern that if "our nation's last independent supplier of key missile inputs" is bought out, Lockheed would have a stranglehold on components needed by the rest of the industry.
"Lockheed is one of a few missile middlemen the U.S. military relies on to supply vital weapons that keep our country safe," FTC Bureau of Competition Director Holly Vedova said in a statement Tuesday. "If consummated, this deal would give Lockheed the ability to cut off other defense contractors from the critical components they need to build competing missiles."
Lockheed Martin and Aerojet Rocketdyne first inked the merger in December 2020. The transaction has been under review ever since by federal regulators, who are now proceeding with a federal district court complaint looking to stop the acquisition. A trial is currently scheduled to begin on June 16, meaning that Lockheed Martin can either defend the deal in court or simply back out of the transaction.
Both companies did not immediately respond to requests for comment. In its fourth-quarter earnings report on Tuesday, Lockheed said it "continues to believe in the benefits of the transaction for the United States and its allies, the industry, and all of the company's stakeholders." Aerojet Rocketdyne—whose stock slid more than 18% Tuesday on the back of the FTC announcement—issued an identical statement.
The vote to block the merger was unanimous among the FTC's four current commissioners, with the body's two Democrats and two Republicans all agreeing to challenge the deal. The FTC's rebuttal is rare; the agency said the intervention is its "first litigated defense merger challenge in decades."
While Lockheed competes with several other large U.S.-based aerospace and defense firms for government missile contracts—including Raytheon, Northrop Grumman and Boeing—it's by far the largest company of its kind, with revenues surpassing $67 billion in 2021.
The FTC noted that Aerojet only competes directly with one other firm, Northrop Grumman, to sell vital propulsion inputs for missiles and other weapons systems. If the deal is allowed to close, it argued, "The combined firm could disadvantage rivals by affecting the price or quality of the product, the quality of the engineering support, and the schedule and contract terms for developing and supplying" those components.
The agency also expressed concern over Aerojet Rocketdyne's status as a subcontractor for many of the firms that Lockheed competes against; it said Aerojet's access to "sensitive information" about those firms' technical innovations and business strategies could allow Lockheed to "exploit its access to its rivals' proprietary information to gain an advantage in competitions against them."
Regulators added that the acquisition's impact on competition could also raise prices on Lockheed's largest customer: the U.S. government.
"Without competitive pressure, Lockheed can jack up the price the U.S. government has to pay, while delivering lower quality and less innovation," Vedova said. "We cannot afford to allow further concentration in markets critical to our national security and defense."
Samson Amore
Samson Amore is a reporter for dot.LA. He holds a degree in journalism from Emerson College. Send tips or pitches to samsonamore@dot.la and find him on Twitter @Samsonamore.
https://twitter.com/samsonamore
samsonamore@dot.la