city of industry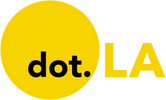 Get in the KNOW
on LA Startups & Tech
X
city of industry
As gamers struggle to get their hands on key components including graphics chips, a PC company that's offering a workaround of sorts just raised $103.5 million, according to a recent
regulatory filing
.
NZXT sells PC cases and accessories, as well as custom and pre-built gaming machines. The 17-year-old company closed the nine-figure deal within the last month, and it estimated that $35 million would be used to repurchase stock from co-founder Johnny Hou, who also co-founded L.A.-based coffee accessories maker Acaia.

Headquartered in the City of Industry, about 20 miles east of Downtown Los Angeles, NZXT did not respond to requests for comment on the deal.
Supply-chain issues triggered by the pandemic, as well as rising demand and scalpers, have inflated the price of many PC components and made them harder to come by in recent years. It's a massive headache for players and streamers, who need the right hardware to run graphically demanding games such as "Grand Theft Auto V," as well as less intensive titles such as "Fortnight."
The phenomenon led NZXT to ditch the dedicated graphics card entirely in its new $800 Foundation PC. Instead, the budget-minded machine offers a general-purpose Ryzen 5600G processor. The CPU includes a built-in GPU and is less appealing to scalpers, but it apparently can still handle popular online games like "League of Legends."
The offering reflects how supply-chain troubles have forced companies to get creative so they can continue shipping out new products.
In addition to supply-chain woes, NZXT recalled tens of thousands of PC cases earlier this year. The company's H1 mini-ITX model posed a fire hazard, the U.S. Consumer Product Safety Commission said.
From Your Site Articles
Related Articles Around the Web
The scene at ExchangeLA looked like a typical fashion show. Models sashayed across the stage in vibrant and flowy garments on Wednesday. A crowd cheered and snapped photos on their phones.
But the Kornit Fashion Week event wasn't a typical fashion show: Every article of clothing on display was created using digital printing technology.
The show was part of a week-long eco-minded event hosted in L.A's fashion district by Kornit Digital, an Israel-based global digital printing company. More of a mash-up than traditional fashion weeks, Kornit featured catwalks alongside panel discussions, presentations by industry experts and live demos of sustainability tech.
"Sustainability is the key factor that we are driving. As you all know, this industry is the second most polluting industry," said Kornit CEO Ronen Samuel. "Leveraging Kornit technology, you can do it fully sustainable, fully green without any waste of water."
The fashion world has long been scrutinized for its wasteful practices. The sector accounts for around 10% of global greenhouse gas emissions, according to a United Nations analysis, and the rise of fast fashion has only exacerbated the problem.
That's not to say the industry isn't working to reduce the environmental footprint of its products: Kornit, for example, prints on garments using their patented NeoPigment inks, certified and free of heavy metals, formaldehyde, and Alkylphenol Ethoxylates (APE), making them non-hazardous, non-toxic, and eco-friendly; and brands like H&M are moving away from their fast fashion roots with their "conscious" collection, using materials like organic cotton and recycled polyester. But critics say that change isn't happening fast enough.
"Everyone has to be on the table for this to work out as an ecosystem," said Marci Zaroff, CEO of ECOfashion during the conference. "Sustainability must be embedded into our supply chains, our products and our brands."
The question, according to USC environmental engineering professor David Gerber, is whether Kornit's technologies can have a noticeable impact on overall emissions levels.
There are three factors to weigh when considering carbon output, Gerber said: direct emissions, indirect emissions from electricity purchased and used, and indirect emissions not controlled by the company (such as shipping routes).
While many companies can control for direct emissions and indirect emissions from electricity, it's that third category—emissions not controlled by the company—that presents a real challenge.
Photo by Decerry Donato
"Understanding of stage three is really a challenge because you have to know where every single molecule of material or energy came from," Gerber said. "You might be using sustainable cotton, then you might be using the most sustainable inks, and you might be using the most sustainable machine which has no waste. But as soon as you start moving those T-shirts around, are you using the most sustainable supply chain?"
Still, the folks at Kornit would say that their tech is at least a step in the right direction.
After the fashion show concluded, Kornit offered a tour through the City of Industry-based facility—owned by green-minded production manufacturing company DenimFWD—where it houses its products. The focus was on its two crown jewels: the Presto MAX printer, built to handle rolls of fabric; and the Atlas MAX, which prints up to 150 shirts per hour. Both are designed to eliminate redundancies, wasted time and excess labor.
The printers provide Kornit with the firepower to produce quickly, and reduce the risk of having excess inventory that can contribute to waste—an important feat, given that the Environmental Protection Agency estimates Americans generate 16 million tons of textile waste each year.
"From the beginning, [sustainability] is designed into the process," said Carlos Arias, CEO of DenimFWD. "Everything we're doing is supported by state of the art technology that achieves that."
From Your Site Articles
Related Articles Around the Web
While the fashion industry reckons with female body image positivity, investors embraced plus-size retailer Torrid in its Wall Street debut Thursday.
Torrid, an apparel company for women who wear sizes 10 to 30, shares rose 15% closing at $24.15. The City of Industry-based company trading on the New York Stock Exchange under the ticker "CURV" priced its IPO of 11 million shares at $21 each, putting the company at a $2.3 billion valuation.
In 2020, Torrid generated $974 million in net sales, slightly lower than its 2019 sales because some of its stores closed during the pandemic, while its online sales grew.
The apparel company is designing for women aged 25 to 40 years old who are looking for stylish, sexy clothing that fits well.

It is part of the growing movement to focus less on size 0 models and to promote body positivity, female empowerment and style, regardless of size.
"Growing celebration of femininity, inclusivity and self-identity, along with the emergence of plus-size celebrities and influencers, inspires young curvy customers to demand more flattering and stylish clothing they are proud to wear," Torrid wrote in its prospectus filed with the Securities and Exchange Commission.
The company described its products as delivering "a superior fit for the curvy woman that makes her love the way she looks and feels."
Plus-size apparel and intimates are an $85 billion market in the U.S., Torrid estimates. And as of 2019, two-thirds of all women in the U.S. wore plus-size clothing.
Victoria's Secret, which has been criticized for its lack of diversity in models, announced last month it was retiring it's "Angels" and replacing them with women such as soccer star Megan Rapinoe, actress and tech investor Priyanka Chopra Jones and Paloma Elsesser, a plus-size model and inclusivity advocate.
Torrid said surveys have found that 69% of plus-size women find it difficult to find clothes that fit well and are stylish. Many clothing companies use a "grading up" method, offering their regular sized clothes in larger sizes rather than design clothes for a curvy body.
"Through our product and brand experience, we connect with customers in a way that other brands, many of which treat plus-size customers as an afterthought, have not," the company wrote.
Torrid did not respond to a request for comment, but believes plus-size women would spend more on clothing if they had more options.
More than half of Torrid's customers in 2020 were younger than 40 and the average size of clothing purchased was 18. It sold to 3.2 million customers in 2020. Net income in 2020 was $25 million, down from $42 million in 2019.
But the company which relies in part on its mall sales, is facing stiff competition from online brands.
Relive all the action from the @Torrid (NYSE: $CURV) IPO pic.twitter.com/Z1ovHSLcJd

— NYSE \ud83c\udfdb (@NYSE \ud83c\udfdb) 1625240205