Newlight Technologies Turns Pollution into Purses and Plastic
Breanna De Vera
Breanna de Vera is dot.LA's editorial intern. She is currently a senior at the University of Southern California, studying journalism and English literature. She previously reported for the campus publications The Daily Trojan and Annenberg Media.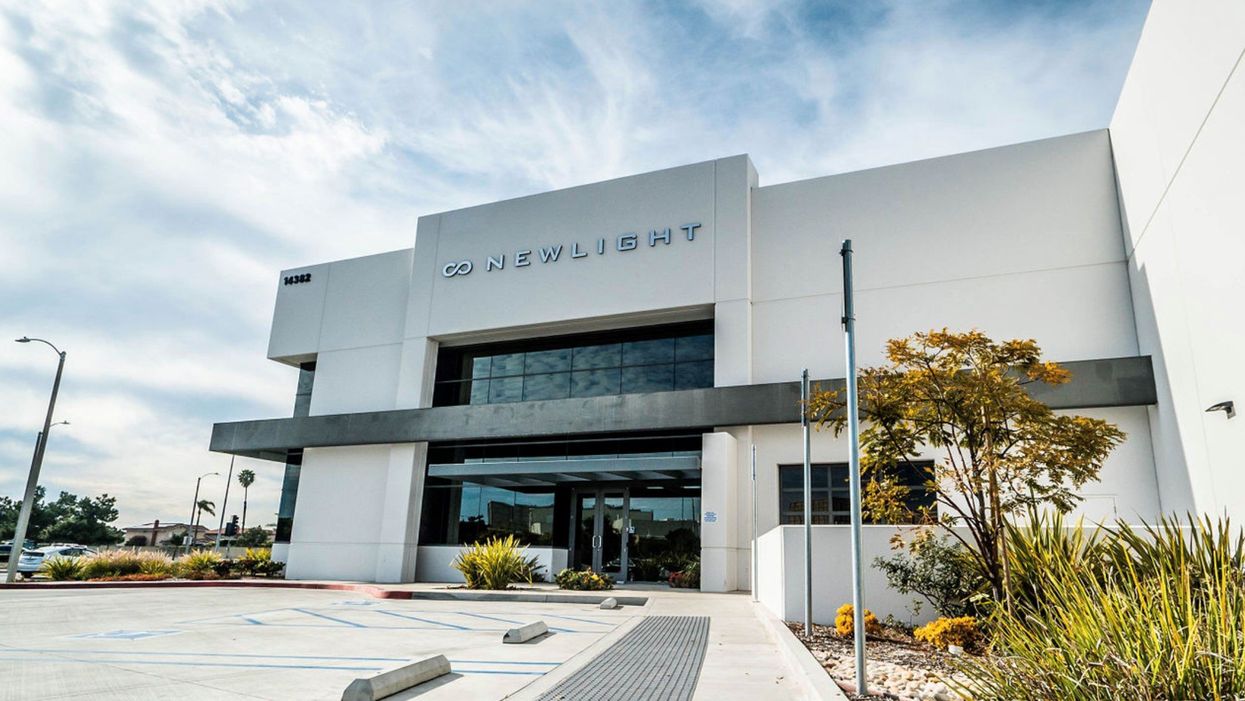 Photo courtesy of Newlight Technologies
Newlight Technologies, a biotech company that will use microorganisms to produce biodegradable clothes and utensils, closed a $45 million Series F financing round last week. Houston-based Valedor Partners joined existing Newlight investors GrayArch Partners in completing the Series F financing.
This announcement comes a month after the opening of Newlight's commercial scale production facility in Huntington Beach. That facility was set up to produce the company's AirCarbon material, an alternative to synthetic materials made from the secretions of pollution-eating microorganisms. It will be the main ingredient in the company's two new brands: Restore, an alternative to plastic utensils and Covalent, a high-end fashion brand aimed at the eco-conscious consumer.
---
Newlight Technologies, founded in 2003, has spent over a decade developing materials the company says produces net zero pollution. They created AirCarbon through replicating natural processes that occur in our oceans.
"Today, we are primarily focused on producing AirCarbon in increasing quantity, bringing it to market through our foodware and fashion brands, and continuing to work with our partners to help increase the speed of our growth both on the supply and application sides," said Mark Herrema, Newlight's chief executive officer.
Consumers and companies' concern over climate change has increased demand for alternatives to plastics and other carbon-based products. The fashion industry, in particular, has come under fire for their heavy production of polyester clothes, which are petroleum-based and don't easily break down.
At their Huntington Beach production facility, Newlight recreates ocean water conditions that are ideal for the microorganisms they later add to thrive and consume dissolved greenhouse gases. They then collect pollutants such as methane gas to feed to the microorganisms. Afterward, the creatures excrete it, and their waste is dried into pellets, which are then melted and made into different materials.
This process produces no carbon waste and no greenhouse gases. In fact, they're actually consumed and do not return to the atmosphere. AirCarbon is also biodegradable, as it was made entirely by natural processes and organisms.
Joseph Greene, a professor of sustainable manufacturing and engineering at California State University, Chico, said he is looking forward to seeing them develop sustainable plastics for other manufacturing companies and industries as well.

"I'm not aware of any other company producing PHA with technology like this," said Greene, referring to polyhydroxyalkanoate, the term for biopolymer materials such as CarbonAir. "I think that Newlight has an excellent opportunity to transform the marketplace with a low-cost biodegradable PHA plastic."
Newlight has been producing straws and cutlery under their Restore brand, which hasn't yet been released, though the company offers pre-ordering online. These products are durable enough to be reused, though they disintegrate over time in ocean water.
Restore is a line of straws and cutlery, a few of the items most commonly found as plastic ocean-bound waste.Photo courtesy of Newlight Technologies.
"AirCarbon can be used to replace plastic and leather in a variety of applications, but we looked to see where we could have the most immediate impact. Since it is natural and ocean-degradable, and since foodware — things like straws, forks, cups, bottles — represent the majority of plastic product types in the ocean, we are focused today on using AirCarbon under our Restore foodware brand to make natural foodware to replace plastic foodware," said Herrema.

Newlight's luxury fashion brand, Covalent, allows consumers to dive into even more detail about the carbon footprint of their purchases. Using the timestamp that marks the day AirCarbon for the product was created, customers can use this "Carbon Date" to access IBM blockchain production history via the Covalent website for their purchase and the carbon footprint related to each part of the production process.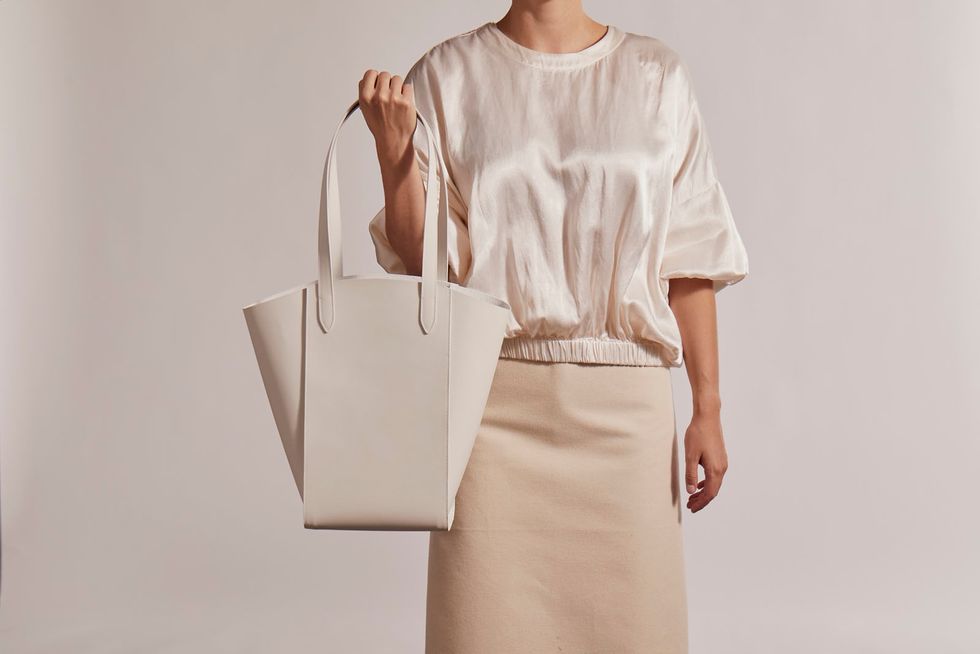 Covalent focuses on eyewear, but offers a line of purses and cases as well.Photo courtesy of Newlight Technologies.
"We have developed a way to use AirCarbon to replace high-performance plastics, like acetate, and also animal and synthetic leather, so we are producing AirCarbon eyewear and AirCarbon Leather goods through our Covalent fashion brand to bring carbon-negative products into fashion, and help try to turn fashion into a force for environmental good," said Herrema.

Newlight's carbon footprints are verified by the Carbon Trust, a third party organization that offers carbon certification services. They found that for every kilogram of AirCarbon produced with renewable methane using Newlight's natural ocean microorganisms, 88 kilograms of carbon dioxide equivalent greenhouse gas are prevented from entering the atmosphere.
Breanna De Vera
Breanna de Vera is dot.LA's editorial intern. She is currently a senior at the University of Southern California, studying journalism and English literature. She previously reported for the campus publications The Daily Trojan and Annenberg Media.