blue la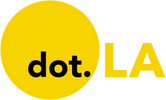 Get in the KNOW
on LA Startups & Tech
X
blue la
When Florida-based EV operator Blink Mobility announced in September 2020 that it had acquired BlueLA, the official contractor for the city of Los Angeles' EV car-sharing program, there were plenty of red flags.

The previous vehicle supplier pulled out of a program started in 2017, leaving the system without vehicles. And with the COVID-19 pandemic still gripping the world, residents were staying home from work, school and grocery stores. Also, some may have been skittish about getting into a shared vehicle at all.
"We thought it was a shame, it was a valuable service in LA," said Brendan Jones, president of Blink Charging, the parent company of Blink Mobility. "It involves vehicles and charging, and provides service to low-income families."
But 14 months later, Jones' move appears to be paying off, as BlueLA is set to bulk up its fleet of EVs on offer in the car capital of the U.S.
Under Blink's ownership, BlueLA's fleet has jumped from 60 vehicles to 300. It also replaced the Bollore Bluecar vehicles with four-door Chevrolet Bolt EVs, an addition that Jones says makes the cars more appealing to users.
Blink looks to ultimately expand the system to 500 vehicles from the roughly 60 it started with last fall, but it's mostly concentrated in the Downtown, Koreatown, Pico-Union, East Hollywood, Boyle Heights, South L.A. and Echo Park areas. Unlike other car-sharing services like ZipCar, BlueLA targets areas with a large number of low-income families, many of whom lack cars, as well as in air quality-challenged parts of the city.
And this move to electric vehicles that can be shared among communities and neighborhoods is part of the L.A. Green New Deal, which may soon include the proposed EV Master Plan that was first announced this summer.
The L.A. Department of Transportation launched BlueLA in 2017 and expanded the program to different neighborhoods that were considered low-income.
Colin Sweeney, public information officer for the L.A. Department of Transportation, says the department has seen a steady increase in vehicle usage since Blink took over last year. Through July, there have been more than 63,000 trips and more than 1.3 million miles traveled with BlueLA. Fifty-five percent of those trips were made by low-income users using the service's subsidized membership program, he said.
BlueLA doesn't use any geofencing data for its cars, but Jones estimates the average trip to be about six miles. Most users likely take the cars to grocery stores, school or other places in their general areas.
"Some are using it for delivery services," he said. "We don't advertise that, and it's probably not the best use for it anyway."
To use a BlueLA car, members must pay a $5 monthly fee. The costs are 20 cents per minute, with a minimum charge for 15 minutes. Jones says Blink is looking at offering weekly rentals in the future.
Sure, there are still plenty of kinks to iron out. Sweeney said his agency has fielded complaints about the BlueLA app and with the cleanliness of vehicles.
"With the Service Level Agreement in place with the newly executed amendment, we can monitor these issues more closely to minimize such complaints," he said.
Jones added that the company was also having issues with vandalism to their charging stations.
On Twitter, people have taken issue with the availability and condition of the vehicles in recent months.
Still, the deployment of more BlueLA electric cars comes at a time L.A. wants more Metro riders and residents want improved pedestrian and bicycle safety. And then there are residents who already have cars who now have to fight for street spaces with these cars and their dedicated chargers.
Rather than promoting more car ownership, however, BlueLA's mission from the beginning has been to meet the needs of car-less residents and to supplement the growing Metro bus, rail and bikeshare systems.
The Blink chargers aren't compatible for other EV drivers who might street-park in these areas, something that could increasingly be a problem as more low-income Angelenos are encouraged to take advantage of city, state and federal incentives for electric cars.
Jones says Blink is evaluating whether to expand into other L.A. neighborhoods, as well as surrounding cities in L.A. county and other U.S. regions. It's also looking to self-fund those outside initiatives.
But that's not the plan right now.
"Let's perfect it right now, making the model sustainable," Jones said. "When you talk to anyone using the car sharing model, utilization drives sustainability."
What if you could use the same transit pass to access a bike, scooter, car, train or bus?

L.A. Metro is rolling out a program that will allow users to do just that in South LA starting next summer. The pilot includes a "mobility wallet," an integration with TAP (transit access pass) that enables riders to use the same card to access multiple mobility options in the area.
The pilot — the first to put a "universal basic mobility" (UBM) approach into practice in the city — is being rolled out with the help of the L.A. Department of Transportation (LA DOT), Uber Transit, TAP, BlueLA and Curb Mobility.
L.A. Metro announced the news at a workshop at this year's CoMotion LA conference on technology and transportation. .
The pilot is one of the projects funded through a $7 million grant from the California Air Resources Board and will focus on an area roughly bounded by Crenshaw and Alameda and Florence and the 10 in South LA.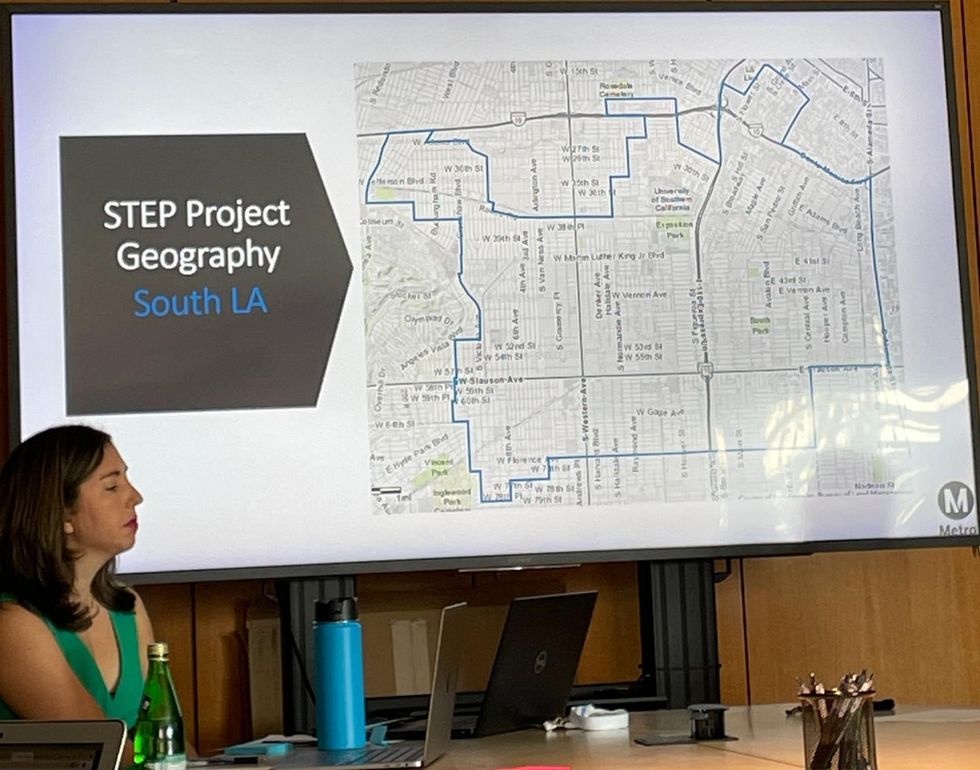 The hope is that offering multi-modal transportation through a single portal will increase transportation equity for some of L.A.'s most vulnerable populations.
"We know that from our community engagement, from our rider surveys, that people sometimes need more flexible services. Sometimes a bus or train is not close enough to where they live or is not fast enough to get them where they need to go to access opportunities," said Avital Shavit, senior manager at Metro's Office of Extraordinary Innovation.
Universal Basic Mobility represents a shift in thinking about transportation — from an amenity to a basic human right.
"Without access to transportation, you can't get a job, keep the job, have access to basic needs for basically a meaningful quality of life," said LA DOT Environmental Affairs Officer Shirin Sadrpour.
Many low-income Metro riders are "unbanked" and "untech-ed," Shavit said. The Mobility Wallet would integrate multiple mobility options — including rideshare, bikeshare, scooters, transit pass and car share — into one payment system on TAP. According to studies, 80% of Metro users have smartphones. The program will purchase smartphones and data plans for the 20% of transit users who don't.
"The emphasis is on outreach and teaching people and meeting them where they are," said Shavit.
Metro is planning to pilot the program with 2,000 eligible users over the course of one year. At the same time, Metro is pushing to double enrollment in its low-fare pass (LIFE) program before it resumes collecting fares in 2022. The agency hopes to piggyback on that outreach effort to reach potential participants for its UBM pilot.
Public transit has traditionally had a "complex relationship" with private sector companies like Uber and Lyft. But through the UBM pilot, Metro hopes it can build a better model for public-private partnership for transportation.
The city already partners with Uber Transit to provide paratransit services for L.A. and also provides free "rescue rides" or coupon codes for a free ride when L.A. buses break down.
Curb Mobility offers hardware and software solutions for the taxi andor ride-hailing industries.
The pilot is set to launch next summer with a beta test phase in the spring. Outreach efforts will begin December 5 at CicLAvia in South L.A.
From Your Site Articles
Related Articles Around the Web