curb mobility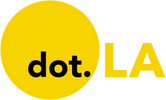 Get in the KNOW  
  on LA Startups & Tech  
X
curb mobility
What if you could use the same transit pass to access a bike, scooter, car, train or bus?

L.A. Metro is rolling out a program that will allow users to do just that in South LA starting next summer. The pilot includes a "mobility wallet," an integration with TAP (transit access pass) that enables riders to use the same card to access multiple mobility options in the area.
The pilot — the first to put a "universal basic mobility" (UBM) approach into practice in the city — is being rolled out with the help of the L.A. Department of Transportation (LA DOT), Uber Transit, TAP, BlueLA and Curb Mobility.
L.A. Metro announced the news at a workshop at this year's CoMotion LA conference on technology and transportation. .
The pilot is one of the projects funded through a $7 million grant from the California Air Resources Board and will focus on an area roughly bounded by Crenshaw and Alameda and Florence and the 10 in South LA.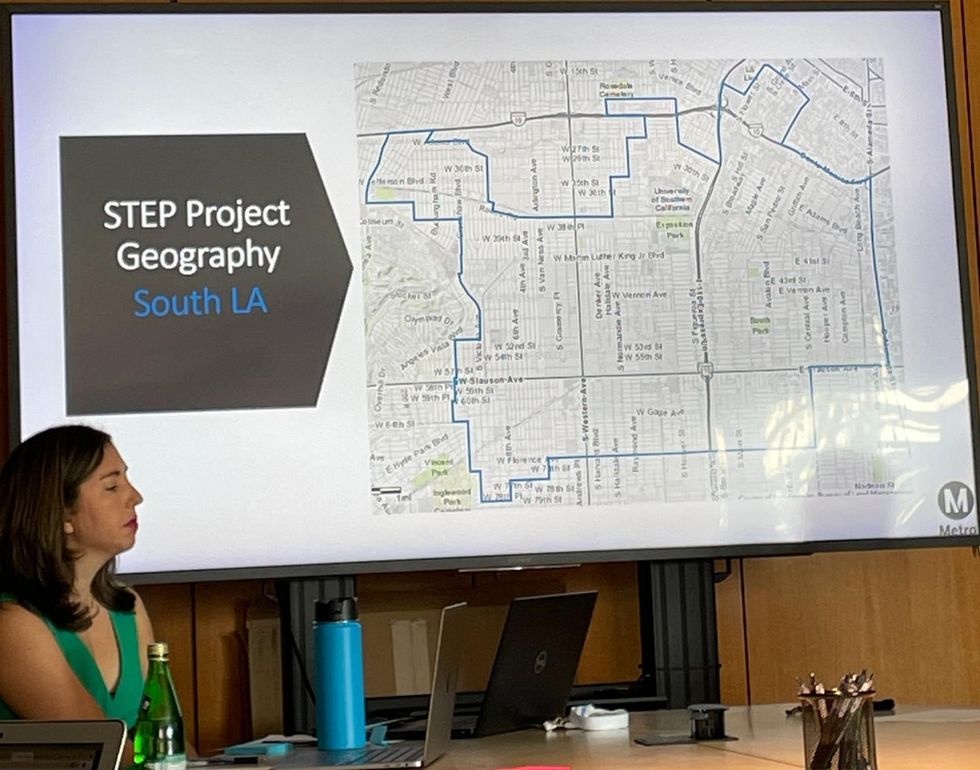 The hope is that offering multi-modal transportation through a single portal will increase transportation equity for some of L.A.'s most vulnerable populations.
"We know that from our community engagement, from our rider surveys, that people sometimes need more flexible services. Sometimes a bus or train is not close enough to where they live or is not fast enough to get them where they need to go to access opportunities," said Avital Shavit, senior manager at Metro's Office of Extraordinary Innovation.
Universal Basic Mobility represents a shift in thinking about transportation — from an amenity to a basic human right.
"Without access to transportation, you can't get a job, keep the job, have access to basic needs for basically a meaningful quality of life," said LA DOT Environmental Affairs Officer Shirin Sadrpour.
Many low-income Metro riders are "unbanked" and "untech-ed," Shavit said. The Mobility Wallet would integrate multiple mobility options — including rideshare, bikeshare, scooters, transit pass and car share — into one payment system on TAP. According to studies, 80% of Metro users have smartphones. The program will purchase smartphones and data plans for the 20% of transit users who don't.
"The emphasis is on outreach and teaching people and meeting them where they are," said Shavit.
Metro is planning to pilot the program with 2,000 eligible users over the course of one year. At the same time, Metro is pushing to double enrollment in its low-fare pass (LIFE) program before it resumes collecting fares in 2022. The agency hopes to piggyback on that outreach effort to reach potential participants for its UBM pilot.
Public transit has traditionally had a "complex relationship" with private sector companies like Uber and Lyft. But through the UBM pilot, Metro hopes it can build a better model for public-private partnership for transportation.
The city already partners with Uber Transit to provide paratransit services for L.A. and also provides free "rescue rides" or coupon codes for a free ride when L.A. buses break down.
Curb Mobility offers hardware and software solutions for the taxi andor ride-hailing industries.
The pilot is set to launch next summer with a beta test phase in the spring. Outreach efforts will begin December 5 at CicLAvia in South L.A.