Influencers use all kinds of tricks to earn a living from their massive collection of fans, but YouTube and TikTok influencer Piper Rockelle knew she stumbled onto something special with a feature that her fans loved. She's now turned it into an app.

The 14-year-old was taking selfies in her bikini and posing in crop tops sipping on a Philz coffee for her 6.1 million TikTok and 8.3 million YouTube followers, blurring the images out, writing "rare" on them, then posting them to social media asking people to join her fan club.
"I was inspired to create this app because ever since I started posting my Rares, my followers really seemed to be engaged with them," Rockelle told dot.LA in an emailed statement.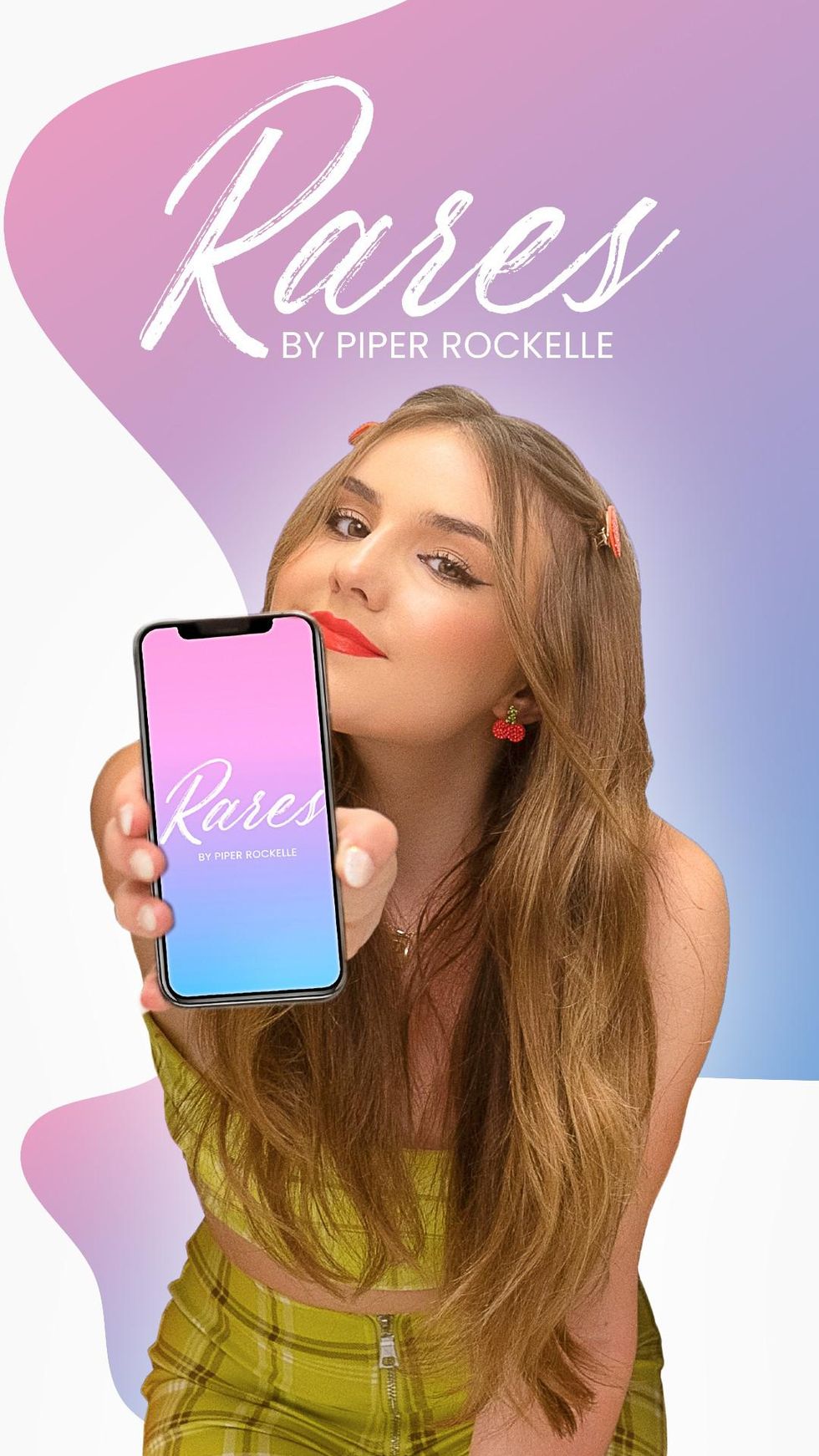 Influencer Piper Rockelle
The social media star hopes like many others to cash in on the creator economy. Last month she released a debut video for her song "Yesterday," but she's best known for her videos on the latest fashion trends as well as so-called challenges and pranks such as "last Youtuber to freeze wins."
The videos have garnered criticism for encouraging youth to engage in harmful and inappropriate behavior. In August, pop star Pink accused Rockelle's mother, who helps her set up shots, of exploiting her young daughter.

But as her social media fan base grew, she caught the eye of Koji founders Sean Thielen and Dmitry Shapiro.
The two launched Koji five months ago as a web-based platform to help social media influencers monetize their audiences, signing on 50,000 creators including Loren Gray, Randi Zuckerberg, and of course, Piper Rockelle.
The San Diego-based startup is a web-based app store that offers "mini-apps," a work-around from Apple store or Google Play, both of which have been accused of monopolistic practices. Last month, Apple made changes to its store after settling a lawsuit for $100 million brought by small app developers alleging that their pricing tiers and purchase offerings were monopolistic.
Rockelle's latest venture is akin to the unboxing phenomenon that YouTubers made popular. A "rare" is an image or video that can be unlocked via a password, through quiz questions or with money. The creators can add stickers, text or pixelation over the blurred out images through the app.

It launched this week on Koji's platform, which has garnered $16 million in venture funding, including backing from former Disney CEO Michael Eisner. The startup recently brought on Dreamworks' former head of global interactive Annie Morita as its chief operating officer. Morita most recently led Apple's expansion efforts in China.
"We want to bring that same innovation that app stores brought to the phone, we want to bring that to the creator economy," Shapiro said.
One of Koji's key features is its "Link in Bio" feature, a term borrowed from Instagram, which famously doesn't allow more than one link in user profiles, so companies like Linktree seized on the opportunity to create a work-around, allowing users to include multiple links through their site. Koji's "Link in Bio" similarly lets the platform's web applications connect to creators on TikTok, YouTube and other social media platforms.
Koji hosts over 100 apps, most of which let creators make money via donations or selling personalized video shout outs.
Any time a developer publishes an app on the Koji App Store, they can set the fees for other creators to use their app.
Rares' fee is 15%. When other creators use the app on their link in bios and make money from it, they keep 85% of the earnings. The remaining 15% is split between the developer and Koji.
Koji boasts that some of its creators have already made over $15k from the mini-apps on their link in bios.