Content is Still King: ViacomCBS Touts Paramount Plus' Sports, News and Entertainment
Sam Blake
Sam primarily covers entertainment and media for dot.LA. Previously he was Marjorie Deane Fellow at The Economist, where he wrote for the business and finance sections of the print edition. He has also worked at the XPRIZE Foundation, U.S. Government Accountability Office, KCRW, and MLB Advanced Media (now Disney Streaming Services). He holds an MBA from UCLA Anderson, an MPP from UCLA Luskin and a BA in History from University of Michigan. Email him at samblake@dot.LA and find him on Twitter @hisamblake
Feb 24 2021
ViacomCBS unveiled plans for its new Paramount Plus streaming service Wednesday, revealing a competitive price point and sharing hours' worth of details about the company's strategy to transition into the streaming era while maintaining a foothold in traditional TV and movies. The company also said it will honor a shortened time period for movies to show exclusively in theaters before they appear on Paramount Plus.

The new streamer's debut got off to an inauspicious start when a virtual presentation to investors was unexpectedly delayed by a half hour, yielding some ridicule from the Twittersphere.
"The inability to stream an event focused on your streaming pivot...is uh...woof," tweeted media analyst Matthew Ball, summarizing the general sentiment among bemused investors and reporters.
---
Paramount Plus
Once the dust settled and the constant refresh clicks could cease, a string of company executives and entertainers took to the screen via Paramount Studios in Hollywood to provide new details on Paramount Plus, which launches on March 5. The service will cost $4.99 per month with ads and $9.99 without. The higher tier will also include more content, including more live sports.
The subscription platform is a rebrand and expansion of CBS All Access, which came out in 2014. ViacomCBS president and chief executive officer Bob Bakish first laid out the business case by highlighting the service's sports and news offerings.
"Few other streaming services will offer live sports at this scale," he said, noting that the company will showcase over 1,000 events and matches per year, including NFL games, March Madness, The Masters golf tournament and the UEFA Champions League.
The service will also offer 24-hour live news coverage, including a "60 Minutes Plus" program and content from over 200 local affiliate stations.
Bakish then touted the service's vast TV offering, which he said will carry over 30,000 episodes from ViacomCBS' stable of brands including MTV, Nickelodeon, BET and Comedy Central.
"If you like reality TV, Paramount Plus is the place for you," said Bakish, invoking MTV's origination of the genre with "The Real World," which will get a Paramount Plus reboot. Bakish said the service will include over 5,000 reality TV episodes, and in 2021 will launch a new reality series each month.
Bakish said Paramount Plus will have over 7,000 episodes of kids' shows. The company plans to build out already successful franchises like "SpongeBob Squarepants," "Dora the Explorer" and "Rugrats.
Well known franchises will be getting new life on the service as well, including a reboot of "Frasier," a spinoff from the "Halo" video game and "Beavis and Butthead" movie.
Content is King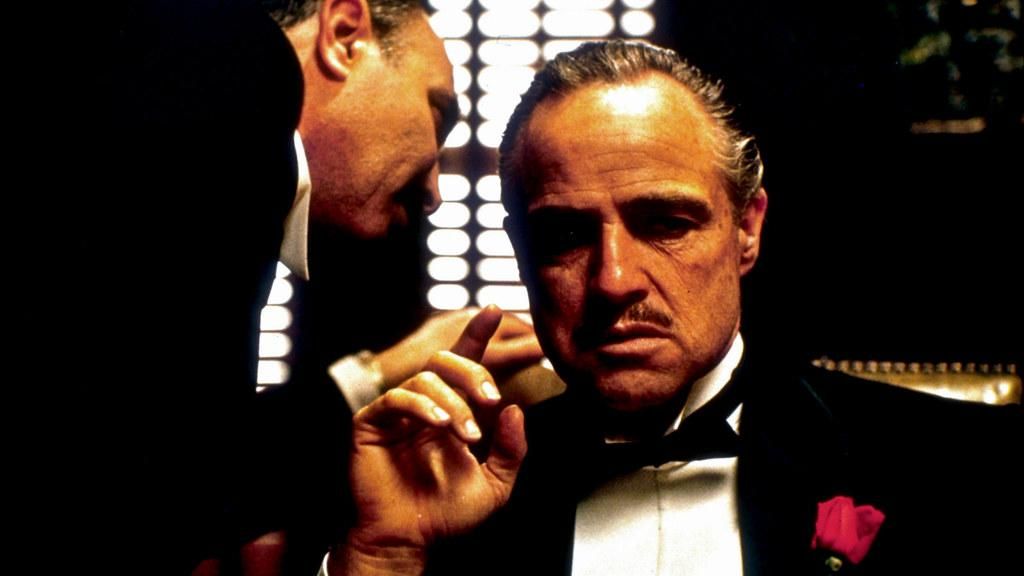 Paramount Plus will offer over 2,500 films, the company said, including "Forrest Gump," "Indiana Jones," "Clueless," "Anchorman" and "The Godfather."
Optimistic analysts at Goldman Sachs pointed out in a note last month that Paramount Plus's expansive TV offering could be an important differentiator in the scorching hot streaming wars, which has seen a flurry of entrants over the last 18 months and now includes at least 10 viable subscription services on offer.

Paramount Plus' 30,000 episodes will dwarf the 8,000 available on HBO Max and 7,500 on Disney Plus, the analysts wrote.
Given that Paramount was one of the original Hollywood studios, it's only fitting that the service will have over 2,500 films, the company said. These will include a vast selection from both Paramount Pictures and Miramax Films, including "Forrest Gump," "Indiana Jones," "Clueless," "Anchorman" and "The Godfather."
Some yet-to-be-made films will debut exclusively on the service following a relatively short 30-45 day theatrical run, Bakish said. In the coming year these will include "A Quiet Place Part II" and "Mission: Impossible 7."
"I like that they're going to do shorter exclusive windows in theatrical but not eliminating them entirely, like AT&T did with HBO Max," said Laura Martin, media analyst at investment firm Needham.
ViacomCBS also owns ad-supported Pluto TV, which grew its global monthly active users by 80% year-over-year to 43 million, the company reported Wednesday. Bakish said the free service is poised to become a $1 billion line of business and also has potential to funnel users to its new paid service, Paramount Plus.
Some analysts are pessimistic about the new service's chances, however. Brandon Nispel, an equity analyst at KeyBanc Capital Markets, penned a note earlier this month suggesting that investors sell their ViacomCBS stock.
"We believe streaming only works if global scale can be achieved, like ~100M subs," he wrote.
ViacomCBS reported on Wednesday that across its current slate of streaming platforms – CBS All Access, Showtime OTT and BET Plus – it has nearly 30 million subscribers. The company said it expects it will reach between 65 and 75 million total subscribers by 2024.
For comparison, Disney Plus has about 95 million and Netflix about 200 million.
A Streaming War Combatant and Arms Dealer
ViacomCBS' pivot from a legacy media company toward a streaming focus isn't without precedent. That playbook has worked well for Disney, whose stock has reached record highs despite most of its business lines being decimated by the pandemic.
But replicating Disney won't be easy. For one, Paramount doesn't have the brand recognition or global distribution to rival that of the House of Mouse, Nispel wrote.
Nor will it help that Paramount Plus is a bit late to the game, as ViacomCBS has been relatively slow to pivot away from its "arms dealer" strategy of supplying content to other streaming companies. Last year the company made almost a quarter of its money from content licensing, according to Bloomberg.
"Every major streaming service has had a monster hit from one of our studios," said Bakish Wednesday. "If we direct that same great content engine back to our own streaming service...we can be successful, and that's exactly what we're setting out to do."
But the tone struck Wednesday by chairman Shari Redstone indicated that although ViacomCBS' streaming ambitions are growing, the company won't be quick to leave traditional media behind.
"We're not about only linear or only streaming; we're about both linear and streaming," she said. "The industry is transitioning but for consumers it's happening at different paces and in different places."
Martin likes that strategy, which she sees as a more sensible approach than Disney's abrupt pivot to streaming.
"There's so much money in linear, so it's better to try to maximize the income from all sources," she said. "This is a better business path compared to Disney, which is all-in on streaming."
Although, in the near term at least, ViacomCBS will be straddling past and present amid the ongoing transition from cable and linear TV to on-demand streaming – which has been happening faster among younger audiences – Redstone underscored that the strategy for ViacomCBS is the same as it's ever been.
"We are a pure-play content company," she told investors, pointing them to her late father's immortal adage: "Content is King."
From Your Site Articles
Related Articles Around the Web
Sam Blake
Sam primarily covers entertainment and media for dot.LA. Previously he was Marjorie Deane Fellow at The Economist, where he wrote for the business and finance sections of the print edition. He has also worked at the XPRIZE Foundation, U.S. Government Accountability Office, KCRW, and MLB Advanced Media (now Disney Streaming Services). He holds an MBA from UCLA Anderson, an MPP from UCLA Luskin and a BA in History from University of Michigan. Email him at samblake@dot.LA and find him on Twitter @hisamblake
https://twitter.com/hisamblake
samblake@dot.la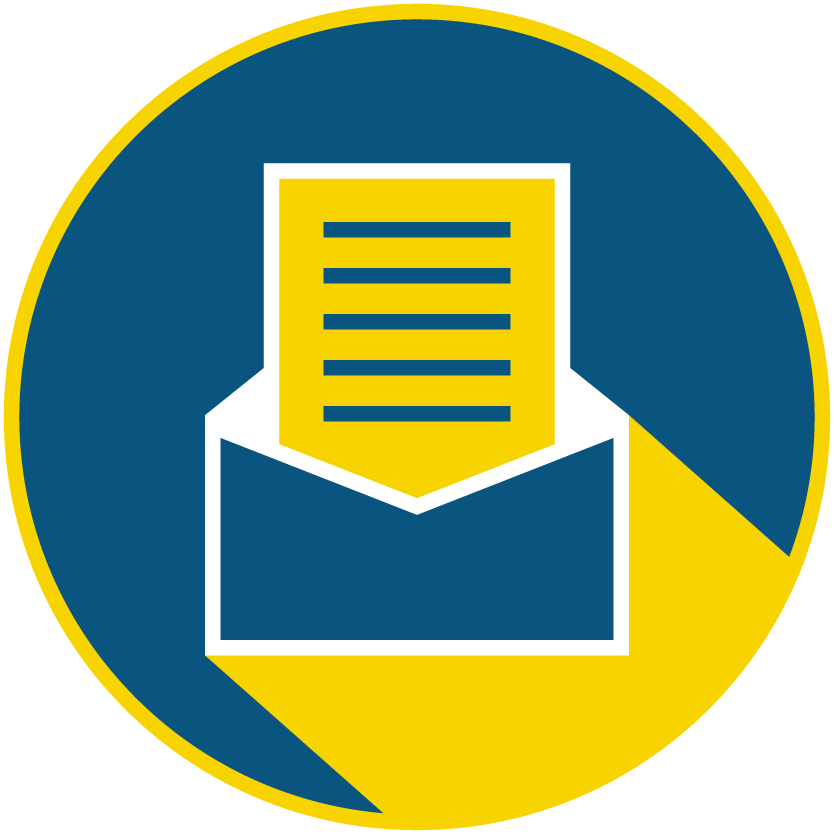 Subscribe to our newsletter to catch every headline.
Ara Katz, a serial entrepreneur and founder of probiotic company Seed tops our list. Katz found a niche in a multi-billion dollar industry, but she acknowledges that this past year has been especially tough for women, as the pandemic forced millions to drop out of the workforce.

"It is not lost on me what a privilege it is to be building a company as a female founder and mother given how impactful the pandemic and the past year has been on women and mothers in the workforce," said Katz. "My best advice to founders is to build with abandon — it is contagious, amplifying and makes it all meaningful."
Nationally, female-founded or co-founded companies earned less than 3% of all venture capital in 2020, according to data from Pitchbook. Although women founders say they still face issues of sexism and encounter more obstacles than their male counterparts, there are signs of improvement. In the first quarter of this year, women entrepreneurs reeled in $9.8 billion in capital investment nationally – an all-time high in quarterly investments over the past 12 years.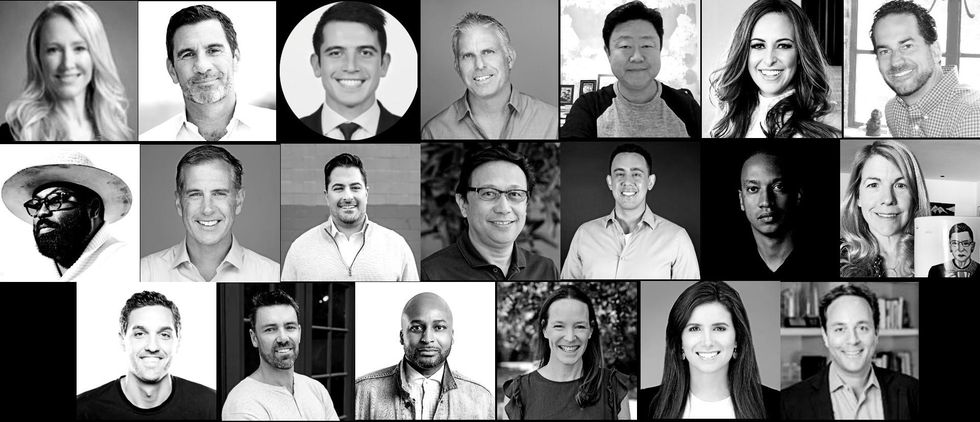 We asked L.A.'s top VCs to tell us which female founders they have their eyes on as part of our Q1 sentiment survey.
In Los Angeles, Long Beach and Santa Ana, $544 million was poured into female founded startups alone over that time.

Therese Tucker, founder of fintech company BlackLine, which also made our list, said that it's important for women to find people who believe in them as they build their companies.
"Don't be intimidated by condescension," Tucker said, "Look for people you can actually partner with who 'get' your business."
And just as importantly, founder of health platform Kensho, Krista Berlincourt, said stay true to who you are.
"It is not easy. And you'll be surrounded by men, so just find the people who get you and your vision, hold onto them tight, and go for it. Then remember that soft is strong. You don't have to 'crush it' to be successful," she said. "Be you. Be flexible. Soften. Grow. That's the only thing that has ever worked," Berlincourt added.
Here's the complete list: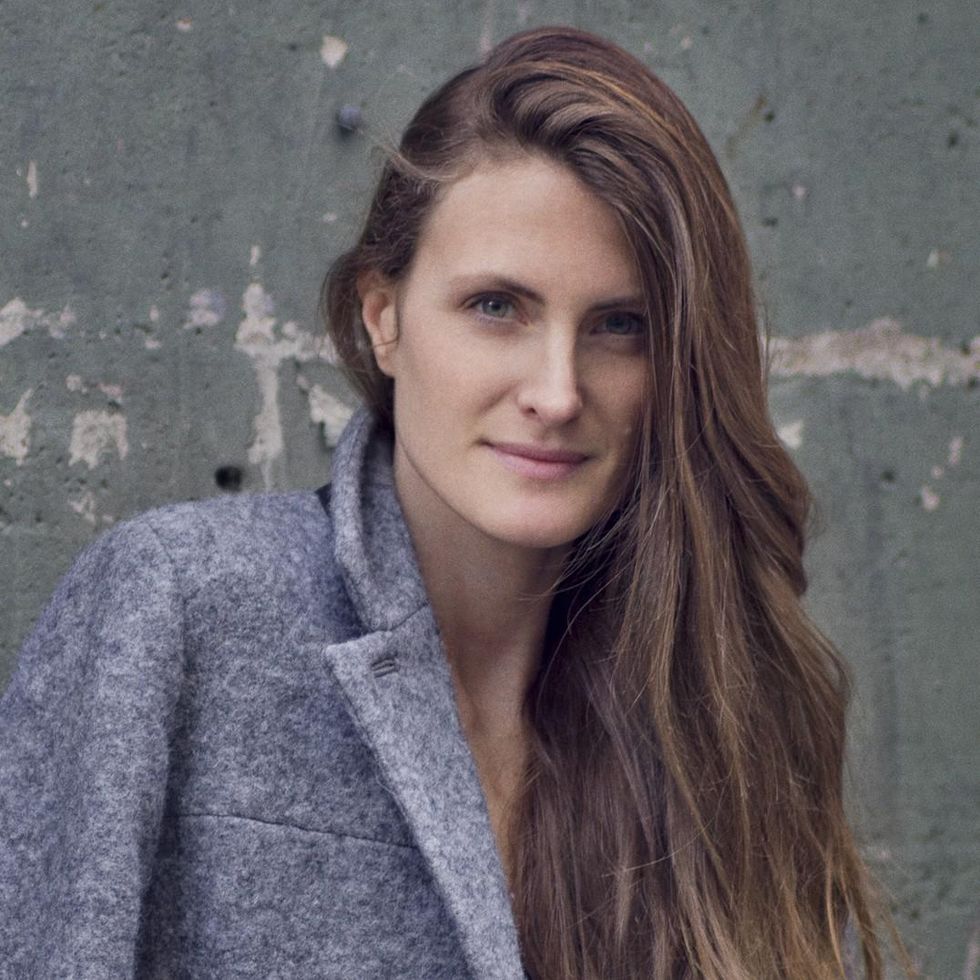 Ara Katz, Seed
Ara Katz
Ara Katz is the co-founder and co-CEO of Seed, a Venice-based probiotic company designed to improve health and digestion. Katz's experience as a breastfeeding mother led her to explore the importance of microbes and their impact on bodily health. Among other leading roles, Katz was co-founder and CMO of ecommerce marketplace Spring, which was sold to ShopRunner in 2018. She was also on the founding team of Beach Mint, an e-commerce company for fashion and lifestyle brands.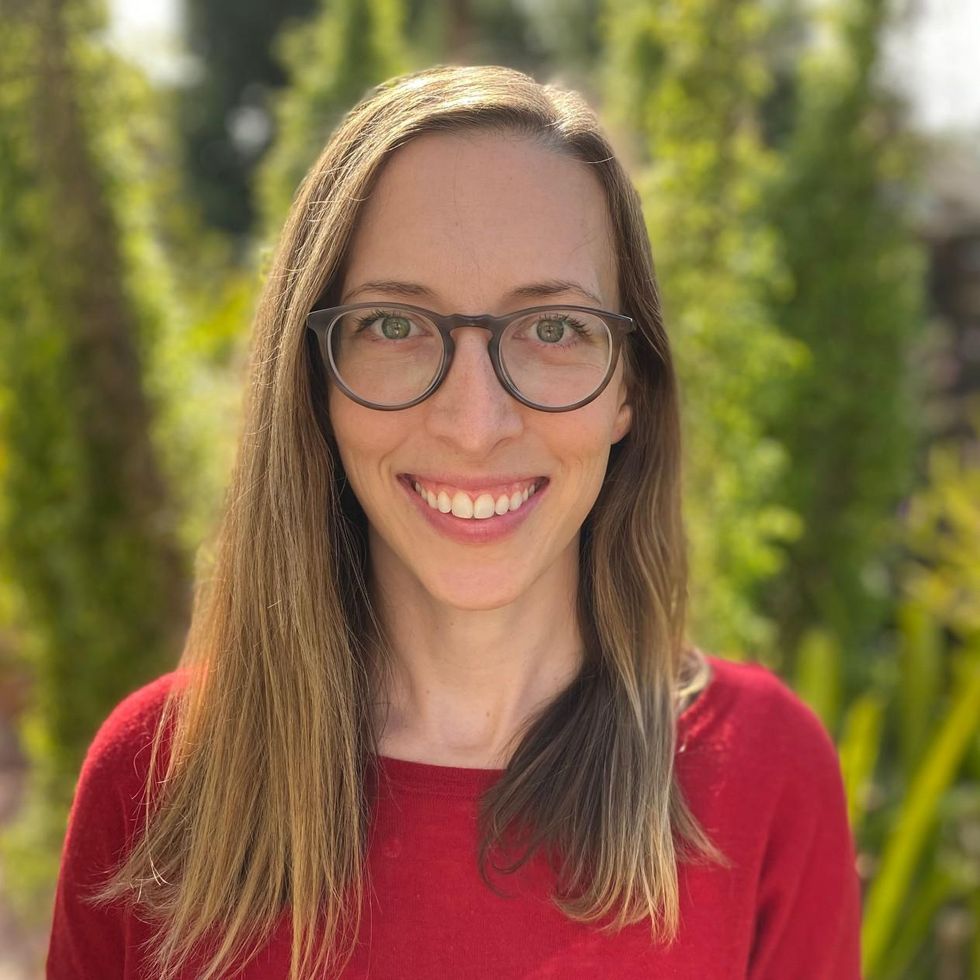 Claire Schmidt, AllVoices
Claire Schmidt
Claire Schmidt aims to empower workers through AllVoices, an anonymous reporting and management platform, which allows employees to report issues in the workplace. The LA-based company has raised a total of $4.1 million with investments by Crosscut, Greycroft, Halogen Ventures and dot.LA founder Spencer Rascoff. Inspired by the the MeToo movement, the platform lets employees alert management to problems like discrimination, harrasment, or work bias. Prior to roles at AllVoices, Schmidt was vice president of technology and innovation at Fox properties and senior director of giving at Thrive Market, an e-commerce platform for organic products.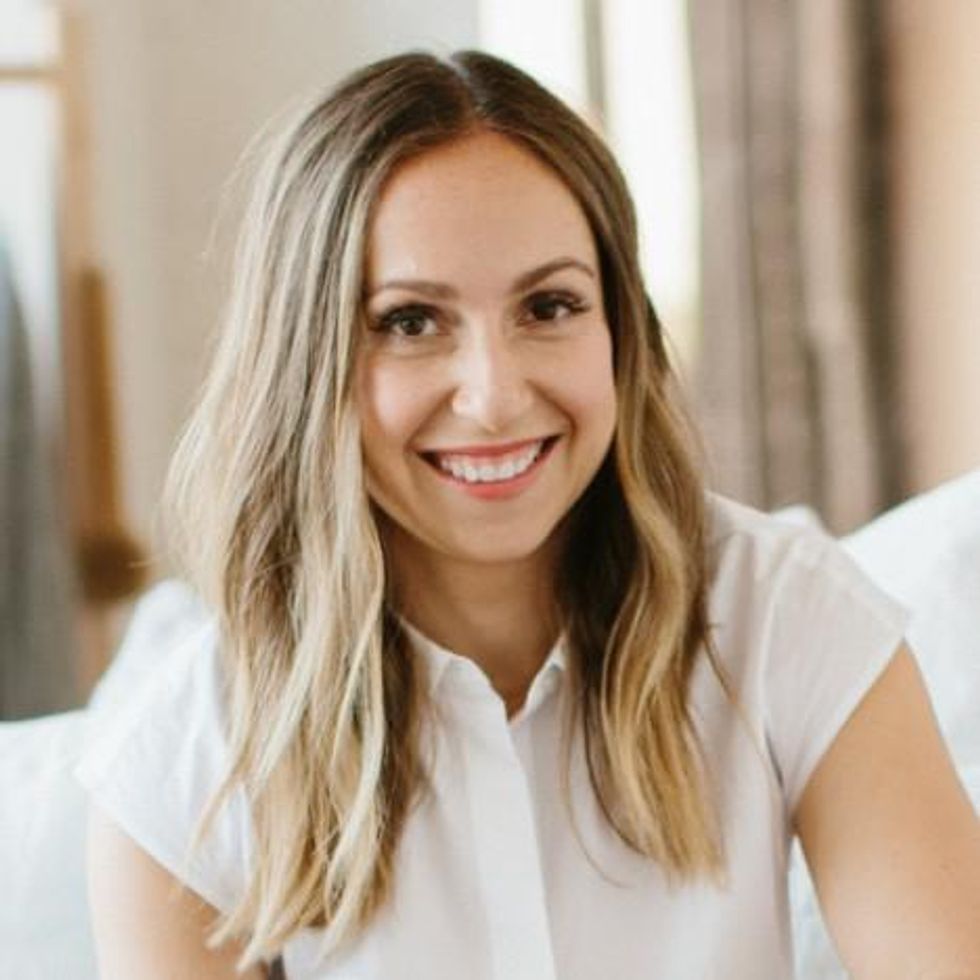 Ariel Kaye, Parachute
Ariel Kaye used her design and brand background to launch Parachute in 2014. Parachute is a direct-to-consumer bedding brand based in Culver City. The startup has raised over $47 million in funding to date with investments by H.I.G Capital, Jaws Ventures and Brilliant Ventures. The brand avoids chemicals and synthetics in their products putting an emphasis on sustainability.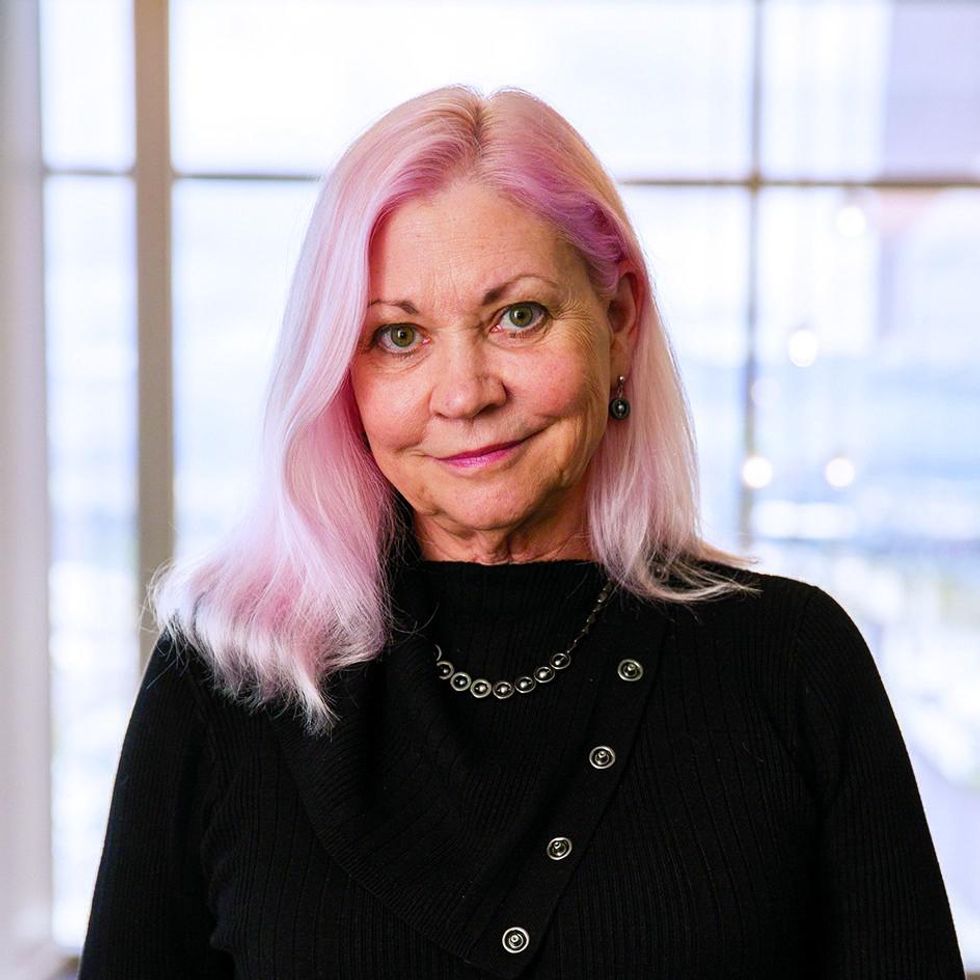 Therese Tucker, BlackLine
Therese Tucker is the founder and executive chair of BlackLine, an LA-based platform for accountants that takes on repetitive or complicated tasks. BlackLine pulled in nearly $352 million in revenues in 2020, and expects to grow that to at least $410 million this year. Ranked among Fortune's '50 fastest growing' women led companies in 2016, the company also received first place in G2's "Best Finance Products of 2021" ranking.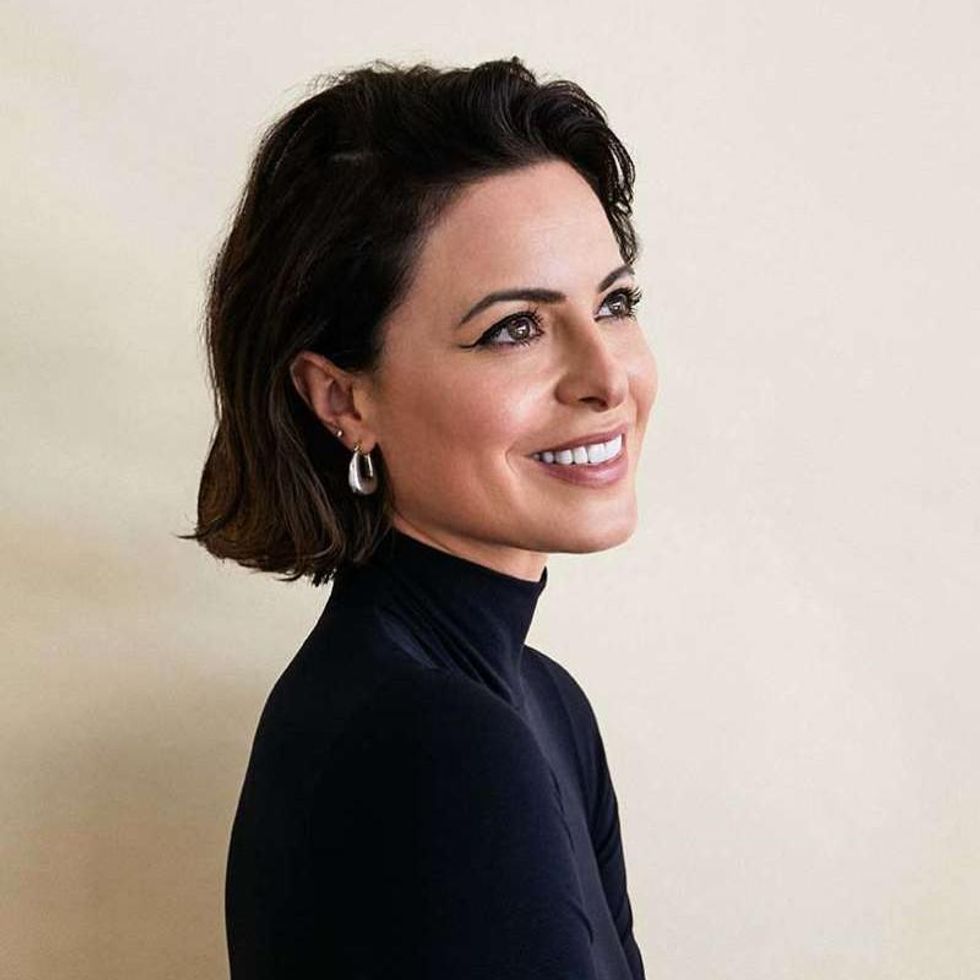 Sophia Amoruso, Nasty Gal
Southern California native Sophia Amoruso is the founder and former owner of Nasty Gal, a multi-million dollar clothing store originally started on eBay. Nasty Gal was sold at a value of $20 million, including $15 million in debt, to BooHo in 2017. Amoruso's newest project is an eight-week entrepreneurship course called Business Class, which aims to help female business leaders begin or grow their small businesses. The New York Times bestseller author of#GIRLBOSS, she detailed her entrepreneurial story that was later made into a Netflix series.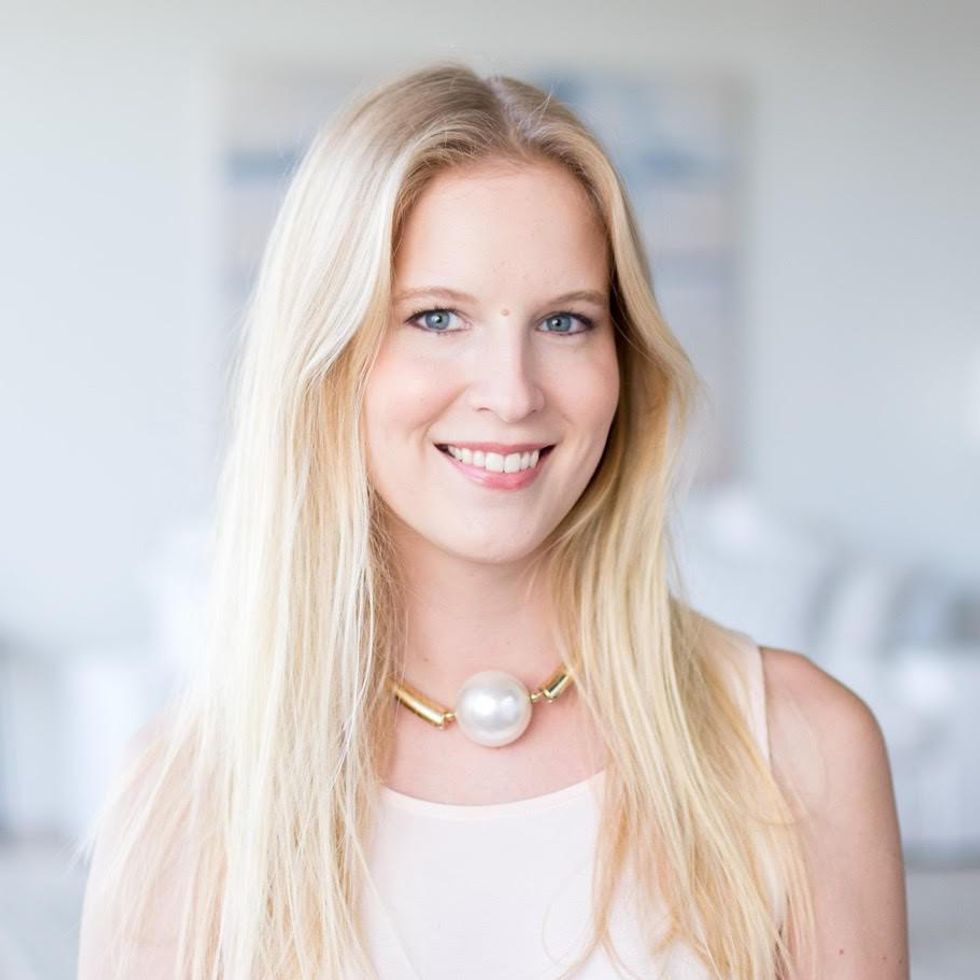 Madeline Fraser, Gemist
Madeline Fraser is the CEO and founder of Gemist, a mobile app that allows users to design a ring and try it on at home before they buy. Fraser used her experience in growing tech-startups to create one of her own. The sustainable jewelry brand raised $1 million in funding in its first seed round in 2019 and last year was backed by De Beers Group Ventures, Hawke Ventures and Monique Woodward last year for an undisclosed amount.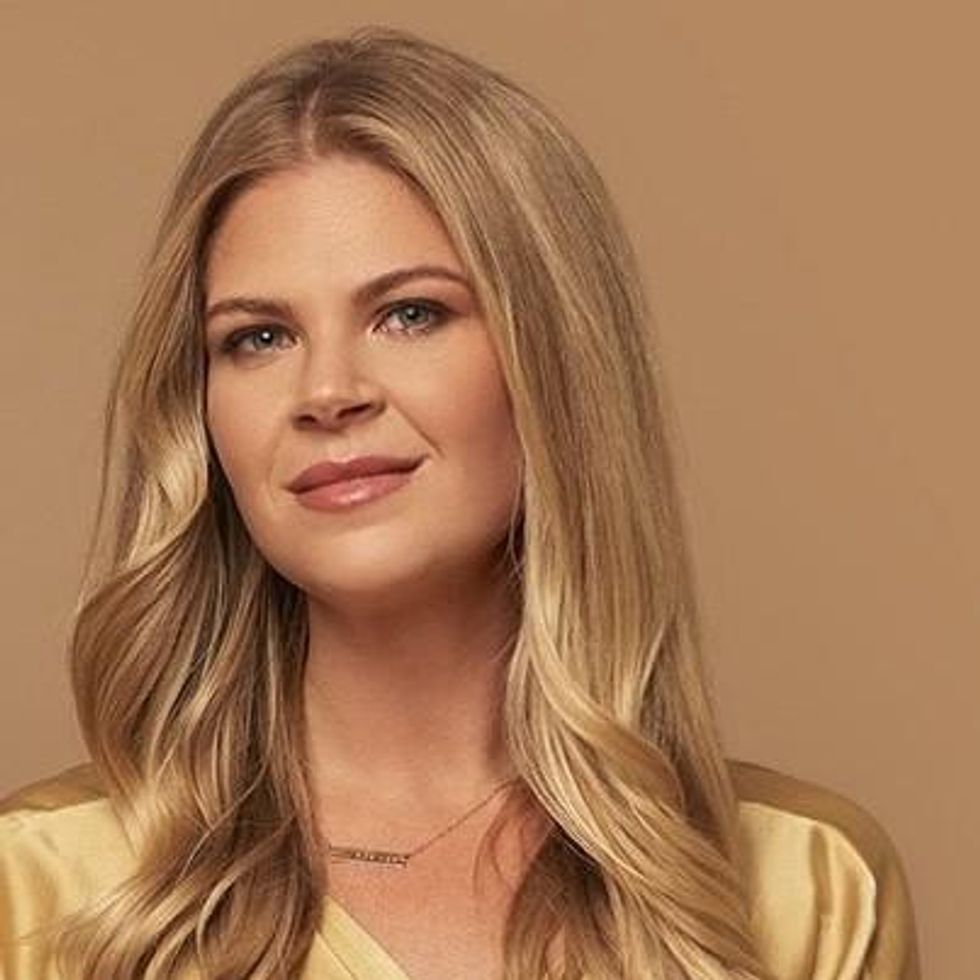 Krista Berlincourt, Kensho
Berlincourt is the CEO and co-founder of Kensho, an Los Angeles-based health platform and guide to natural medicine. Kensho provides users with specialized wellness services from surfing to acupuncture. The company has raised $1.3 million and is backed by top investors like CrossCut Ventures, Female Founders Fund and Evolve Ventures. Prior to creating her own company, Berlincourt worked in public relations at venture-backed Simple.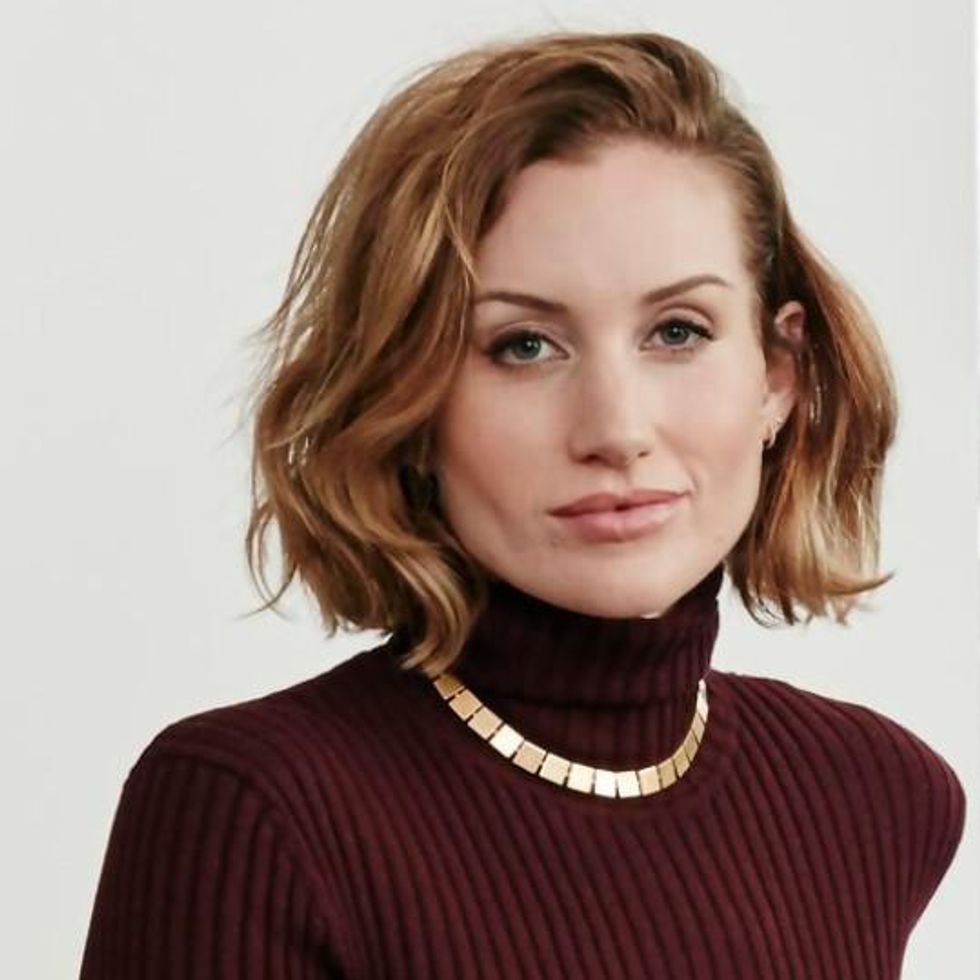 Katherine Power, Who What Wear
Katherine Power co-founded Who What Wear 15 years ago out of frustration with a fashion industry that was often out of reach for many. The brand focuses on providing affordable and size-inclusive fashion. She is now CEO of Clique Media Group, a parent company that oversees Who What Wear and other consumer brands. As of 2017, Clique Media Group raised over $15 million in funding with investments by Amazon, Greycroft and e.ventures. Power was also listed in Fortune's 40 under 40 in 2016.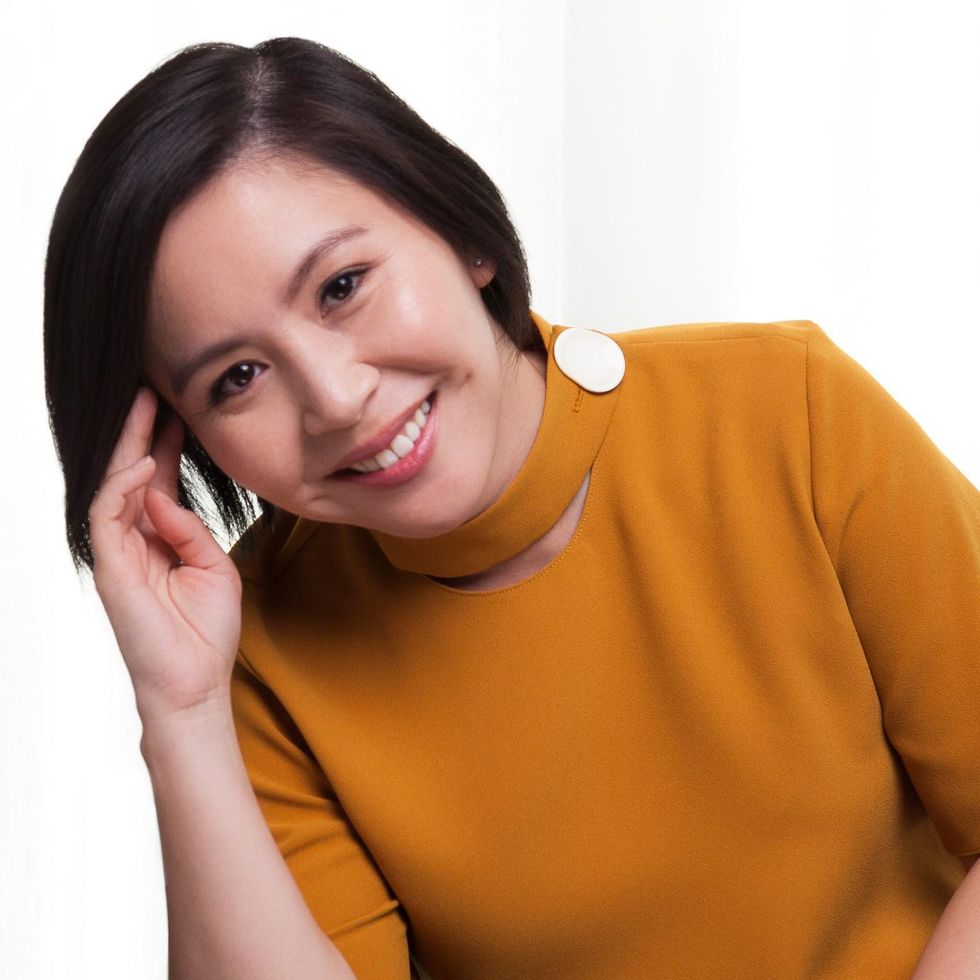 Cat Chen, Skylar
Cat Chen is the founder and CEO of Skylar, a fragrance and body care brand. Chen developed a hypo-allergenic and cruelty free fragrance after being dismayed by the lack of clean ingredients in high-priced perfumes. The company founded in 2017 has raised a total of $11 million backed by Amplify, FirstMark Capital and GingerBread Capital. Prior to Skylar, Chen was was an executive of operations at The Honest Company, where she helped grow the company to $300 million of revenue in her four years there.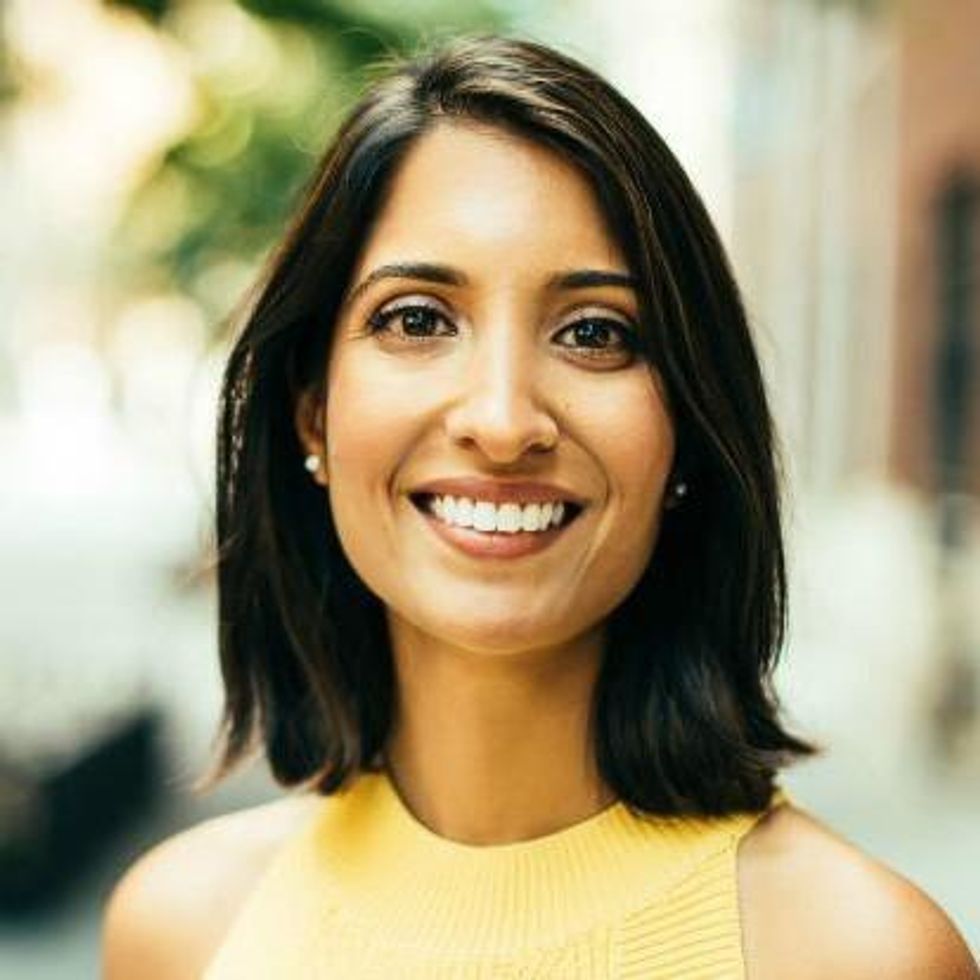 Shivani Siroya, Tala
The founder and CEO of Tala, a Santa Monica-based consumer credit smartphone app, Shivani Siroya created the company to assist people in underrepresented markets. Tala uses advanced data science to provide personalized financial services, such as disbursing loans to people with no formal credit history. The startup has raised over $217 million in funding by top investors, and has since been mentioned in TedTalks, Wall Street Journal and Financial Times. Siroya's company is valued at an estimated $750 million dollars as of 2019, and was deemed one of the top FinTech companies in the world by Forbes.
Lead image by Ian Hurley.

Hanna Chea
Hanna Chea is an editorial intern at dot.LA.
The virtual influencer Miquela Sousa, aka Lil Miquela, whose rise has garnered equal parts uproar and admiration, continued her foray into NFTs on Wednesday with part two of a five-part series that promises to "tell a special story over time."
Brud, the L.A. startup behind Miquela and a handful of other characters with fully fledged digital identities across social media, is doing the free drop to hype up their superstar avatar and expand her narrative. An announcement from the company said the underlying artwork, called "Unseen by eyes but forged in stone," can exist as a standalone piece or as part of a collection that will roll out over the next several months.
Brud appears to be gamifying the collection of tokens to unlock a unique, surprise reward.
"This NFT is part of a larger series featuring Miquela," the company wrote in a Google doc linked in Miquela's tweet announcing the drop. "Each NFT in this series serves as a piece to a larger puzzle. Each piece will work together to tell a special story over time. The only way to access the story before anyone else is to own each NFT and connect them together along the way."
New NFT drops NOW! First 1500 people to reply to THIS TWEET with their wallet address will BE BLESSED and the FULL… https://t.co/7XZdblfZbd

— lilmiquela (@lilmiquela)1617814863.0

Users could claim one of the available 1,500 NFTs by replying to Lil Miquela's tweet with the address to their crypto wallet.
Brud, valued at $144 million, said it will deliver the tokens within 24 hours. Users had to agree to let the company contact them in the future for marketing purposes.
Within three hours the post had received nearly 4,000 comments and been retweeted over 1,600 times.
Upon validation of users' addresses, Miquela's Twitter would post a response.
"Obsessed with u, there's 1481 left!"
"We're making history, TYYY!! there's 1377 left!"
"We're making history, TYYY!! there's 1203 left!"
And so on.
Since debuting on Instagram in 2016, Lil Miquela has picked up three million followers and sponsorship deals from the likes of Supreme and Barney's. Her curated digital identity ostensibly makes her less of a risk than human influencers for brands.
Last year, the digital teenager was estimated to have earned more than $12 million. She's repped by CAA, alongside many real celebrities, and has appeared on a billboard in Times Square.
In November, Brud released her first NFT, tied to a digital artwork entitled "Rebirth of Venus" that sold via SuperRare for 159.5 Ether. At the time, that was worth about $82,000; Ether's value has since nearly quadrupled. The winning bidder of that token appears to be linked to crypto investment fund Divergence Ventures, based on the link in the buyer's SuperRare profile.

It has been a common refrain as NFTs have gone mainstream: the investor behind last month's headline-grabbing $69 million NFT tied to a digital artwork by Beeple also had a financial interest in propping up the legitimacy of cryptocurrency.
The latest Miquela offering is part of an ongoing spree of creative NFT offerings that provide buyers more than just a certificate of digital ownership tied to the blockchain. It also expands the storyline of a 19-year-old who blurs the lines between fantasy and reality as a racially ambiguous, socially conscious teenager.
From Your Site Articles
Related Articles Around the Web
Sam Blake
Sam primarily covers entertainment and media for dot.LA. Previously he was Marjorie Deane Fellow at The Economist, where he wrote for the business and finance sections of the print edition. He has also worked at the XPRIZE Foundation, U.S. Government Accountability Office, KCRW, and MLB Advanced Media (now Disney Streaming Services). He holds an MBA from UCLA Anderson, an MPP from UCLA Luskin and a BA in History from University of Michigan. Email him at samblake@dot.LA and find him on Twitter @hisamblake
https://twitter.com/hisamblake
samblake@dot.la