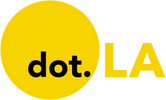 Get in the KNOW  
  on LA Startups & Tech  
X
Samson Amore
Samson Amore is a reporter for dot.LA. He previously covered technology and entertainment for TheWrap and reported on the SoCal startup scene for the Los Angeles Business Journal. Send tips or pitches to samsonamore@dot.la and find him on Twitter at @Samsonamore. Pronouns: he/him
Digital storage company OpenDrives is planning a move into the lucrative world of esports and gaming and has hired former Activision Blizzard post production lead André Rievers to help lead the effort.

OpenDrives is a backend storage provider for some of Hollywood's biggest studios including WarnerMedia, Disney, NBCUniversal, Dreamworks, Paramount, Netflix and the Los Angeles Kings hockey team.
And it already has three hot names in gaming – Santa Monica-based Riot Games, Culver City-based esports team 100 Thieves and "Fortnite" maker Epic Games – as clients. OpenDrives raised $20 million in January.
---
OpenDrives' product is a physical drive enabled with software that lets production editors avoid the time consuming process of compressing and decompressing video files. That's especially valuable in increasingly collaborative workflows that require rendering and sharing large files extremely fast.
Rievers was named as vice president of operations, a role that will let him put these tools in the hands of editors producing live esports events, something he knows well.
"The pain point for us is really the storage not being able to handle the content, or not being able to provide the content fast enough, or at full resolution for the editor," Rievers explained. "It's not allowing the editor or the producer to focus on their creativity. With OpenDrives, it's like the system is not even there."
Rievers spent nearly four years at Activision as head of post-production, managing a team of editors that quickly turned around footage for live events like the company's annual BlizzCon showcase and esports matches in the Overwatch and Call of Duty Leagues. Prior to that he was a post-production manager at Univision for four and a half years, and led live production on the 2014 World Cup in Brazil.
While producing these events, Rievers and his team quickly noticed that where the digital files were stored – and how quickly they could be accessed and edited – greatly impacted how the overall final product would look.
"As the end user, the last thing I want to have to worry about is what storage I'm working with, (and) the thing about open drives is that it's it's the best thing I've ever seen," Rievers said.
He joked that he tried many times to push OpenDrives' network-attached software's limits as a customer, and was impressed by how well it worked under pressure.
"Every chance I had to test or to demo OpenDrives, I did my absolute best to try to break it and fight it," Rivers said. "If it wasn't me, it was one of my editors… and nobody could break it."
OpenDrives chief operations officer Sean Lee.
Rievers argued that he was interested in the OpenDrives software not just because it was fast, but because when he used it he actually almost forgot it was there, but it did the heavy lifting in the background for his team as they rapidly edited, produced and shipped dense video files.
OpenDrives chief operations officer Sean Lee said OpenDrives wants to run in the background without disrupting the workflow.
Lee spent years working at NBCUniversal production prior to joining OpenDrives.
Often he'd have a problem that'd need "to be fixed within the hour because I have a deadline to meet. If my storage isn't working, and I'm not having this good experience, I may have hundreds of VFX artists or editors just sitting around waiting for this thing to work."
Lee sees opportunity opening up as pandemic restrictions ease. The esports leagues will resume live broadcasts from around the world as they compete in real-time, meaning they might benefit from upgrading their storage.
"If storage is doing its job, you should not even know that it's there," Lee said.
Samson Amore
Samson Amore is a reporter for dot.LA. He previously covered technology and entertainment for TheWrap and reported on the SoCal startup scene for the Los Angeles Business Journal. Send tips or pitches to samsonamore@dot.la and find him on Twitter at @Samsonamore. Pronouns: he/him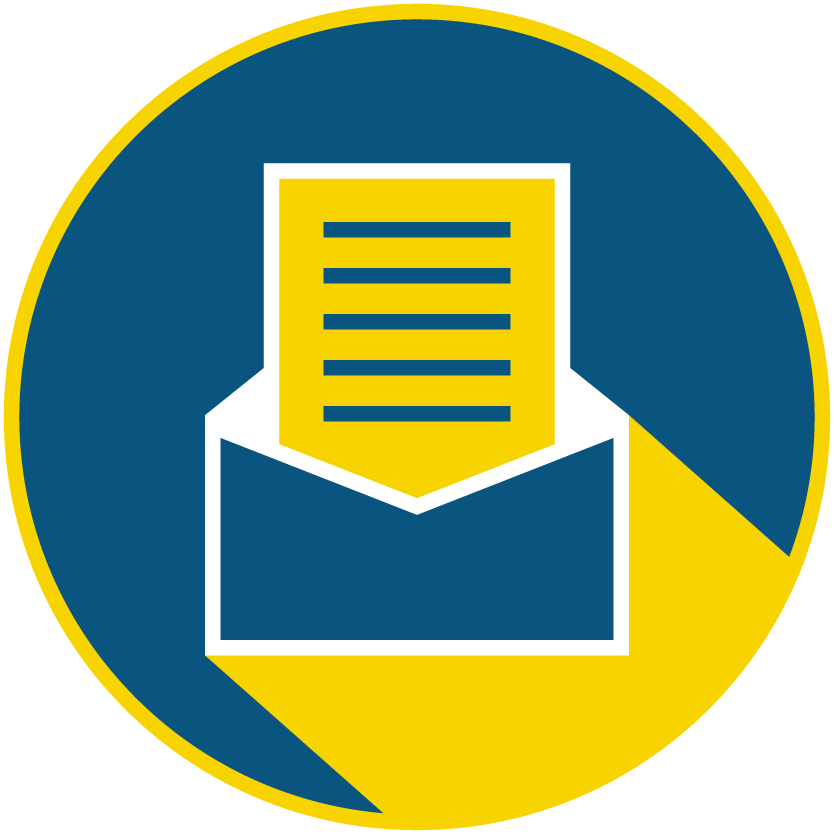 Subscribe to our newsletter to catch every headline.
Kristin Snyder
Kristin Snyder is an editorial intern for dot.la. She previously interned with Tiger Oak Media and led the arts section for UCLA's Daily Bruin.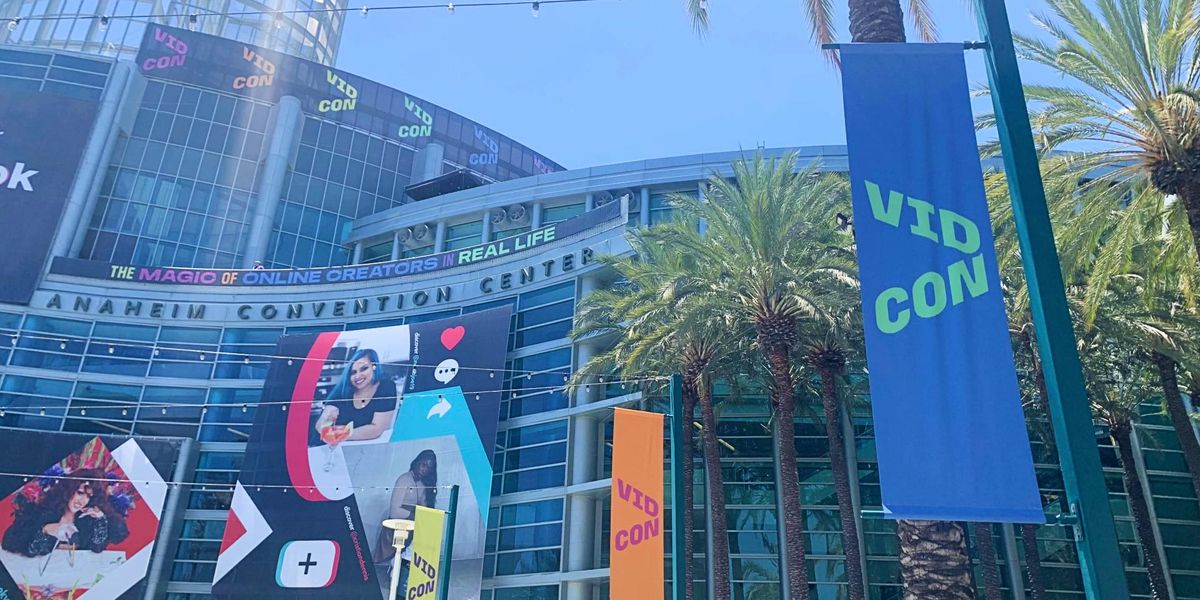 Photo by Kristin Snyder
The creator economy is the bedrock of this week's VidCon convention, which is drawing creators, companies, investors and fans alike to Anaheim to discuss the rapidly growing realm of digital content and entertainment.
To discuss how investors, in particular, are viewing the booming creator landscape, Thursday's "Betting Big on the Creator Economy" panel featured the likes of MaC Venture Capital partner Zhenni Liu, Investcorp managing director Anand Radhakrishnan, Team8 Fintech managing partner Yuval Tal and Paladin co-founder and CEO James Creech.
Liu said that her Los Angeles-based VC firm is paying closer attention to the influence that creators are having on how consumers spend their time and money. She cited the recent "healthy Coke" viral trend, in which people mix balsamic vinegar and seltzer water as a soda alternative, as an example—citing how the number of people who have viewed the original TikTok video that set off the craze surpasses the Coca-Cola TikTok account's number of followers.
This growing influence stems from the surging number of creators, Radhakrishnan said. With the pandemic forcing many to reconsider their career paths, he said people now view content creation as a legitimate professional route—quipping that these days, more children want to be YouTube stars than astronauts.
"As an older person, I thought this was the downfall of Western civilization," the Investcorp managing director said. "At the end of the day, I think it reflects that this is real—and as an investor, we're looking at ways to invest in the next great economies."
Creech said that the growing creator sector rests on three main pillars: content creation, audience growth and monetization. The constant evolution of creator platforms does present a challenge for investors, however, with Liu noting that more creators are looking to Web3 as an alternative to traditional outlets often offering a smaller slice of revenues.
"As a result, we're seeing creators who can't figure out how to build their audience, monetize and distribute," Liu said. "With Web3, this opens up a new opportunity. There's a lot of chaos, but chaos provides the opportunity for creators to rise up."
Additionally, the shift toward short-form content means that more investment dollars will be redirected away from longer-form shows and films, Tal observed. And even with an increasingly likely recession on the horizon—one that already appears to be hitting the creator economy, as well as the wider tech, startup and venture capital sectors—Tal and the other panelists remained optimistic about the creator economy's prospects moving forward.
"It is almost winter-agnostic," Tal said. "The shift [toward the creator economy] is so massive that no [economic] winter can slow it down."
Kristin Snyder
Kristin Snyder is an editorial intern for dot.la. She previously interned with Tiger Oak Media and led the arts section for UCLA's Daily Bruin.
Christian Hetrick
Christian Hetrick is dot.LA's Entertainment Tech Reporter. He was formerly a business reporter for the Philadelphia Inquirer and reported on New Jersey politics for the Observer and the Press of Atlantic City.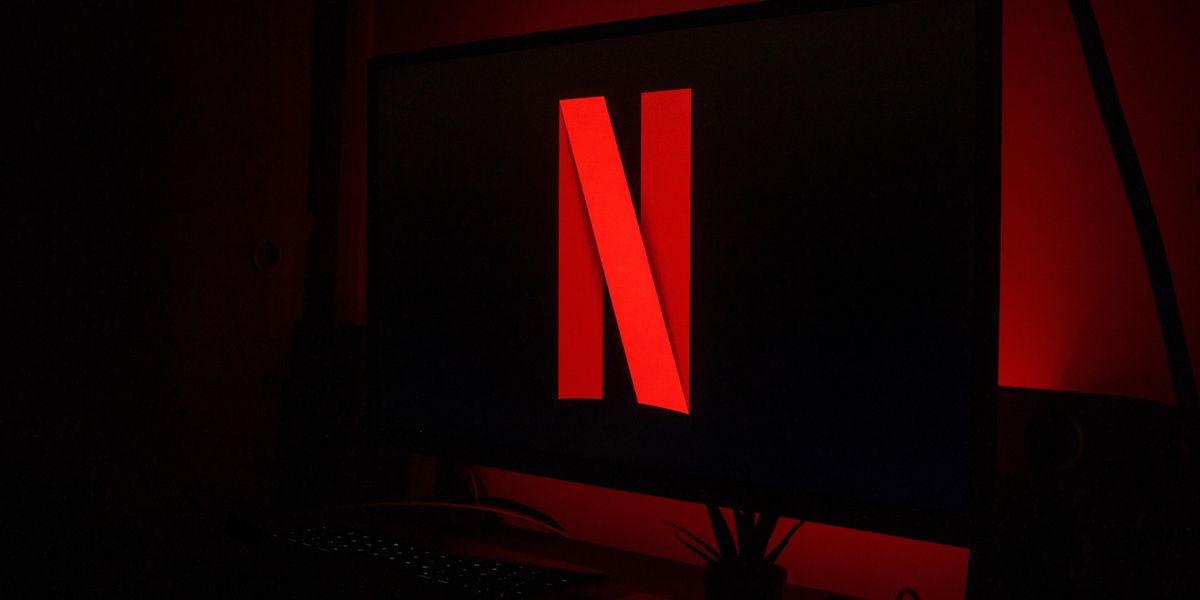 Netflix has imposed its second round of layoffs in less than a month, cutting another 300 people from its staff.
"Today we sadly let go of around 300 employees," a Netflix spokesperson confirmed to dot.LA. "While we continue to invest significantly in the business, we made these adjustments so that our costs are growing in line with our slower revenue growth."
The latest cuts amount to roughly 3% of Netflix's workforce, which stood at more than 11,000 people at the end of 2021. The news comes after Variety reported on Monday that the company, which already slashed 150 positions across its organization last month, would be making another comparable round of cuts by the end of this week. Thursday's staff reductions impact numerous different teams located mostly in the U.S., according to the company.
Netflix has seen its stock price plummet 70% this year—thanks in no small part to a disastrous first-quarter earnings report which revealed that it lost 200,000 subscribers during the period and expects to lose another 2 million in the current second quarter. The streamer has blamed heightened competition, password sharing and Russia's invasion of Ukraine among the headwinds facing its business.
On Netflix's quarterly earnings call in April, CFO Spencer Neumann said that the company would look to "protect our operating margins" over the next two years by "pulling back on some of our spend growth across both content and non-content spend." Netflix began cutting costs a few weeks later—laying off about 25 people in its marketing division, including at its editorial website Tudum.
Christian Hetrick
Christian Hetrick is dot.LA's Entertainment Tech Reporter. He was formerly a business reporter for the Philadelphia Inquirer and reported on New Jersey politics for the Observer and the Press of Atlantic City.
Maylin Tu
Maylin Tu is a freelance writer who lives in L.A. She writes about scooters, bikes and micro-mobility. Find her hovering by the cheese at your next local tech mixer.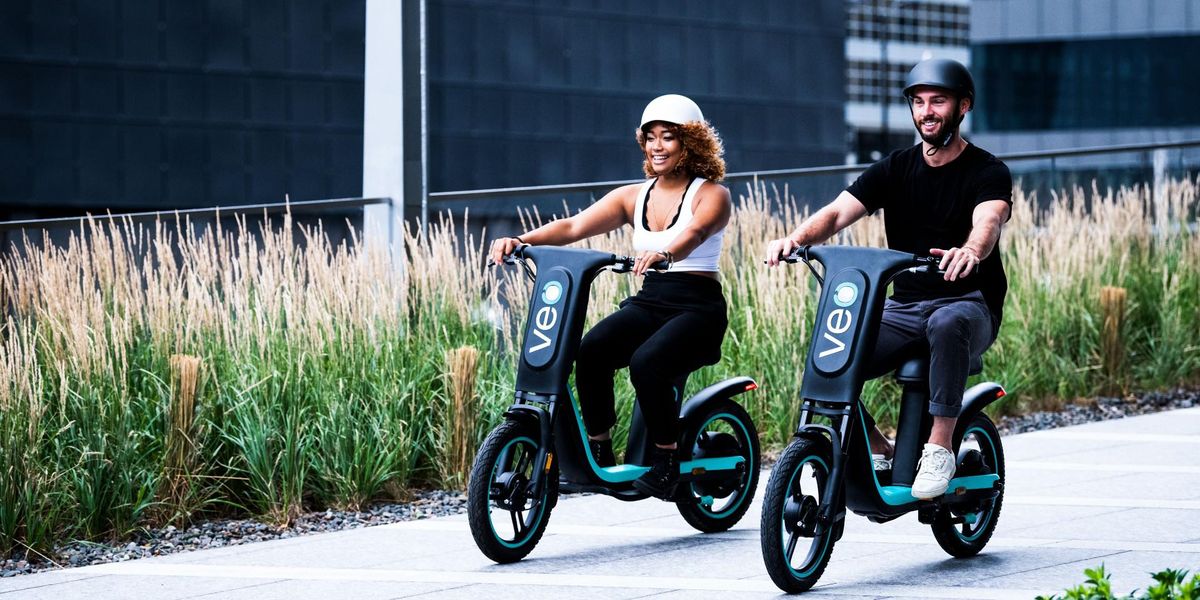 Image courtesy of Veo
Three months after opening its new headquarters in Santa Monica, micromobility startup Veo is expanding its fleet and its footprint. As of last week, riders have been able to cross the municipal boundary between Santa Monica and L.A. and take trips north to Will Rogers State Beach, south to Marina Del Rey and east to Mar Vista.

"It's good to see more people able to actually commute from Santa Monica to a nearby neighborhood…because in the past, we [did] see a lot of people stopped at the boundary," said Veo CEO Candice Xie.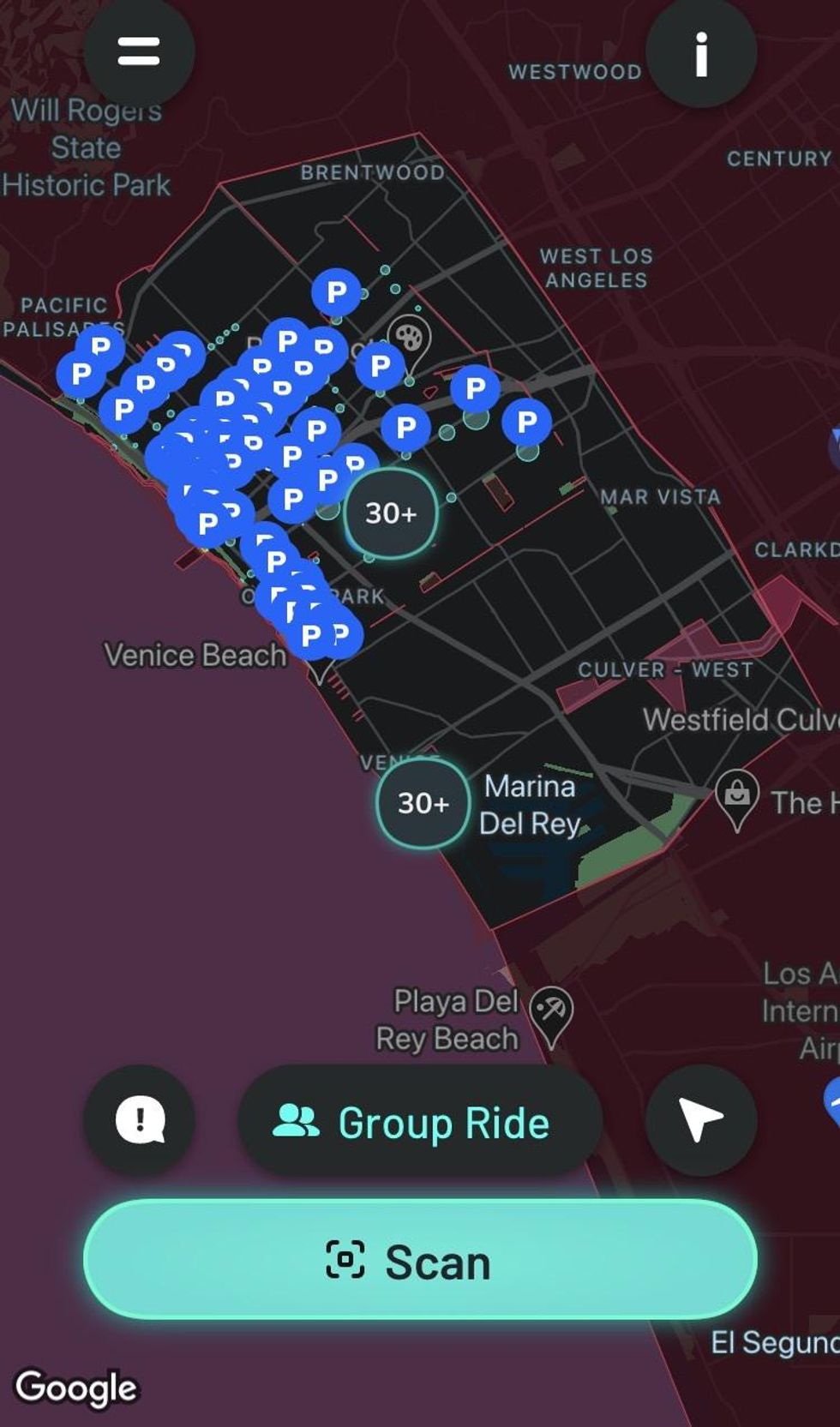 A screenshot shows Veo scooters' new availability on the west side of the city of L.A.
Still, riders will not be able to ride all through the city of L.A. The city of L.A. has only granted them permits for 500 vehicles. Xie said they're focusing on expanding the boundaries of where their mostly Santa Monica-based users are already indicating they want to ride.
As part of the expansion, the company is adding a mixed fleet of 400 e-bikes and 100 standing scooters.
Enterprising riders who venture beyond the new, expanded geofenced zone can expect to receive a warning text message and for their vehicle to come to a slow stop. In addition, they will not be allowed to leave the e-scooter or e-bike outside of the zone without incurring a penalty that starts at $15.
Currently, it costs riders $1 to unlock and $0.33 cents per minute to ride (plus tax and fees). Residents of Santa Monica and Los Angeles who qualify can apply to ride at a reduced rate through Veo Access, where riders pay $5 per month for unlimited 30 minute rides.

Xie said that the permit approval process for the city of L.A. took longer than originally anticipated and that this new expansion will happen in phases, with the next phase anticipated in two to three months.

Veo is the seventh micromobility operator currently permitted in the city of Los Angeles, joining rivals Bird, Lime, Wheels, LINK (Superpedestrian), Lyft and Spin.
Veo's expansion comes at a precarious time for the shared micromobility market. Earlier this month, Santa Monica-based Bird laid off 23% of its staff. Layoffs were also reported at both Superpedestrian and Voi this week.
However, Xie said that Veo is doubling down on both the greater L.A. area and California as a whole, as it recently launched in Berkeley and intends to move into Santa Clara and San Jose soon. As other companies lay off workers in pursuit of profitability, Xie said Veo is expanding.

"We're still hiring from the community and want to increase our exposure and also have more local talent join us."
Correction: An earlier version of this post stated that Veo vehicles were already available in Santa Clara.
Maylin Tu
Maylin Tu is a freelance writer who lives in L.A. She writes about scooters, bikes and micro-mobility. Find her hovering by the cheese at your next local tech mixer.