Netflix Earnings Blow Away Expectations as Content is King Amid Pandemic
Sam Blake
Sam primarily covers entertainment and media for dot.LA. Previously he was Marjorie Deane Fellow at The Economist, where he wrote for the business and finance sections of the print edition. He has also worked at the XPRIZE Foundation, U.S. Government Accountability Office, KCRW, and MLB Advanced Media (now Disney Streaming Services). He holds an MBA from UCLA Anderson, an MPP from UCLA Luskin and a BA in History from University of Michigan. Email him at samblake@dot.LA and find him on Twitter @hisamblake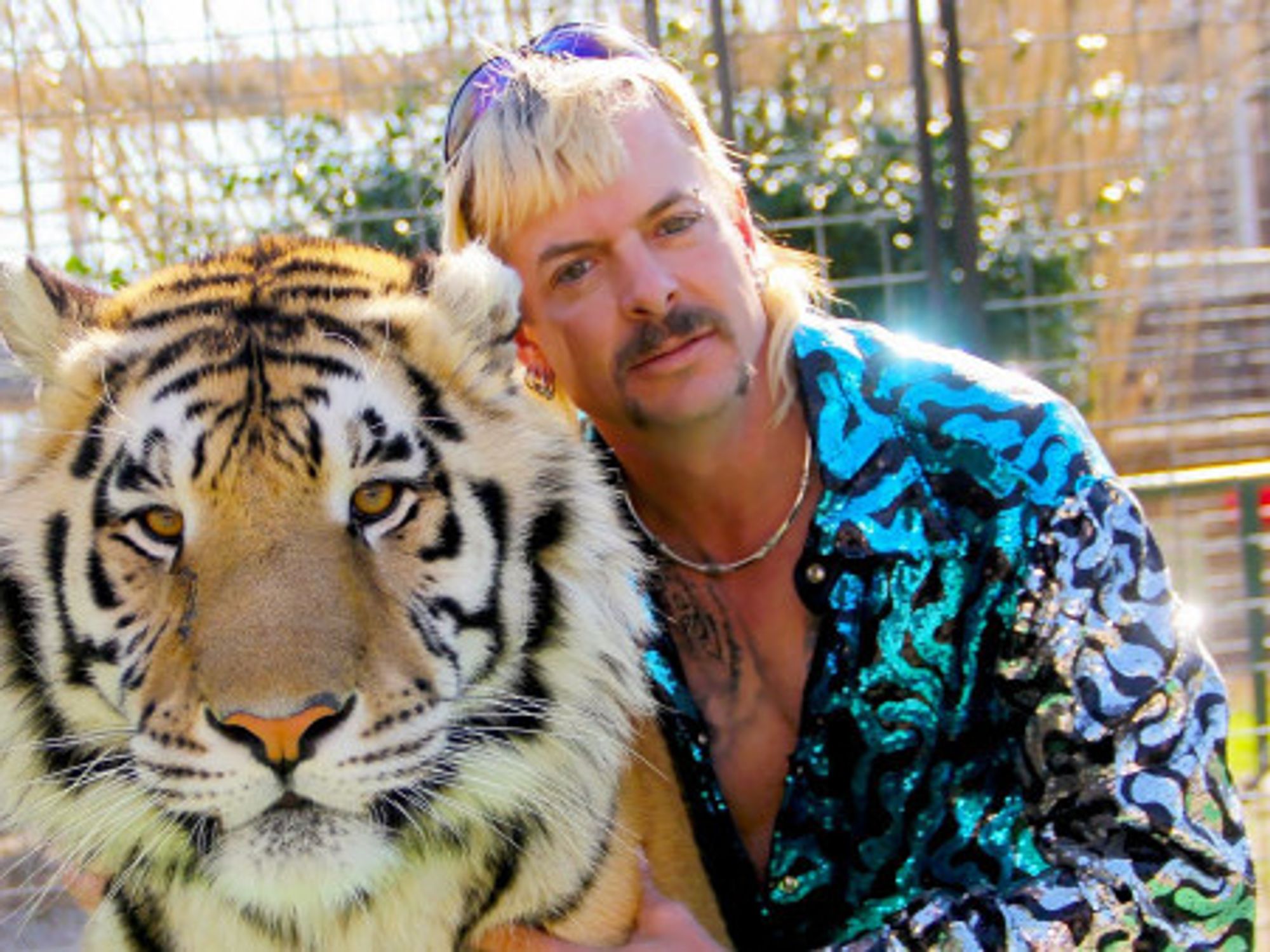 Netflix's earnings announcement on Tuesday held no real surprises for Wall Street despite global subscriber growth obliterating expectations as fiercely as Joe Exotic's tigers tearing into a hunk of raw meat.
After all, the world is on lockdown amid the coronavirus pandemic and Netflix has dominated a captive audience looking for content. The streaming behemoth itself acknowledged in its quarterly letter to investors that it is likely riding an unsustainable wave.
---
"We expect viewing to decline and membership growth to decelerate as home confinement ends, which we hope is soon," the company wrote.
Although subscriber figures ballooned (up nearly 16 million to just shy of 183 million total), Netflix's earnings per share fell short of expectations, which the company attributed to a strengthening U.S. dollar that has weakened its relatively strong international foothold, along with the various relief efforts that it has helped fund to the tune of $150 million.

Netflix struck a somewhat solemn tone in its communications. On the earnings call chief executive Reed Hastings quickly recognized the "incredible tragedy" of the coronavirus spread. "In our 20+ year history," ran the opening line of the company's letter, "we have never seen a future more uncertain or unsettling."
In that letter Netflix listed three "primary effects" of the crisis on its finances: accelerated user growth due to confinement; lower-than-expected international revenues due to currency shifts; and improved free cash flow due to cutbacks on spending for new content. "2019 will still be our maximum negative year" of free cash flow, chief financial officer Spencer Neumann added during the call.
Company brass openly acknowledged the uncertainty of this unprecedented moment.
"We don't know any more than anyone else" about the ultimate impact of COVID-19, said Hastings. "It's super hard to say (at this point) if there are long-term strategic implications."

One big question facing Netflix coming into today was whether its content offering can sustain viewership despite production halts at the front end of its pipeline. Chief content officer Ted Sarandos may have put those concerns to rest, saying "our 2020 slate of series and films are largely shot...and we're actually pretty deep into our 2021 slate."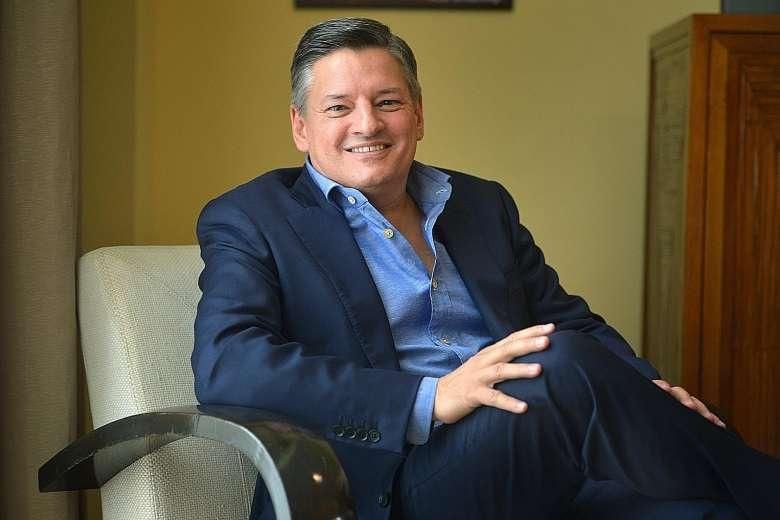 Ted Sarandosdldnvo8c4v9gu.cloudfront.net
As for when filming will scale back up, Sarandos said it will vary by geography and production type. But it won't happen before Netflix can ensure that casts and crews will be "unbelievably safe," which will depend on factors such as testing capability. Production is already partially back up and running in Iceland and South Korea, two countries that Sarandos noted have had exceptional testing and tracing programs.

Netflix also appears unlikely to alter its content release schedule. Sarandos said that subscribers "really like the options of the all-at-once model" so the company probably won't slow the pace at which content is made available.
Analysts have increasingly highlighted Netflix's international growth opportunities as the company has entered into the 60 million to 90 million range of U.S. subscribers that it previously delineated as its realistic domestic market. Chief product officer Greg Peters spoke positively of company efforts to grow audiences in India, Malaysia, Indonesia, Thailand and the Philippines. Over 85% of the quarter's new subscribers came from outside the U.S. and Canada.
Speculation has also percolated that Netflix may continue to raise prices in the near future, as it did in early 2019. But given the precariousness of the economic situation, Peters said that "at this point we're not even thinking about price increases."
When asked about competition – which is arguably hotter than recently released unscripted series Too Hot to Handle –Hastings first congratulated Disney on its foray into direct-to-consumer streaming. "I've never seen such a good execution of the incumbent learning the new way and mastering it," he said, drawing contrasts to previous efforts by Blockbuster and Walmart.

As for Netflix's relative standing, Hastings reaffirmed his past view that virtually anything that could take up someone's time is a competitor. "There's nothing we can do about (other streaming companies), nor about video gaming, nor about YouTube or any of the other competitors for time."
So long as Netflix focuses on making its own service better, he said, it will get a part of consumers' viewing. "No one's gonna get it all."
Netflix's share price was up 31.5% year-to-date as of the market's close on Tuesday. The S&P 500 index is down about 16% over the same period.
---
Sam Blake covers entertainment and media for dot.LA. Find him on Twitter @hisamblake and email him at samblake@dot.LA
From Your Site Articles
Related Articles Around the Web
Sam Blake
Sam primarily covers entertainment and media for dot.LA. Previously he was Marjorie Deane Fellow at The Economist, where he wrote for the business and finance sections of the print edition. He has also worked at the XPRIZE Foundation, U.S. Government Accountability Office, KCRW, and MLB Advanced Media (now Disney Streaming Services). He holds an MBA from UCLA Anderson, an MPP from UCLA Luskin and a BA in History from University of Michigan. Email him at samblake@dot.LA and find him on Twitter @hisamblake
https://twitter.com/hisamblake
samblake@dot.la