Here's What LA's Proposed New 'High-Tech' Bus Shelters Will Include
Maylin Tu
Maylin Tu is a freelance writer who lives in L.A. She writes about scooters, bikes and micro-mobility. Find her hovering by the cheese at your next local tech mixer.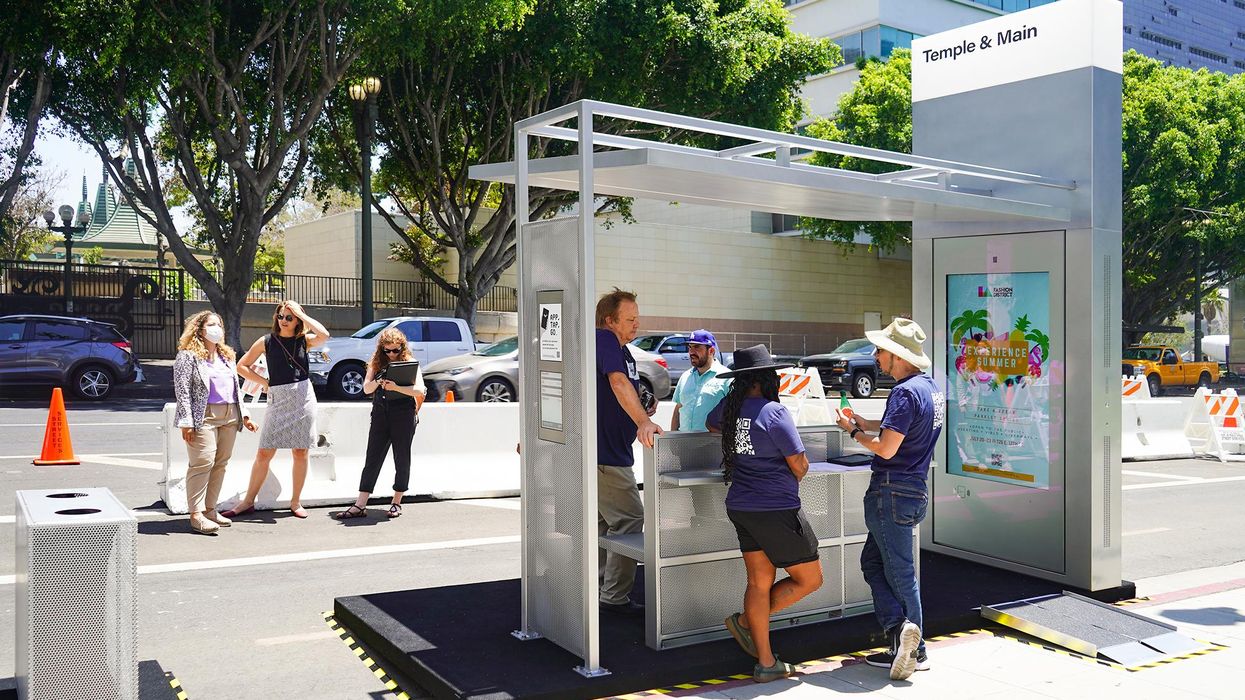 Courtesy of Tranzito-Vector
What's the big deal about bus shelters?
The unassuming pieces of street furniture took center stage at a joint meeting of the Los Angeles City Council's Public Works and Budget and Finance committees Wednesday. At issue: new, expanded high-tech features, digital ads and an accelerated schedule for building bus shelters that have been thwarted over the last 20 years by what some advocates consider excessive NIMBYism.
---
In the end, the joint committee approved a new Sidewalk and Transit Amenities Program (STAP). The program will grant a new contract — meant to add 3,000 new bus shelters to the city's 8,000-plus bus stops over the next 10 years — and has sparked both public backlash and support. It now moves to the full City Council for a vote.
In May, the Board of Public Works selected Tranzito-Vector as the new private partner for the STAP. The company is a joint venture between Tranzito, a Bay Area micromobility startup, and Vector, an outdoor advertising company.
If the program is approved, the new shelters will have high-tech features like e-paper displays, phone charging, digital lockers and even e-scooter docks. But the main point of contention for opponents to the contract is the addition of digital ads.
While the city says that the new ads will bring significant funds to the city — up to $400 million over 10 years (with $90 million guaranteed) — opponents say that the ads will blight city streets and distract drivers. Some advocates for the new contract argue that concern over digital advertising is a red herring from people who don't use public transportation and are not concerned for bus riders.
Contrary to popular belief, L.A. County's transit agency, Metro, does not control where bus shelters are placed. Rather, that responsibility falls on representatives from each individual council district.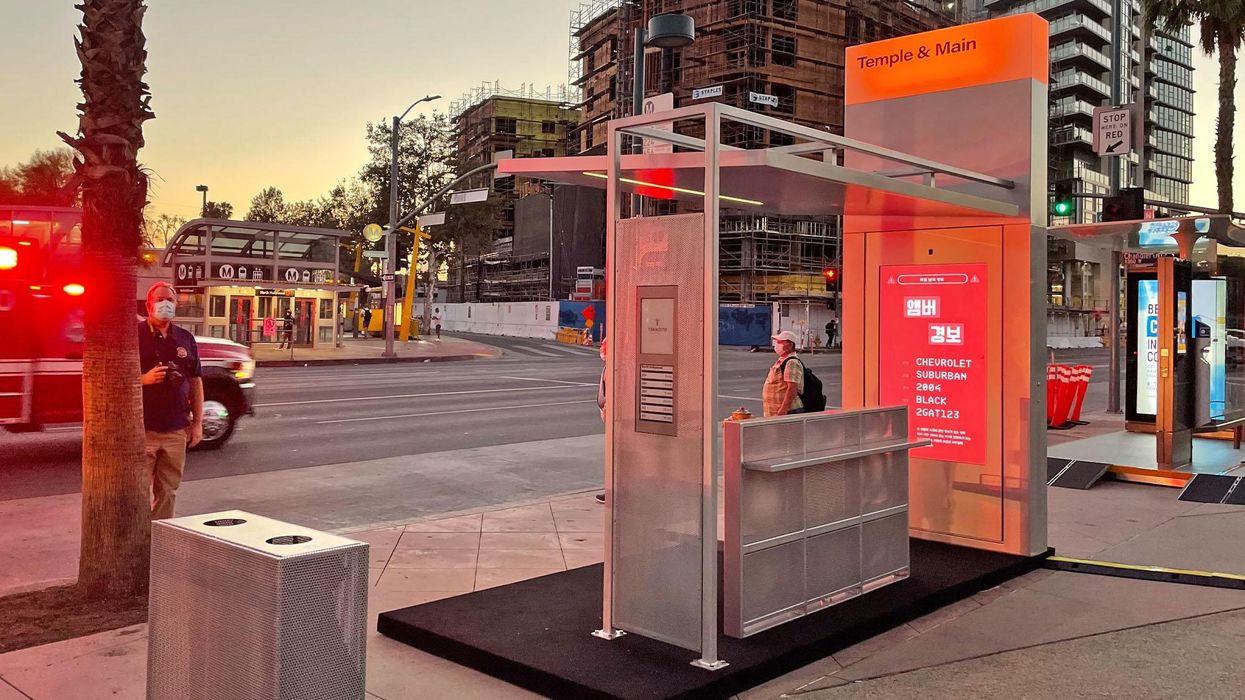 Transit advocates urge L.A. for renovated bus stops. Courtesy of Tranzito-Vector
Transit advocates are urging the city to adopt this new contract to provide shade and shelter for bus riders as the city gets hotter year over year. The original contract was meant to bring 150 public toilets to serve L.A.'s unhoused residents. But in a subsequent backlash from Angelenos who didn't want public toilets in their neighborhoods, the city implemented a 16-step permitting process that, critics argue, has led L.A.'s previous bus shelter program to fail spectacularly.
As part of a 20-year contract with private partner Outfront/JCDecaux, the city was meant to add 1,285 bus shelters to its streets by 2021. However, only about 660 bus shelters were ever installed. Of the 150 toilets included in the original contract, only 14 were ever built. Each new bus shelter in a City Council district requires sign-off from that council member — and there's no enforced deadline to respond to requests. That's led to hundreds of bus shelters remaining in limbo.
Historically, the city has used its partnership with Outfront/JCDecaux to earn money from advertising revenue, with 50% going to the general fund and 50% split between the 15 council districts. In exchange for installing and maintaining public toilets and transit shelters and a share of advertising revenue, Outfront/JCDecaux is the only entity that has the right to place advertising in the public right of way. While the existing contract was meant to earn the city $150 million, it only made a little over half of that over 20 years.
According to StreetsLA, the agency in charge of implementing the contract, the new program will only require two approvals in an effort to fast-track the siting and installation of new bus shelters over the next five years. The city also plans to invest its own money in exchange for a higher share of the advertising revenue (60.5% versus 20%) and greater control over street furniture assets.
After over an hour of public comments evenly split between those opposing the contract and those supporting it and over two hours of discussion, the members of the Public Works and Budget and Finance Committees voted to advance the contract with Councilmember Curren Price the sole "No" vote.
Budget and Finance Committee Chair and Councilmember Paul Krekorian said that it's "not right" that bus riders have to wait in the heat for 30 to 45 minutes without shade.
"If we ever have any hope of encouraging an expansion of ridership among those who are not necessarily transit dependent, we certainly will not be able to do so without investing in this kind of shelter and infrastructure."
If approved by the City Council, the new contract will start in January 2023.
Maylin Tu
Maylin Tu is a freelance writer who lives in L.A. She writes about scooters, bikes and micro-mobility. Find her hovering by the cheese at your next local tech mixer.