More and More Influencers Are Launching Their Own VC Funds — Here's Why
Kristin Snyder
Kristin Snyder is dot.LA's 2022/23 Editorial Fellow. She previously interned with Tiger Oak Media and led the arts section for UCLA's Daily Bruin.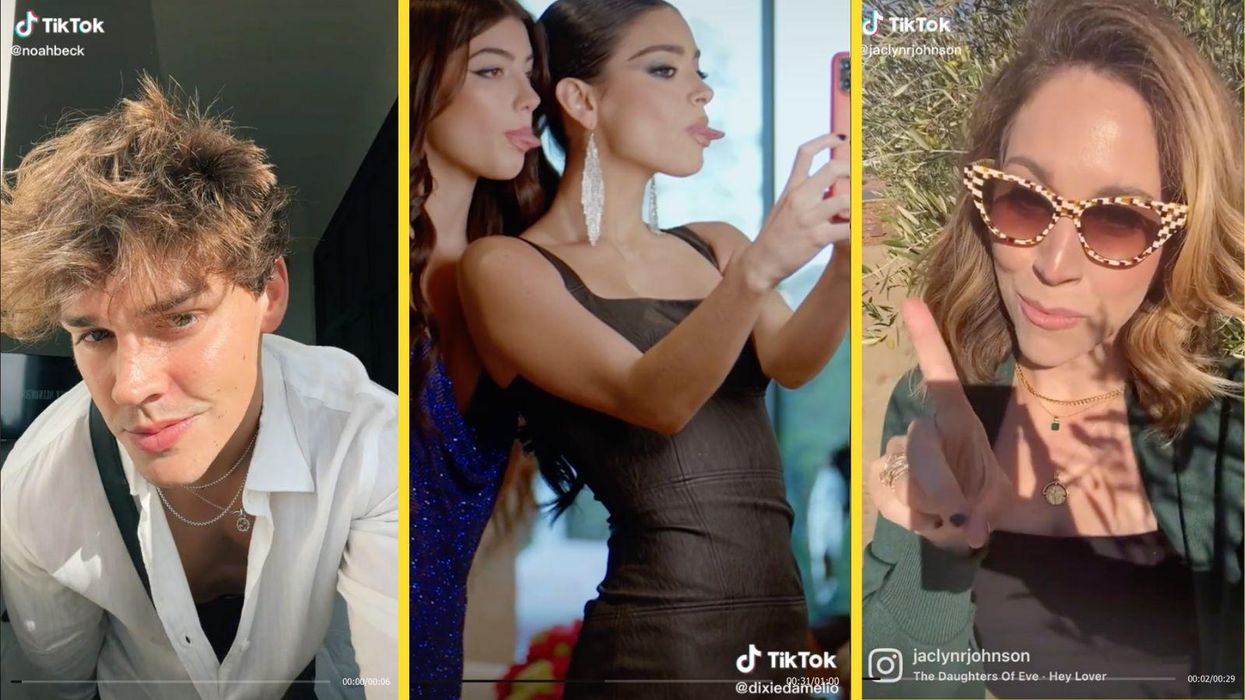 @DixieDamelio, @NoahBeck, @Jaclynrjohnson
From brand deals to creator funds, influencers are finding new ways to make their personal brand a business enterprise. Their latest method? Venture capital.
TikTok stars Charli and Dixie D'Amelio made waves earlier this year, when they started their fund. So did TikTok stars Noah Beck, Josh Richards and Griffin Johnson with the launch of Animal Capital—a $15 million fund targeting pre-seed and series A-stage startups. Up to this point, the fund has invested in 26 companies, including the plant-based chicken company Daring Chicken and the event partnership platform Recess.
---
Animal Capital managing partner Marshall Sandman says turning to venture capital allows influencers to plan for their economic future—one that isn't reliant on internet fads. While Sandman says many influencers are "cash heavy" thanks to large brand deals, investing offers one method to grow that existing wealth.
"Traditionally, there's a pretty tight lifecycle on being an influencer," Sandman says.
Not to mention, influencers tend to have flexible schedules, which Sandman says, allow them to create time dedicated to the fund. And influencers aren't just writing checks. Sandman says many of them actively speak with founders and help connect them with other companies.
Actively involving influencers in the investing process is all part of the economic relationship forged by a fund like Animal Capital. While an influencer's personal taste can sway what investments they make, Sandman says they trust him to spend their money well. In other words, each person brings something different to this partnership. Sandman provides the investing background. And influencers provide their expertise in knowing how to capture an audience.
"We each exist in our lanes," Sandman says.
When lifestyle influencer Jaclyn Johnson first found success on Blogspot in 2008, she says monetizing content creation wasn't as easy as it is today. That forced her to look to entrepreneurship opportunities, ultimately leading to the media company Create & Cultivate, which she sold for $22 million last year.
As she built up her business, she was also angel investing—a process she says revealed how her audience can boost a business. This led her to launch New Money Ventures to invest in female-founded businesses. Backing companies like Winnie Harlow's skincare brand Cayskin, New Money invests in late-stage, seed or Series A rounds.
Not only has content monetization changed since she first entered the influencer world, but so has the question of ownership. Johnson says more influencers are concerned with both owning their content and finding fair brand deals since companies often lean on influencers' audiences while not paying them fairly. As such, Johnson says investing in companies is one way for influencers to make the sponsored content they already create more beneficial.
"For these influencers, there's a major opportunity to not only get paid to promote brands but ask for a piece of ownership as well," Johnson says.
Other VC funds have also utilized a creator's background to invest in this space. Blake Michael was once the youngest person to be monetized on YouTube in 2009. Having spun internet fame into an acting career, Michael launched his VC firm CreatorLed to turn influencers into investors. CreatorLed's limited partners are influencers with followings ranging from 10,000 to 20 million.
Michael says he wants to foster a network of creators in the investing space and, ultimately, "leverage the power that we all have together."
Many creators are also trying to look beyond the traditional brand deal and toward a more fleshed-out personal brand. In the same way that Disney has its parks, films and merchandise, Michael believes influencers can create a broader legacy by adding investments on top of their content creation.
"My mission is helping creators understand that they can be so much more than a digital billboard," Michael says. "They can help companies and founders in all aspects of business."
Despite the benefits an influencer can bring as an investor, only some are prepared to explore venture capital. Sandman says it takes a discerning eye to determine when to take a brand deal versus when to invest money, and that judgment typically requires a team of people providing guidance. But those who are willing to find the right team have the potential to increase both their personal wealth and their social capital.
"[Influencers invest] to look smart and entrepreneurial," Sandman says. "I think, for the most part, they do, and that's a successful relationship."
Kristin Snyder
Kristin Snyder is dot.LA's 2022/23 Editorial Fellow. She previously interned with Tiger Oak Media and led the arts section for UCLA's Daily Bruin.
https://twitter.com/ksnyder_db