Halsey Finally Releasing New Song After Getting Their TikTok 'Viral Moment'
Kristin Snyder
Kristin Snyder is dot.LA's 2022/23 Editorial Fellow. She previously interned with Tiger Oak Media and led the arts section for UCLA's Daily Bruin.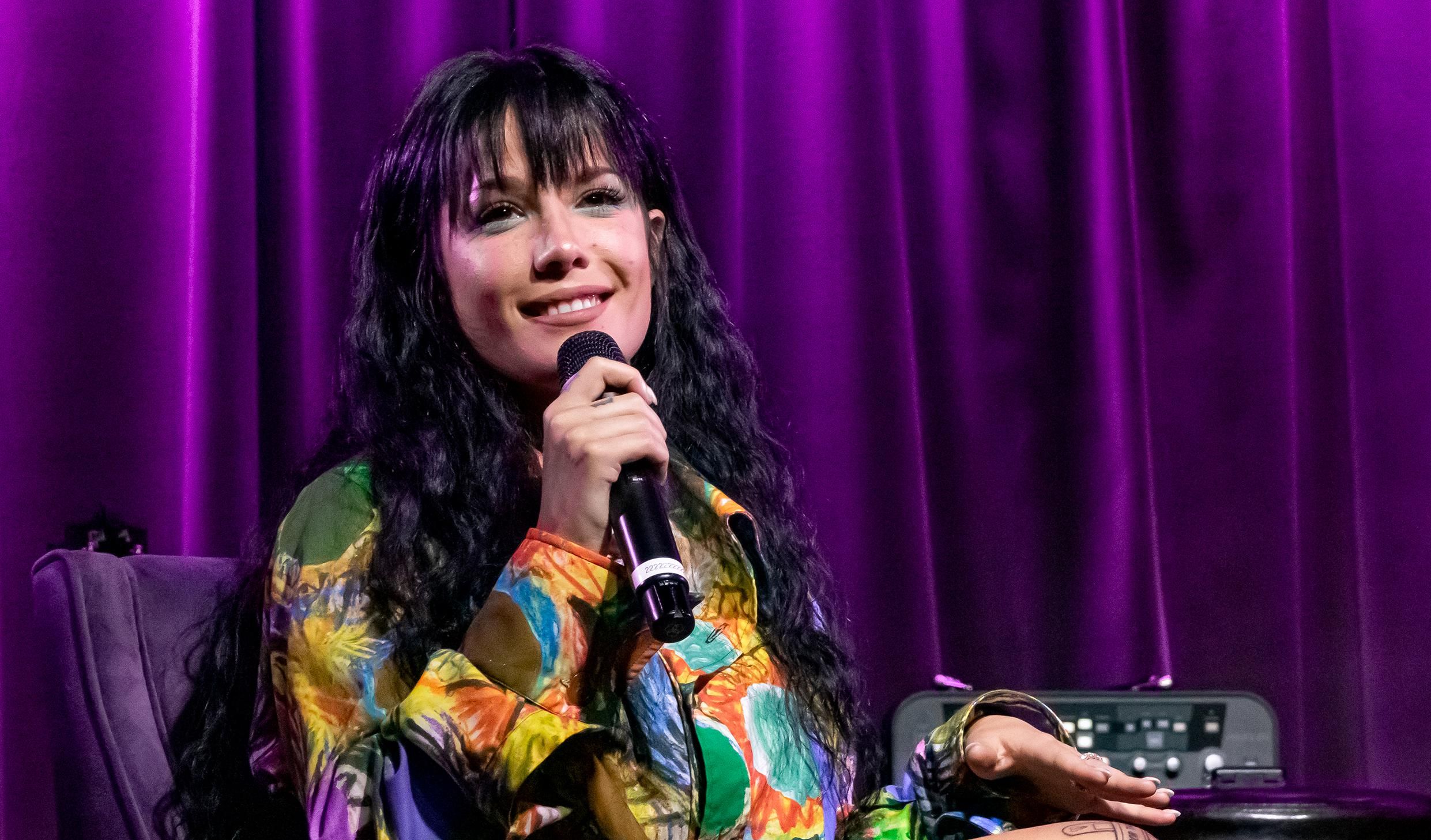 Halsey finally got their viral TikTok moment—and with it, the release of their new single.
After the singer claimed earlier this month that their record label was holding their new single hostage until they created a "fake viral" moment, Halsey will now release "So Good" on June 9. Halsey took to TikTok to make the announcement—stating in a video released Tuesday that despite "a tremendous about of f*ck shit," fans will soon finally hear the song. Ironically, their initial video about the situation—which gained some 1.2 million likes at last count—ended up providing the viral moment their label had supposedly requested.
---
Halsey's label, Capitol, tweeted Tuesday that it is "committing" to releasing the song and hopes it can "continue to have these critical conversations" with its artists.
The initial "fiasco," as Halsey deemed it, spawned a number of viraltweets compiling screenshots of artists complaining about being forced to make music that would go viral on TikTok—a platform with a growing amount of influence over the music industry. Another singer, Trevor Daniel, told Rolling Stone that his label, Alamo Records, has also held off on releasing new music until audio clips on TikTok can generate attention. In the same article, indie pop band MisterWives claimed they were dropped by their former label, Fueled by Ramen, for failing to hit promotional targets on TikTok.
Not all artists have been so down on the video-sharing app; Charlie XCX responded to her inclusion in the aforementioned viral tweets with "not me - i was just lying for fun," while Florence Welch told the Los Angeles Times that she now enjoys interacting with her fans on the platform, where she has fulfilled song-inspired tattoo requests. Even Halsey made light of the situation, stating in their TikTok video Tuesday that they want to use the app to utilize "witchcraft to take over the world."
Still, TikTok can be a double-edged sword for musicians—as Halsey found when people accused her of garnering sympathy as a promotional tool. Last year, the pop punk band Tramp Stamps was met with widespread criticism—and eventually broke up—after TikTok users accused them of being an "industry plant" for their supposedly manufactured punk aesthetic and controversial lyrics. Songs supposedly made with the intent to go viral—like Salem Ilese's "mad at disney" and Gayle's "abcdefu"—have also increasingly been met with criticism.
These conflicting dynamics have not stopped TikTok from changing the music industry. From bolstering Grammy nominees to providing new monetization options for musicians, the video-sharing app has shifted how people release and consume music.
Kristin Snyder
Kristin Snyder is dot.LA's 2022/23 Editorial Fellow. She previously interned with Tiger Oak Media and led the arts section for UCLA's Daily Bruin.
https://twitter.com/ksnyder_db