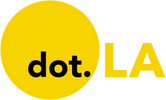 Get in the KNOW  
  on LA Startups & Tech  
X
Breanna De Vera
Breanna de Vera is dot.LA's editorial intern. She is currently a senior at the University of Southern California, studying journalism and English literature. She previously reported for the campus publications The Daily Trojan and Annenberg Media.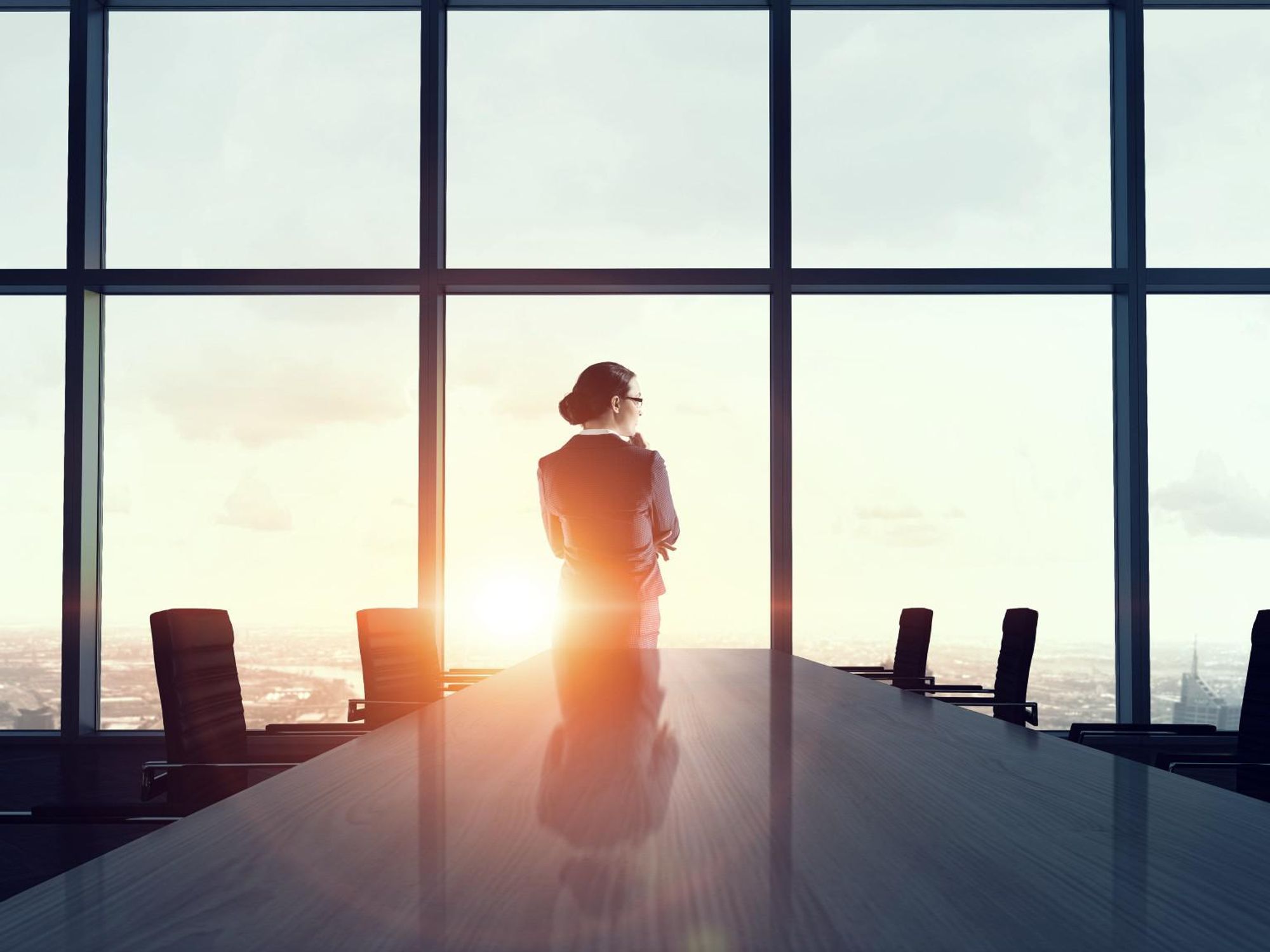 Female founder and funders explored how female founders and investors are navigating the landscape during dot.LA's recent strategy session. Watch the full video, and read our takeaways here:
---

Watch: Fundraising for Female Founders
Five Tips for Women Entrepreneurs Raising Money
Female founders are gaining ground in venture capital, but the funding gap between genders remains broad. ILIA founder Sasha Plavsic, Rael CEO and co-founder Yanghee Paik, Bank of America Senior Vice President and Market Manager Grace Kangdani and Upfront Ventures Partner Aditi Maliwal explored how female founders and investors are navigating the landscape during dot.LA's recent strategy session.
---
One of the biggest initial challenges for women entrepreneurs with female-focused products is convincing investors of their value.
Yanghee Paik, founder of Rael, said that because her company's products are centered around feminine care and feminine health, it could be difficult to explain to male investors why Rael was so necessary.

"There have been a lot of big companies who have been pushing some new innovations, but none of them has been really focused on the need or the natural aspect of feminine care products," said Paik. "That took a lot of effort for us — to really do a lot of pitching with a lot of education about the products' industry itself."
But when founders — not just female founders — know their markets, their value proposition and build their network, they have the tools for success.
Grace Kangdani, senior vice president at Bank of America shared key characteristics of successful presentations, products and companies.
"A lot of the people with the checkbook, let's be honest, it's still male dominated," said Kangdani. "Have (a) network of people and different kinds of people. If you're selling a women-specific targeted product, have men in the mix to bounce off ideas, [to see if] it's resonating with them too. Know your product. Know your value proposition ... build your network and build your tribe."

Relationships are key when building a team.
Rael's founding team is a group of three women, including Paik, and she shared how they support each other through the ups and downs of running a company.
"Being an entrepreneur is a very lonely journey, and sometimes you need the support from your team or co-founders or investors. It's always the easiest [when you] have co-founders to talk about the challenges," said Paik.
Sasha Plavsic, founder of the makeup brand ILIA shared that because she started very grassroots, surrounding herself with a strong network was key to expanding her company.
"In business, it's ultimately about relationships and building that trust, and it doesn't matter what stage you're at," Plavsic said. "But definitely in the earlier stages it is more of a challenge, and [if] you do need some people skills and if you don't have it, you need a partner that will need to bring it."
Access, successfully presenting your company and your value and confidence are key for female founders to break into male-dominated spaces.
Upfront Ventures partner Aditi Maliwal has an extensive background in fintech, a space that is still extremely male dominated, and finds value in seeking out other women in the industry.
"There aren't enough opportunities for female founders to get in front of a whole variety of other people," Maliwal said. "I relate very well with [female founders] and so I want to be able to help my demographic. That being said, that's not to say that I don't want to spend time with other demographics — I absolutely do. I just want to find ways to have alignment in my values and hopefully their values."
Genuinely listening to groups outside your own demographic is key to promoting gender parity and supporting minority entrepreneurs.
That goes beyond just finding individuals from other backgrounds — it means truly listening to people and their motivations, even when it doesn't directly benefit you.

"It's pretty important to ensure that you're sort of giving space to these people, giving space to female founders giving them space to speak, to come in and be able to pitch, even if it's not necessarily a space that you would invest in," Maliwal said. "Ensure that you're spending time actually, getting to know the founder and not just … because you're a woman or you're such and such demographic, but [asking] 'what's your story?'"
About the Speakers: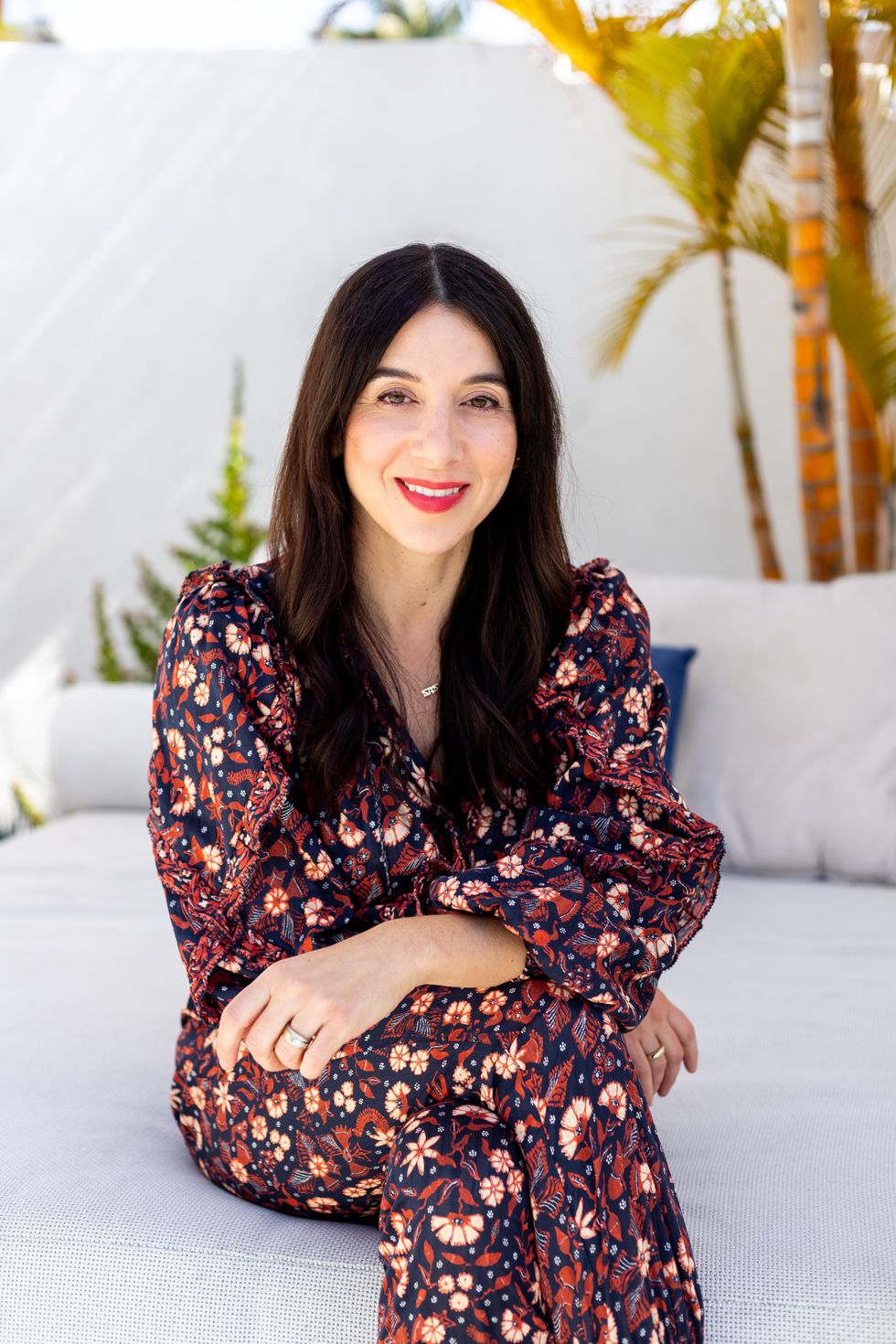 Sasha Plavsic, founder of ILIA Beauty
Sasha Plavsic, Founder of ILIA Beauty
Born in Vancouver and raised in a rural, ocean-side setting just outside the city. Sasha's interests fell into design, studying typography in London and New York. She found herself in Los Angeles in 2006 and spent several years working as a branding executive within the fashion and beauty industries. After moving home to Vancouver for a brief sabbatical, her mother encouraged her to read the ingredient list on her favorite lip balm. Sasha was shocked to discover many of the ingredients were not safe, and it's something she used daily. The challenge was set: re-create her favorite lip balm so that it would be safe, effective and natural. And so the story of ILIA began. Sasha currently resides near ILIA's headquarters in Laguna Beach, CA with her husband and two young daughters.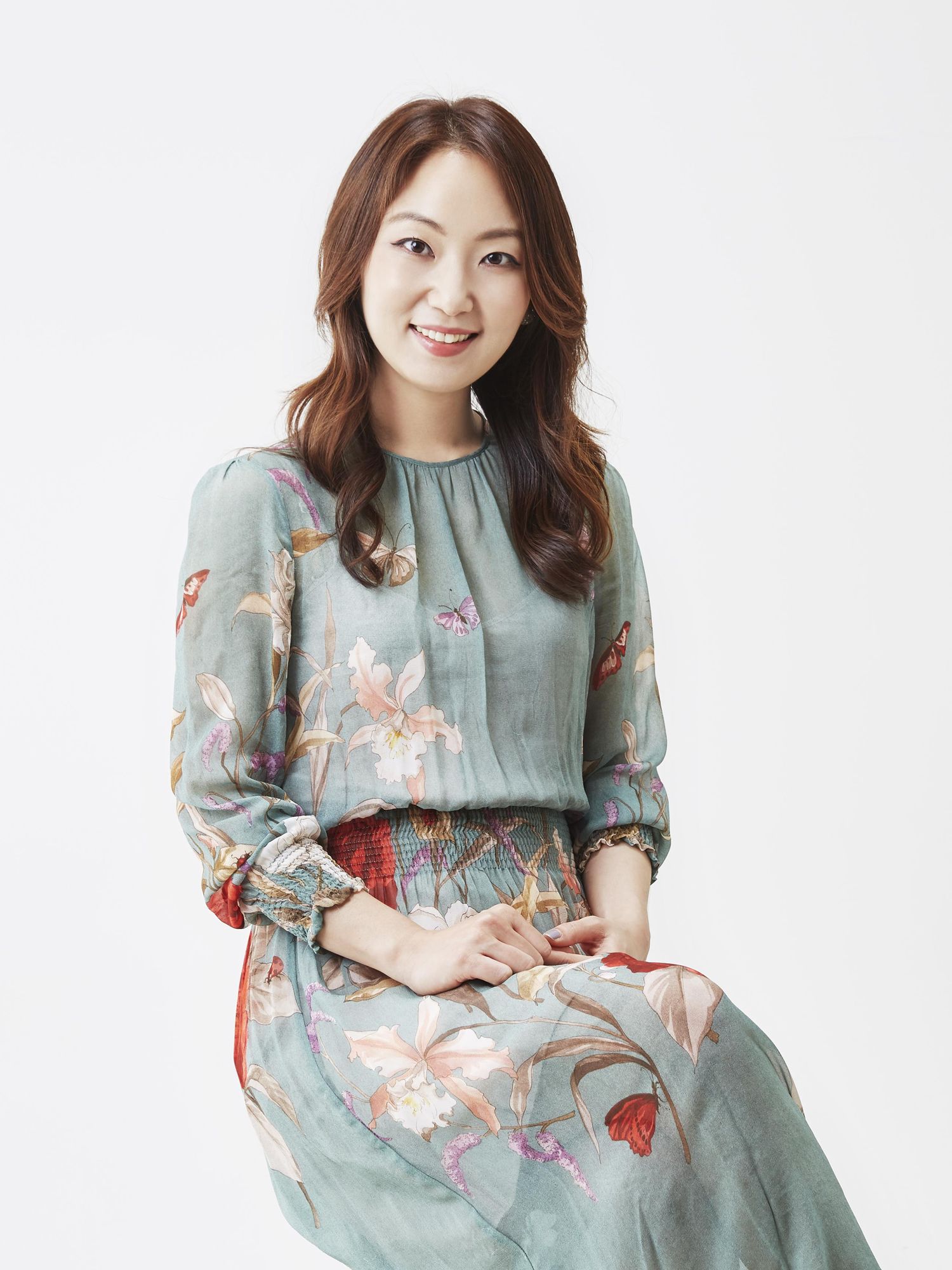 Yanghee Paik, ceo and co-founder of Rael
Yanghee Paik, CEO and Co-Founder of Rael 
Yanghee Paik is the co-founder and CEO of Rael, an L.A.-based clean feminine care and skincare startup founded by three female entrepreneurs in 2017. As a seasoned professional with nearly 15 years of experience in corporate strategy, sales and marketing, and global expansion, Yanghee has been the driving force in growing Rael as a trusted organic feminine care brand, expanding its reach beyond digital platforms and the U.S. market. She is deeply passionate about making positive impact on women's lives and growing Rael as a holistic personal care brand for women that provides innovative, clean, and effective solutions around their hormonal cycle and life. A native of Seoul, Korea, Yanghee earned her MBA from Harvard Business School and received a B.A. degree in business from Seoul National University. Now she considers L.A. her home and loves its sunny weather, diverse culture and excellent Korean food.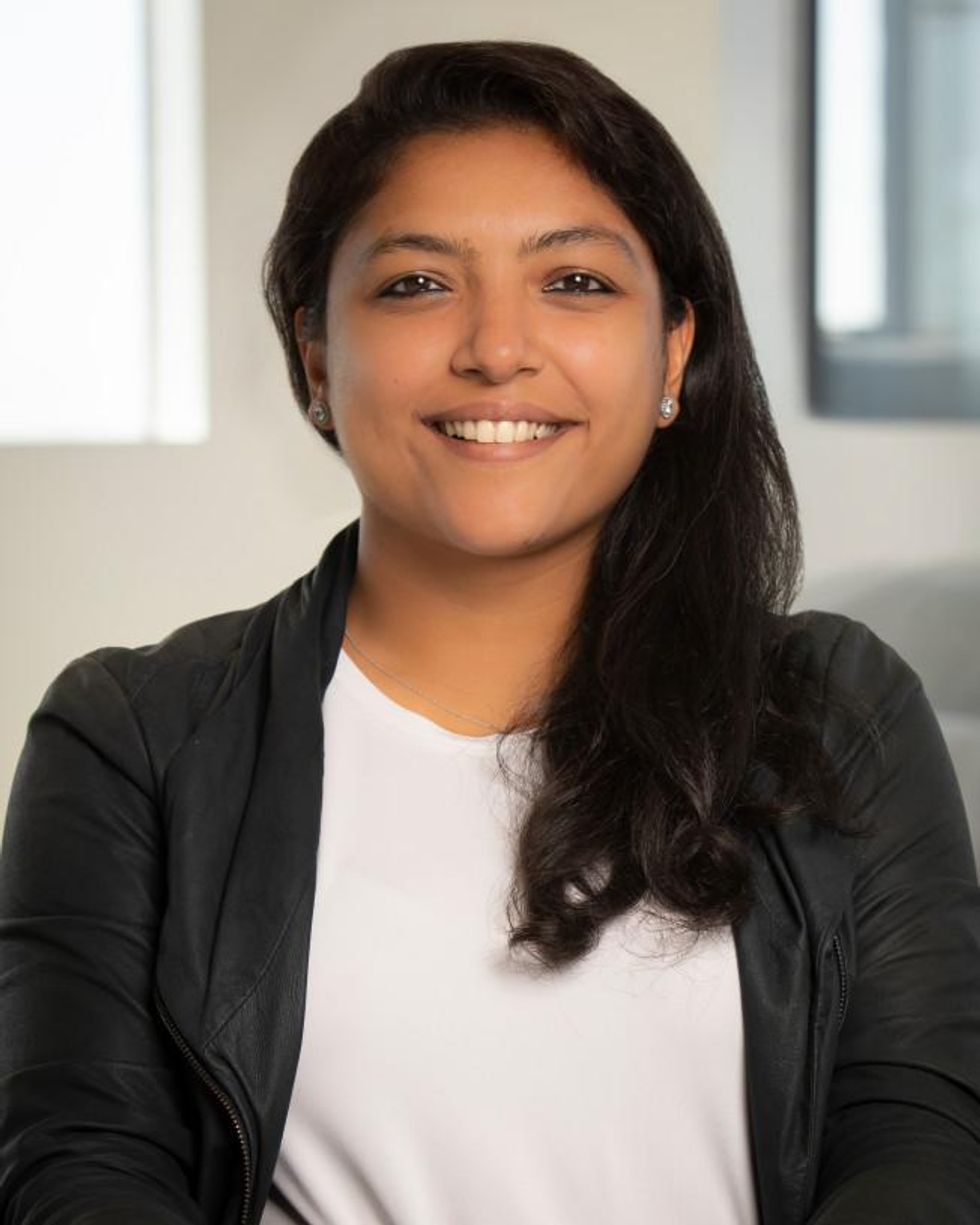 Aditi Maliwal, partner at Upfront Ventures
Aditi Maliwal, Partner at Upfront Ventures 
Aditi leverages her operating experience and global perspective to invest in and support the highest-potential founders and teams. Before joining Upfront, Aditi was a product manager on the Next Billion Users team at Google, in a hybrid role leading investments in and building product for companies in emerging markets. Previously she worked on the corporate development team at Google, leading acquisitions across various sectors including AI, messaging and media. Prior to Google she worked in early-stage venture at Crosslink Capital leading investments in BetterUp, Chime and PowerToFly, and before that in investment banking at Deutsche Bank, in the technology banking group. She holds a B.A. in psychology from Stanford University and has lived between India, Hong Kong, Singapore and San Francisco.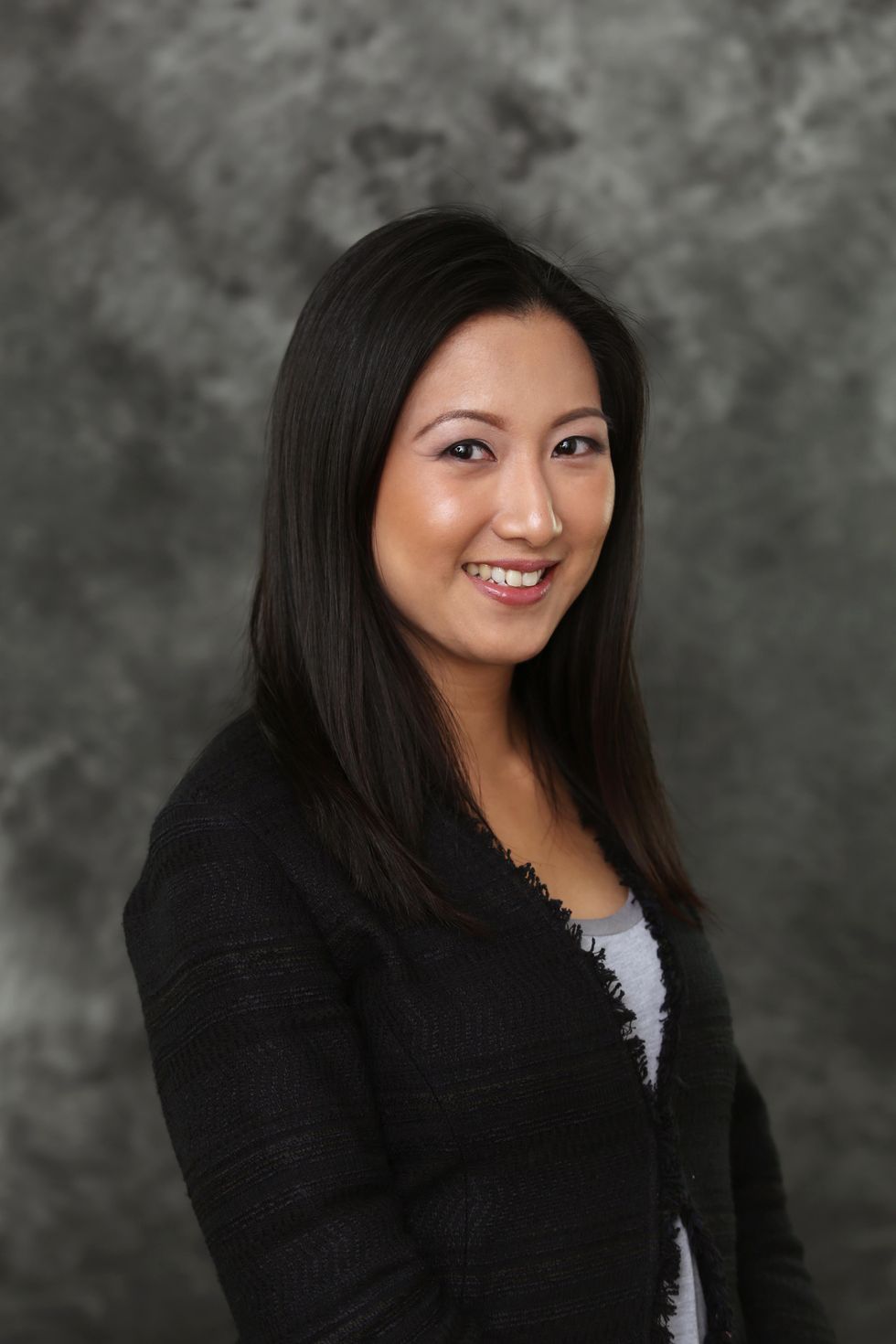 Grace Kangdani, senior vice president, market manager at Bank of America
Grace Kangdani, Senior Vice President, Market Manager at Bank of America 
Grace Kangdani is Market Manager of the L.A. Metro Business Banking team, leading a team of relationship managers who work with clients to proactively provide strategic advice and integrated financial solutions. Core capabilities include credit and financing solutions, treasury management, long-term fixed rate commercial mortgage (conventional and SBA 504), equipment finance and merchant processing.
In January 2019, Grace was recognized by the Los Angeles Business Journal as one of the Top Women in Banking. In December 2020, she was named in 2020 Thriving in Their 40s, a list of Top Professionals in Los Angeles, as recognized by Los Angeles Business Journal. She currently attends Pacific Coast Banking School, at University of Washington.
Active in the community, Grace serves on the Board of Trustees of P.S. Arts, a nonprofit organization that provides high-quality arts education programs in underserved public schools and communities. She is also Board Member for Women's Leadership Council, a women networking organization built around the spirit of both professional and personal accomplishment through collaboration, inspiration and support.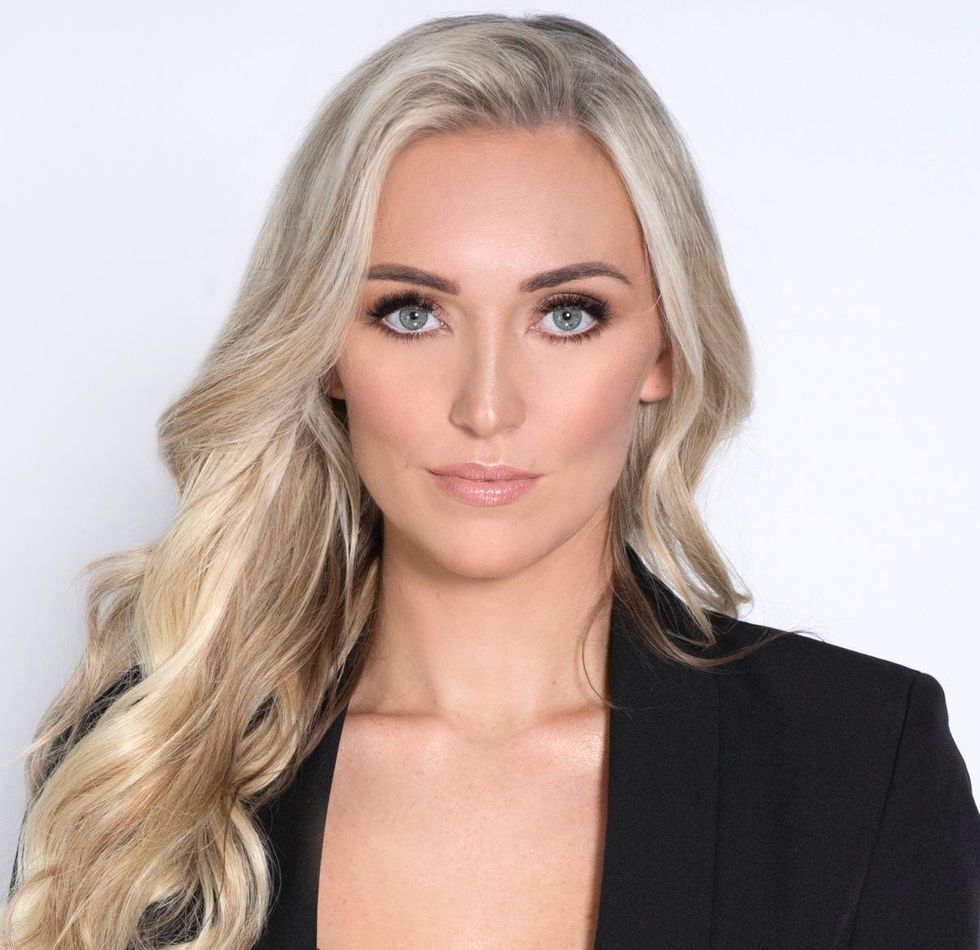 Kelly O'Grady, chief host and correspondent at dot.LA
Kelly O'Grady, Chief Host & Correspondent at dot.LA
Kelly O'Grady is dot.LA's chief host & correspondent. Kelly serves as dot.LA's on-air talent, and is responsible for designing and executing all video efforts. A former management consultant for McKinsey, and TV reporter for NESN, she also served on Disney's Corporate Strategy team, focusing on M&A and the company's direct-to-consumer streaming efforts. Kelly holds a bachelor's degree from Harvard College and an MBA from Harvard Business School. A Boston native, Kelly spent a year as Miss Massachusetts USA, and can be found supporting her beloved Patriots every Sunday come football season.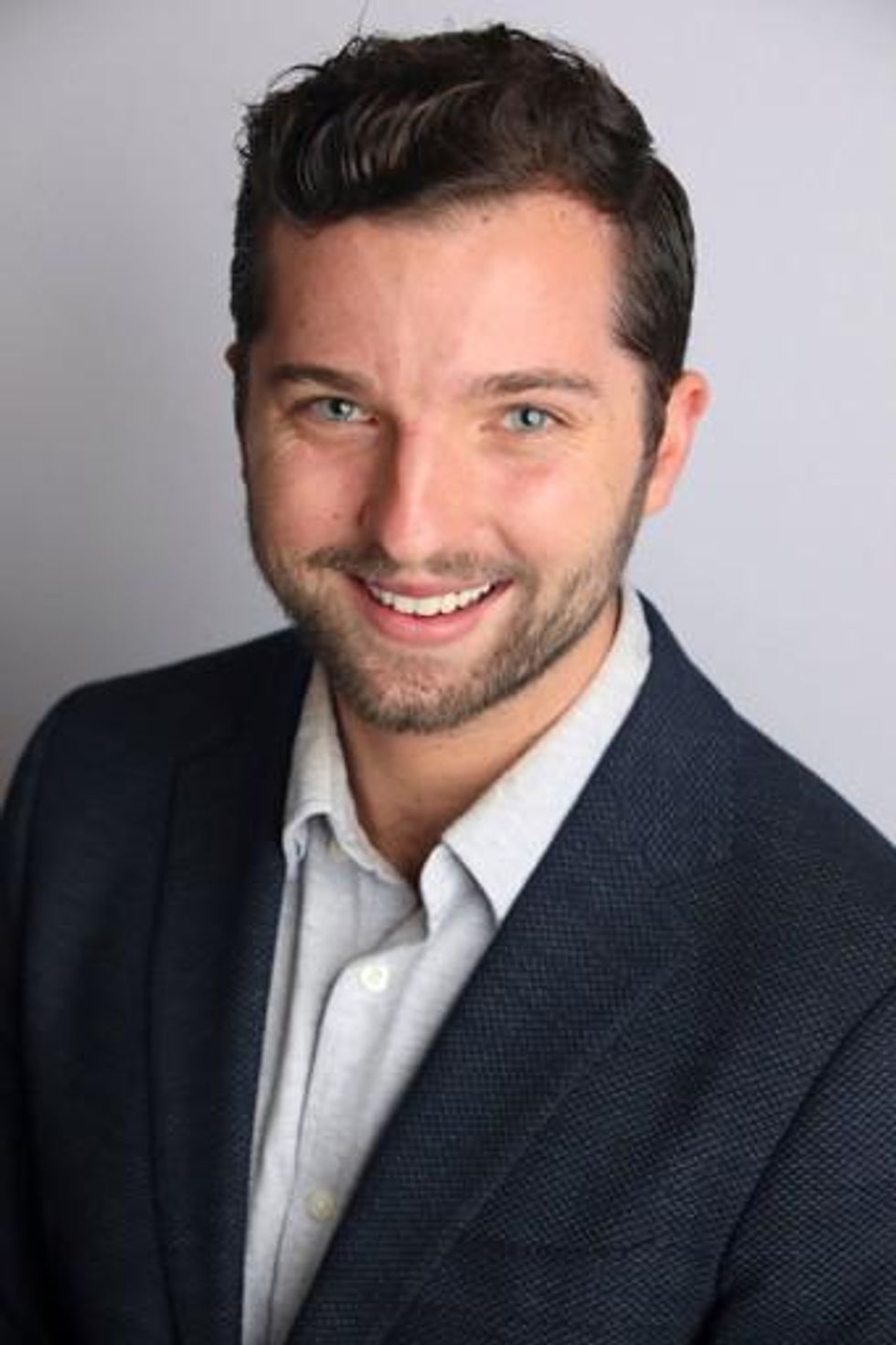 Sam Adams, co-founder and ceo of dot.LA
Sam Adams, Co-Founder and CEO of dot.LA
Sam Adams serves as chief executive of dot.LA. A former financial journalist for Bloomberg and Reuters, Adams moved to the business side of media as a strategy consultant at Activate, helping legacy companies develop new digital strategies. Adams holds a bachelor's degree from Harvard College and an MBA from the University of Southern California. A Santa Monica native, he can most often be found at Bay Cities deli with a Godmother sub or at McCabe's with a 12-string guitar. His favorite colors are Dodger blue and Lakers gold.
Breanna De Vera
Breanna de Vera is dot.LA's editorial intern. She is currently a senior at the University of Southern California, studying journalism and English literature. She previously reported for the campus publications The Daily Trojan and Annenberg Media.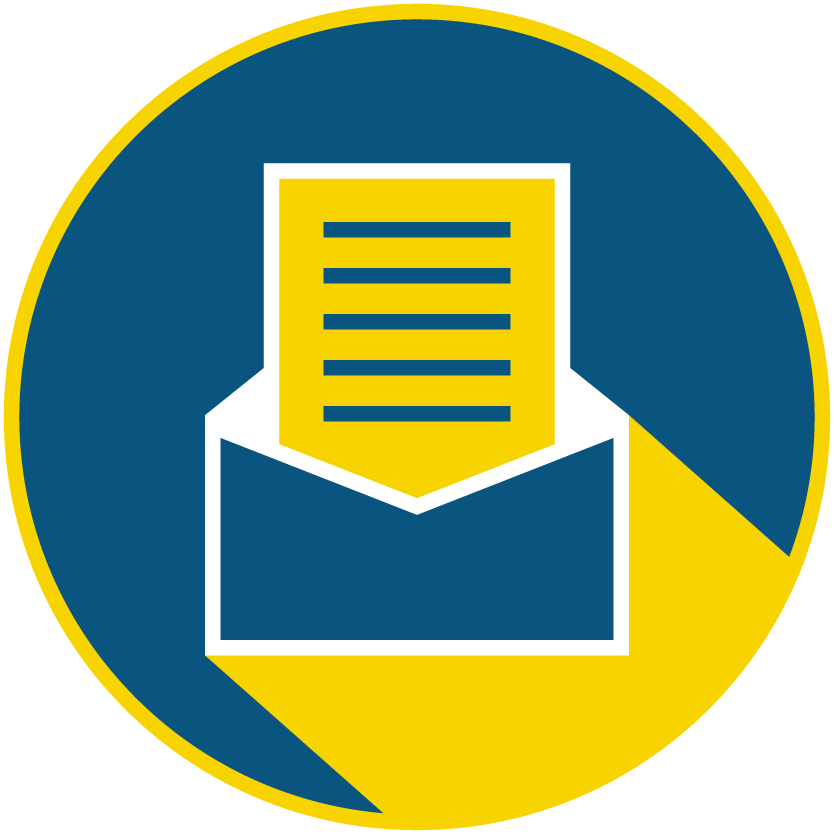 Subscribe to our newsletter to catch every headline.
Kristin Snyder
Kristin Snyder is an editorial intern for dot.la. She previously interned with Tiger Oak Media and led the arts section for UCLA's Daily Bruin.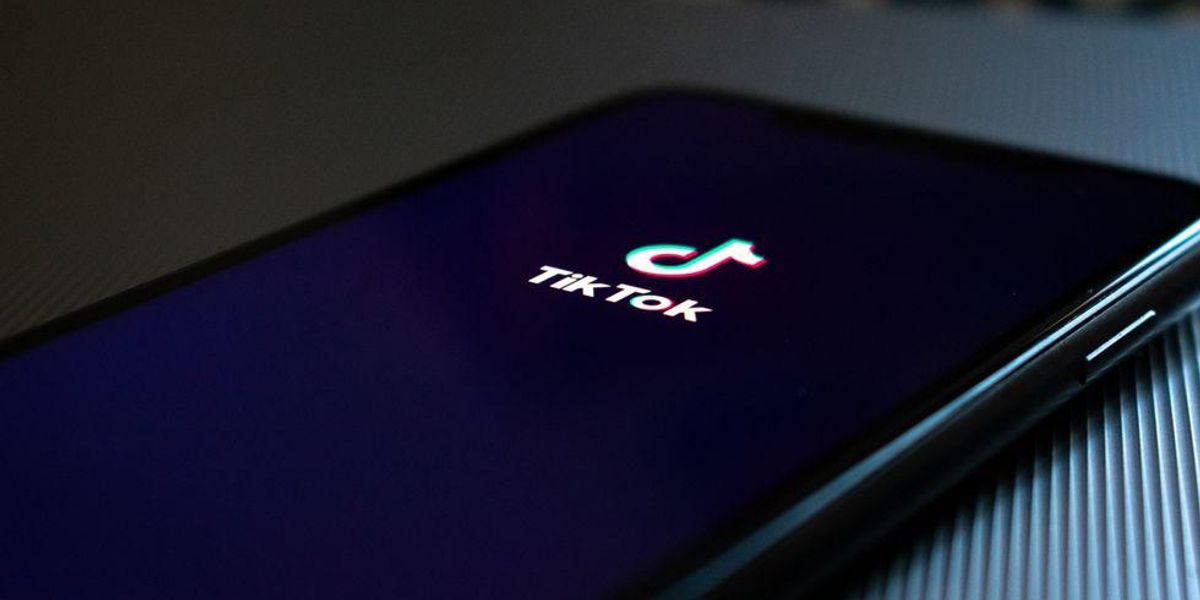 Trump Gives TikTok and Oracle Deal His 'Blessing'
TikTok has already dominated the social media landscape. Now, its users are helping it become a search engine.
While at Fortune's Brainstorm Tech conference, Google Senior Vice President Prabhakar Raghavan said internal research indicates that users aged 18 to 24 are forgoing Google Search or Maps and instead sending their inquiries to social media sites. Despite growing concern about misinformation on such platforms, TechCrunch reported that TikTok and Instagram are now steering attention away from the core feature that launched the company into notoriety.
"We keep learning, over and over again, that new internet users don't have the expectations and the mindset that we have become accustomed to," Raghavan said at the conference.
Google, for its part, wants to highlight TikTok and Instagram videos in its search engine. Additionally, Raghavan said the search engine is incorporating more visuals while also leaning into voice searches.
As TikTok users film their meals and often add short, quippy reviews, Raghavan said Gen Z is turning to social media apps for their next lunch spot. Many TikTok users turn to influencers for food suggestions, with Los Angeles restaurants like The Red Chickz and Paris Tokyo gaining notoriety on the app.
Users often check the app for a widerange of recommendations. Raghavan's statements confirm that TikTok users are turning to the video-sharing app for information. Videos under the hashtag for facts, hacks and recommendations, #tiktoktaughtme, have gained a cumulative 8 billion views.
Influencers on TikTok, however, often do not accurately disclose when a video includes sponsored content, as required by the Federal Trade Commission. And marketing companies have shifted to incorporate ideologies, like Urban Legend, an ad-tech startup that recruits social media celebrities from macro to nano to create content around everything from climate change to discouraging mask mandates. Urban Legend's strategy draws on the idea that users who turn to influencers for recipe recommendations or fashion trends may also trust their opinion on political issues—even if many of the posts were not flagged as sponsored.
TikTok has also come under fire for misinformation—from the potentially harmful abortion tips to internationalelections to Russia's invasion of Ukraine, the app has been criticized for not doing enough to combat it. Google has also been criticized for how its algorithm can highlight misinformation, such as suggesting "fake" abortion clinics.
With TikTok's growing popularity, Google must contend with how to capture Gen Z's attention as they try to retain that audience. And TikTok, for all its problems, has helped communities come together to inform people about topics ranging from autism diagnoses for women to astrological terms to LGBTQ+ information. Suggestions get local, too, with Los Angeles residents sharing free things to do downtown, vintage stores to shop at and museums to visit—succinctly providing recommendations with flashy videos.
Kristin Snyder
Kristin Snyder is an editorial intern for dot.la. She previously interned with Tiger Oak Media and led the arts section for UCLA's Daily Bruin.
David Shultz
David Shultz is a freelance writer who lives in Santa Barbara, California. His writing has appeared in The Atlantic, Outside and Nautilus, among other publications.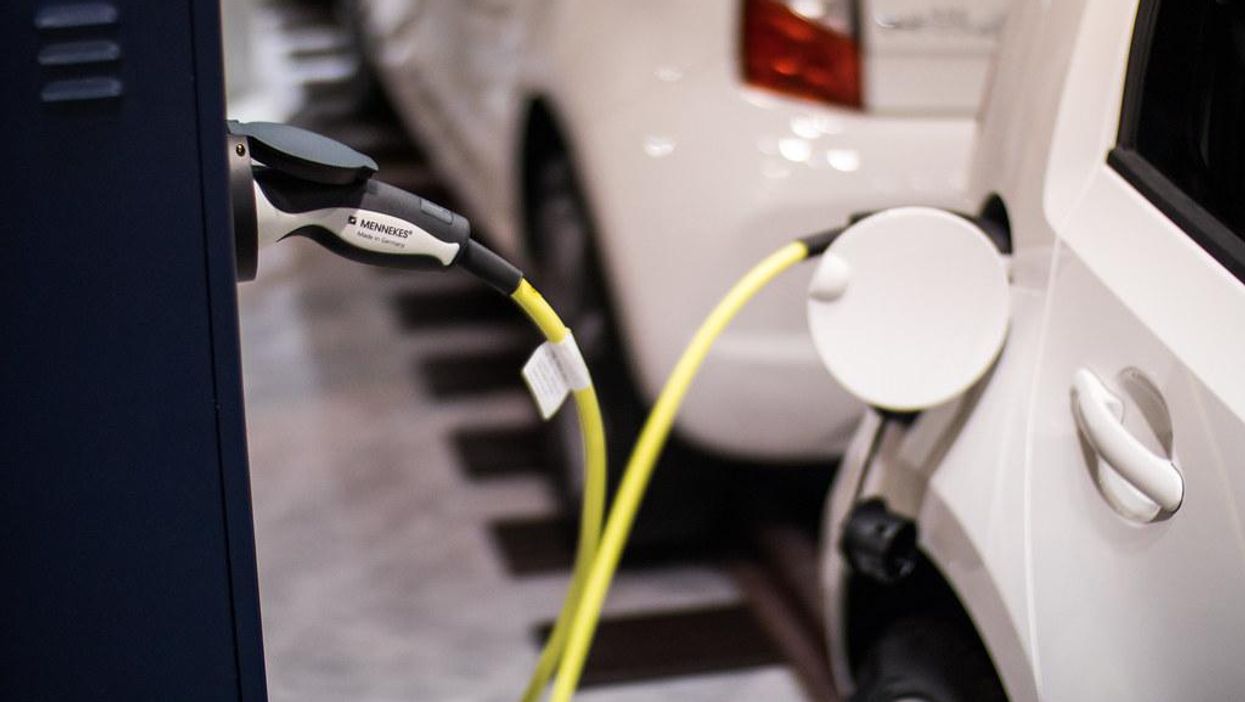 What do we want? Money!
When do we want it? Now!
That's the takeaway from a new study in the journal Environmental Research Letters. In a survey of 2,170 Americans, the authors asked respondents to rate how attractive they found different financial incentives for buying a new electric vehicle. Immediate rebates—cash off sticker price, in other words—were consistently and "overwhelmingly" rated as the most attractive way for the government to subsidize purchases.
Currently in The United States, new EV buyers are eligible to receive up to $7,500 back in the form of a tax rebate. This discount is actually a piece of Obama-era legislation from 2009. President Biden attempted to expand the tax credit to $12,500 in the Build Back Better legislation but was stymied by West Virginia's Joe Manchin, a man who has taken more money the fossil fuel industry than any other Democrat in the Senate
Seven thousand, five hundred dollars is no small sum, but, on average, survey respondents said they'd be willing to accept a lower rebate if they could have it today, to the tune of $1,400. In other words, the average respondent felt that $6,100 today was as good as $7,500 back on their taxes.
In general, the current tax rebates system was viewed more favorably by wealthier respondents—people who could afford to wait for their money and who were going to owe a lot more money when April 15th rolls around. Remember, if you owe less than $7,500 at tax time, a rebate of that size is always wasted, at least in part. "It's a pretty unequitable thing and very much favors the wealthy and people who have higher tax liabilities," says John Helveston, a researcher at George Washington University, who co-authored the study.
In addition to perhaps contributing to this sort of financial inequality, the current tax rebate system also means the government is overpaying for the effect they're generating. If $6,100 today is considered on par with $7,500 at tax time to the average EV buyer, the government could've saved $2 billion between 2011 and 2019 by giving out less money more immediately. Or—even better—the program could've had a significantly larger effect for the same cost.
The argument—and Helveston says he gets this all the time—is that EV manufacturers would simply raise their prices to account for the immediate rebate, effectively nullifying the benefit to consumers. Helveston says it's certainly possible that the manufacturers and the dealers would capture a bit of the value from an immediate rebate, but he doesn't think it's quite so simple. "These cars are more expensive to start with. They're hard to sell," he says. "If you put this thing on the lot at a higher price, you're not going to sell that car. The consumers just going to say 'no.'"
Helveston says that the rebate system might actually make EVs more attractive to dealers in the long run. Dealers have historically been lukewarm on EVs because they don't require oil changes or a lot of other routine maintenance that internal combustion engines need, meaning dealers see reduced long term revenue from the sale. If some of the rebate value winds up going to the dealer and allows them to sell expensive cars a bit more easily, Helveston says it might help accelerate EV adoption even further. "The dealers have just been completely ignored, but they're actually a pretty serious gatekeeper," he says.
If American politics shows anything, however, it's that just because a policy makes sense, doesn't mean it's easy to enact. A change to the federal EV tax rebate policy would have to come from Congress, and as long as Joe Manchin continues to protect the interests of the fossil fuel industry, this remains unlikely. However, all is not lost! "That doesn't mean you can't make an impact today," says Helveston. "At the state level, there's a lot more flexibility."
The Nation Conference of State Legislatures has a nice roundup of the state-by-state EV incentives on offer, which gives an idea of how wildly variable this landscape is. California has 15 different programs in place that offer benefits ranging from financing for installing an EV charger on your property to an $800 rebate for residential customers purchasing an electric vehicle. West Virginia only has one. Kentucky, Kansas and North Dakota have zero. Check out what's on offer in your state and see if it persuades you to think electric for your next purchase.
From Your Site Articles
Related Articles Around the Web
David Shultz
David Shultz is a freelance writer who lives in Santa Barbara, California. His writing has appeared in The Atlantic, Outside and Nautilus, among other publications.
Christian Hetrick
Christian Hetrick is dot.LA's Entertainment Tech Reporter. He was formerly a business reporter for the Philadelphia Inquirer and reported on New Jersey politics for the Observer and the Press of Atlantic City.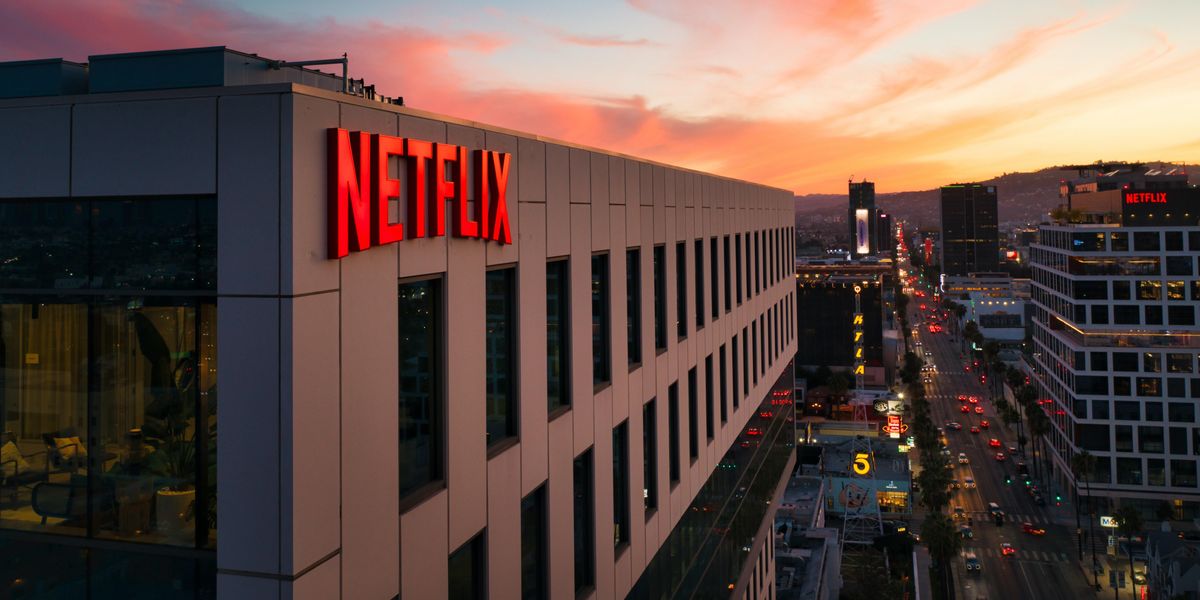 Netflix's decision to partner with Microsoft for its ad-supported subscription plan could put the company on track to generate a multi-billion dollar ad business.
The struggling streaming giant could boost its revenue in the U.S. and Canada by $3 billion, or 20%, by 2024, Bloomberg Intelligence tech and media analyst Geetha Ranganathan recently wrote to clients. She added that Netflix could use ads to potentially monetize 25% of its U.S. and Canadian subscriber base, or about 19 million people.
Assuming the streaming service airs seven ads an hour, she estimated around $750 million in new quarterly ad revenue, or $3 billion for the year, in the U.S. and Canada. A more conservative estimate suggests a $1.25 billion revenue opportunity by 2024, she said.
"Given the average user spends two hours a day on the platform, Netflix's opportunity appears compelling," Ranganathan wrote.
The streaming giant has raced to introduce a cheaper subscription tier this year after it lost subscribers for the first time in a decade. Since Netflix set a tight deadline for itself to launch the low-cost plan, the company sought an outside partner to handle the ad sales and technology.
In tapping Microsoft, Netflix is choosing an established player in the online ad business—without having to work with a direct rival. Netflix reportedly kicked the tires on Comcast and Google, but both of those companies have their own streaming services. In addition, Microsoft offers strong privacy protections for consumers, Greg Peters, Netflix's COO and chief product officer, wrote in a blog post.
The outlook on Netflix has been dire lately; the company shed 200,000 subscribers at the start of the year and is expecting to lose two million more during the quarter that just ended. But with a global customer base of 222 million, it also has the potential to build a significant ad business.
Netflix is still in the "very early days" of developing its ad-supported plan, Peters said, adding that the company is reportedly aiming for a launch by year's end. Whenever Netflix starts airing commercials, it'll join an expanding roster of streaming services opting to sell cheaper subscriptions with ads, including Hulu, HBO Max and Peacock.
As consumers continue to cut the cord on traditional cable TV in favor of online streaming, they're increasingly opting for these less expensive plans. Spending on internet-connected TV ads, meanwhile, has rapidly risen in recent years, jumping 60% in 2021 alone, according to research from Insider Intelligence.
"Despite the lack of ad infrastructure, Netflix dominates U.S. streaming viewership, which we think will allow it to quickly ramp up ad revenue," Bloomberg's Ranganathan wrote.
Christian Hetrick
Christian Hetrick is dot.LA's Entertainment Tech Reporter. He was formerly a business reporter for the Philadelphia Inquirer and reported on New Jersey politics for the Observer and the Press of Atlantic City.