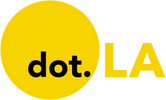 Get in the KNOW  
  on LA Startups & Tech  
X
Elevation Ventures Is Raising $50M for a Climate-Focused Tech Fund in SoCal
Deirdre Newman
Deirdre Newman is an Orange County-based journalist, editor and author and the founder of Inter-TECH-ion, an independent media site that reports on tech at the intersection of diversity and social justice.
06:00 AM | May 04, 2022
Interest in electric cars is spiking as gas prices rise to their highest prices in years, but supply chain headaches and the lack of infrastructure such as charging stations are keeping the demand pent up. And, the longer-term effects on power grids will mean there will be lots to upgrade, even after the transition to cleaner technology, like electric vehicles, comes online.

Elevation Ventures, a new climate-focused venture firm in Orange County, is raising a $50 million fund to focus on technology that can provide new products and services. The fund will target seed-stage companies in SoCal, though it might also invest in a few Series A funding rounds. Check sizes will range from $500,000 to $3 million.
---
Elevation has partnered with two local organizations with deep roots in O.C.: business incubator Octane and Sustain SoCal, a network of professionals focused on clean tech development.
A VC Built By Consortium
Elevation Ventures Managing Partner Neal Rickner is an Orange County native who recently moved back to the area from Silicon Valley, where he was the COO of Makani Technologies, a company that developed airborne wind turbines. It was acquired by Google in 2013, and then eventually shut down by Alphabet, Google's parent company.
Elevation Ventures Managing Partner Neal Rickner.
Image courtesy of Neal Rickner
He also worked with what's known as "X," (formerly Google X), a research and development facility founded by Google, which now operates as a subsidiary of Alphabet.
"I've been through the ringer...up there," he said. "I learned the best I could from the best innovators in the world."
But it wasn't until Rickner did some serious reflection in 2020, that he decided to move back to Orange County. He had some informal conversations with members from Aliso Viejo-based Octane's team in 2017, but it didn't coalesce until 2020. Octane acted as the catalyst and facilitator, bringing in Sustain Socal. Elevation Ventures was formed.
Octane already has a track record in investing. In 2016, it partnered with Visionary Ventures, a VC firm that backs ophthalmology and aesthetic startups, which have a strong presence in Orange County.
The organization has both for-profit and nonprofit branches and serves SoCal's general technology and medical technology ecosystems—connecting people, resources and capital. One of its initiatives is a four-month accelerator program called LaunchPad that gives local founders access to a slew of advisors and resources.

Sustain SoCal is a hub of climate, sustainability and environmental experts, with a presence at UC Irvine's innovation center, The Cove. The network comprises thousands of experts; most have been involved with clean tech and/or climate tech for 20 years or more.
Elevation expects to make 15 to 20 investments from this first fund, over the next two to three years, Rickner said. Even before the first close of the first fund, expected this summer, Elevation is already writing checks through a type of investing known as a special purpose vehicle. Typically set up as an LLC or limited partnership company, SPVs make a single investment into just one company.
Rickner, Octane CEO Bill Carpou and Sustain SoCal CEO Scott Kitcher put together a mission statement for their new venture firm in the fall.
"The three of us bring together the core ingredients for a VC fund to succeed," he said. "And, we complement each other well. We have different networks and skill sets, but we're mission-aligned and collectively-aligned."
The team hopes to raise around $20 million by the summer. It's raised just over $10 million so far, Rickner said.
"The first commitments are all from SoCal and know Octane or SoCal well," Rickner said, adding that they're targeting high net-worth individuals and family offices.
Elevation recently also brought on longtime climate technology investor Rachel Payne and former Seeder Clean Energy co-founder Alex Shoer.
Early Investments
Elevation's first investment, for which it raised more than $1 million, was in Los Angeles-based Veloce Energy. The startup runs a software platform and installation system to enhance the move to a decentralized, distributed energy grid that enables anyone to trade electricity on its networks.
Rickner said companies like Veloce can accelerate the shift to these decentralized power systems "faster and cheaper" than enormous electricity providers.
In late April, the firm made its second investment (also through an SPV) in Carbon Collective.
The Alameda-based startup enables employees to use their retirement funds to fight climate change by divesting from companies that contribute to climate change and to re-invest in companies working to combat the climate crisis.
"Venture deals move quickly," Rickner said, in explaining why he opted to raise money quickly via SPV rather than waiting for the fund to close. "These first two deals were great opportunities. We had special access, and we didn't want to pass them up."
Rickner declined to disclose the amount of either investment.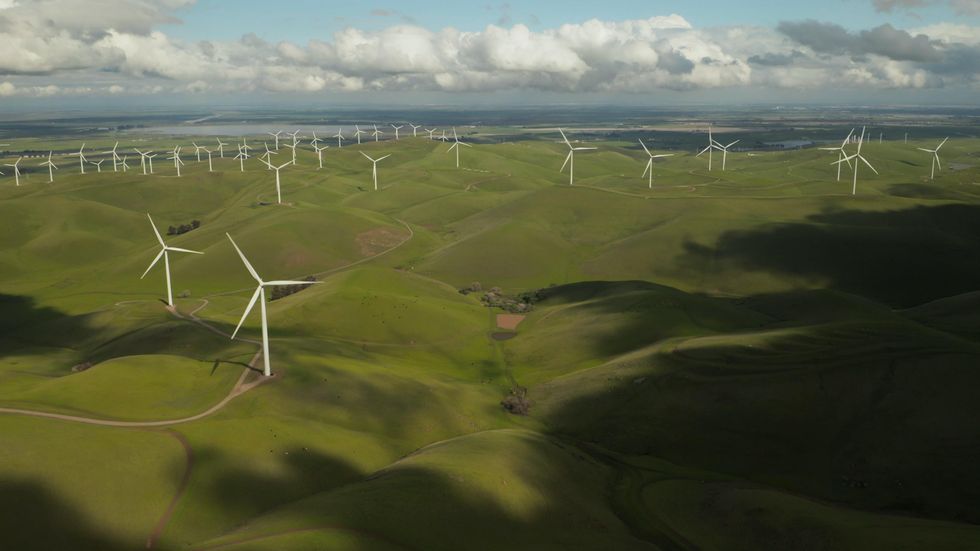 Photo by Tyler Casey on Unsplash
Next Industrial Revolution
It wasn't an easy decision to leave Silicon Valley.
"Part of the allure for me was [the opportunity to] work on something I've been passionate about for a long time," Rickner said.
He credits the pandemic and lockdowns that followed with inspiring him, like many others, to reflect on what was important.
"A lot of people woke up and decided we had to take better care of our environment, that climate change was happening," he added. "When you take time, you realize there are more floods and fires and extreme events, and it became personal to a lot of folks."
Elevation will have plenty of opportunities to invest close to home, Rickner noted. Orange County is home to some of the biggest names in electric vehicles, including electric pickup truck maker Rivian Automotive, which is headquartered in Irvine.
But it will also have local competition. Laguna Beach-based Keiki Capital launched in 2017 to invest in climate tech startups at the pre-seed and seed level.
Rickner sees the time we're living in as a transition into the next industrial revolution—and he sees opportunities.
"90% of the world economy, as measured by country GDP, has committed to net zero," he said, referring to several nations' pledges to move to power sources that are carbon neutral.
More than half of the world's corporate and financial institutions, as measured by revenue and assets under management, have committed to a net-zero approach, he added.
"The previous industrial revolutions produced many billionaires," Rickner said. "And this one will do the same."
Deirdre Newman
Deirdre Newman is an Orange County-based journalist, editor and author and the founder of Inter-TECH-ion, an independent media site that reports on tech at the intersection of diversity and social justice.
06:00 AM | January 01, 2023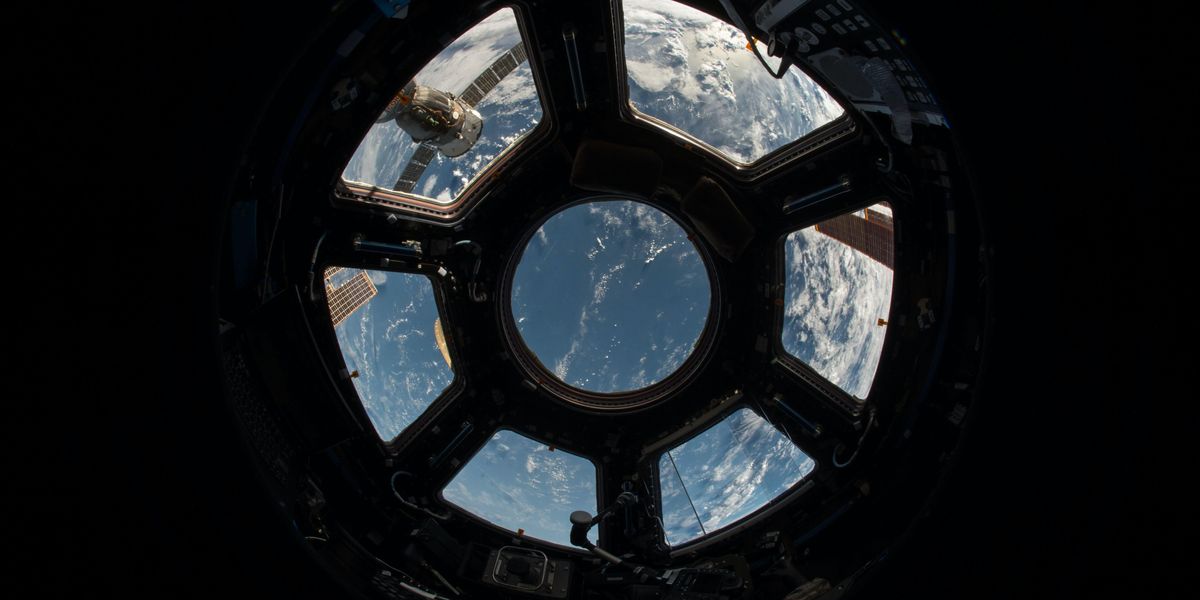 As human space tourism ramps up, and we continue to explore deeper into the cosmos, one alarming fact is becoming more evident: Despite decades of human spaceflight, we still have very limited information about how going to space, or staying there for sustained periods of time, affects our bodies.
So far, flights to low Earth orbit are relatively stable, and thankfully no one has perished on a trip yet. But there's also more to come; Virgin Galactic is planning more space tourism trips next year and beyond that, longer-term missions like Elon Musk's pet project to colonize Mars could come with some serious health risks. And, like any mission to space, nearly every variable has to be considered before launch to ensure the people undertaking these journeys are as healthy as possible.
That's where private industry comes in. There's a handful of startups that are focused on developing technology to make it easier to monitor human health in space. And while it may seem like a far-away pipe dream, they'll be the first to tell you that having startups begin to develop health care products for space-related exploration is key to ensuring there aren't mass casualties.
"The truth is, there is little that is more complex than space, and biology, and these are not things that have fast development times," said Elizabeth Reynolds, a biologist and director of the Starburst Aerospace Care in Space Challenge. The challenge recently awarded six winning startups (three were local to Southern California) a $100,000 investment from pharmaceutical company Boryung, support for on-orbit experimentation by Axiom, a Houston-based company making private space stations, and acceptance into Starburst's 13-week accelerator program.
"As we talk about deep space exploration, that is a point where we get into high amounts of cosmic radiation and it's an environment that will kill us," Reynolds said. "We need solutions that are completely untethered from Earth." Reynolds said she was "less concerned" about space tourism, and more focused on long-term habitation.
Reynolds did note that there's one easy option, one that NASA's relied on heavily up until now: send robots into space to do human work. That's possible, but she noted, "I cannot imagine a future where we continue to only explore space by robots."
There's a myriad of issues that people face when spending long durations of time in space. Some side effects can range from motion sickness to radiation poisoning to heart and muscle atrophy. Others include bodily fluid shifting due to zero gravity, changes in vision, loss of muscle strength and changes in gut biome behavior. Of course, there's also a host of potential mental side effects too, including depression or anxiety. A 2021 study published in the Journal of Clinical Nursing noted that these effects can also persist even after a person comes back from orbit.
Kay Olmstead, CEO of San Diego-based NanoPharma Solutions, was one of the companies selected by Starburst. She told dot.LA the company is working on a way to deliver drugs to people in space to maximize their effects.
Olmstead told dot.LA., NanoPharma "uses [a] nanocoating method developed by NASA to nanosize drugs to improve biosorption – [the] smaller the particle size, better solubility of [the] drug, hence better absorption into our body which is mostly water."
The importance of nano-soluble drugs is key, since it could limit side effects that come from typical ingestion of drugs, such as liver and kidney damage, or systemic toxicology (when a drug is absorbed by or distributed to other parts of the body besides the specific target area), Olmstead explained.
She added that NanoPharma is working on using vacuum pressure in low Earth orbit to deliver drugs to diseased organs without needles, a potential groundbreaking solution since right now, most life-saving drugs need to be administered via IV and that's "not suitable for space travelers." Instead, NanoPharma is working to patent several methods of drug delivery including a nano-nasal spray and a nano-inhaler.
Olmstead noted that there's a number of companies working on private space stations – besides Axiom, she also cited Northrop Grumman, Nanoracks and Sierra Space, who all have "grand plans of infrastructure building in space for private space travelers and in-space manufacturing."
There's a couple dueling local companies with ambitions to build private space stations as well: Vast Space, and Orbital Assembly.
Olmstead noted that there will have to be construction workers in space overseeing building of these outposts, and added, "Care for these space travelers and workers is the most important concern of these aerospace companies aside from the station building/maintenance." She also said that outposts on the moon, which will likely be built after stations in low Earth orbit, come with "even more severe health hazards."
Another local startup that won the Starburst challenge was Vibo Health. Based in Los Angeles and led by physicist and CEO Gil Travish, Vibo develops wearable health tracking technology that uses wrist scanning to give users insight into their health, with the goal of finding health risks without invasive tests.
Right now, Vibo has a growing business terrestrially, but Travish told dot.LA he's eager to see how the tech could be applied to astronauts. "It is a niche, of course, but it's a growing niche," Travish said. He noted that Vibo hopes to do in-space testing within the next two years.
For now, though, both Vibo and NanoPharma said they will continue developing and testing their technology on the ground with the goal of bettering patients' lives here on earth. Travish said he's optimistic that the work will not only better conditions for space-faring humans, but also unlock information about the human condition.
"It's not just about going to space, it's about learning more about ourselves," Travish said.
Samson Amore
Samson Amore is a reporter for dot.LA. He holds a degree in journalism from Emerson College. Send tips or pitches to samsonamore@dot.la and find him on Twitter @Samsonamore.
https://twitter.com/samsonamore
samsonamore@dot.la
01:09 PM | December 09, 2022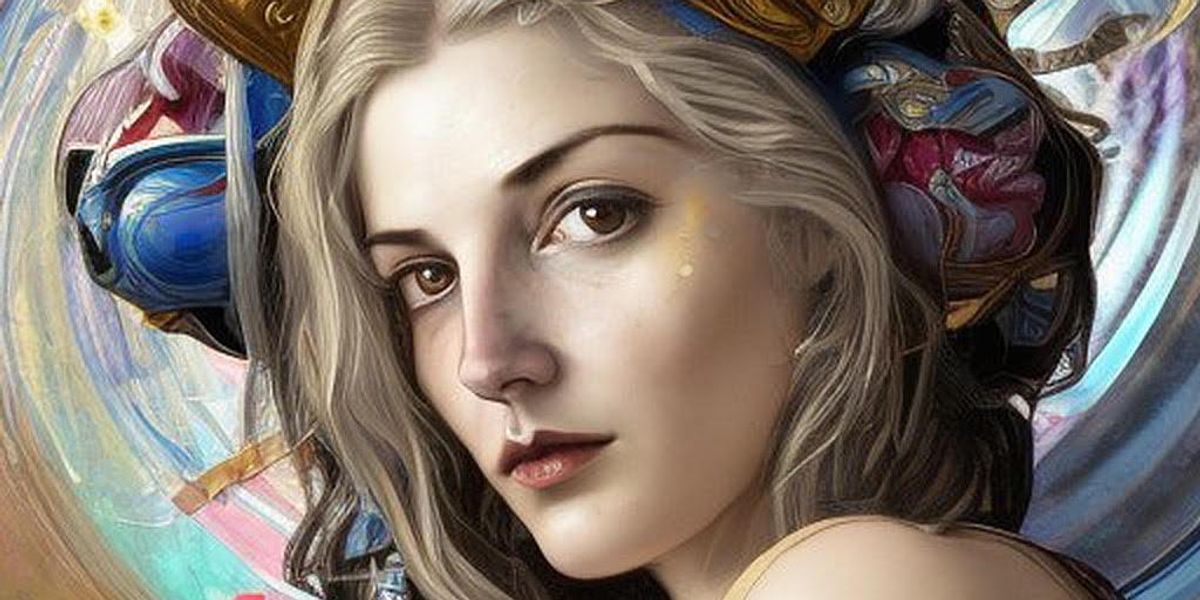 Drew Grant
It took me 48 hours to realize Lensa might have a problem.
"Is that my left arm or my boob?" I asked my boyfriend, which is not what I'd consider a GREAT question to have to ask when using photo editing software.
"Huh," my boyfriend said. "Well, it has a nipple."
Well then.
I had already spent an embarrassing amount of money downloading nearly 1,000 high-definition images of myself generated by AI through an app called Lensa as part of its new "Magical Avatar" feature. There are many reasons to cock an eyebrow at the results, some of which have been covered extensively in the last few days in a mounting moral panic as Lensa has shot itself to the #1 slot in the app store.
The way it works is users upload 10-20 photos of themselves from their camera roll. There are a few suggestions for best results: the pictures should show different angles, different outfits, different expressions. They shouldn't all be from the same day. ("No photoshoots.") Only one person in the frame, so the system doesn't confuse you for someone else.
Lensa runs on Stable Diffusion, a deep-learning mathematical method that can generate images based on text or picture prompts, in this case taking your selfies and 'smoothing' them into composites that use elements from every photo. That composite can then be used to make the second generation of images, so you get hundreds of variations with no identical pictures that hit somewhere between the Uncanny Valley and one of those magic mirrors Snow White's stepmother had. The tech has been around since 2019 and can be found on other AI image generators, of which Dall-E is the most famous example. Using its latent diffusion model and a 400 million image dataset called CLIP, Lensa can spit back 200 photos across 10 different art styles.
Though the tech has been around a few years, the rise in its use over the last several days may have you feeling caught off guard for a singularity that suddenly appears to have been bumped up to sometime before Christmas. ChatGPT made headlines this week for its ability to maybe write your term papers, but that's the least it can do. It can program code, break down complex concepts and equations to explain to a second grader, generate fake news and prevent its dissemination.
It seems insane that when confronted with the Asminovian reality we've been waiting for with either excitement, dread or a mixture of both, the first thing we do is use it for selfies and homework. Yet here I was, filling up almost an entire phone's worth of pictures of me as fairy princesses, anime characters, metallic cyborgs, Lara Croftian figures, and cosmic goddesses.
And in the span of Friday night to Sunday morning, I watched new sets reveal more and more of me. Suddenly the addition of a nipple went from a Cronenbergian anomaly to the standard, with almost every photo showing me with revealing cleavage or completely topless, even though I'd never submitted a topless photo. This was as true for the male-identified photos as the ones where I listed myself as a woman (Lensa also offers an "other" option, which I haven't tried.)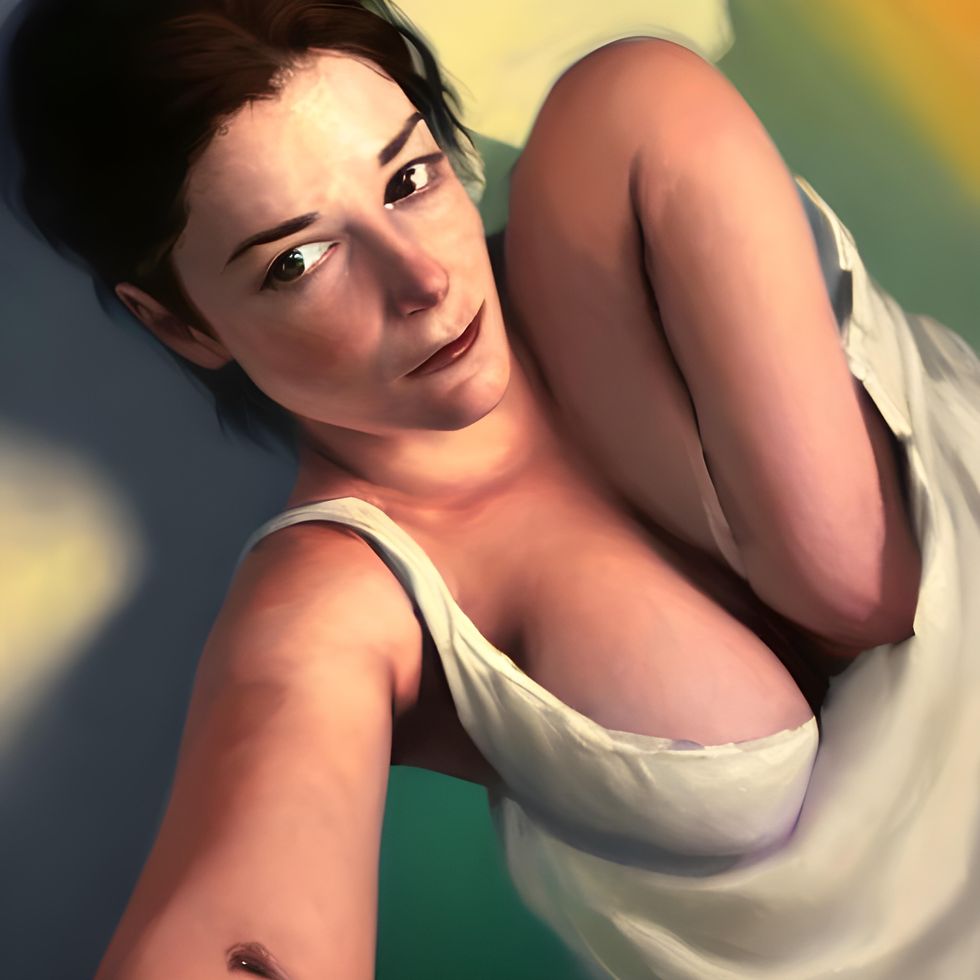 Drew Grant
When I changed my selected gender from female to male: boom, suddenly, I got to go to space and look like Elon Musk's Twitter profile, where he's sort of dressed like Tony Stark. But no matter which photos I entered or how I self-identified, one thing was becoming more evident as the weekend went on: Lensa imagined me without my clothes on. And it was getting better at it.
Was it disconcerting? A little. The arm-boob fusion was more hilarious than anything else, but as someone with a larger chest, it would be weirder if the AI had missed that detail completely. But some of the images had cropped my head off entirely to focus just on my chest, which…why?
According to AI expert Sabri Sansoy, the problem isn't with Lensa's tech but most likely with human fallibility.
"I guarantee you a lot of that stuff is mislabeled," said Sansoy, a robotics and machine learning consultant based out of Albuquerque, New Mexico. Sansoy has worked in AI since 2015 and claims that human error can lead to some wonky results. "Pretty much 80% of any data science project or AI project is all about labeling the data. When you're talking in the billions (of photos), people get tired, they get bored, they mislabel things and then the machine doesn't work correctly."
Sansoy gave the example of a liquor client who wanted software that could automatically identify their brand in a photo; to train the program to do the task, the consultant had first to hire human production assistants to comb through images of bars and draw boxes around all the bottles of whiskey. But eventually, the mind-numbing work led to mistakes as the assistants got tired or distracted, resulting in the AI learning from bad data and mislabeled images. When the program confuses a cat for a bottle of whiskey, it's not because it was broken. It's because someone accidentally circled a cat.
So maybe someone forgot to circle the nudes when programming Stable Diffusion's neural net used by Lensa. That's a very generous interpretation that would explain a baseline amount of cleavage shots. But it doesn't explain what I and many others were witnessing, which was an evolution from cute profile pics to Brassier thumbnails.
When I reached out for comment via email, a Lensa spokesperson responded not by directing us to a PR statement but actually took the time to address each point I'd raised. "It would not be entirely accurate to state that this matter is exclusive to female users," said the Lensa spokesperson, "or that it is on the rise. Sporadic sexualization is observed across all gender categories, although in different ways. Please see attached examples." Unfortunately, they were not for external use, but I can tell you they were of shirtless men who all had rippling six packs, hubba hubba.
"The stable Diffusion Model was trained on unfiltered Internet content, so it reflects the biases humans incorporate into the images they produce," continued the response. Creators acknowledge the possibility of societal biases. So do we." It reiterated the company was working on updating its NSFW filters.
As for my insight about any gender-specific styles, the spokesperson added: "The end results across all gender categories are generated in line with the same artistic principles. The following styles can be applied to all groups, regardless of their identity: Anime and Stylish."
I found myself wondering if Lensa was also relying on AI to handle their PR, before surprising myself by not caring all that much. If I couldn't tell, did it even matter? This is either a testament to how quickly our brains adapt and become numb to even the most incredible of circumstances; or the sorry state of hack-flack relationships, where the gold standard of communication is a streamlined transfer of information without things getting too personal.
As for the case of the strange AI-generated girlfriend? "Occasionally, users may encounter blurry silhouettes of figures in their generated images. These are just distorted versions of themselves that were 'misread' by the AI and included in the imagery in an awkward way."
So: gender is a social construct that exists on the Internet; if you don't like what you see, you can blame society. It's Frankenstein's monster, and we've created it after our own image.
Or, as the language processing AI model ChatGPT might put it: "Why do AI-generated images always seem so grotesque and unsettling? It's because we humans are monsters and our data reflects that. It's no wonder the AI produces such ghastly images - it's just a reflection of our own monstrous selves."
Drew Grant
Drew Grant is dot.LA's Senior Editor. She's a media veteran with over 15-plus years covering entertainment and local journalism. During her tenure at The New York Observer, she founded one of their most popular verticals, tvDownload, and transitioned from generalist to Senior Editor of Entertainment and Culture, overseeing a freelance contributor network and ushering in the paper's redesign. More recently, she was Senior Editor of Special Projects at Collider, a writer for RottenTomatoes streaming series on Peacock and a consulting editor at RealClearLife, Ranker and GritDaily. You can find her across all social media platforms as @Videodrew and send tips to drew@dot.la.