Event: How the Creator Economy Is Empowering Artists and Changing Hollywood
Sam Blake
Sam primarily covers entertainment and media for dot.LA. Previously he was Marjorie Deane Fellow at The Economist, where he wrote for the business and finance sections of the print edition. He has also worked at the XPRIZE Foundation, U.S. Government Accountability Office, KCRW, and MLB Advanced Media (now Disney Streaming Services). He holds an MBA from UCLA Anderson, an MPP from UCLA Luskin and a BA in History from University of Michigan. Email him at samblake@dot.LA and find him on Twitter @hisamblake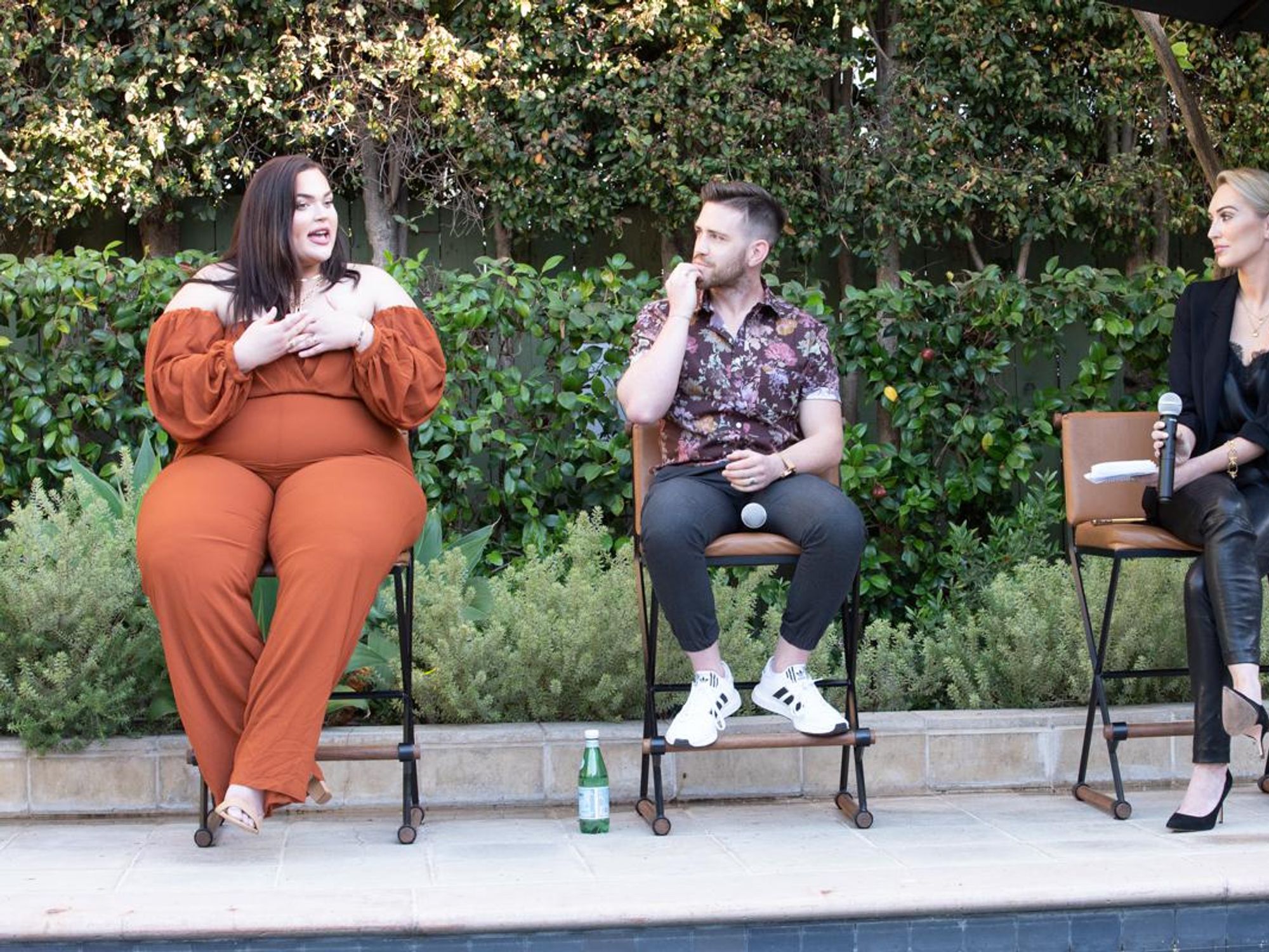 Photo by David Ruano
Investors, influencers and entrepreneurs mingled and chatted about the creator economy as a robot served cocktails.
dot.LA's inaugural, in-person summer series event sought to bring some understanding to the creator economy and the myriad ways it's shifting power relationships in Hollywood.
---
The new model is already upending traditional advertising, spurring a slew of startups from old school talent agencies to AI-platforms aimed at boosting influencers' reach and giving once overlooked artists a bigger voice.

"Talent are [now] able to do much more than just brand deals," said Jake Webb, who runs talent management company Slash Management. Webb was on dot.LA's panel on Thursday night. He counts among his clients, Loey Lane, an influencer who with the help of Wheelhouse has leveraged her hundreds of thousands of followers. "They're able to create productions, create ventures."
Lane now has a Spotify podcast hit.
Lane built her social media following primarily on Instagram and TikTok by focusing on body positivity. She later expanded her brand to also include paranormal ghost-hunting, which she initially pursued largely on YouTube. Wheelhouse, one of many agencies in Hollywood that have thrown their resources behind influencers, helped her and her co-host spin their show into a Spotify podcast – exemplifying the enduring allure of "traditional media."
She's hardly the only one who is using her social media celebrity to clinch deals. Brands from Dunkin' Donuts to Crocs rely on celebrities to drive interest in their products. And Hollywood is even scouting on social media.
"It goes both ways," said Wheelhouse digital executive Avi Gandhi. While influencers like Lane who've built a following on social media may seek to migrate into more established entertainment pathways, the reverse is also happening. Noah Schnapp is a case in point, Gandhi said; the child actor leveraged his success on Netflix's "Stranger Things" to build a big social following of his own.
Gandhi, who helps creators build their brand, said aspiring influencers need to spread their presence across numerous platforms.
"If you want to grow your business you have to be in as many places as possible, because there is money in all of those different places if you approach it right. And different content works in different places," Gandhi said.
The company is currently helping the influencer group Hype House launch a show on Netflix.
So where does he spend his free time? Online, of course.
"I watch TikTok when I'm bored and only have my phone; I listen to podcasts when I'm in my car; I watch Netflix on Friday when I just want my brain to shut off," Gandhi said. "They all coexist and I don't foresee any of them going away."
dot.LA's inaugural, in-person summer series was hosted Thursday night by dot.LA's Kelly O'Grady.
It was presented in partnership with Wheelhouse.
Sam Blake
Sam primarily covers entertainment and media for dot.LA. Previously he was Marjorie Deane Fellow at The Economist, where he wrote for the business and finance sections of the print edition. He has also worked at the XPRIZE Foundation, U.S. Government Accountability Office, KCRW, and MLB Advanced Media (now Disney Streaming Services). He holds an MBA from UCLA Anderson, an MPP from UCLA Luskin and a BA in History from University of Michigan. Email him at samblake@dot.LA and find him on Twitter @hisamblake
https://twitter.com/hisamblake
samblake@dot.la