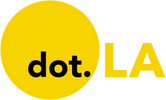 Get in the KNOW  
  on LA Startups & Tech  
X
Caliray
Why There's No Silver Bullet for Beauty Brands That Want To Be Sustainable
Andrea Clemett
Andrea Clemett works with dot.LA's social production team. A Los Angeles native, Andrea previously worked as a staff writer for the San Clemente Times where she focused on new businesses and green issues. When she's not chasing stories, she can be found chasing swells along the California coast.
10:31 AM | January 10, 2023
It's no coincidence wellness brands often build momentum on the West Coast. The combination of pristine coastlines and the city breeds an infectious admiration for the environment and an ecosystem for sustainable businesses to thrive.
The irony, of course, is that the beauty industry generates 120 billion units of packaging every year globally—most of which are not truly recyclable. But last year, California toughened the state's recycling system by cracking down on plastic pollution and requiring businesses to recycle at least 30% of packaging by 2028.
---
That presents a major obstacle for the beauty industry where most products — lipsticks, lotions, eyeshadow cases and plastic tubes — typically drop through the screen in a municipal recycling facility and end up in landfills and the ocean, says Wende Zomnir, co-founder of Caliray, a Newport Beach-based personal care startup.
In other words, the developing trend of curbside recycling infrastructure, where consumers return their empty containers back to the store, has yet to address its inability to process smaller materials. And the waste missed in these facilities contributes to over 40 million tons of garbage generated by Californians annually.
"We're exploring all kinds of options in terms of sustainable materials, and when we find what we like, we roll with it. And we'll try something else next time because all of this stuff is so new," Zomnir told dot. L.A. "The goal is to get this brand to a size where we're starting to make sustainability a real part of the conversation because people say they care about it. But until it's like front and center and a thing, you're not going to get momentum from other brands. There's just not going to be the pressure."
Although some of Caliray's products cannot be recycled curbside due to their small size, they are eligible for processing through a third-party packaging collection program called PACT Collective based in San Francisco. The nonprofit organization accepts hard-to-recycle items produced by the beauty industry.
The PACT facility documents and sorts each container for secondary use of the material, and what's left over, gets incinerated. The company acknowledges its eventual goal to phase out reliance on specialty programs and develop new methods for curbside packaging or reuse.
PACT has a handful of drop-off receptacles with Los Angeles partners, mail-back programs with participating members or consumers can ship directly to the company by paying $8 for a return envelope.
Jenna Dover, the co-founder of Caliray, describes herself as a design junkie who intentionally creates products that will be recycled or downsized. Through Caliray's website, consumers can buy a prepaid shipping label and mail their empty beauty containers to PACT, she adds.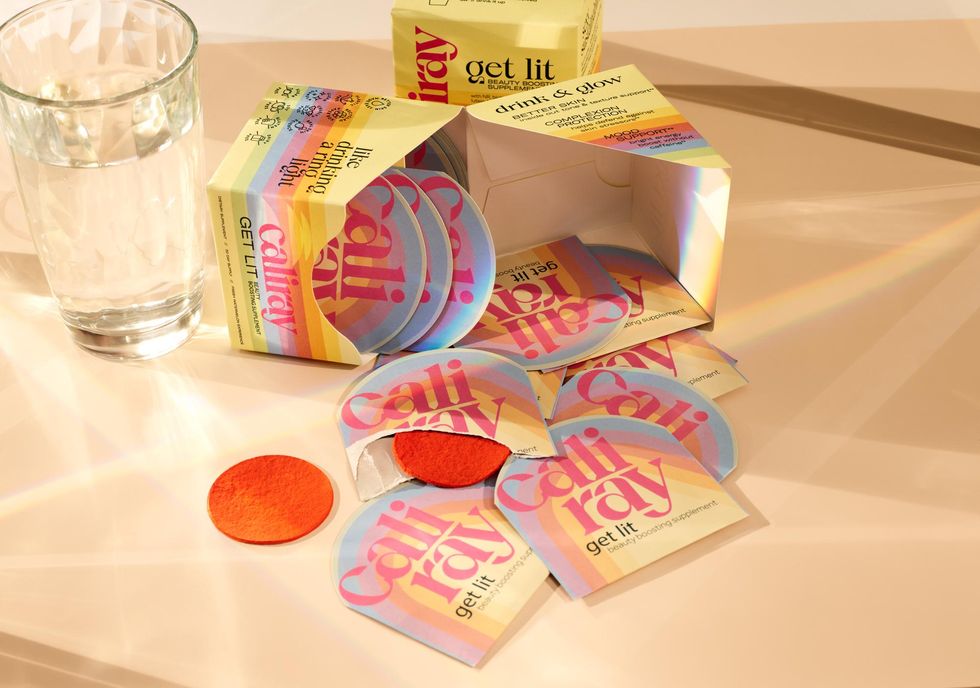 But even as third-party vendors have gained traction with industry professionals, consumers are still in the education stage of understanding the complexities of packaging materials and beauty waste, Zomnir says. Though she anticipates waste will get to a tipping point where consumers get into the routine of sending away their beauty packaging, they're not there yet.
To that end, Victor Casale, co-founder and president of PACT Collective says that brands are beginning to look at sustainability downstream of the product's end cycle rather than focusing on the upstream of development like natural sourcing, ingredients toxicity, and the absence of child labor or animal testing, Casale says.
"My personal feeling is we should not be competing on sustainability. We should be sharing systems on sustainability initiatives," Casale adds. "We have found at PACT that our program is best suited for startups and indie brands because they generally can't afford expertise or access to design and material information."
While more prominent brands are also tuning into sustainable practices, Casale says, the process takes longer to onboard due to the global legacy of policies and systems. Change may take longer than a company creating a sustainable approach from its infancy.
"When brands reach out to us, we give them a ton of information on what can be recycled," Casale says. "We purposely made it so indie brands can be members and learn because they're the future companies that are going to be the big, multinationals in the future. And we want to make sure that they get started off on the right foot."
That said, last year personal care and beauty retail giant Sephora piloted a partnership with PACT called 'Beauty (Re)Purposed' in 23 Sephora locations in the U.S. geared for consumers to bring in their empty containers. Other veteran Southern California beauty brands like female-founded Ilia and Prima have also pledged to provide a mailback recycling program through PACT. Zomnir says, however, that Sephora still has yet to announce its future plans with PACT. But if it does, she anticipates the partnership will make a huge impact to move the needle.
Andrea Clemett
Andrea Clemett works with dot.LA's social production team. A Los Angeles native, Andrea previously worked as a staff writer for the San Clemente Times where she focused on new businesses and green issues. When she's not chasing stories, she can be found chasing swells along the California coast.
02:00 AM | February 13, 2023
Photo: Astroforge
One of the most-used elements in industrial work on Earth is disappearing.
Popular for industrial use because of its resistance to corrosion and heat, platinum sells for over $1,000 an ounce and is in everything from wedding bands to medical devices to a number of auto parts.
And retrieving what little of the element does remain, will only exacerbate the ongoing climate crisis – resource extraction was the source of half the world's carbon emissions and 80% of its biodiversity loss in 2019 and that number has likely only risen.
The problem's been known for awhile; back in 2016 the Massachusetts Institute of Technology predicted demand would outpace supply of platinum and palladium. At that time, the college estimated we'd run out of platinum by 2050, a mere 27 years from now.
There's also the issue that what platinum remains is in the hands of powers adversarial to the U.S.
Russia accounts for up to 30% of the world's palladium supply, and up to 10% of its platinum, and its war in Ukraine has pushed export prices higher. MIT also estimated that China, another stockpiler of industrial metals, could stop selling its platinum stores to the greater globe as soon as 2034.
So what is there to do?
The answer could lie thousands of miles from our planet, in deep space, according to Astroforge CEO and former Virgin Orbit veteran Matt Gialich. Gialich is certain that in the near future, it'll be commonplace for companies to operate refineries in space that can sort and send back elements crucial for construction on earth.
"We know that these concentrations are super high in space," Gialich said. He said Astroforge is starting with platinum metals, but it does have "a future roadmap that's much, much bigger than that," but wouldn't share more about what other materials the company hopes to mine in space. It's reminiscent of the old California Gold Rush – the minute you tell someone there's platinum in them there asteroids, others with means will want to rush in first.
Astroforge is developing technology to mine and refine minerals in deep space. The company will face a vital test in its mission to mine asteroids for minerals this April, when it tests its in-space refinery technology for the first time.
In particular, Astroforge is looking at retrieving palladium and platinum from asteroids. The shrinking store of these metals makes it easier to understand why going to space to mine more might not be such a far-fetched plan.
Gialich pointed out the emissions problem and noted, "part of that is platinum group mining… not all, but a big part of it. When it comes to mining metals, there's just no way to solve that; you can do things to reduce it, but we're running out of ore on the earth as we continuously mine."
He noted that a while ago, it wasn't feasible to undertake these sorts of missions, but said that mission price continues to drop as more companies enter the private space race and offer rideshare missions for lower and lower costs.
"As we continue to run out of ore and as access to space becomes cheaper, we think we're actually past the inflection point of when this makes more economic sense to do," Gialich said.
But, it'll take a lot of cash and crafty partnerships – NASA spent $800 million to retrieve only 60 grams during a similar project. Two other space mining firms, Planetary Resources and Deep Space Industries, were bought out before reaching their goals. This is why Astroforge raised $13 million in May, but it'll likely need much more than that for future missions and anticipates future fundraises. Gialich wouldn't disclose if Astroforge has any customers signed up for future missions or to buy space ore yet.
This upcoming mission in April will see Astroforge's small in-orbit refinery hitch a ride to space on SpaceX's Falcon 9 rocket, in partnership with British small satellite launcher OrbAstro. The plan is to test the refinery capabilities in space first by supplying the refinery with an "asteroid-like material" (so, a rock, but not an asteroid) that the tech will then vaporize and sort into its elemental components while in orbit. It's a vital test of if the refinery can function in space, and if all succeeds, a critical part towards Gialich's overall mission – becoming the first company to successfully mine asteroids.
"We have gone to asteroids before," Gialich said. "We've landed on them, we've taken samples from them, we've done every step of the way, scientifically, multiple times. We just haven't added that refining piece in, but that is actually very simple. You can prove that out on Earth, there's not a big difference [in space]."
And Gialich really, really wants to be first. After all, whoever is,will have their pick of lucrative contracts as other private and public players rush in to gather up their share of the valuable asteroid minerals. NASA is leading a mission to explore an asteroid that some have joked could be worth $10 quintillion.
"We're going to be the first commercial company to explore that frontier," he promised. "There's enough space out there for a ton of companies to exist and be successful. We're still going to do it first."
That, of course, remains to be seen. The SpaceX launch doesn't yet have a window open. But when it does, it'll be a crucial test of Astroforge's system. And, it could eventually lead to an overhaul of our centuries-old mining system that might very well one day help the planet. At least, that's Gialich's overall goal.
"We're going to save the planet, and to save the planet we need to have big, audacious ideas that really solve a critical problem we have on Earth, and we have a resource problem on Earth," Gialich said. "Now that we're a globalized world, there's nowhere else to grow. There's not an option here, this has to be done."
Samson Amore
Samson Amore is a reporter for dot.LA. He holds a degree in journalism from Emerson College. Send tips or pitches to samsonamore@dot.la and find him on Twitter @Samsonamore.
https://twitter.com/samsonamore
samsonamore@dot.la
02:16 PM | March 02, 2023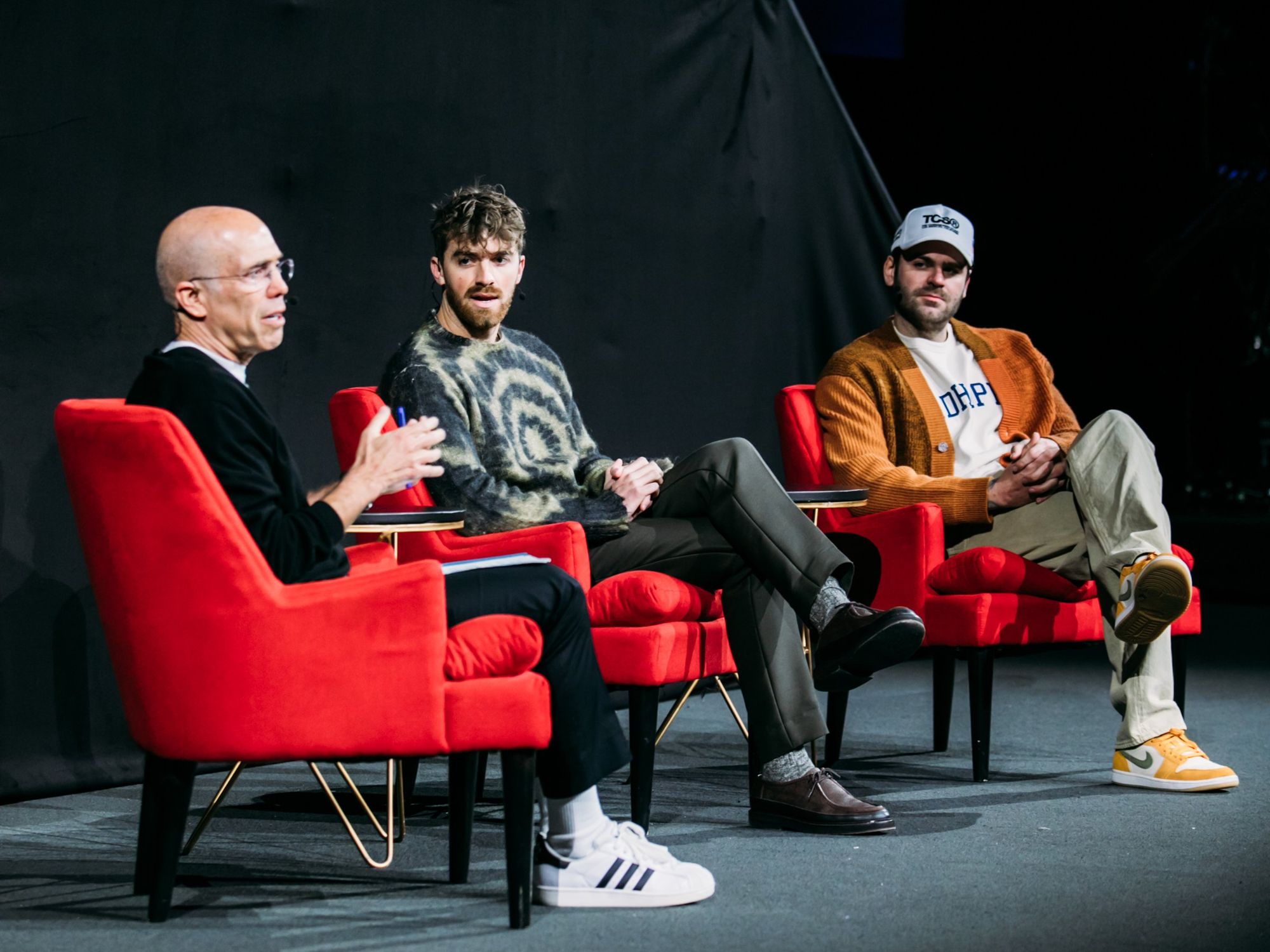 Clark Studio
On Thursday, Upfront Ventures hosted its 2023 Summit and music icons Alex Pall and Drew Taggart of The Chainsmokers hit the stage, not to perform, but instead to discuss their venture journey.
The duo launched MantisVC, a Marina Del Rey-based early stage tech venture fund in 2019.
Pall and Taggart shared the stage with WndrCo's managing partner Jeffrey Katzenberg to dive deeper into what their music career has taught them and how it translated over to their venture firm.
Here are some of the most important takeaways:
The duo believes hustle is more important than talent to achieve success.
"There's just so much content out there that's just happening all the time for no reason," Taggart said. "There's just so much to pay attention to and if you have to wake up every day, and think out what your angle is going to be, try stuff, have it not work. You have to accept defeat so frequently and still get up and do it."
Creating music was their foray into building communities.
"I think we have some real insight into how to build that community and tell that story because essentially, that's all we're trying to do," Pall said. "No matter what your business is, you're telling the story about something that you think is important that someone else needs and will enjoy."
Building connections and having conversations with pioneers in the space helped them launch MantisVC.
"Humility and being self aware are two of our strengths," Taggart said. "I think knowing what we don't know is a big part of how we've gotten to where we are, and with the support of people around us, and the relationships we built, we understood that we were going to have to go out and prove to the world that we were serious about this and we respected the people that have come before us and the people that are doing it right now."
VCs should offer all their founders support.
"When you're building something early on, you want that support, that hands-on feeling and the purpose of Mantis isn't necessarily right now to replace the incredible institutional investors that exist out there and have been around for a while," Pall continued.
"But we want to be the Robin to their Batman, and we think there's a way that we can kind of partner with everybody in the space and provide our founders that holistic support they need. It's inspiring to work alongside people that share that same energy and we're constantly working on ourselves and I feel like it takes a really special type of human being to be successful in this world. Level of grit and determination and something that's continually fueled us and we want to invest in people like that."
Feedback is necessary and essential to create successful products and businesses.
"Similar to products or services that you're building, it's important to get real life feedback out there and iterate on those things," Taggart said. "And there's really just no substitute for that."
Pall added, "I think for some reason in our culture, it's become an issue for people just to be straightforward and say no, about things and give honest feedback and, and move on. I think we can all learn a lot from just having more honest conversations with each other."
Never lose sight of your core audience and mission as a company.
"Never forget what your core product is and what people love about that and make sure that every piece of innovation is derivative of that," Taggart said. "I see a lot of friends of ours that have had really successful companies start to build ancillary projects that don't really feed their core audience that they're just making to compete with their competition. We do the same thing in songwriting, and you can never lose sight of what people love about you."
Decerry Donato
Decerry Donato is a reporter at dot.LA. Prior to that, she was an editorial fellow at the company. Decerry received her bachelor's degree in literary journalism from the University of California, Irvine. She continues to write stories to inform the community about issues or events that take place in the L.A. area. On the weekends, she can be found hiking in the Angeles National forest or sifting through racks at your local thrift store.