Caliray
It's no coincidence wellness brands often build momentum on the West Coast. The combination of pristine coastlines and the city breeds an infectious admiration for the environment and an ecosystem for sustainable businesses to thrive.
The irony, of course, is that the beauty industry generates 120 billion units of packaging every year globally—most of which are not truly recyclable. But last year, California toughened the state's recycling system by cracking down on plastic pollution and requiring businesses to recycle at least 30% of packaging by 2028.
That presents a major obstacle for the beauty industry where most products — lipsticks, lotions, eyeshadow cases and plastic tubes — typically drop through the screen in a municipal recycling facility and end up in landfills and the ocean, says Wende Zomnir, co-founder of Caliray, a Newport Beach-based personal care startup.
In other words, the developing trend of curbside recycling infrastructure, where consumers return their empty containers back to the store, has yet to address its inability to process smaller materials. And the waste missed in these facilities contributes to over 40 million tons of garbage generated by Californians annually.
"We're exploring all kinds of options in terms of sustainable materials, and when we find what we like, we roll with it. And we'll try something else next time because all of this stuff is so new," Zomnir told dot. L.A. "The goal is to get this brand to a size where we're starting to make sustainability a real part of the conversation because people say they care about it. But until it's like front and center and a thing, you're not going to get momentum from other brands. There's just not going to be the pressure."
Although some of Caliray's products cannot be recycled curbside due to their small size, they are eligible for processing through a third-party packaging collection program called PACT Collective based in San Francisco. The nonprofit organization accepts hard-to-recycle items produced by the beauty industry.
The PACT facility documents and sorts each container for secondary use of the material, and what's left over, gets incinerated. The company acknowledges its eventual goal to phase out reliance on specialty programs and develop new methods for curbside packaging or reuse.
PACT has a handful of drop-off receptacles with Los Angeles partners, mail-back programs with participating members or consumers can ship directly to the company by paying $8 for a return envelope.
Jenna Dover, the co-founder of Caliray, describes herself as a design junkie who intentionally creates products that will be recycled or downsized. Through Caliray's website, consumers can buy a prepaid shipping label and mail their empty beauty containers to PACT, she adds.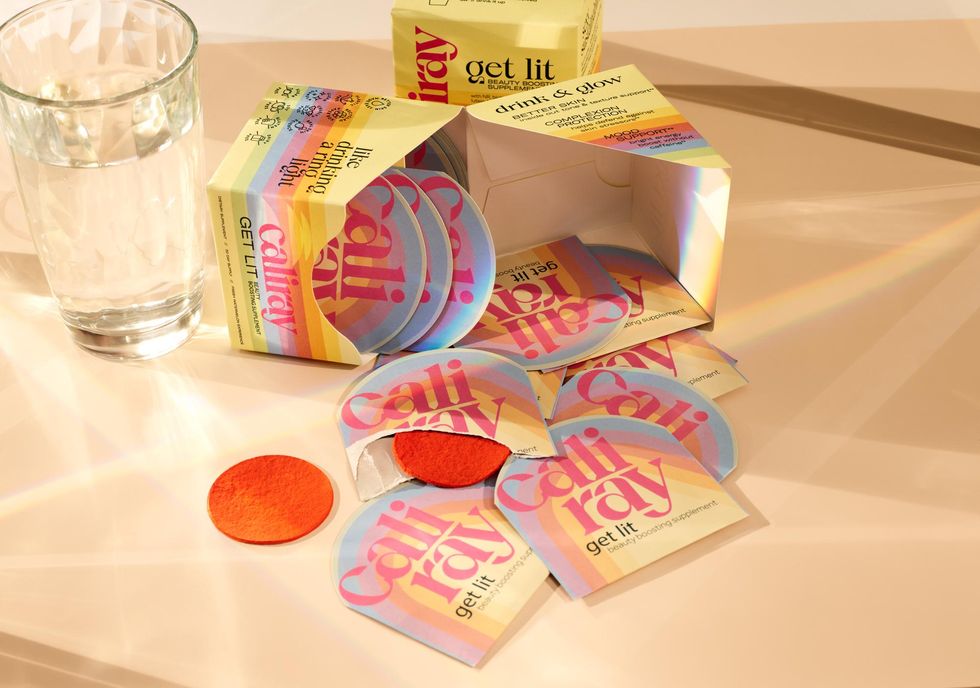 But even as third-party vendors have gained traction with industry professionals, consumers are still in the education stage of understanding the complexities of packaging materials and beauty waste, Zomnir says. Though she anticipates waste will get to a tipping point where consumers get into the routine of sending away their beauty packaging, they're not there yet.
To that end, Victor Casale, co-founder and president of PACT Collective says that brands are beginning to look at sustainability downstream of the product's end cycle rather than focusing on the upstream of development like natural sourcing, ingredients toxicity, and the absence of child labor or animal testing, Casale says.
"My personal feeling is we should not be competing on sustainability. We should be sharing systems on sustainability initiatives," Casale adds. "We have found at PACT that our program is best suited for startups and indie brands because they generally can't afford expertise or access to design and material information."
While more prominent brands are also tuning into sustainable practices, Casale says, the process takes longer to onboard due to the global legacy of policies and systems. Change may take longer than a company creating a sustainable approach from its infancy.
"When brands reach out to us, we give them a ton of information on what can be recycled," Casale says. "We purposely made it so indie brands can be members and learn because they're the future companies that are going to be the big, multinationals in the future. And we want to make sure that they get started off on the right foot."
That said, last year personal care and beauty retail giant Sephora piloted a partnership with PACT called 'Beauty (Re)Purposed' in 23 Sephora locations in the U.S. geared for consumers to bring in their empty containers. Other veteran Southern California beauty brands like female-founded Ilia and Prima have also pledged to provide a mailback recycling program through PACT. Zomnir says, however, that Sephora still has yet to announce its future plans with PACT. But if it does, she anticipates the partnership will make a huge impact to move the needle.